MDNA Skin is the only sponsor for Madonna's Rebel Heart Tour!
In 9 days' time, music history will be made in Singapore when Madonna performs at the National Stadium for the first time. Everyone's excited, especially the only sponsor for her Rebel Heart Tour – MDNA SKIN.
And have you ever wondered what keeps the 58-year-old pop diva looking ever-so fabulous at her age? Her beauty secret is out there, and we'll be able to see how wonderful Madonna's skin looks when she hits town!
On 15 February 2016, Madonna made an appearance at Mitsukoshi Department Store at Ginza to relaunch MDNA SKIN, a range of premium skincare line that is a collaboration between herself and MTG, Japan's leading beauty company.
This relaunch saw the introduction of three NEW products (THE FACE WASH, THE ROSE MIST and THE EYE MASK) added to the four existing products (SKIN REJUVENATOR, CHROME CLAY MASK, CLAY MASK REMOVER and THE SERUM) that were launched in Japan in February 2014.
The entire MDNA SKIN range of seven products has been personally created, evaluated, moulded, selected and used by Madonna, with the same stringent standards and regimes that she uses to nurture and restore the balance and beauty of her skin.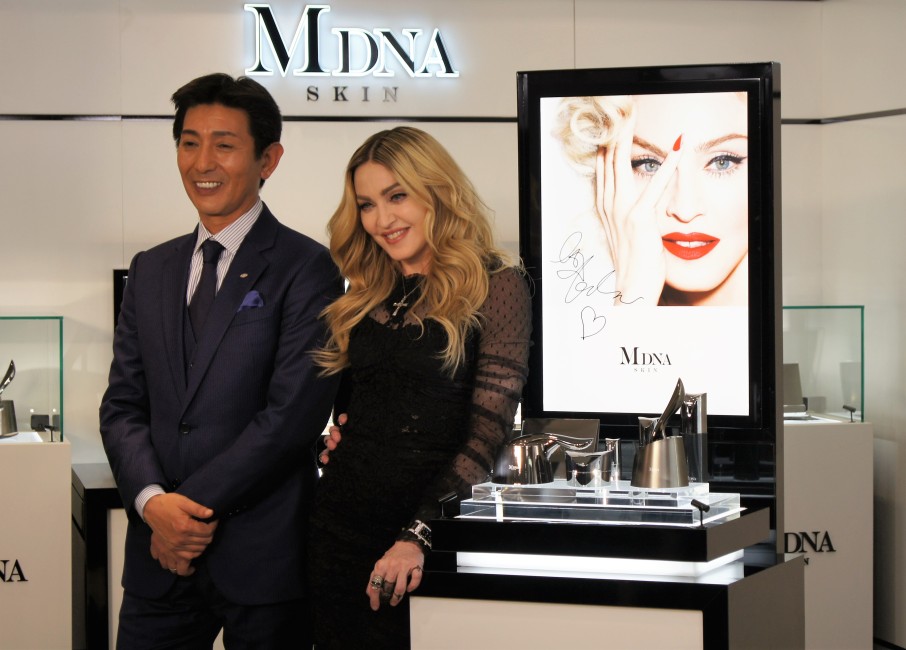 Madonna's attention to details is incredible and MDNA SKIN is a testament of Madonna's perfectionism. She pays attention to every aspect of the products – from the smell, texture, packaging and everything else in between.
Michelle Peck, Madonna's exclusive aesthetician who has been treating her skin for over a decade, is MDNA SKIN Brand Director. She is also deeply involved in the product development with Madonna.
We are pleased to share that MDNA SKIN will be launched progressively in Hong Kong, Taiwan, Singapore and Korea in the months to come.
Beauty aficionados can expect to lay their hands on MDNA SKIN products in Singapore come the second half of this year at a yet-to-be-confirmed store location.