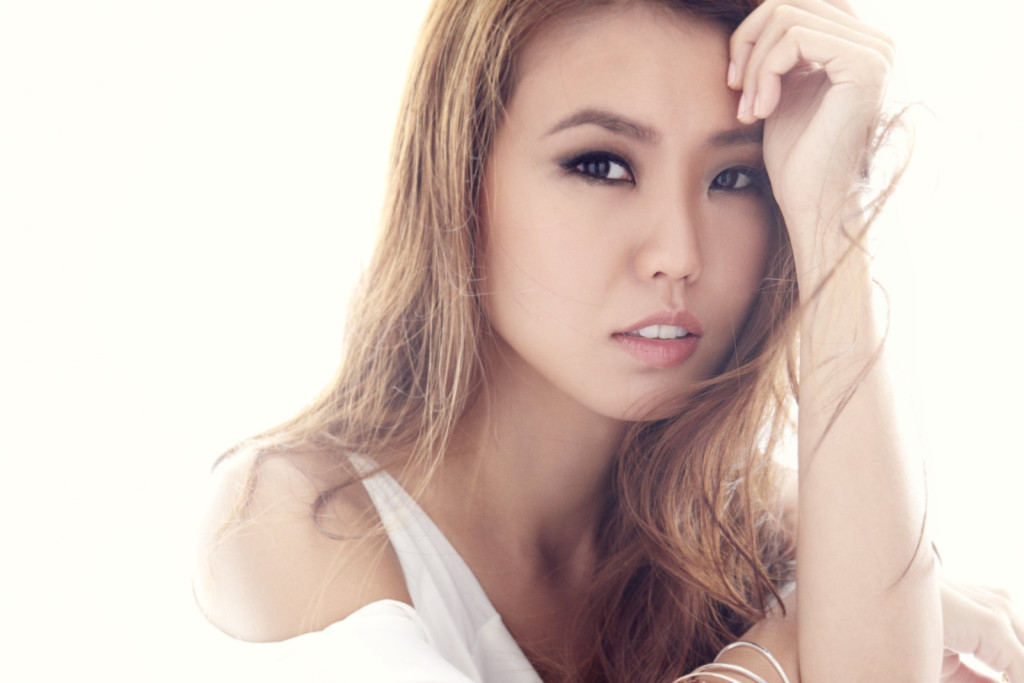 I always feel that reaching out for a celebrity stardom is never an easy route. It comes with luck, hard work and positive mind to grow as an artiste. Recently, I am honoured to chat with the home-grown Mandopop singer – Tay Kewei.
Find out more about her interesting insights along her singing journey. There are certainly some great motivational insights to pick up and learn from her.
1. Hi Kewei, first to warm up our session, how's married life and everything?
Kewei: I have been really happy since then (of course, that includes the before too!).
I have never talked much about my relationship in the past. Upon Alfred's win in Project Superstar competition during last October, people get to know more about us. It is like a natural process from the time of opening up about our relationship to our wedding day.
2. Your latest insight is about you joining the Shanghai based program Voice of China (4th Season). That's a really good platform to shine with other Asian music talents. How do you think about this program as a whole?
I have never taken part into any major singing competition. I tried Superstar last time, but I dropped out due to my busy touring.
I love singing, I have tried so many new things such as acting and participating in musical.
Voice of China is probably one of the biggest singing programs in China. Alfred won and became Singapore's official representative.
I sent my demos and gone into a series of auditions and interviews. It was a grueling process.
This is certainly one of my biggest milestones. I have made it towards the blind auditions with the judges. I feel lucky as there are only 2 Singaporeans who have joined this program.
3. How do you manage competitions?
Alfred will certainly do better at these singing competitions. I do think that competitions allow me to come out of my comfort zone, where I'll be judged for the good or bad, I will certainly get to understand the audience's mentality and manage pressure under such performance.
4. Let's scale a little more into the music scene in Singapore. It is not an easy journey to grow as a musician (pop music artiste per say) in Singapore. Tell me more about your current insights about music scene in Singapore or even Asia.
I read a news article. Upon the music era of Stefanie Sun and JJ Lin, there have not been many good local singers. I do strongly believe that every singer is working very hard. It is also not easy to attain massive popularity and success these days as Chinese pop scene has evolved. There are other influencing music such as Korean Pop and Japanese Pop.
I do feel lucky that I can sustain and continue to do what I love. I will just keep doing.
5. You deliver so well with jazz. Will you ever scale towards other music genres?
I have a Chinese album named 'Turn Back and Smile' last year. It is more of pop music. I have been doing more of other things like a musical too. It is fun.
6. We spotted your media highlights including Sea Games 2015! Will there be any plan to do up the next music album?
I will be heading to Malaysia, Kuala Lumpur to promote my music. At later stage, I will also be going to Chengdu as I join a music festival. It is a nice experience to be able to bring my music towards many other regions.
7. What will be your goals in your singing career?
My goal is to enjoy travelling where my music takes me to. Like last year, I have managed to go to Turkey for a corporate event to perform. It comes as a surprise, being part of my job.
As a musician, I will love to be able to participate in good causes where I can use my music and bring across a good social message (like singing Plastic Mannequin Love for the plastics campaign). I feel that I can certainly do more.
8. One last casual question, what are your favourite Singapore foods?
Lor Mee is my current food love. I really like it though it is under the radar.
The fourth season of Voice of China will be officially starting on 17 July 2015. Do support Tay Kewei during this singing competition which gains raring popularity across Asia!
[Article is co-contributed: Tay Yong Chuen]