Bento is a true art form of Japanese cuisine. It has evolved in Asia so well, that it is still very popular till today. We are happy to fumble upon a Thailand-based Character Bento Maker, Miss Raviwan Nakai.
Bellchan Cooking Bento is an award winning bento artist with a great twist of creativity towards her food creations! We are so excited to present Bellchan Cooking Bento's tutorial over the Minions gang Tamagoyaki Bento Tutorial! This is highly guaranteed with cuteness!
Part I: In Conversation with Bellchan Cooking Bento
Understanding that you have started your food blog in 2013, how did you go into this bento passion? 
I love cooking and drawing since I am young. This is an idea which brings me to combine my hobbies together.
I posted cute bento food photos casually on my social media, Facebook. After some time, there were people who wanted to follow me.  With fans' sincere support, I decided to start a food blog.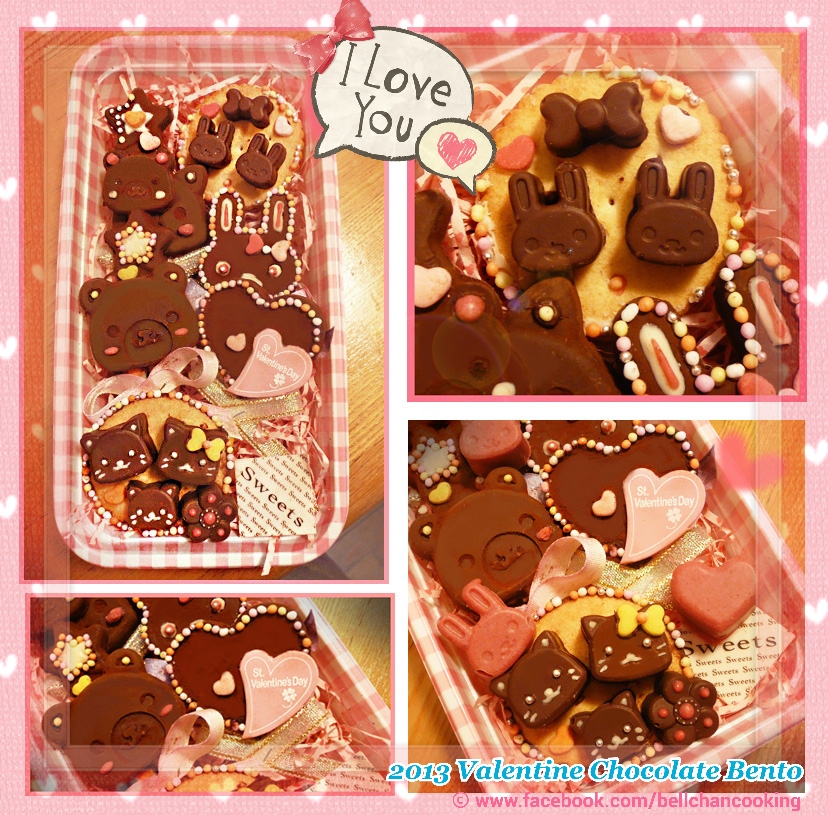 After winning Seria Homemade contest with my Valentine chocolate bento in March 2013, I had chance to meet and exchange ideas with many food bloggers in Japan. That was a point when I started Bellchan Cooking Bento.
Bread and Rice are always seen as the main ingredients used for any bento design or set. Why?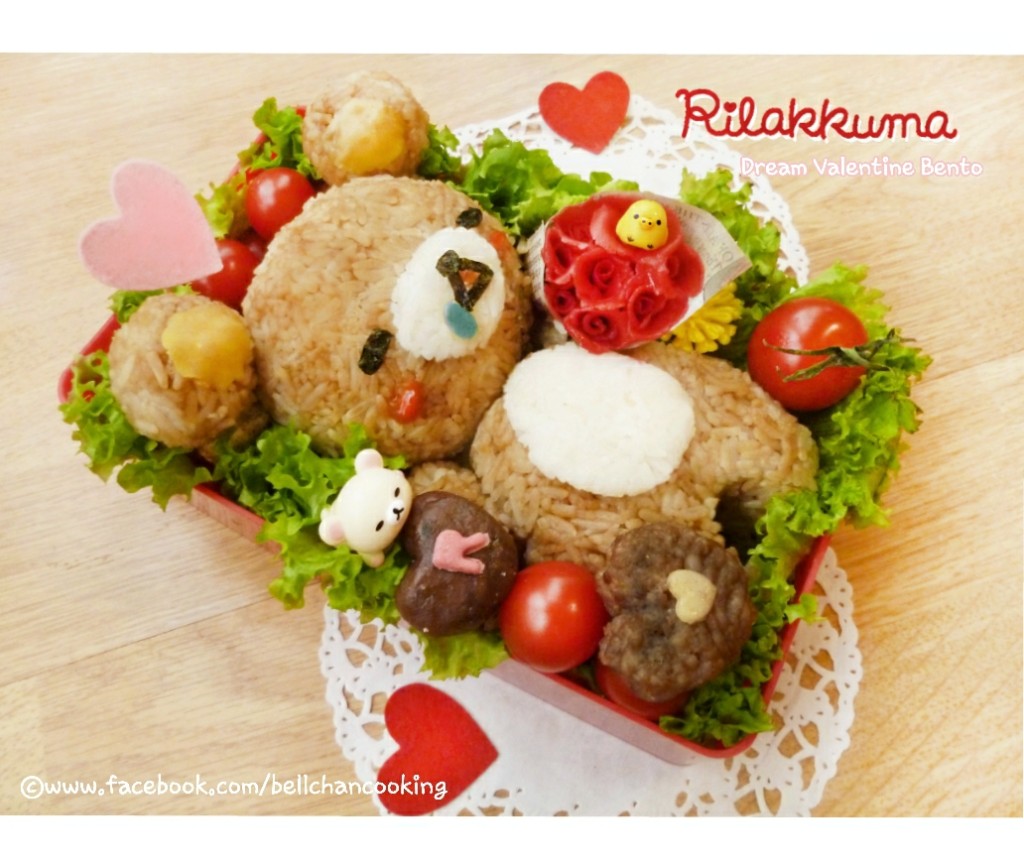 Bread and Rice have always been the main ingredients of my family's meals. I started making my character bento with rice. I learned by myself from many Japanese bento books. I made my simple bento out of fried rice or curry rice too.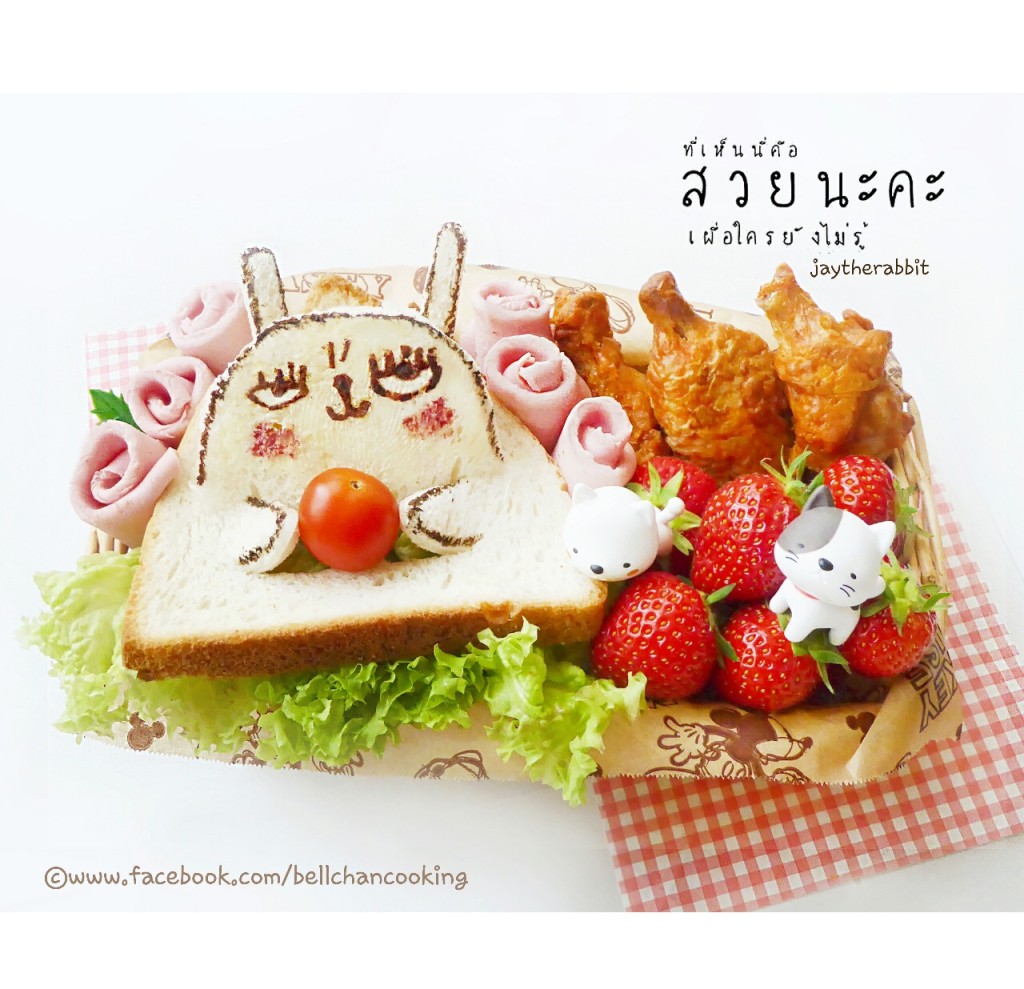 I ventured into bread bento making to make things more interesting. It is something that differs from others.
Besides cartoon characteristics as the key ideas, where do you derive your ideas from?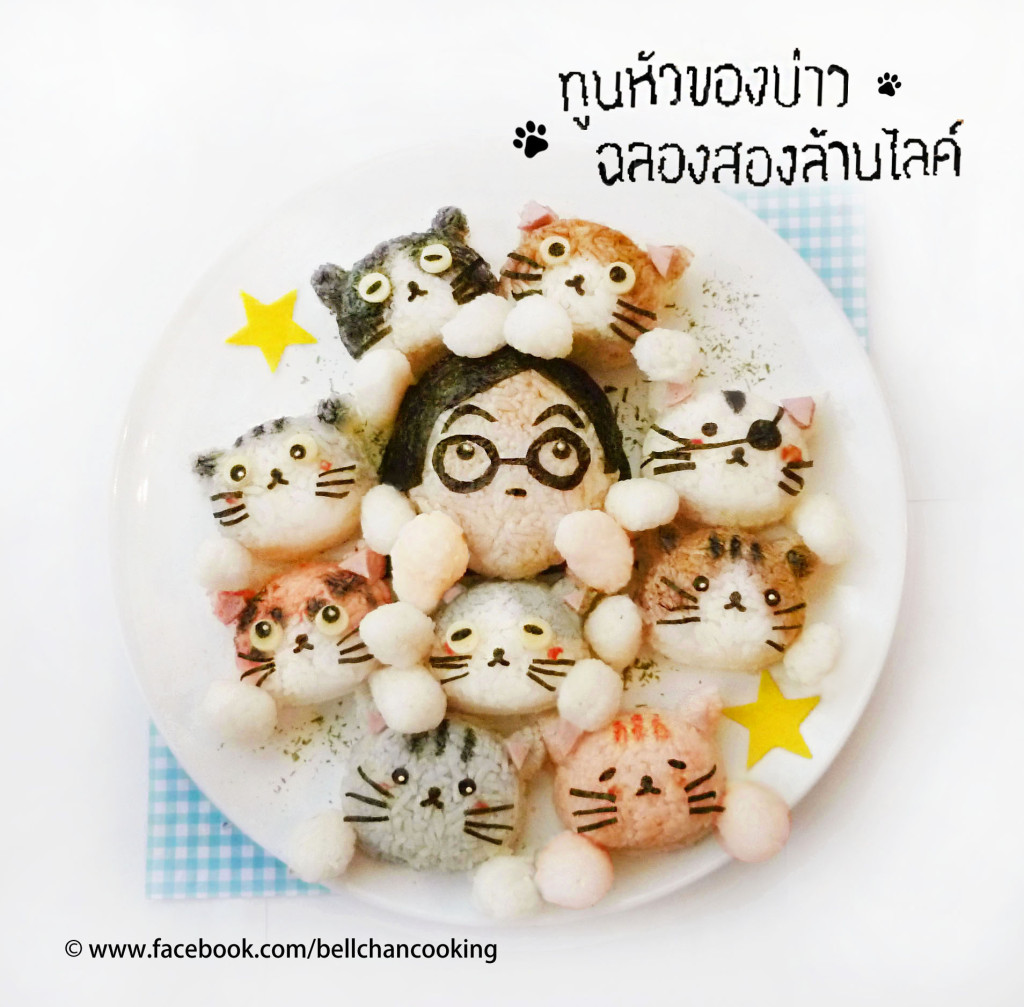 I am a cartoon character addict where I do draw a lot of my inspirations over them! Whenever I have an inspiring idea on hand, I will design it on paper first. Sometimes I derived my idea simply from a cat I met around neighborhood. Inspirations can pop up out of my daily life easily.
What are the key motivational factors that keep your interest going as a bento artist?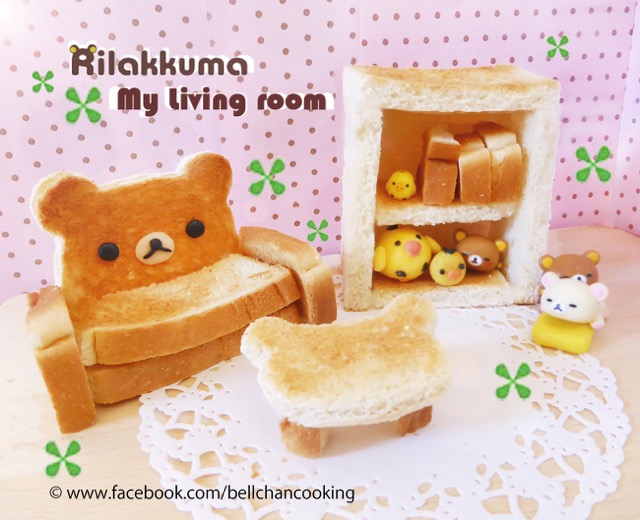 Making a bento or character food is an absolutely special thing for me. It is very fun to create little fun and cute bento creations daily. You get a sort of satisfaction when you can see your favorite character in your toast or the lunch box.
On the other hand, I love to see other smiles when the people see their favorite characters in the dishes! "Oh my god! This is too cute to eat" comment makes me happy and it encourages me to make the next dish.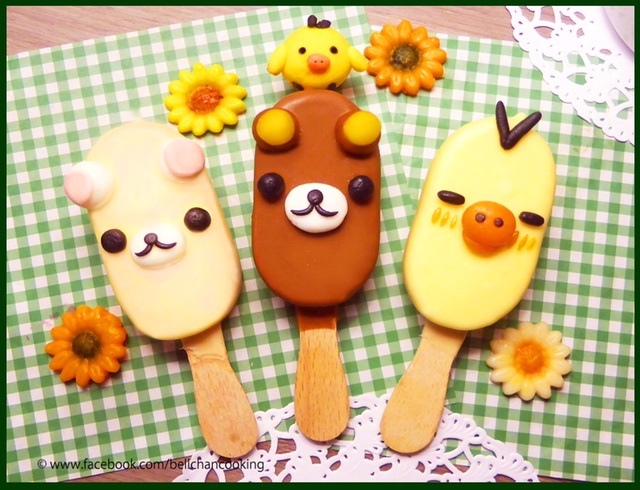 Last year, I created character ice-cream with a Magnum bar and Rilakkuma living room with the toast. They are new ideas totally! They inspired more bento artists to make the same menu like mine. These are the key motivational factors that keep me going as a bento artist.
Do you have any plan for the near future?
My dream is to publish my own food art book and opening bento classes in the future.
From now on, firstly I will add simple-to-follow tutorials for my fans. They will be available on my website. I will love to venture into sweets or desserts for making my food creations! Lastly, I would like to say "Thank you so much" to all my fan page for their supports until today.
Part II: Minions gang Tamagoyaki Bento Tutorial Details
Let's make an easy Minions gang Tamagoyaki (Japanese style fried egg) bento for your lunch today!
Ingredients
3 Eggs, salt, Japanese rice, sugar, Sushi nori, Mayonnaise, Ketchup
Crack the eggs separately into a mixing bowl [2 eggs in one bowl (A) and 1 egg in another (B)].
Move yolk from B to bowl A carefully.
Add little salt and sugar and beat well with a fork  in bowl A
Put a small frying pan on a low heat and let it get hot. Add little oil. Then add your eggs in the bowl A first. When the egg begins to cook and firm up but still has a little raw egg on top, ease around the edges of the egg, then fold it over.
Remove the pan from the heat and slide the fried egg (A) on to a plate
Do the same one with the egg in the bowl B but do not fold it. Then slide the fried egg (B) on the plate
Add little salt in the rice. Then scoop and mould it with the rice ball maker.
*In case you do not have a rice ball maker, you can mould it by hand
Press the rice ball maker on the fried egg (A) to cut it. Then put it on the rice ball.
*In case you do not have a rice ball maker, you can cut it with a knife.
Cut Sushi nori for decoration.
Stick each Sushi nori on the fried egg to make Minion's face and body.
Cut the fried egg (B) to a circle shape to make Minion's eyes and then stick them on Sushi nori.
Stick small parts of Sushi nori to make Minion's eye ball and mouth.
Use a toothpick to make Minion's eyes with Mayonnaise.
Use a toothpick to make Minion's cheek with Ketchup.
Add Salad vegetable, tomatoes, hams etc…   and place Minions in the bento box. Tadah!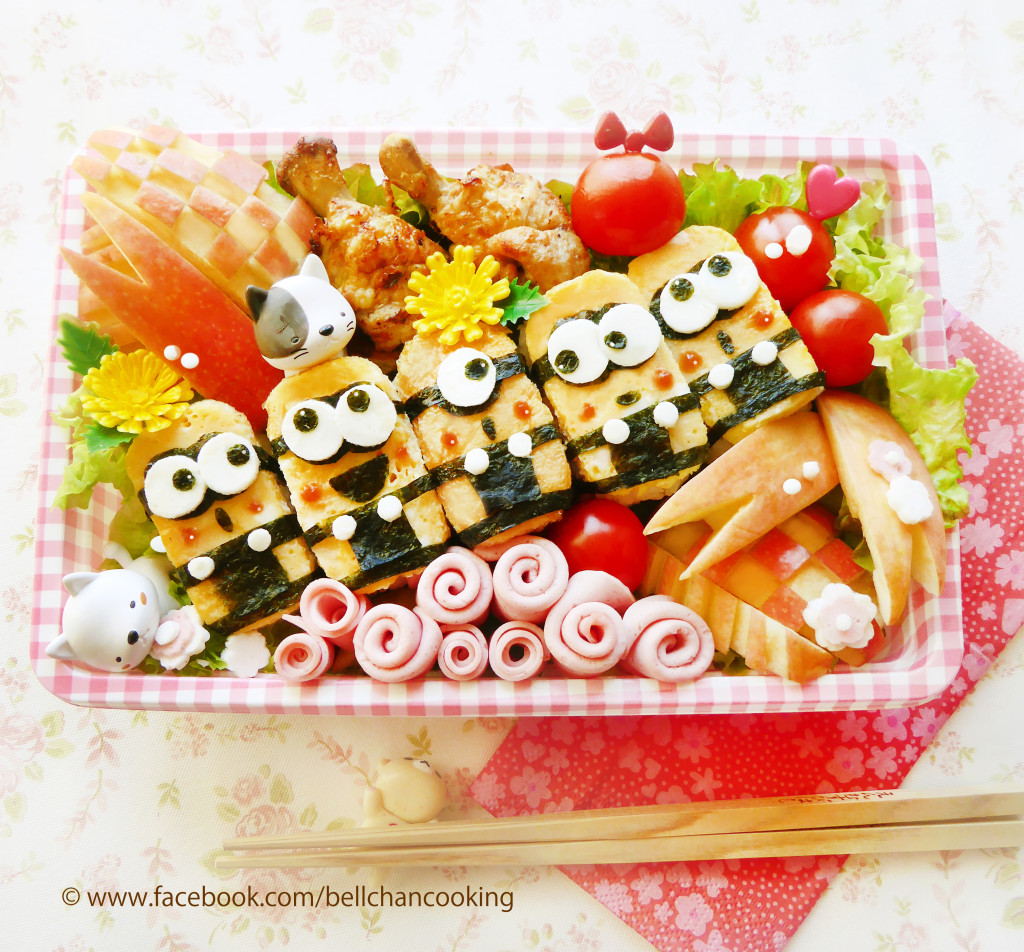 You can follow her bento works over at Instagram @bellchan_cooking_bento  or Facebook: bellchancookingbento
[Article and photography are
:

 
Co contributor and Ex founder, Tay Yong Chuen]