Start the year with naturalism Korean brand, innisfree for that supple and radiant look. innisfree expands its Orchid Line that is renowned for its precious Orchid Elixir™ – a superior antioxidant extracted from Jeju Orchids that aids skin in retaining its youthfulness.
The extended family of the Orchid Line prides itself with three new additions to the series – Orchid Skin, Orchid Lotion and Orchid Enriched Essence. All three additions are equipped with a nutrient-enriched formula that provides multiple anti-aging benefits, leaving the Orchid Line as the ultimate go-to solution for combating aging and dull skin.
Previously-released Orchid Enriched Cream will also be re-introduced to the Orchid Line in a revamped packaging where it boasts sleek lines for easier grip and product reach.
Cultivation and Extraction of the Orchid Elixir™
All products from the Orchid Line contain Orchid Elixir™, a key ingredient extracted from Jeju Orchidsthrough a hot-water extraction process. The cultured Jeju Orchid is washed, dried and sliced into pieces before undergoing the hot-water extraction process, whereby the complete plant from its roots to its petals is boiled. The complex process helps to retain its intensive anti-oxidative properties to formulate effective, nutrient-rich creams that produce visible results.
The precious Orchid Elixir™ helps enhance the self-defensive power of the skin, giving a healthy glow to skin that inevitably gets drier and less dense with age. With this superior antioxidant ingredient, the Orchid Line delivers supple, radiant skin that glows while strengthening its natural protective abilities from within.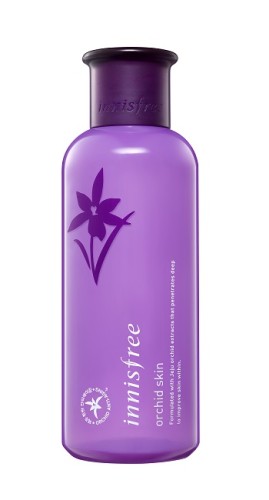 Orchid Skin (200ml) Pampers the skin with revitalizing nourishments that reduces wrinkles and pores whilst boosting skin's radiance.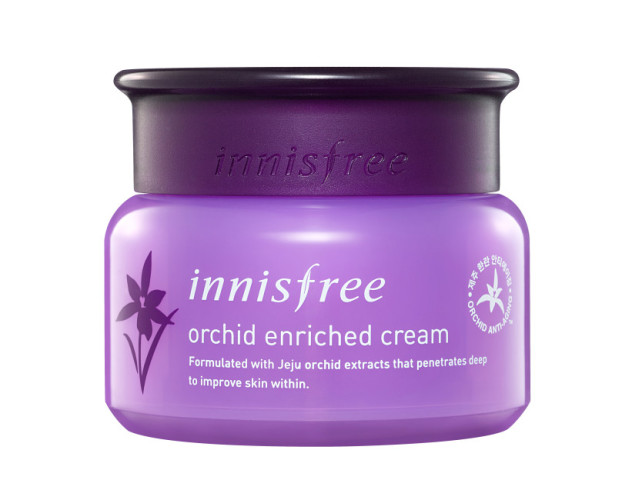 Orchid Enriched Cream (50ml) A powerful anti-aging cream that helps lock in moisture to reduce fine lines and improve skin's resilience.
Get vibrant, kissable lips with innisfree's NEW Real Fluid Rouge
Velvety to touch, innisfree's latest launch, the Real Fluid Rouge, is formulated with spherical colour powders that are thin and lightweight to adhere well to the curves of the lips whilst providing a vividly polished look.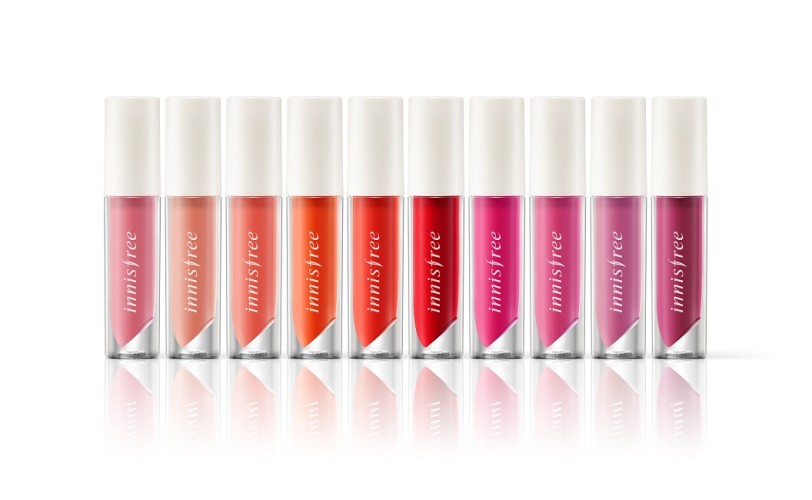 The rouge's firm gel texture promises fuller lips as it is infused with camellia oil and wax extracted from sunflower seeds to achieve a soft and moist finish.
Available in ten brilliant shades, lips can now remain moist for long hours with its deserved color intensity.
innisfree's new Real Fluid Rouge will be available in-stores from 1 st February 2016
Find out more about innisfree here!