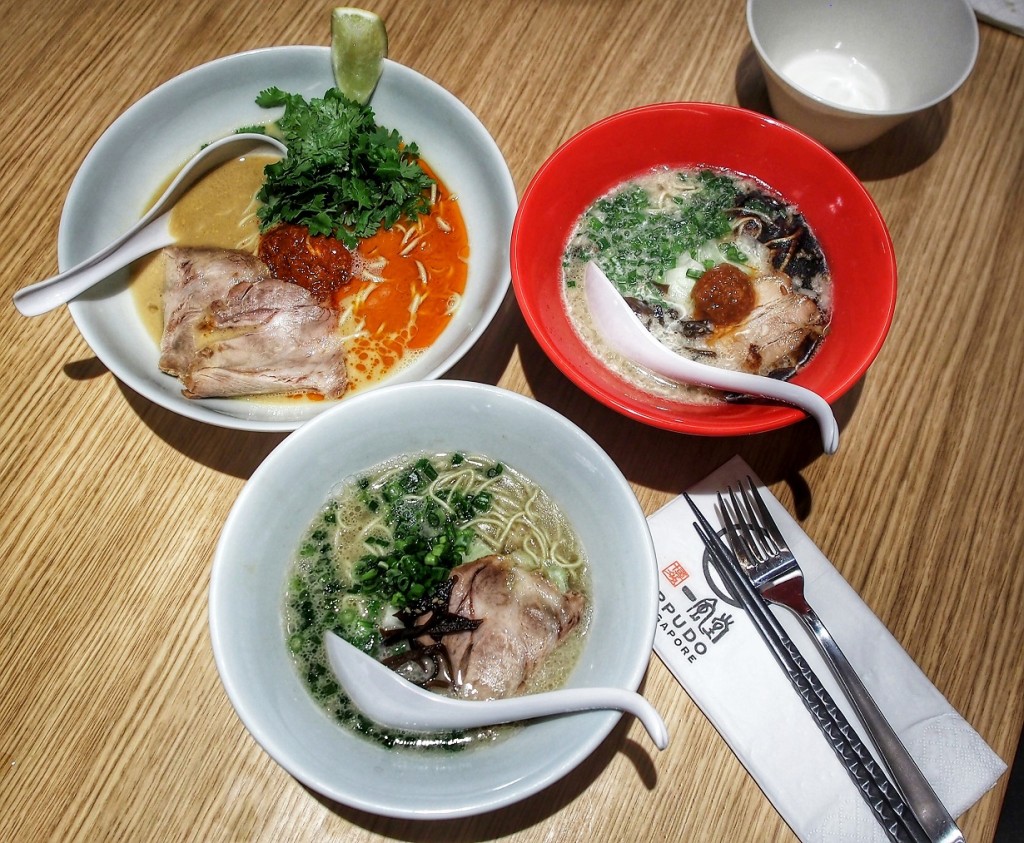 Ippudo at Mandarin Gallery has been my favourite ramen place during the early days. I remember so well about the good broth.
That is also their first store which provides upscale and modern ramen brassiere experience, by tucking into a bowl of hearty ramen.
In this dining story, I am indeed fortunate to meet up with Miss Kate, the Marketing Executive of Ippudo. I have learnt so much more about ramen and Ippudo story.
Entering into a fine and heart-warming dining decor, the ramen runners are quick to greet and usher you to the dining area. I love their high spirits in serving people so much.
I have interviewed one of them, "Why do you choose to work in Ippudo?"
He adds, "We don't just serve ramen, we want to bring smile for everyone, upon greeting 'Arigatou' from our hearts."
Miss Kate has mentioned that their ramen runners are trained well for observing details of a dining outlet. They will want to serve the best bowls of ramen for dining customers at all times.
Let's talk less! We shall tuck into some best picks over Ippudo's exquisite creations.
Kani Cream Croquette
Let's say that croquettes are always popular with many people! We like the creamy crab filling. It bursts so well with awesome flavours.
(Editor's Note: Another popular otsumami will be their Crispy Corn!)
Goma Q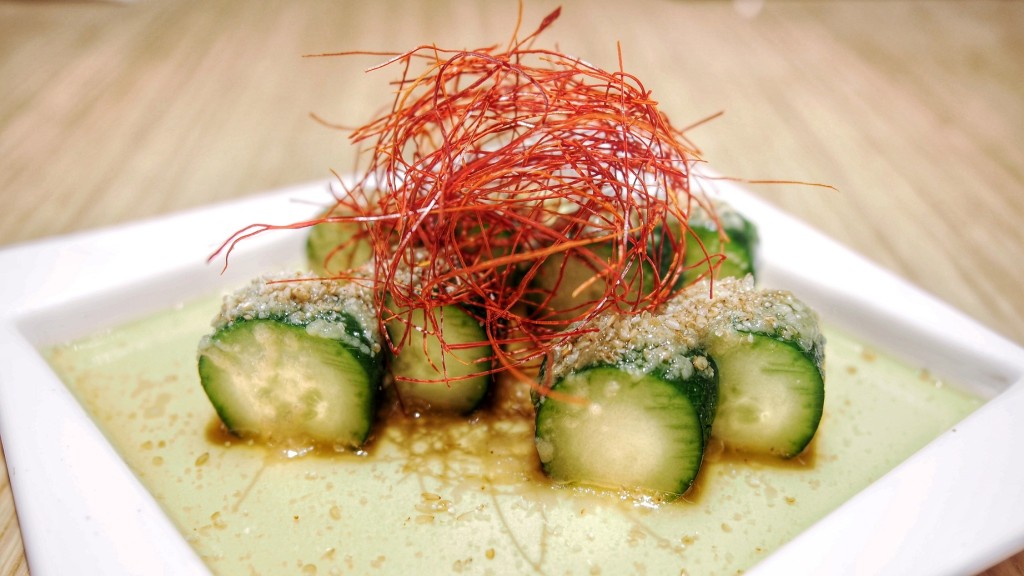 An all-time favorite food of mine! I love Japanese cucumbers! The sesame dressing goes exquisitely well with the crunchy bites.
Tako Wasabi
This is a very appetizing dish. I have kept myself busy by popping bit after bit of the Tako during the session. It is just like popping the wasabi green peas one at a time.
Ippudo Pork Bun
Most international Ippudo outlets will have this around. 'Succulent' will the best word to describe the char Siew, and the sauce is not greasy.
Shiromaru Motoaji
Lightly and naturally flavored with the Tonkotsu broth, this is a good classic Hakata-style ramen.
While there is a range of noodle textures, we have chosen the 'hard' noodles. When the thin and straight noodles are dipped into the broth, the texture is just right when we eat it.
Spicy Black
The sauce is very 'Singaporean' lah! Just like any black pepper influenced dish, the Spicy Black is highly noted for its savoury tastes.
Akamaru Shin-Aji
Perhaps, this will be one of the top favourites! Embedded with hidden chopped onions and fragrant garlic oil, this ramen bowl serves us so well with the richness of the broth! What's more, I think that the Akamaru Chashu is well simmered and not greasy.
Tan Tan Tonkotsu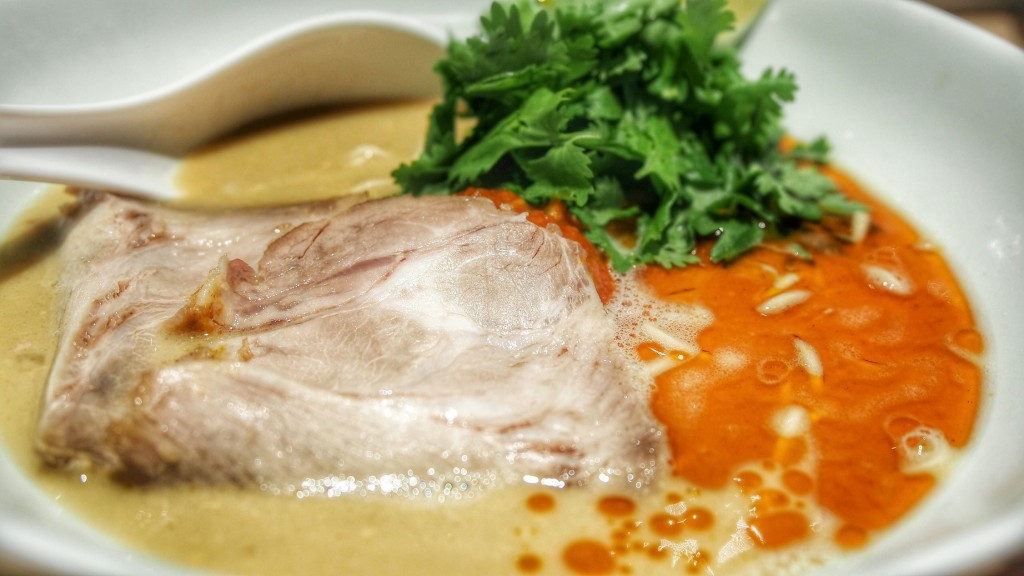 Creamy in its own way, this Tan Tan Tonkotsu is not your normal Sichuan style. When you add the lemon juice, the tastes over the ramen bowl just escalate to a lighter note.
Strawberry Parfait
Time for Dessert! The strawberry flavored sponge roll is very fluffy. This is a medley of Fukuoka's famed Amao strawberry ice cream with shiratama, Azuki bean purée and whipped cream.
Overall view about the dining experience, I like so much about the positive vibes of the service team @ Shaw Centre. This is also well witnessed during a busy weekday's operations.
Ippudo does serve us well because I can easily have more other interesting Japanese Otsumami or Teppan dishes! Customers are really spoilt with many choices.
For more information, kindly visit their website at www.ippudo.com.sg
Do come and have a meal over at Ippudo SG @ Shaw Centre today!
Ippudo at Shaw Centre
1 Scotts Road
#04-22/23
Singapore 228208
Tel: +65 6235 2547
Opening Hours:
Daily: 11.30am to 10pm
[Article and photography are : Co contributor and Ex founder, Tay Yong Chuen]