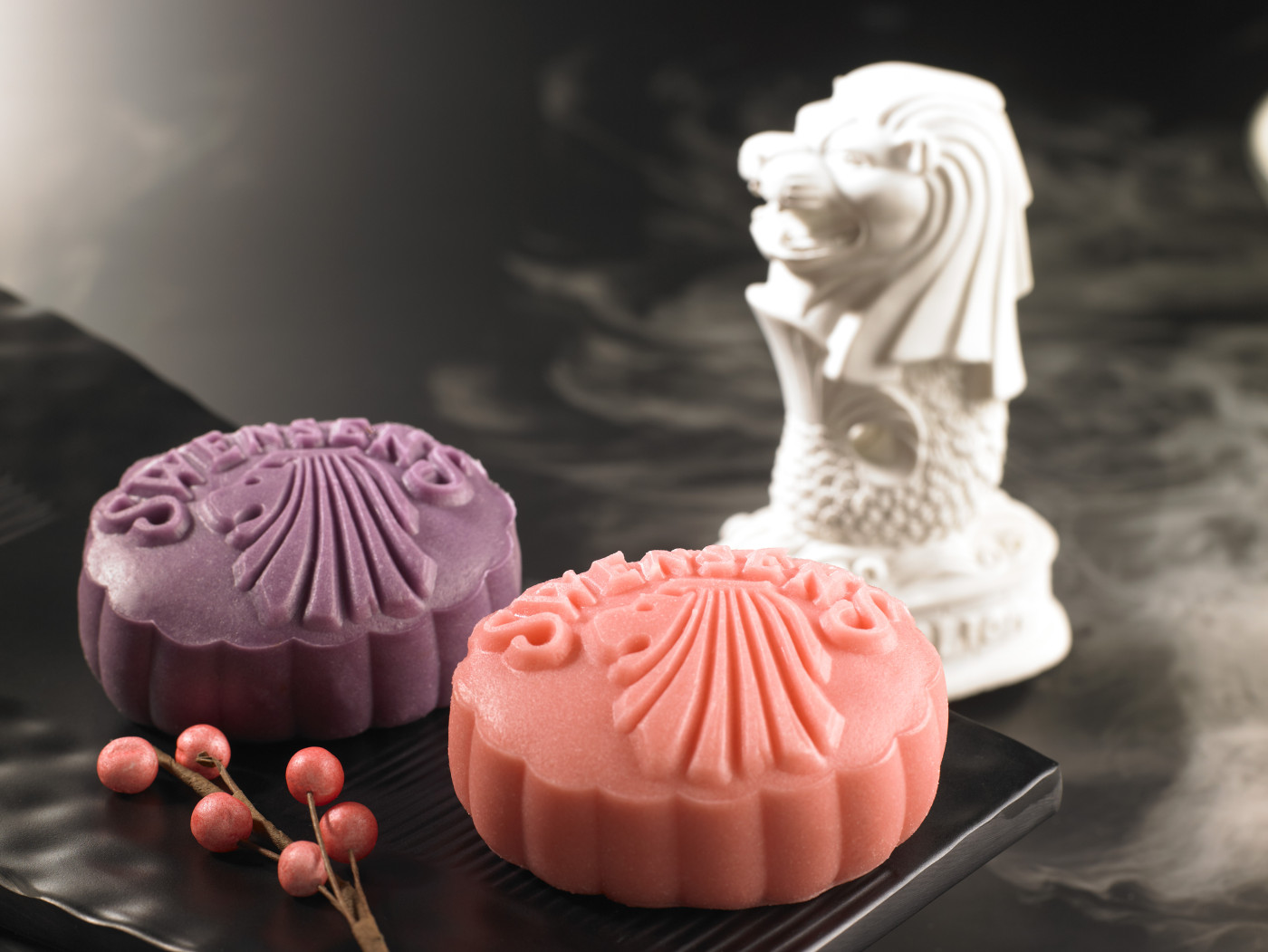 Delight in six novel ice cream mooncake flavours that pay homage to the nation's 50th milestone with its Merlion emblem
Mid-Autumn festival is rolling around, and Swensen's has the perfect seasonal offering for annual, warm familial gatherings whilst basking under the pale moonlight. In celebration of Singapore's 50th birthday, the much-anticipated SG50 Moon Gems mooncakes feature the iconic Merlion emblem to top off the festivities, in reminiscence of how far Singapore has come in the past five decades.
With the marking of new milestones, comes a brand new pastry skin recipe for the SG50 Moon Gems ice cream mooncakes that promise to deliver happiness with the improved texture. Swensen's latest ice cream mooncakes feature six delectable options that celebrate some of Singapore's most popular local flavors. In keeping with Swensen's passion to innovate and surprise with new offerings, the family restaurant introduces three flavorsthat will be sure to please – Crunchy Milo, Lychee Dreams and Yummy Yam. Fans of their quintessential mooncake range can revel in familiar, all-time-favorites like the Durian Royale and Sticky Chewy Chocolate.
Price and Availability
Swensen's SG50 Moon Gems Mooncake Collection is priced at $35.80 (inclusive of GST) for a box of 4 (with choice of flavours). Available from 14 August 2015 to 27 September 2015 at all Swensen's and Earle Swensen's outlets. No pre-orders are required.
Credit Card Promotions
ANZ, BOC, Citibank, Diners, HSBC, Maybank, OCBC, Standard Chartered Bank, and UOB cardholders can enjoy an early bird special of 15% discount before 15 September 2015 and a 10% discount thereafter till 27 September 2015. Swensen's Cool Rewards & Kids' Club members can enjoy 20% early bird special before 15 September 2015 & 15% discount thereafter till 27 September 2015