Tras Street is located in the heart of the Central Business District and the area is home to many cool new restaurants and bars. If you haven't been there lately, there are many essential foodie spots to check out, making it a hotbed for souls in pursuit of good food and drink.
We were amazingly impressed with the creation of unique dishes and cocktails that adorns their menu – Jekyll and Hyde on Tras Street. They have managed the magical wonders of mixology with gastronomic experimentation well.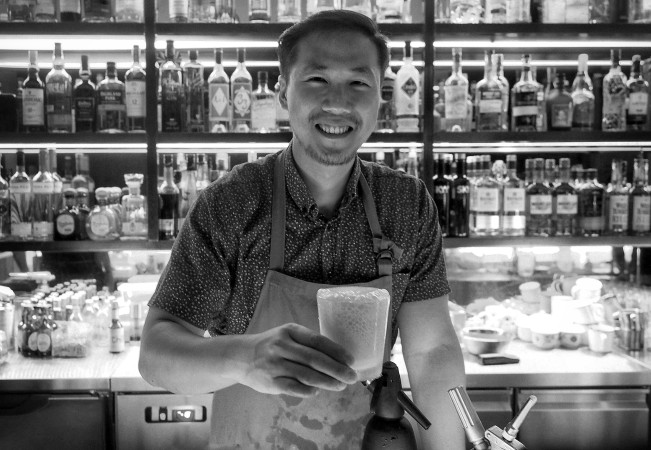 Creative cocktails and mind-blowing food creations
We had the opportunity to try Nicholas Lim's inventive yet sensational cocktails. Joined by talented Chef Javier Low, formerly from fine dining establishment Iggy's, the skills and creativity used through the dishes and drinks were very impressive.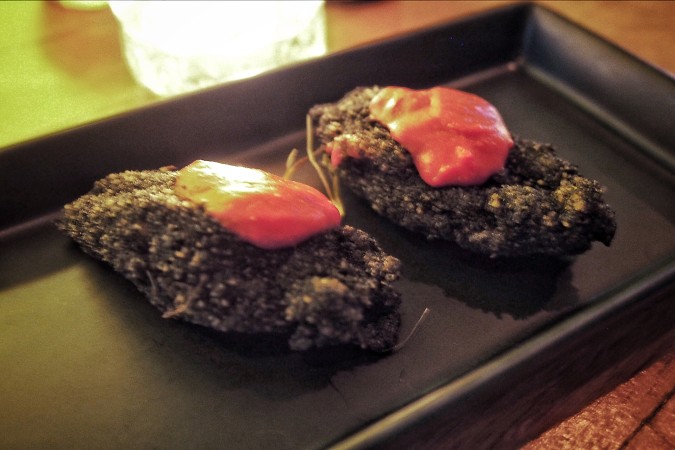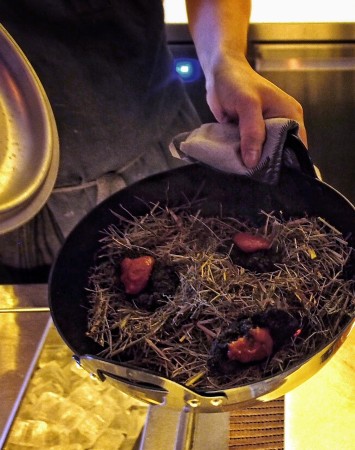 The dinner started with an eye-opening gastronomic presentation. We are blown away with their smoky Fried Oysters with Squid Ink ($16). They are so intense, flavourful and full of bite. This is paired with an ultimate cocktail named Smoke Me Up ($24). The cocktail is specially made with Smokehead single malt whisky, cognac and bitters. It gives a tinge of bitterness with sweetness as you sip slowly.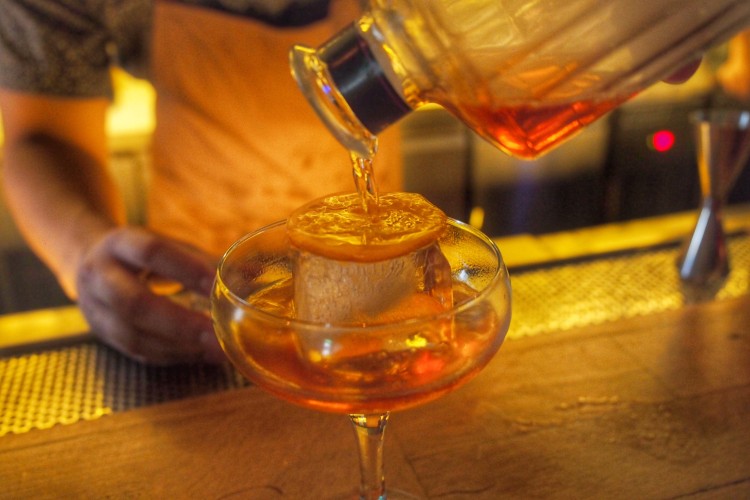 The cocktail hits the right spot not by shaken or stirred, it surely sips better smoked. It is served with a smoke flavour, coming from the used Hibiki whisky bottle.
The Somen is at $14 and it provides a just-right creamy touch. The Japanese wheat noodles are covered with loads of caviar. It is certainly worth the price.
A drinking experience with many psychological elements
The dinner elevated to an intrinsic mood while Nicholas concocted the next award-winning drink, Beetrix 10 ($24). The beetroot and lime juice were light to tongue at first, but the gin gave a potent kick with the second sip.
The drinking experience really threads well from tasteful ingredients to our psychological elements. Like Beetrix 10, it perfected the experience when we held the icy cold bowl. We do really think that this is very interesting.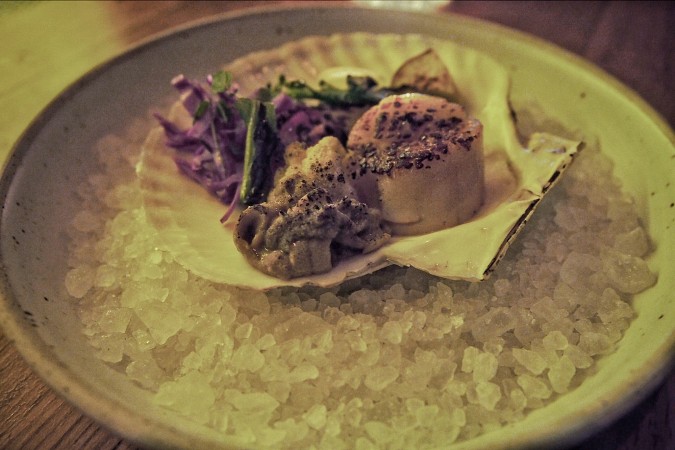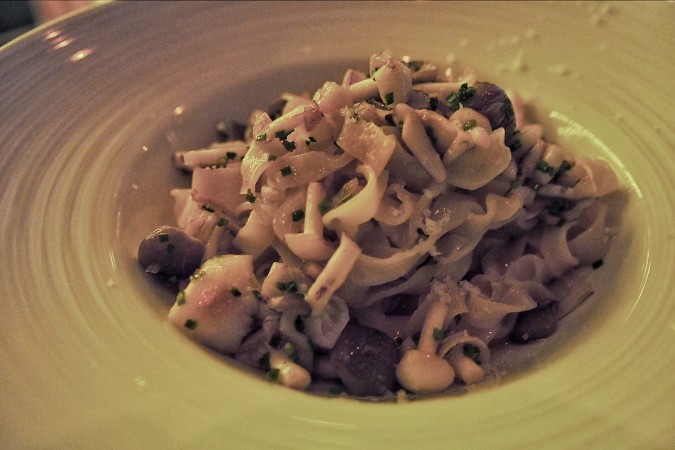 While the scallop and uni sets with an explosion of freshness in your mouth, I think that the Funghi Spag ($20) will be an all-time favourite to many guests. The tastes are enhanced with a hint of truffle and other condiments have worked consitently with shimenji mushrooms.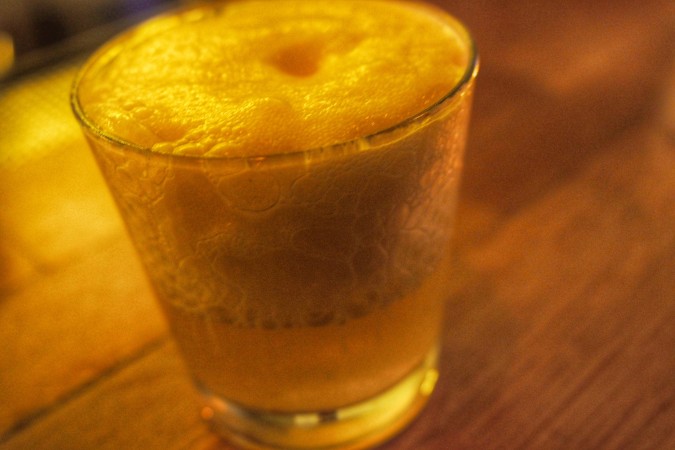 The next reinvigorating, simple cocktail is Loco ($24). A blend of carbonated coconut drink and bean curd, it is very palatable to drink. The 2-layered cocktail makes a wonderful finish with sweet ending.
Verdict
While the bar area is specially decked with many worth-mentioning cocktails, the frontage of the restaurant is set up with a contemporary open-space kitchen that spills into the dining area.
With an unpretentious yet very comfortable atmosphere, Jekyll and Hyde marks a good balance of imaginative cocktails and food. Last but not least, the prices are kept affordable.
Restaurant rating: 8/10
49 Tras Street, Singapore 078988
Tel: 6222-3349
Email: found@49tras.st
Nearest MRT: Tanjong Pagar
Hours: Mon-Thu 6pm-midnight; Fri-Sat 6pm-1am
Reservations: phone call