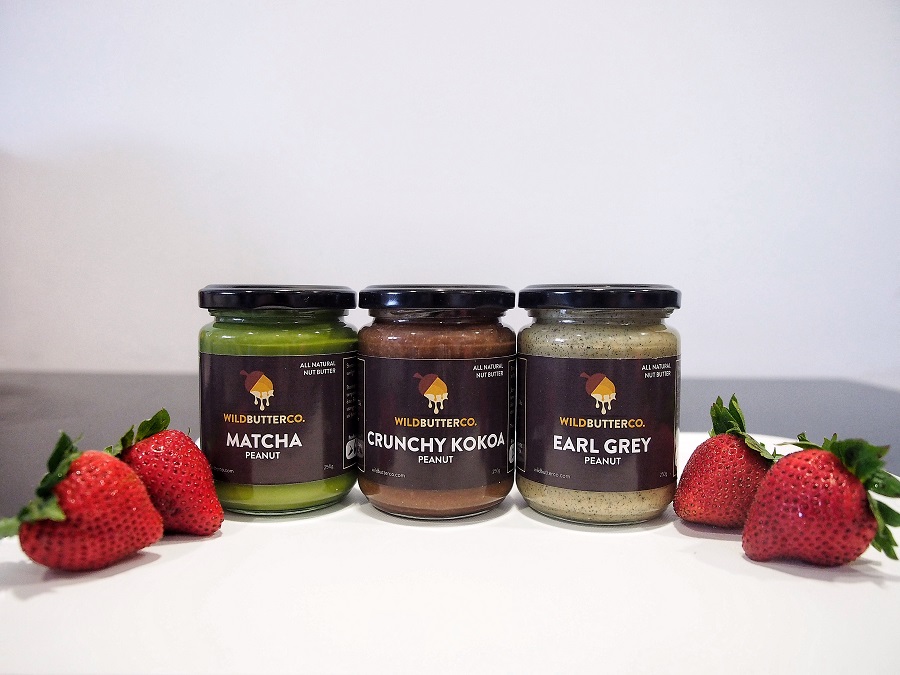 Confession! AsiaStyle.Asia team loves peanut butter! Thank goodness nobody here has an allergy because no one will decline dipping natural peanut butter right out of the jar. One day, we come across Wild Butter Co. natural peanut butter we could get our sticky fingers into!
Wild Butter Co. being based in Singapore, handcrafts all natural gourmet nut butters. It all began with the passion for cooking and creating food that not only looks good, but also tastes good.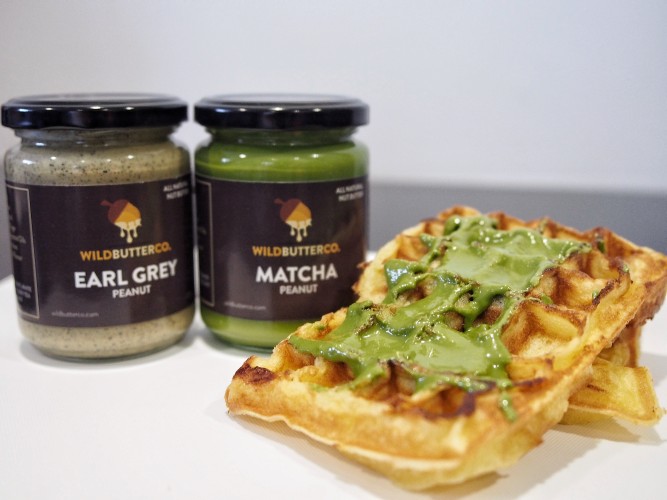 The idea of Wild Butter Co. is to bring back the origins of nut and peanut butters where it has substantial amount of health benefits. They use a special ingredient called raw honey that contains many natural antioxidants, enzymes and minerals. Unlike many commercial gourmet butter spread, they stick to using quality ingredients and natural sweeteners. therefore, we realize that the texture of their natural peanut spread is much lighter, creamy and so liquidy!
Wild Butter Co. team works very hard to understand about upcoming food flavours and trends that consumers love to have. Though the brand is 3 months old, they are already selling like hotcakes every week, where natural peanut butters are sold off from their online store completely. We cracked down to test and taste some top flavours from Wild Butter Co. and they tasted so good – Matcha Milk Peanut Spread, Earl Grey Peanut Butter and Crunchy Kokoa Peanut Butter. Hear from us!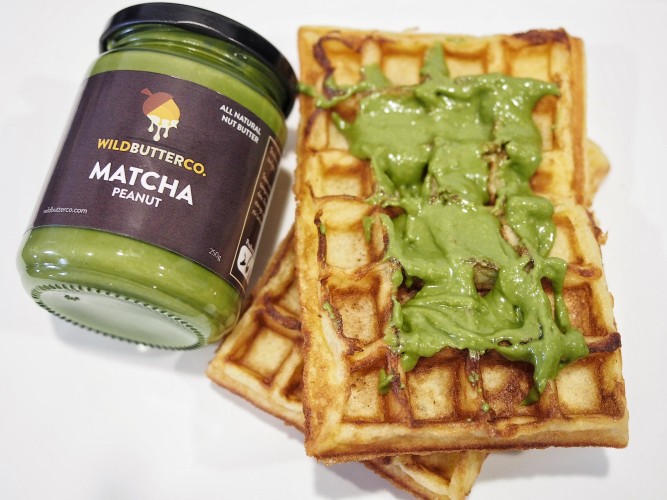 Matcha Milk Peanut Spread
Whutt! Matcha flavour for gourmet butter spread? That is our very first initial thought about it. Will it taste really good? Surprisingly, Matcha Milk Peanut Spread tastes very natural. The oil naturally separates while it looks glossy and sweet. The flavour is light with very liquidy texture. It's a great consistency which makes it perfect in waffles. You are dangerously ended up into a dripping mess! For all matcha lovers, you've to try this.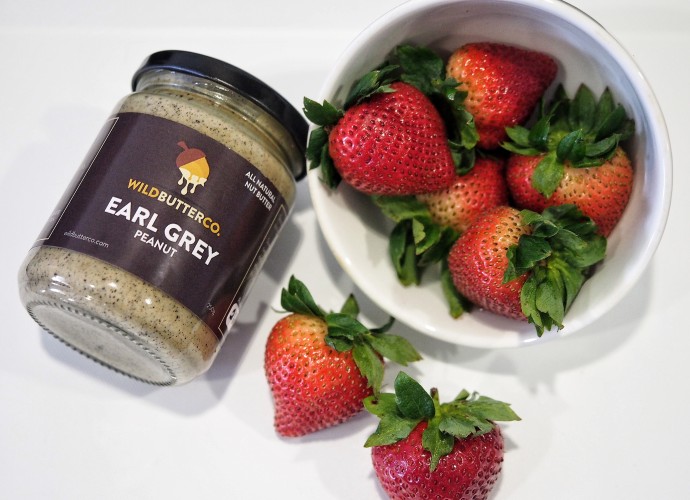 Earl Grey Peanut Butter
If you are virtually exploring into Wild Butter Co. website, you will find Earl Grey Peanut Butter as most unique flavour. Yes, there will be earl grey flavoured mooncakes that one tastes, but for peanut butter, this is going to be our very first. Earl Grey Peanut Butter's fragrance is very significant when you pop open the jar. You can dip your strawberries into this lovely dip that has loads of quality natural ingredients.
Crunchy Kokoa Peanut Butter
We will love to swear but no, Crunchy Kokoa Peanut Butter will be the best companion for anyone's breakfast – even if you're an adult or kid. You have to love this. It contains loads of crunchy bites that will leave you with a chocolate-overloaded moment. Not to mention, it has a classic thickness and stickiness that you can dip into this mess with a cup of yogurt or sandwich any time from your desk. Totally loving it.
We are set on our food trail to try more as there are so many other yummy and natural good fun flavours to try! Wild Butter Co. make their peanut butter fresh every Saturday. To start shopping, visit Wild Butter Co!
[GIVEAWAYS]
WIN 2 jars of Wild Butter Co. Natural Peanut Butter!
Like both Wild Butter Co. & AsiaStyleAsia Facebook Pages, and share the post!
Comment 'Liked and Shared' within post's comment
Answer the following question: When do you think is the best time to enjoy a jar of Wild Butter Co. natural peanut butter? We will pick the best answers!
Contest will end on 24th July 2016, Sunday! 5 winners will walk away with 2 x Wild Butter Co. natural peanut butter each! Email your answer and details (name, contact number, email) to asiastyleasia@gmail.com!
You get to win away flavours like Cookies and Cream, Honey Roasted Almond, Earl Grey, Matcha and Crunchy Kokoa.