July will rock your palate!
July brings a month of sizzling excitement in the $100Gourmet series by Citibank, with high-octane chef pairings that are perhaps the most invigorating since April. Fresh off the award of the coveted 1st Michelin star is Visiting Chef, Nick Bril, of the hottest restaurant in Antwerp, Belgium, The Jane. His hosts in Singapore will be Chef Jérémy Gillon, himself a 1-Michelin-star honoree, and Modern Japanese chef, Takuma Seki.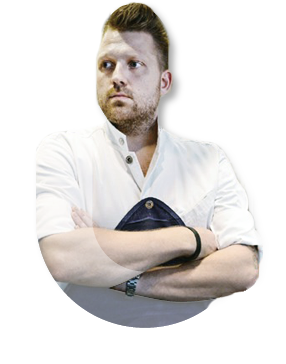 Chef Bril and Chef Gillon represent the meeting of 2 young and highly talented Michelin chefs. Chef Bril became Head Chef of the 3-Michelinstarred Restaurant Oud Sluis at only 24, and is celebrated as the 'rock 'n roll' chef with the cool perfectionist streak, which he now displays at his own restaurant, The Jane. Chef Bril's passion for music (he's also a DJ) and food, and his belief that dining is a total experience, shape his perceptions on life, love and cuisine.
Chef Gillon, French Executive Chef of ME@OUE, who also manages and directs the Michelin-starred L'Épicurien – Val – Thorens in France, is passionate and innovative. Chef Gillon dedicates himself to pursuing the potential of each ingredient to its fullest, extracting unimaginable fragrances, tastes, and textures to astound all the 5 senses. It's Modern French vs 'Rock 'n Roll' – don't miss this gastronomic pairing.
In the other team-up, Chef Bril the music-fan is hosted by Chef Takuma Seki, who loves to joke and sometimes sing; so expect delicious rhythms. Chef Seki works in an East-West contemporary idiom, creating often avant-garde combinations with maximum intensities of flavor. He uses some of the finest traditional produce of Japan such as rice, beef and sake, valuing their pedigree and quality. Such myriad influences cosmopolitanism and tradition for Chef Seki; music, art, design and travel for Chef Bril – make the 2 chefs exciting innovators. And the ethnically different genres in which they work – Modern Japanese vs Contemporary European – promise sparks of creativity when they collaborate. Diners will be in for a treat!
For enquiries and pre-purchase of the coveted seats to $100Gourmet, please visit www.100gourmet.sg. For more information on Citibank credit cards, please visit www.citibank.com.sg.