Keio Plaza Hotel Tokyo (KPH), one of Japan's most prestigious international hotels located in Shinjuku, Tokyo, offers Hello Kitty room guests from April 1st to June 30th, a special Hello Kitty original doll in a bell staff uniform in celebration of the 45th anniversary.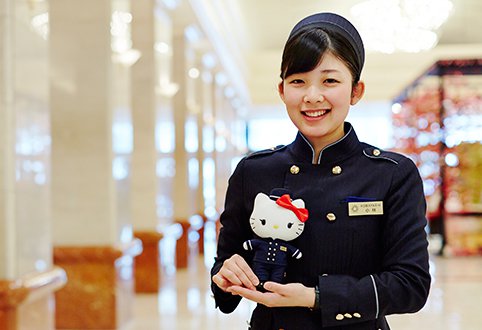 If you are a Hello Kitty fan, then staying in one of the eight Hello Kitty rooms at Keio Plaza Hotel Tokyo should be on your to do list.
There are two Hello Kitty themes including Kitty Town and Princess Kitty.
In addition to allowing their guests to immerse themselves in the world of Hello Kitty during their stay at the Hello Kitty rooms, they will provide them with specially created Hello Kitty amenities including Hello Kitty letter sets, pens, plastic bags, slippers and other goods to take with them as warm reminders of their stay.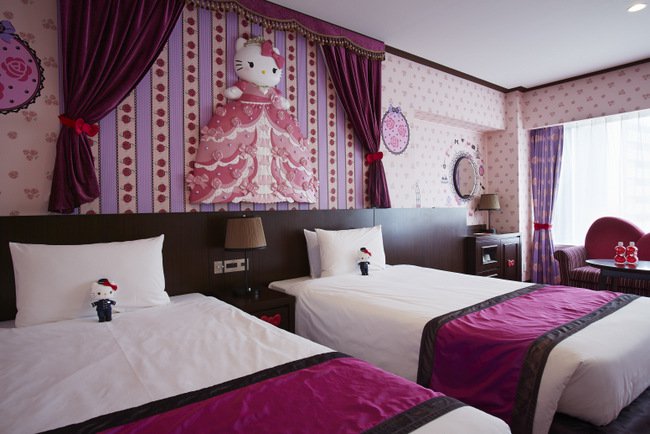 Moreover, Keio Plaza Hotel Tokyo regularly changes the attire of Hello Kitty dolls which are in an original design created especially for their Hello Kitty rooms, in order to entice their regular customers.  Their Hello Kitty room guests will be able to enjoy special room service breakfasts that include omelette, sandwich, soup and others created in the concept of Hello Kitty.
In addition, guests will enjoy a variety of special accommodation plans elaborated with originally designed cakes, cocktails and drinks.
For more booking details, do visit Keio Plaza Hotel Tokyo (KPH).