In recent years, the Mookata scene scales to its hottest point within Singapore's food industry! It is less seen in Thailand.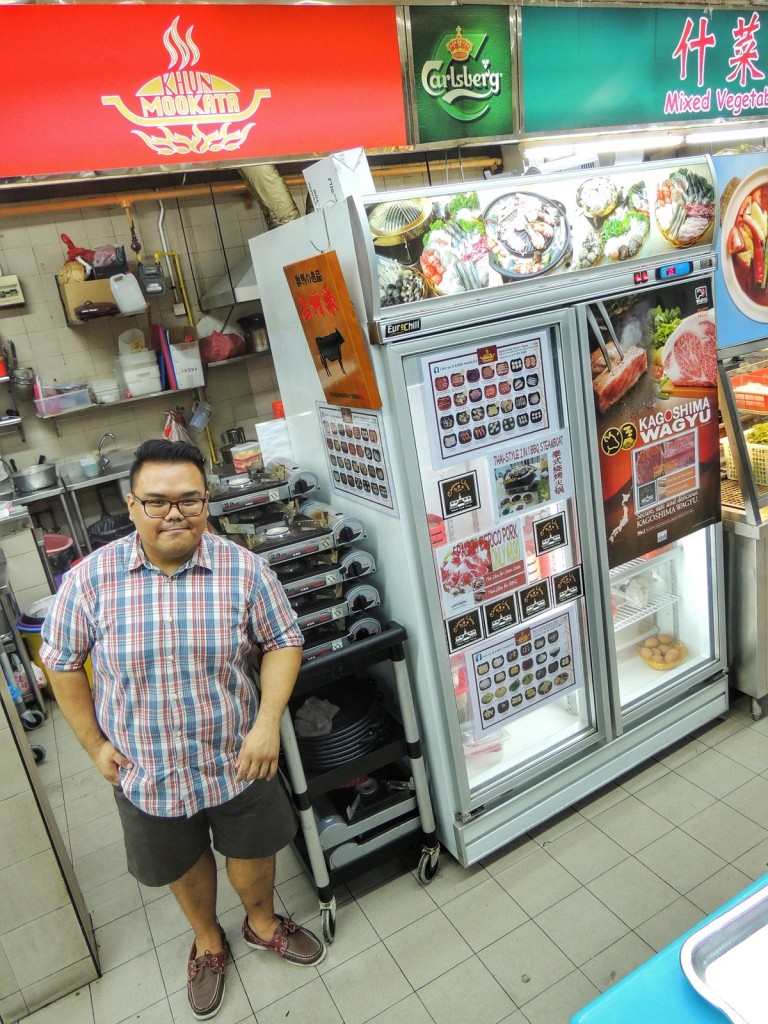 A Mookata dining cruises along with a standard set of vegetables, meats and seafood. At Khun Mookata, we have a different dining experience. Let us bring you through some great points!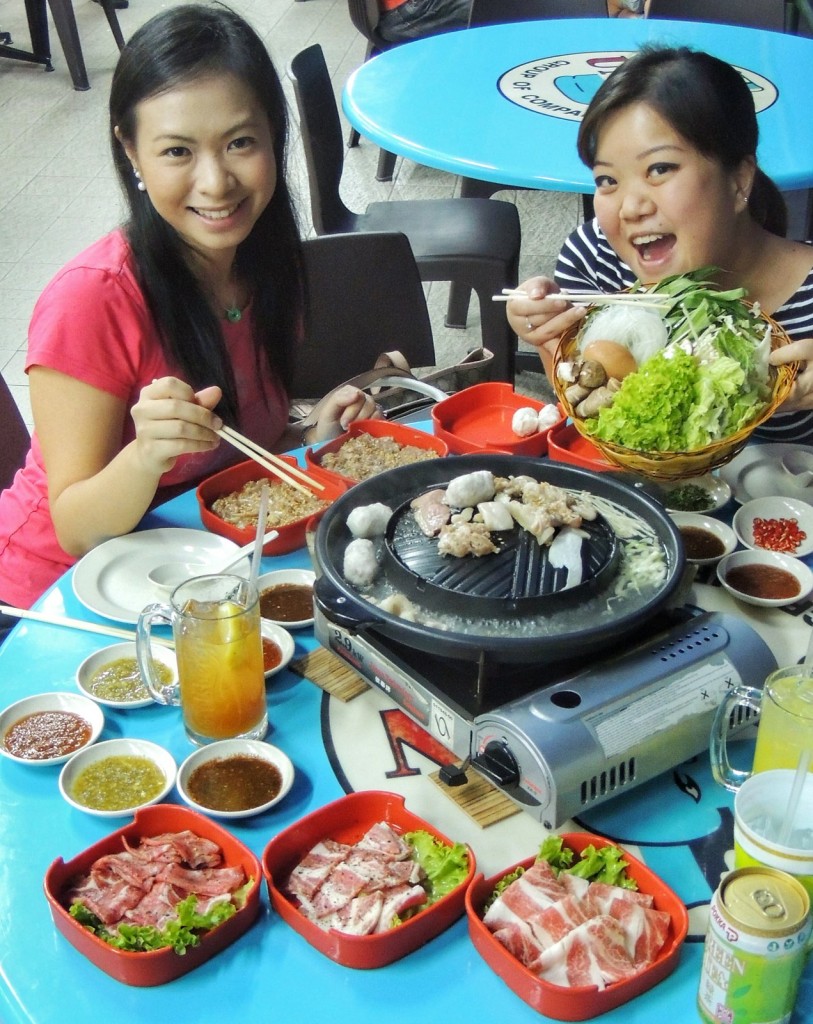 Cheap Ala-carte Dishes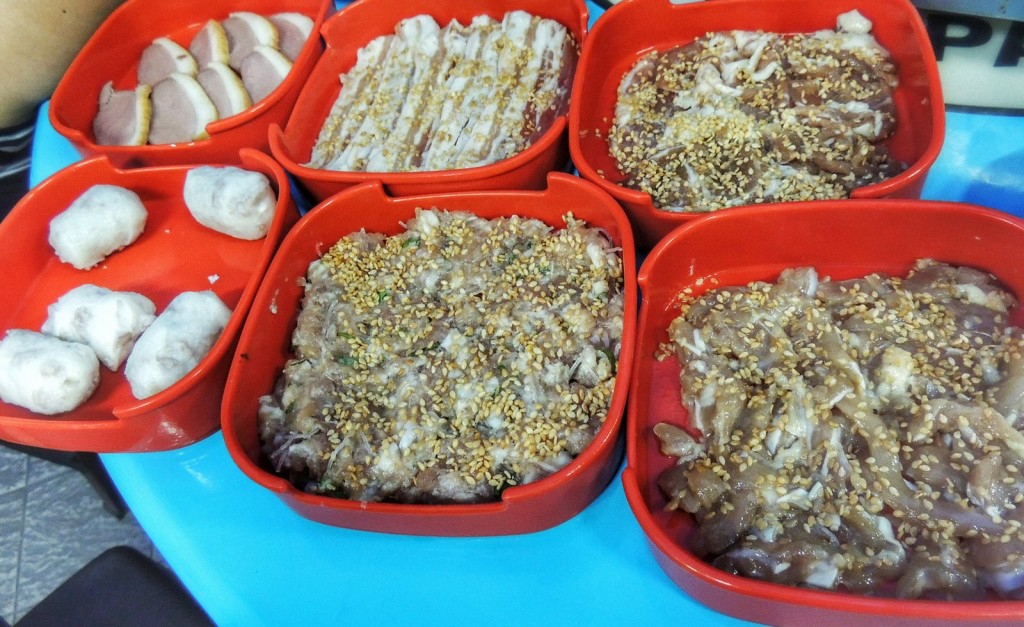 We are totally spoilt with good assortment of ala carte items. They will not hurt your pockets too! Most of them are well priced at $1.90 per dish. Is that cheap enough?
Some interesting dishes are Yam Fish Balls and Pork Balls from Thailand! Both go along with good tangy bites.
Khun's Premium Meat Delights
You will never find premium cuts at any other Mookata outlet.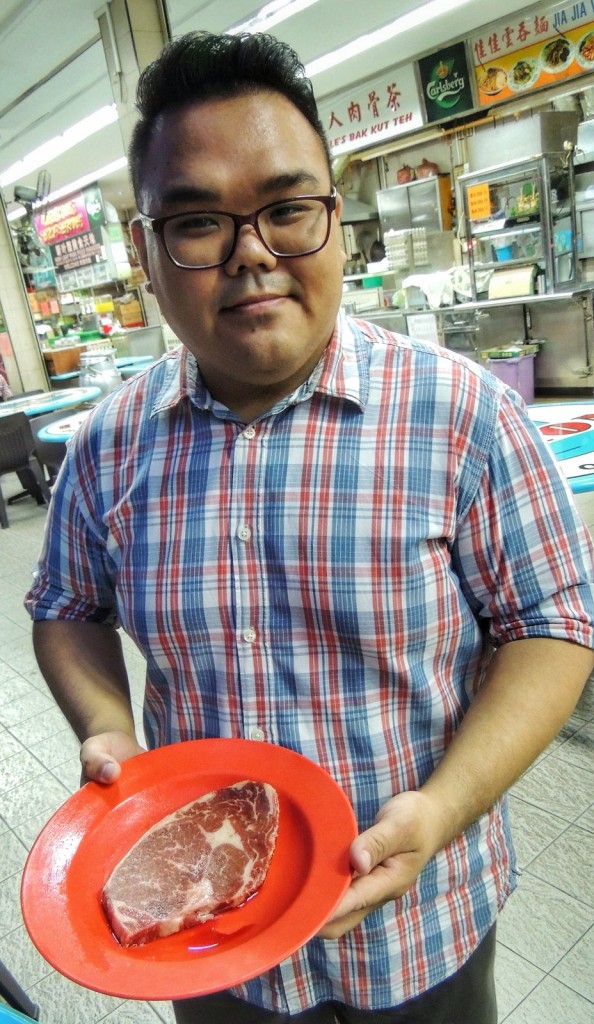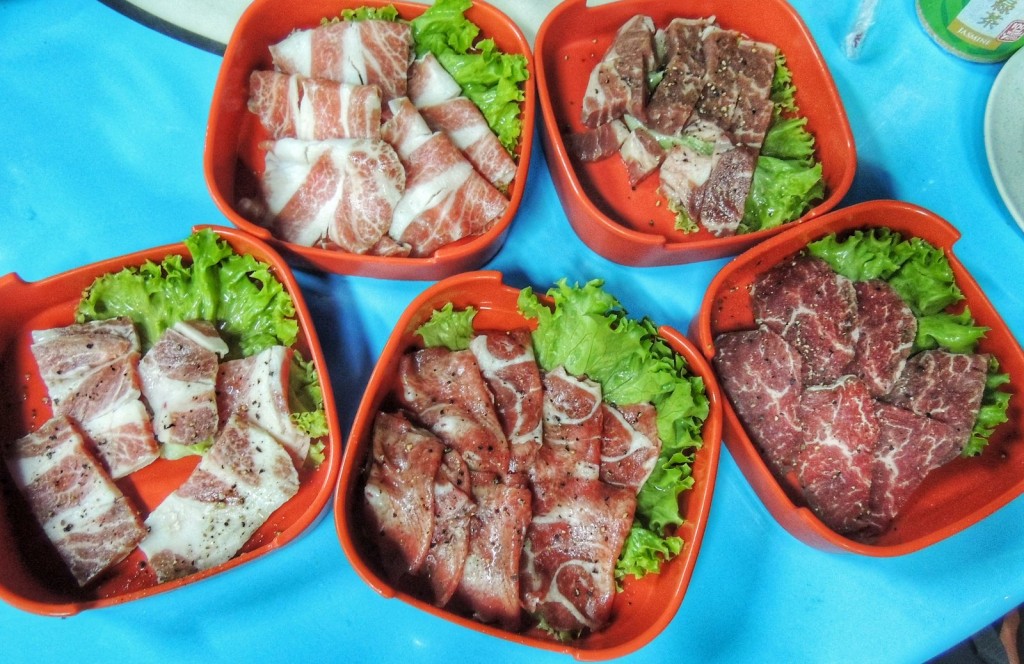 Owner of Khun Mookata, Greg believes that he is able to scale the dining over a Mookata meal to higher level. Consumers will get to enjoy these premium cuts at affordable prices – Spanish Iberico from $8.90, Japanese Wagyu from $9.90, USDA Prome Grade Angus Beef Ribeye Steak $11.90 per 100 as promotional item.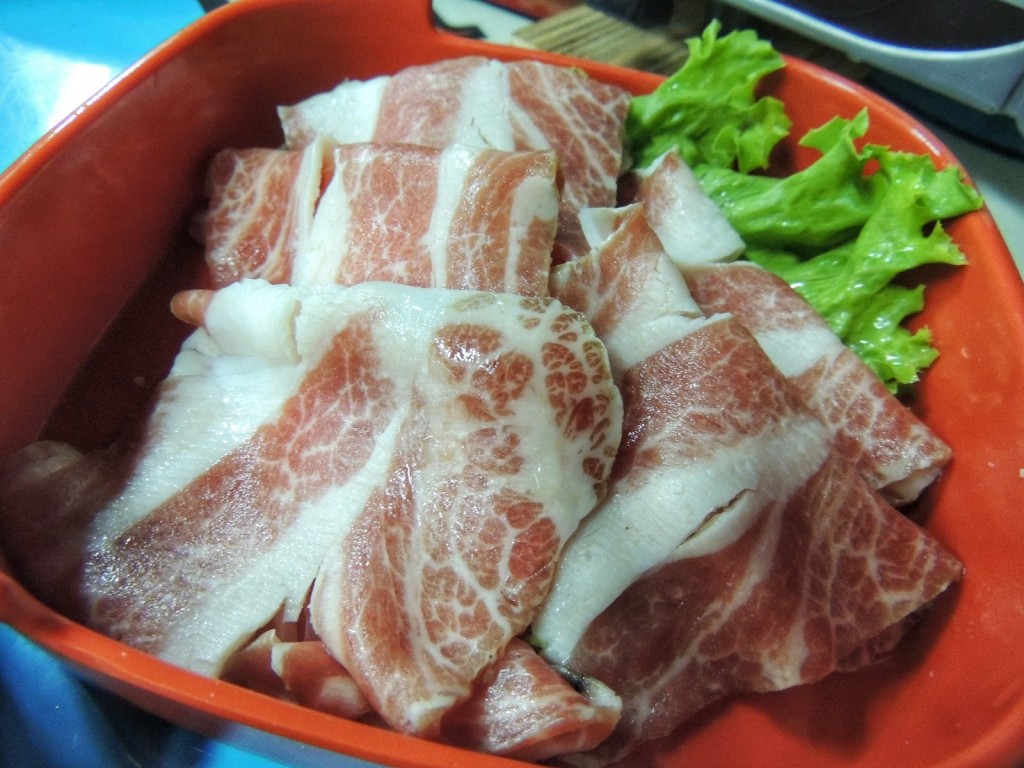 Marinated Minced Pork. This is certainly our favorite! It tastes like the filling of local delights called nonya. However, Marinated Minced Pork is flavorful with its marinate and sesame seeds!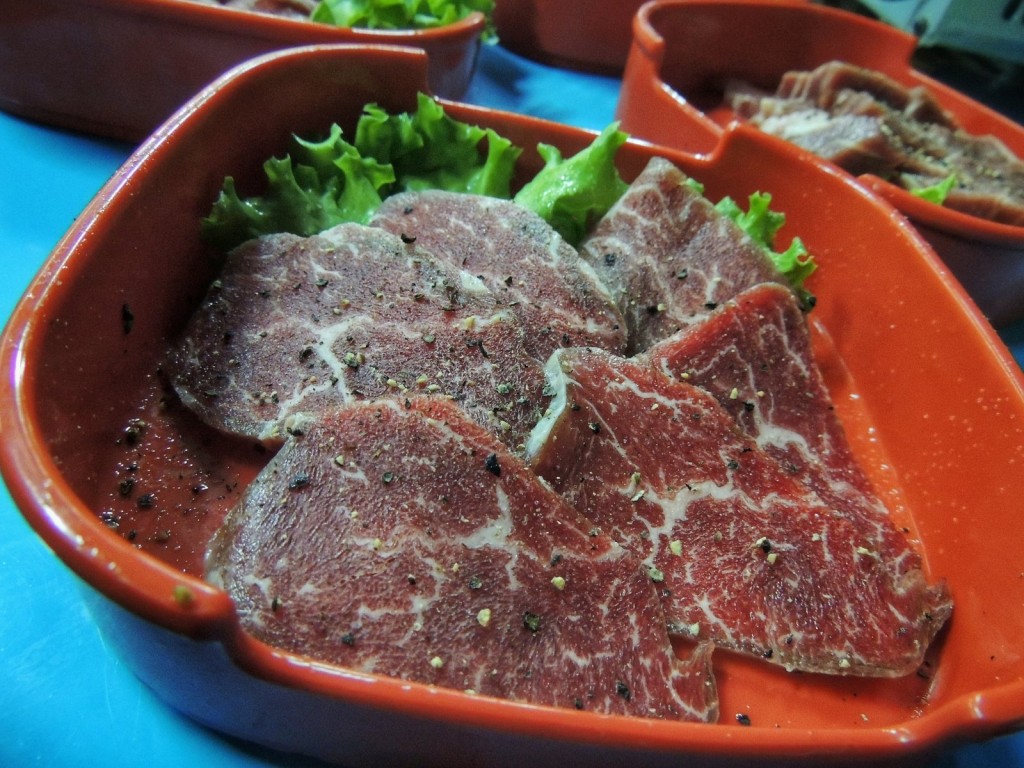 Hokkaido Snow Beef. We are totally pampered with the top grade of Hokkaido Snow Beef. With a good level of marbling, we are told that there will only be one cow sent to Singapore each month. Therefore, Hokkaido Snow Beef is not commonly seen in restaurants here.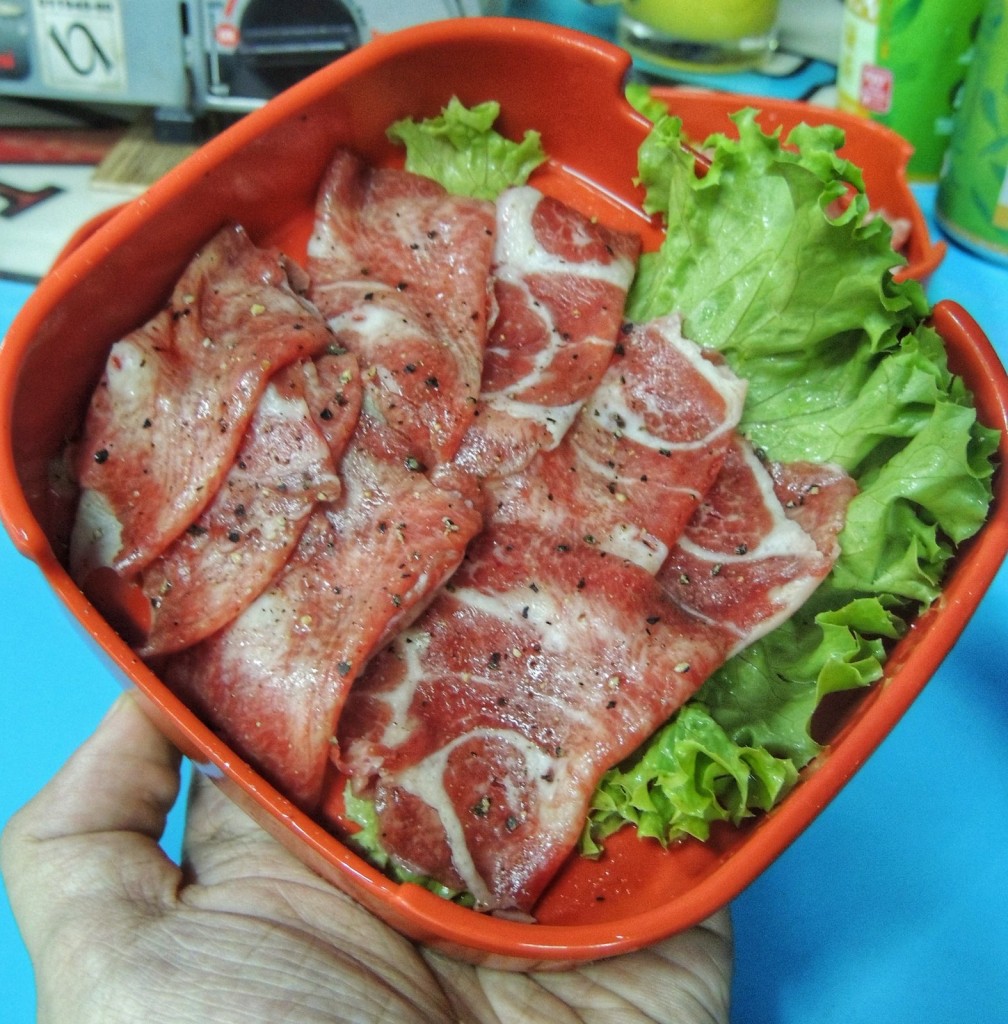 Australian Grass-fed Cow Tongue. They come in good thin slices that are so easy to eat! The marinate used is also very awesome.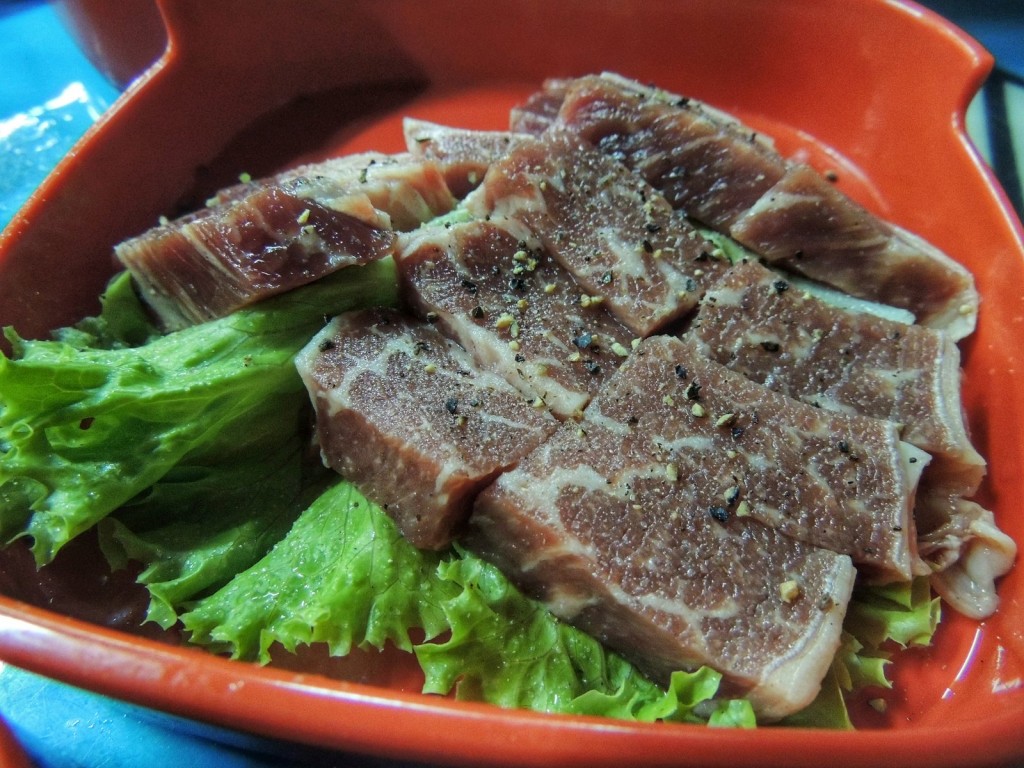 Pork Based Soup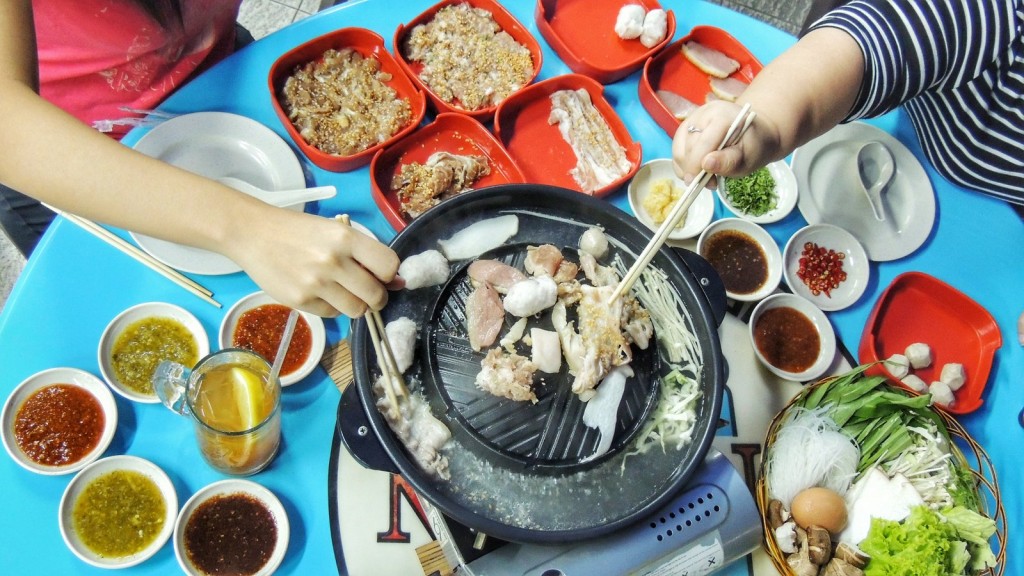 Most of us may find it oily to drink the soup from the Mookata's pot after grilling. The specially made pork based soup is really light to drink! Some natural seasonings like soy sauce and oyster sauce are used. These are totally healthy for us.
Special Sauces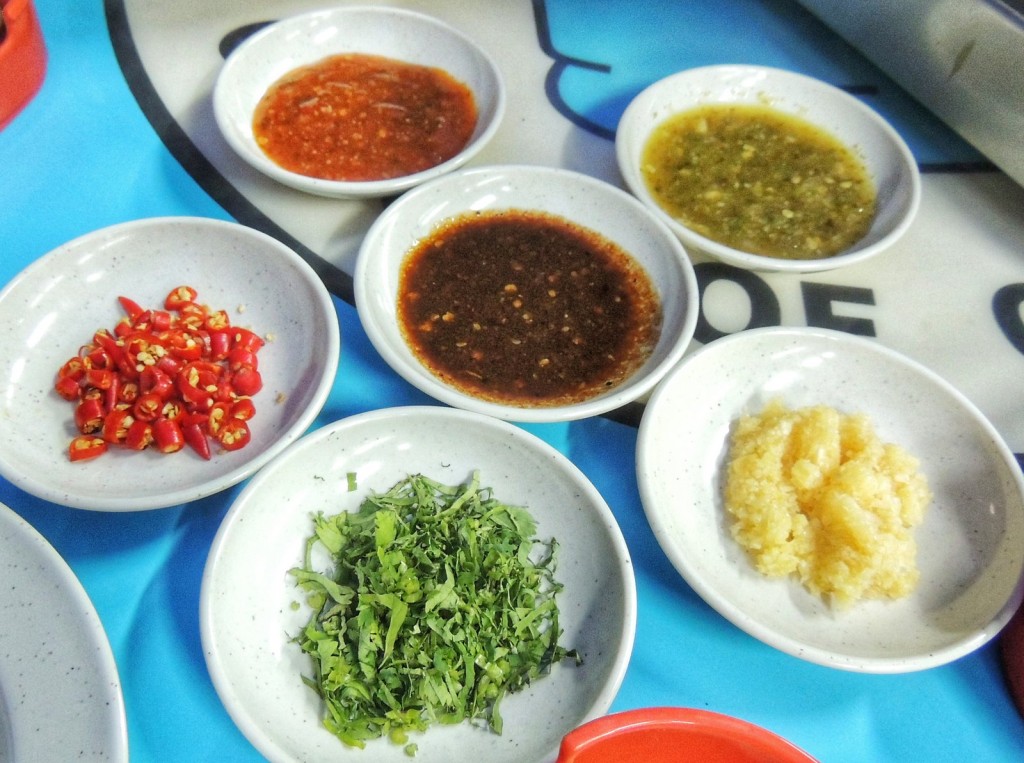 Khun Mookata has super good Thai Suki Sauce! This is well made with lime, sesame and coriander.
The second top popular sauce will be their Spicy Sesame Sauce. This is accompanied with Japan's food influence and you can choose to add more additional interesting condiments together!
A good mookata dinner will never go wrong with a good range of quality meats, beer and a group of wonderful friends.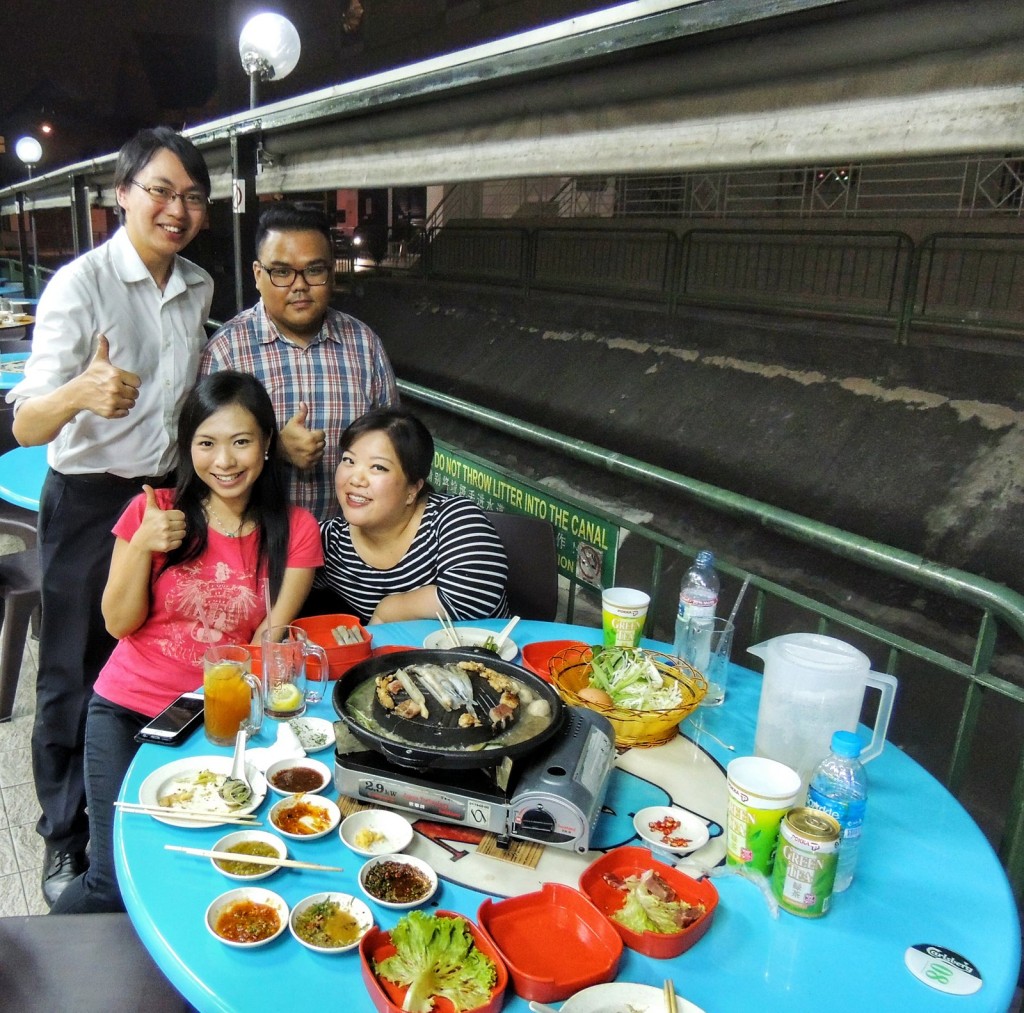 At Khun Mookata, we are able to enjoy great and interesting food items at very good prices! Try it next time when you are at the east of the little red dot!
KHUN MOOKATA
727 East Coast Road, S459073
OPENING HOURS
Daily 530pm to 1100pm
[Article and photography are
:

 
Co contributor and Ex founder,  Tay Yong Chuen]