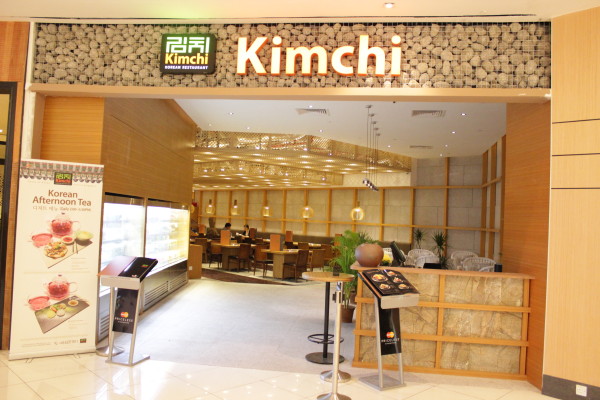 You will be highly swooned over by the handsome restaurateur Haden Hee, running Kimchi Korean Restaurant as one of his F&B ventures. Opened at Suntec City, Kimchi while being korean, is locally set up, branded, operated by Haden.
The Executive Chef Choi Minchul helmed great teams in Ritz Carlton (South Korea, Naples USA) and Marina Bay Sands. His culinary forte brings about familiar Korean flavors altogether from his hometown of Andong, whilst tailoring the menu with a local twist.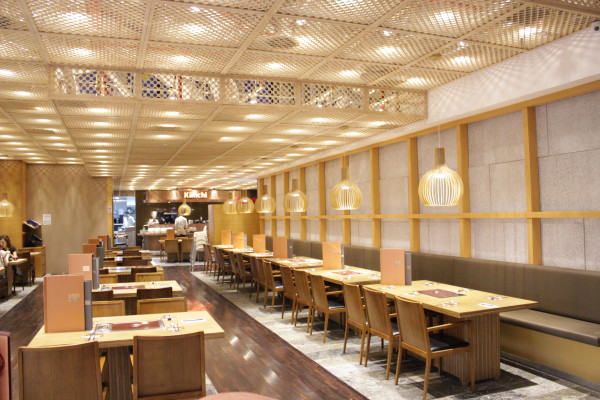 Adopting a posh and contemporary setting, Kimchi is designed with granite walls and charming chandeliers. The furniture are crafted & picked from South Korea. Bigger dining groups can opt for more privacy in the private dining rooms.
Our korean dinner brought us along with a great learning adventure to know more about korean food, culture and history.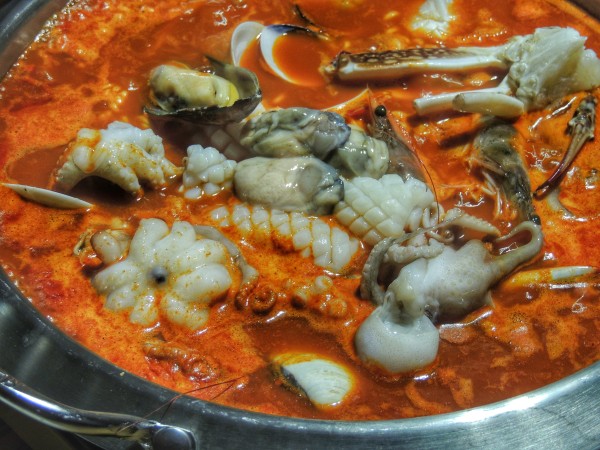 Korean Dduk Bokgi Stews. They have a huge variation of 6 stews, each uses similar bases with special ingredients added. We were served with Nakji Seafood Dduk Bokgi (serves 2-4 people). This combined Budae jjigae and Dduk Bokgi all in one.
Budae Jjigae is also commonly known as 'army stew'. It tells a story about that American soldiers left surplus food at army bases. Interestingly, the Koreans used them to make big meals that can be shared amongst many people, by adding their traditional ingredients.
The dish was refreshing, with bursting flavors. The soup base became thicker as it stewed, ending it with a savory note.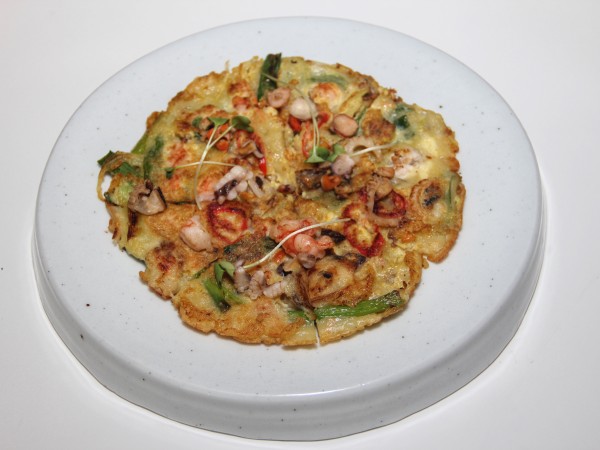 Haemul Pajeon (seafood pancake with spring onion) was a great combination of chopped seafood, baby leeks and other vegetables. Perfectly great for gluttonous people who would love to try a bit of everything!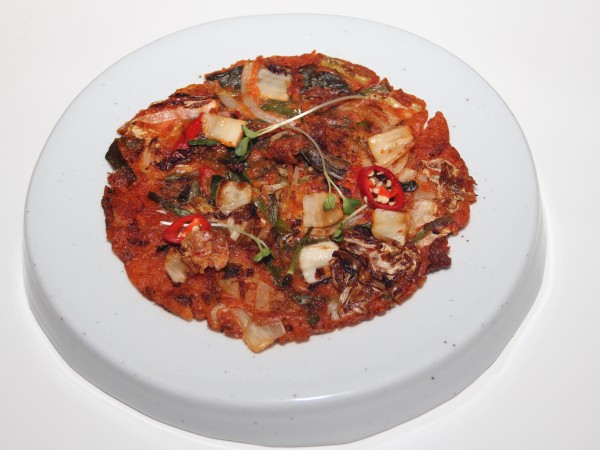 Kimchi Jeon (Kimchi buchimga) is made with sliced kimchi, flour batter and sometimes other vegetables. It was a generously loaded with kimchi. So perfect.
Jap Chae (glass noodles, $6.90), it flavorful stir fried with vegetables and soy sauce.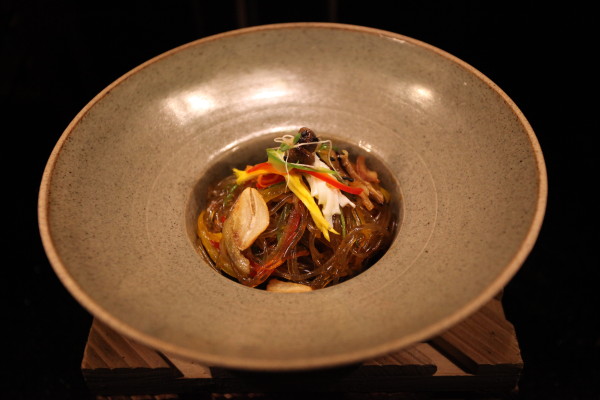 Kalbigui. Why will they launch Kalbigui? Doing away with the typically Korean BBQ dining environment, Kimchi's sizzling bbq dish hails directly from their kitchen! Without any surprise, the meat was tender with overloading authentic korean tastes.
Injeolmi Toast. We wrapped up our Korean feast with dessert. It served as a bread with traditional glutinous rice cakes, maple syrup, condensed milk and others. Totally indulging.
It hits high on our favorite Korean restaurants list because the food is simply authentic and delicious. Without tainting you with Korean BBQ smell, you get value-for-money Korean food without hurting your pockets.
Kimchi Korean Restaurant
3 Temasek Boulevard, Suntec City Mall, #02-387 038987