Born out of frustration with the lack of organic-based clean eating spots in the Singapore CBD, Kitchen by Food Rebel is a bistro that provides 'real food', containing quality ingredients, no hidden sugar, preservatives or chemicals. This includes hormone-free meat, sustainable, locally sourced products.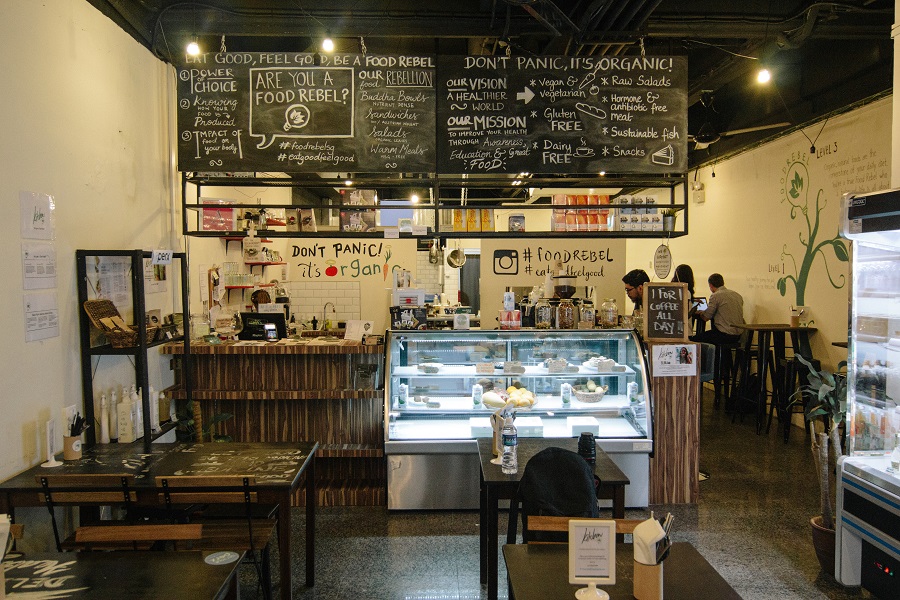 Housed in one unit of the old shophouses in Stanley Street, diners can expect to find an exciting blend of Western and Asian cuisine. This bistro serves a healthy dose of delicious dishes!
Kitchen by Food Rebel's impressive eco-green and earthy tones are what greeted us the moment we stepped into the restaurant.
Simply Good and Healthy Food Choices
What was impressive for us is that the pricing for foods at Kitchen by Food Rebel can be considered modest for such a organic eating environment.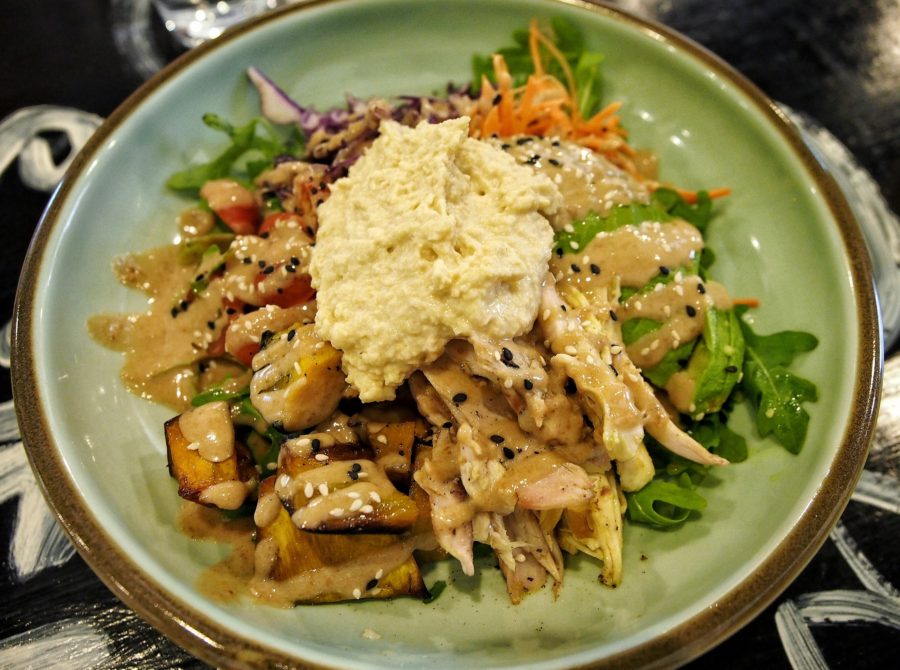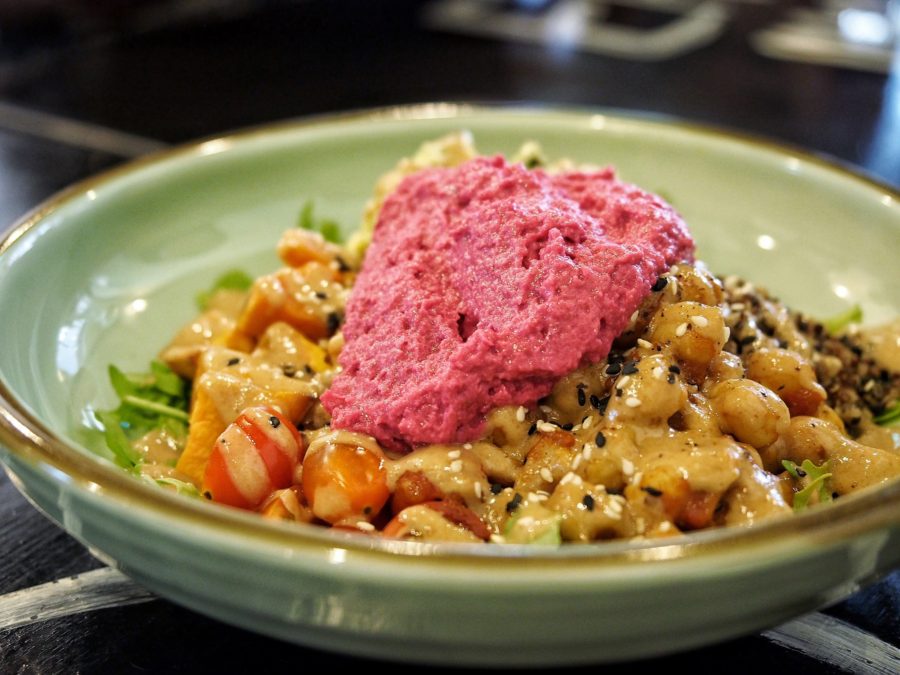 Take this Chicken Protein Buddha Bowl ($19) for instance, it has the right amount of hormone-free chicken and hummus that are laced with Tahini dressing. You can choose the Vegan Sweet Potato and Chickpea Buddha Bowl alternatively.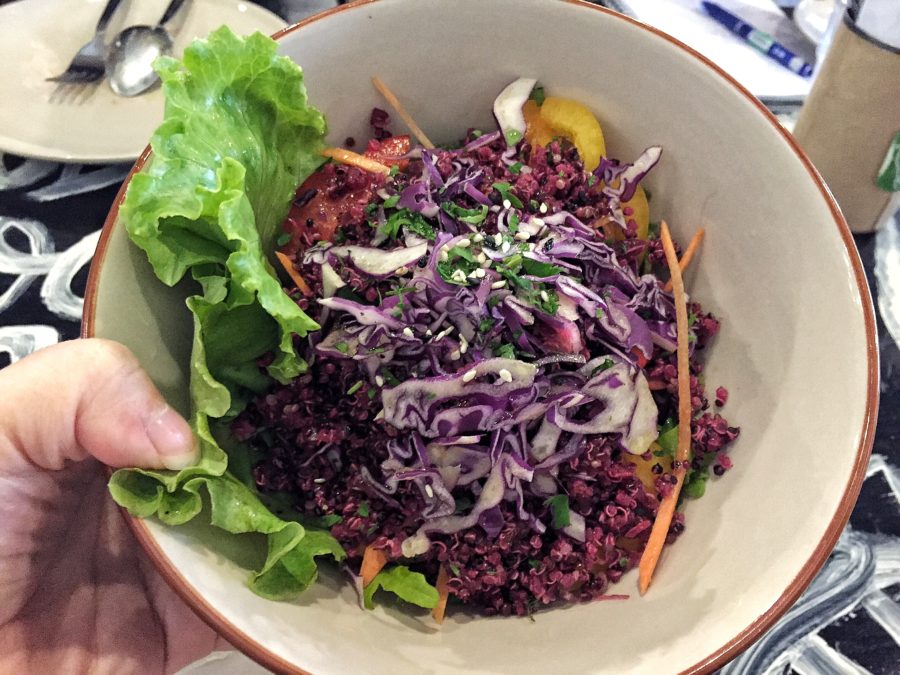 Take this Baked Pumpkin Rebel Salad as example, you get a healthy load of organic leaves, pumpkin seeds and beetroot, creating a very filling salad bowl by itself. And all these for $16.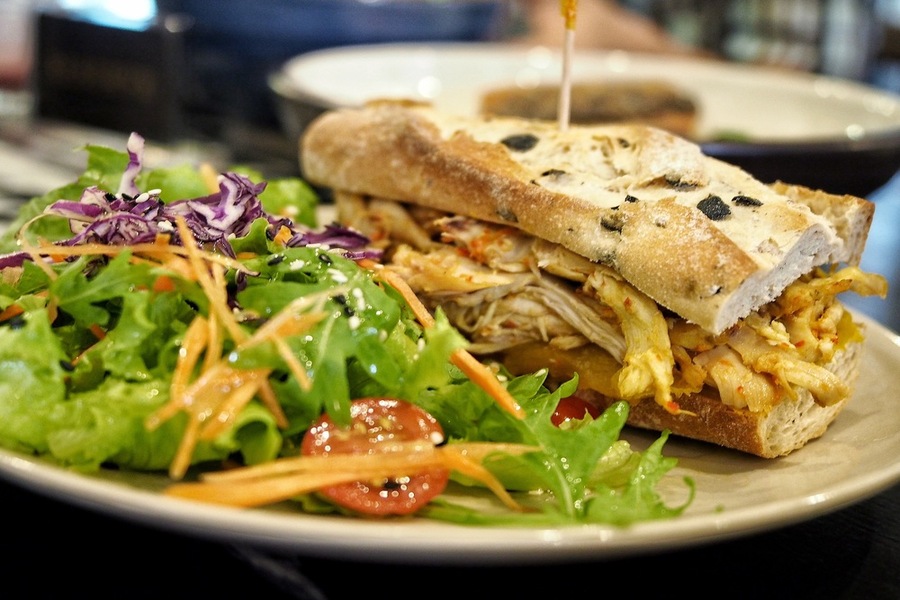 This Chilli Padi Chicken Rebel Sandwich ($17) is the ultimate item from the menu. The baked chicken with homemade chill padi paste just elevate the flavours, adding a nice tanginess to the dish.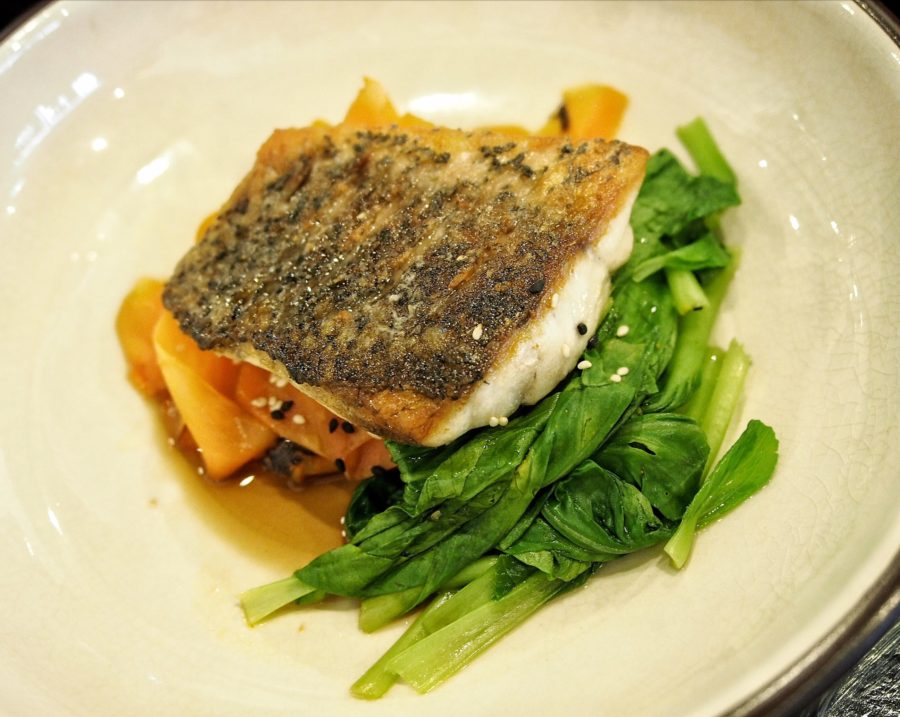 Sustainable Barramundi with Asia Sesame Greens ($21) is a must-try if you visit the outlet. The flesh is soft and tasty. The Rebel Kitchen Burger ($21) is not the best satiating dish though it comes in a huge serving.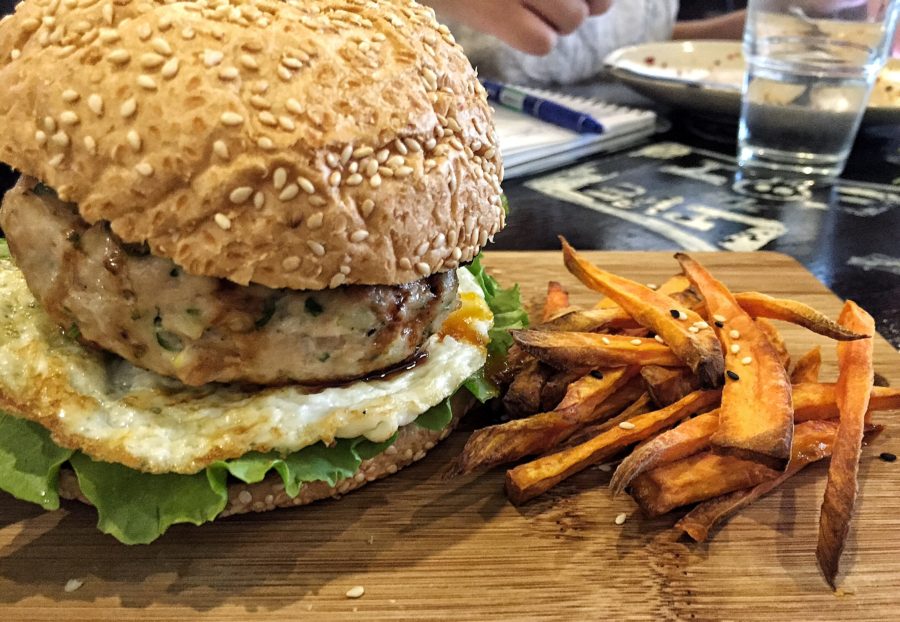 Verdict
Kitchen by Food Rebel serves as an alternative healthier and clean eating choice within the CBD district. Tired of calorie-loading meals? Perhaps, it is time for you to try Kitchen by Food Rebel!
Review Rating: 7.5/10
28 Stanley St, Singapore 068737
Tel: 6224 7088
Opening Hours: 8am – 6pm, closed on Sat and Sun
Facebook: https://www.facebook.com/kitchenbyfoodrebel/?fref=ts
Nearest Stations: Tanjong Pagar, Telok Ayer Street