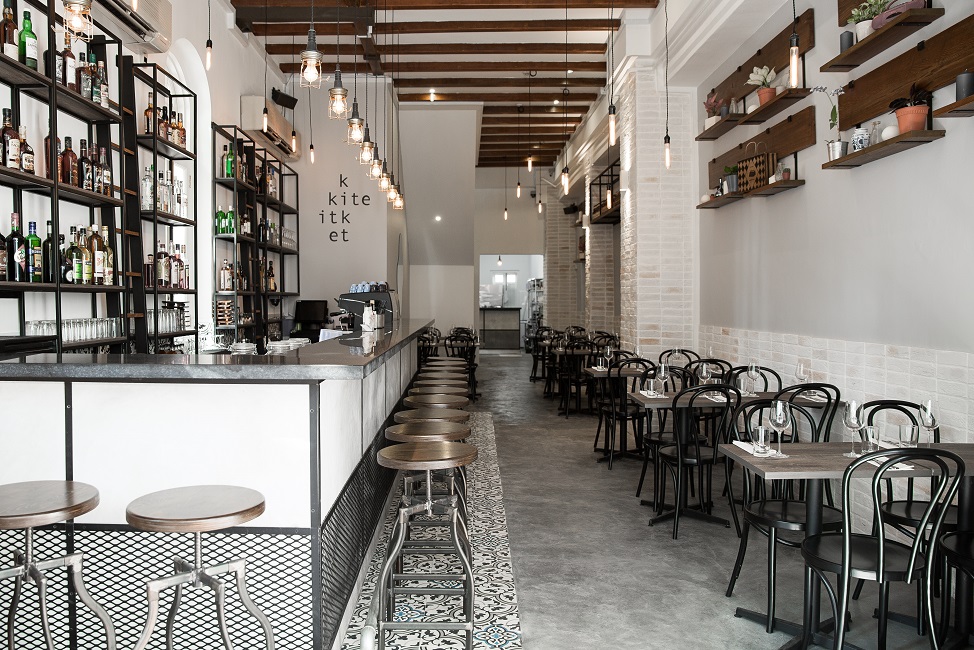 With so many small plates restaurants popping up, I wasn't really impressed with all tapas restaurants in Singapore. Having creative renditions of local fusion small plates fare,  Kite at Craig Road scored well.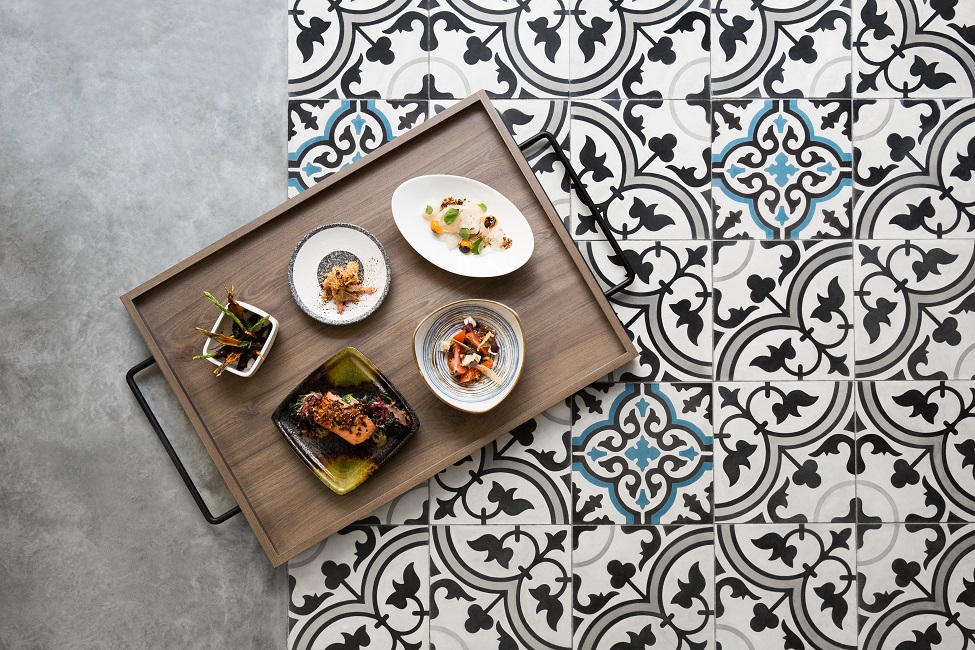 Situating itself opposite small plates restaurants like Binomio, El Tardeo, it boasts with stylish yet industrialized interiors, a sparkling marble bar counter and heritage-inspired tiles.
Part I: Reviewing Kite's Gastronomic Small Plates
Conceptualized by Samuel Sim of the Horse's Mouth fame, the good quality cocktails mean business here. Soap Opera ($21) was sleek with right hitting textures, it was tasty.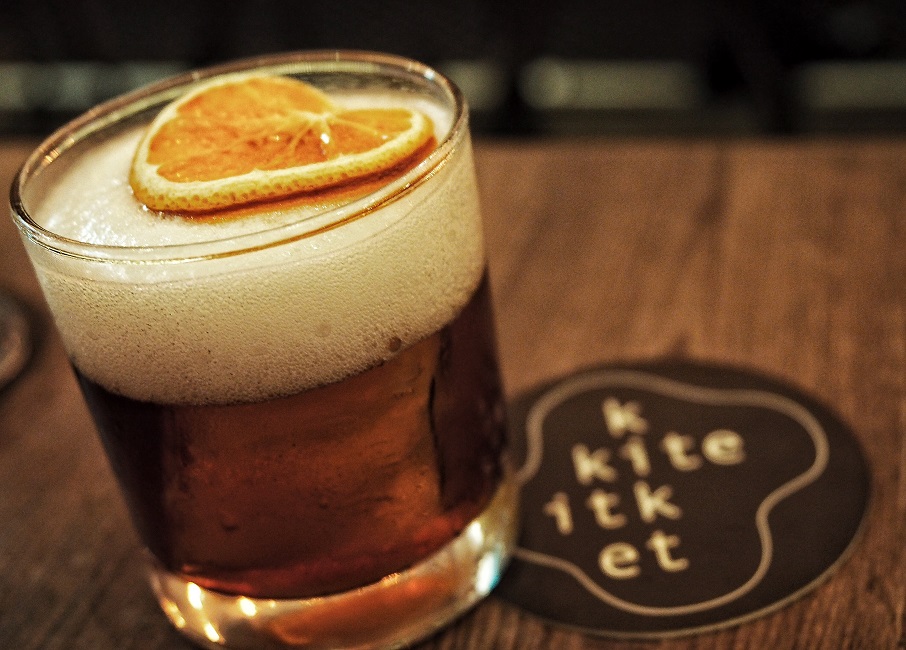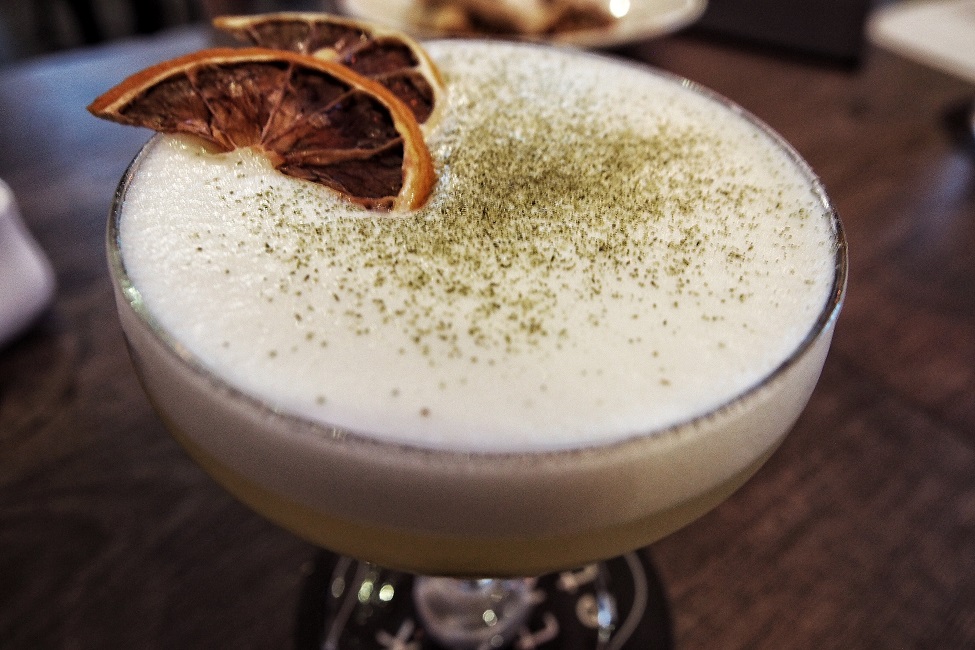 Nonetheless, ladies can choose the locally-inspired Who Move My Kueh ($18) smooth concoction. Totally refreshing.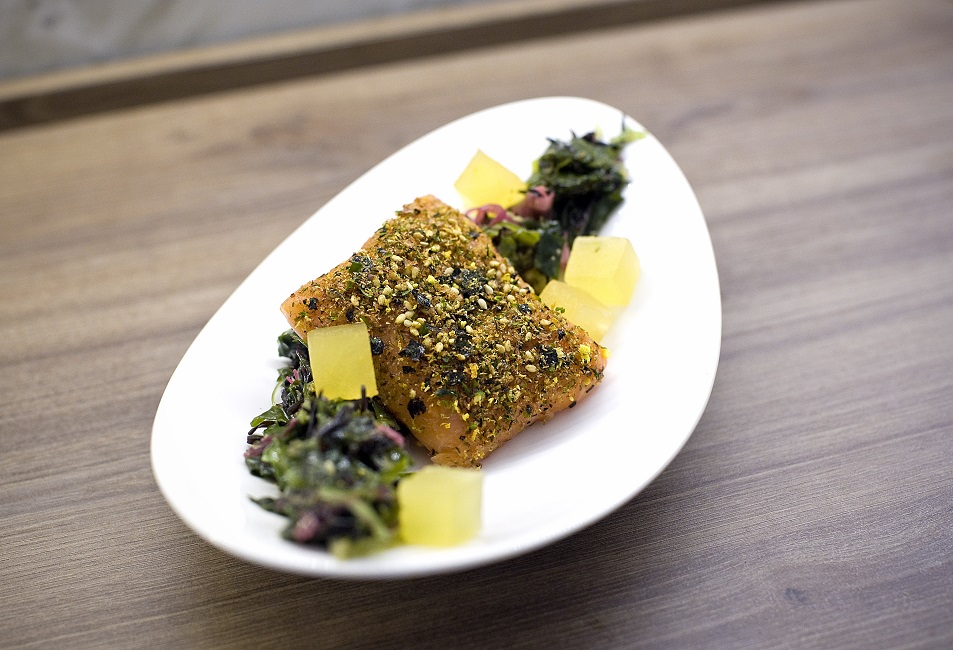 I was hit by an aromatic whiff by every prepared dish. Like Salmon Trout ($15), the 42-deg salmon is sous vide prepared, keeping the natural flavors and freshness to perfection. The accompanying side of seasoned seaweed was sweet and crunchy.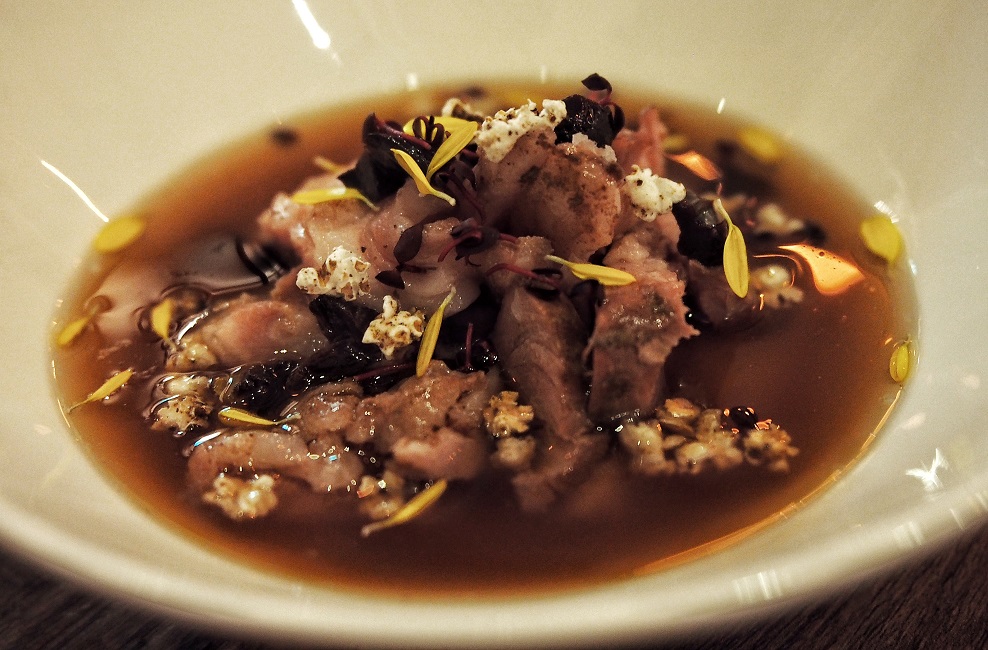 By this dish, I was dying to meet Chef Dannel Krishnan. Having the Mangalica Pork Collar ($18), the broth was carefully poured onto the pork. The fragrance of herbs secretly blown me away, with an impressive wow factor coming from the broth. Very amazing.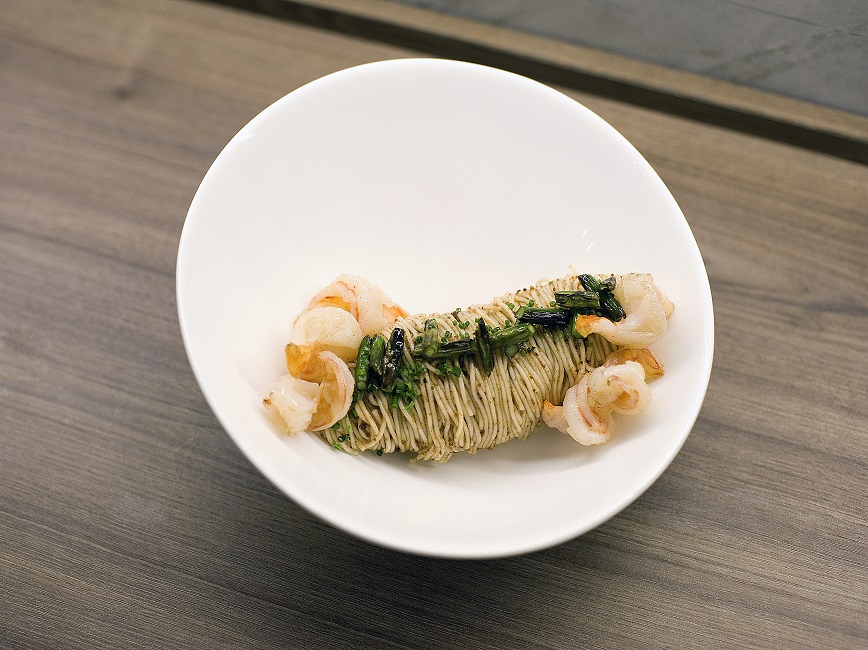 Next, the Somen ($12) was dressed with lap cheong oil and prawns. The lap cheong oil was not intimidating, everything in this dish was kept light and easy to eat.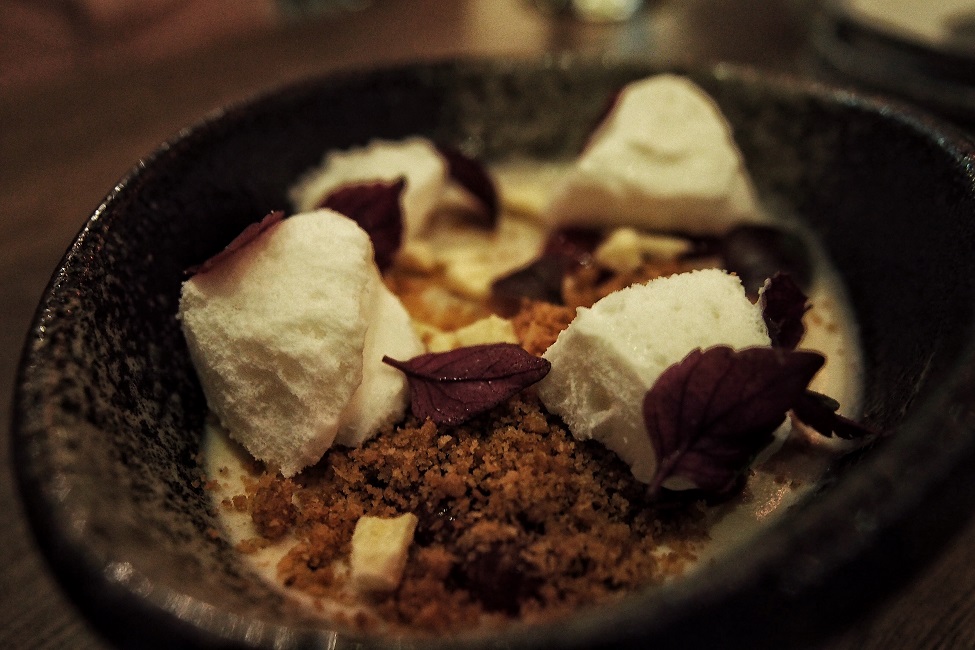 Comparing the prices, the dishes are delivered with a great value. What's more, Kite resonates with a good list of sweets. Try their Panna Cotta ($10), it is creatively done with special ingredient like pink peppercorn.
Part II: Conversation With Kite's Founder, Quek Sue-Shan
While we were completely stuffed by all gastronomic dishes at Kite, we were even more inspired to learn how Kite differs itself from many other small plate restaurants. We had a quick conversation with their founder, Quek Sue-Shan, sharing with us more about Kite over an insightful session.
1. Tell us about your new restaurant, Kite. What makes it different from the other small plates restaurants in Singapore today?
Kite is our first full service cocktail bar and restaurant since SPRMRKT opened in 2012. I didn't open a tapas/small plates joint just because it was trending but because I noticed people in more casual and asian settings, generally enjoyed a variety of food and for sharing especially over a few drinks.
What makes us different is our Head Chef Dannel Krishnan and the type of cuisine we serve, which he calls Progressive. Dannel enjoys pushing boundaries by combining ingredients sourced locally, regionally and worldwide in unexpected ways.
Take these 2 examples: Our Somen with Lap Cheong oil is a hot favourite. The fragrant oil of lap cheongs is extracted and simply coats al dente somen, but who would have thought of combining the 2?
Another great example is the Mangalica Pork Collar which is a chel Dannel's rendition of our local bak ku teh complete with a lovely you tiao veloute – instead of using traditional bread to make a classic veloute or bread sauce, he uses actual you tiaos. You can tell he takes pride in balancing perfection with complexity in each and every dish served.
2. With new restaurants opening almost every day, the F&B market in Singapore is highly saturated. How do you stay on top?
Stay engaged with your team and your customers and constantly look out for new trends in food, fashion, art and design.

3. With the cocktail scene boom in Singapore, do you see more experienced and demanding guests at Kite?
I do see more experienced bar managers and bartenders who can handle demanding and well-travelled guests, not just at kite.
4. Where do you draw your ideas and inspirations from setting up SPRMRKT and Kite?
Sometimes from a place I've travelled to other times by chatting with people or simply reading. Magazines are still a great source of inspiration.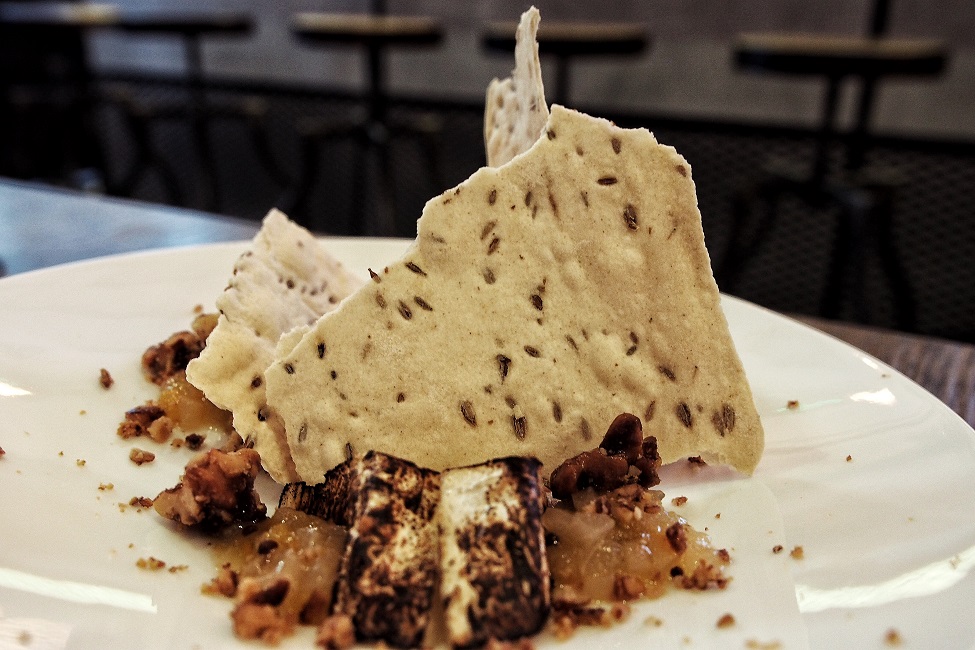 5. How do you keep your guests happy?
It is about creating the personal dining experience for them, besides having great quality food.
6. What will be your advice for young people who will love to venture into the entrepreneurial journey of F&B?
Be prepared to work any time of the day, at any time of the week and watch those monthly expenses!
Verdict
With a very honest opinion, Chef Dannal Krishnan will probably be the third chef whom I love the food a lot. First was Chef Stephan Zoisl owning Chef's Table at Tras Street, second would be Chef Matthew from Rabbit Stash.
Chef Dannal's creative yet locally inspired small plates do not just win over good tastes, he has definitely put a string of good thoughts and details into every dish. He is young, yet very talented.
On my final note, Kite's dining experience gives a carefree, happy one that sits well with me. Keep up the great work, Kite Team!
Review rating: 9/10
53 Craig Rd #01-01, S 089691
Tel: +65 97297988
Hours: Tue-Sun noon – 2:30pm, 6pm-1am
Nearest MRT: Tanjong Pagar Station