Curious to find out about how Paris-based Lierac offers indispensable skincare solutions, AsiaStyle.Asia team tested and tried the newest products.
Why you should try Lierac Paris
Founded in 1975 by a cosmetic physician, the first product produced was made exclusively from plant extracts and was an instant sensation. LIERAC quickly became the No. 1 French dermo-cosmetic brand (dermatology based cosmetic) specialized in the correction of skin aging but also of skin disorders left untreated.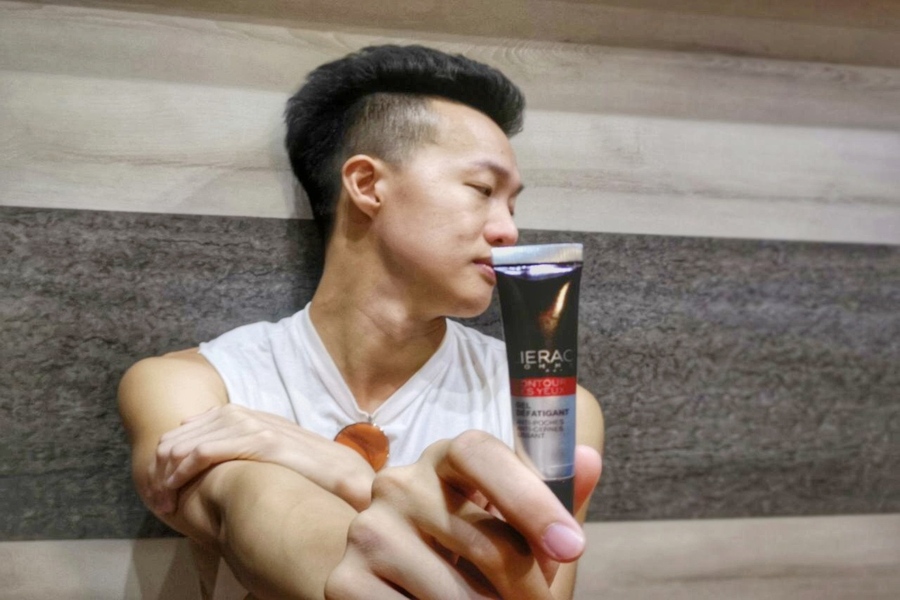 Lierac Men Range
It ticks off all the boxes to earn its place in the men's daily regimen. From hydration to eye contouring products, each product is light to use, easy to apply while leaving no residue. Like Lierac Men Eye Contour Fatigue Gel Anti-Puffiness ($45.70), it absorbs really fast and you can feel a lift in the eyes once you apply it. It feels like a perk me up for the eyes, especially when you're feeling tired.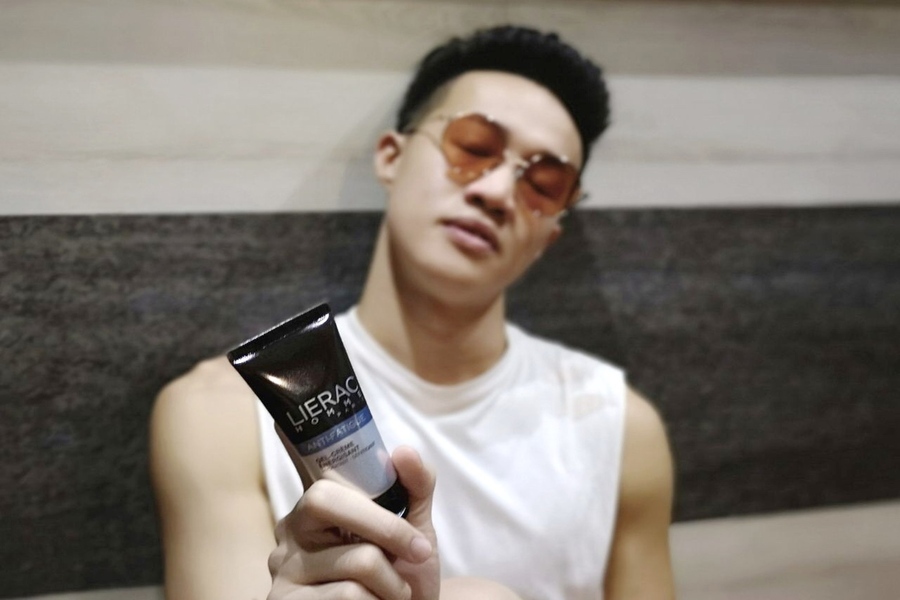 Lierac Men Anti-Fatigue Energizing Cream Gel ($43.32) is not too overpowering but smells very fresh. It's a good day moisturizer as you can feel it perking up your skin so well!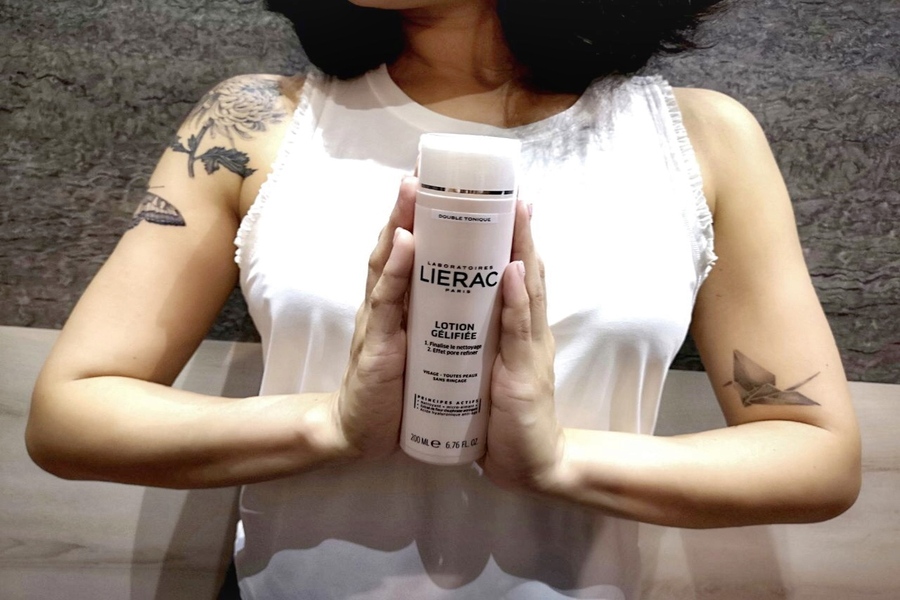 Lierac Women Range
From body contouring to facial skincare, Lierac Paris helps women to revitalize their youth by bringing instant refinement and illumination to the skin. It deeply nourishes and diminishes skin problems.
Like Lierac Double Tonique Lotion Gelifiee Double Toning Gel Lotion ($33.00), the texture of this lotion is both creamy, thick and oil-like, so one can apply it directly on her skin using your fingers using circular motions to help with absorption. It did not leave a sticky layer at all and it was so easy to apply the final layer of moisturizer after.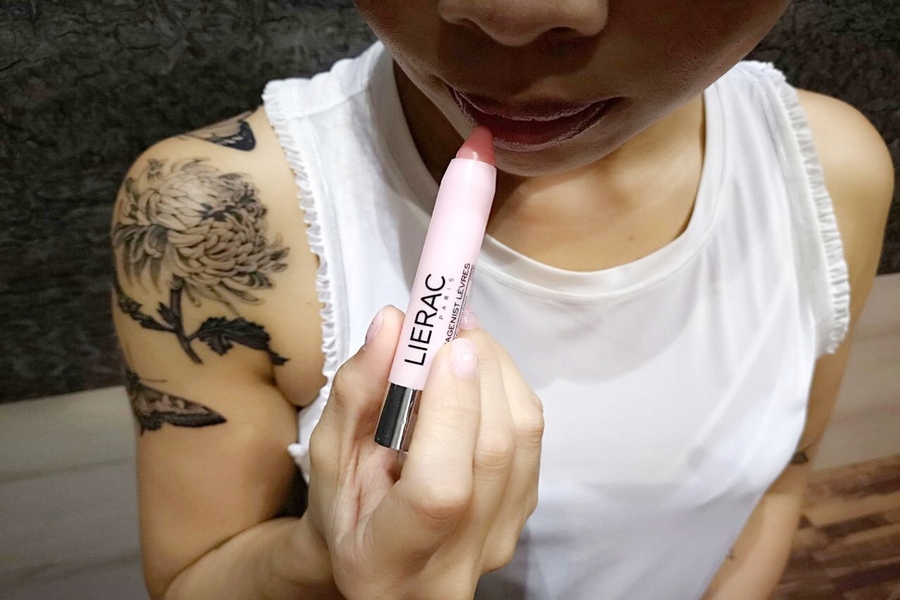 Lierac Hydragenist Lips Nutri-Moisturizing Balm Pink Gloss ($25.23) is less creamy and less sticky than any usual lip balm. It left a lovely pinkish tint on my lips! You will really like it.
Our overall Lierac Paris skincare experience is rated as of 7.5/10. Available at Beauty by Nature, ION Orchard, 2 Orchard Turn, #B3-49/50 Singapore 238801.
[GIVEAWAY]
1 male winner and 1 female winner will get to win over $100 worth of Lierac Paris skincare gift sets each!
Like both Lierac SG & AsiaStyleAsia Facebook Pages, and share the post!
Comment 'Liked and Shared' within post's comment

Answer the following question: What do you really like about Lierac Paris products? We will pick the best answers!
Contest will end on 15th July 2018, Sunday! 2 winners will be announced. Email your answer and details (name, contact number, email) to contact@asiastyle.asia!
* Note:
Male Gift Set includes Lierac Men Anti-Fatigue Energizing Cream Gel, Lierac Men 3-in-1 Shower Gel Refreshing Foam Gel, Lierac Men Eye Contour Fatigue Gel Anti-Puffiness, Lierac Homme Purifying Cleanser – Foam Facial Gel
Female Gift Set includes Lierac Double Cleansing Foaming Cream Combination Skin, Double Tonique Lotion Gelifiee Double Toning Gel Lotion,  Lierac Hydragenist Morning Moisturizing Mist, Lierac Hydragenist Lips Nutri-Moisturizing Balm Pink Gloss