<GIVEAWAYS – ENDING 2359HRS, 12TH MARCH 2015 THURSDAY>
Do 3 LITTLE STEPS to WIN these THREE lovely Kawaii Bento Books with her lovely signatures!
Like both Asia Style Asia and Little Miss Bento Facebook Pages
LIKE this post and SHARE. Comment into post with 'LIKED AND SHARED'
Answer "Which month of 2014 did Little Miss Bento launch her book?"
Send all winning answers with name and mobile contact details to asiastyleasia@gmail.com
[COLLECTIONS | Prizes will be arranged to be collected at Cityhall area.]
Cheers and Good Luck!!
Little Miss Bento (named Shirley Wong) is highly inspired by the Japanese culture of how much pride they take to make their meals.
Rather than depending on the limited choices of office lunch around her deserted office location, Little Miss Bento went on a little adventure to make her own bento-inspired lunches.
If one follow closely on her @littlemissbento Instagram, standing with 44K followers, you will certainly agree that meals can be superbly interesting and cute.
She always love to guide her fans with a little more depth information. In November 2014, she has fulfilled her wish to write and launch a cookbook. Titled Kawaii Bento, this book is an avenue that she can share and teach about bento making.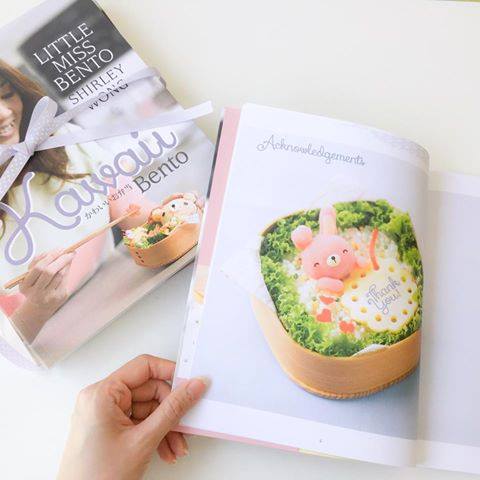 In fact, her cookbook is doing so well that the book is going for the second print run.
Let's take a little journey, learning the insights of Singapore's top Bento Artist.
#01 Inspiration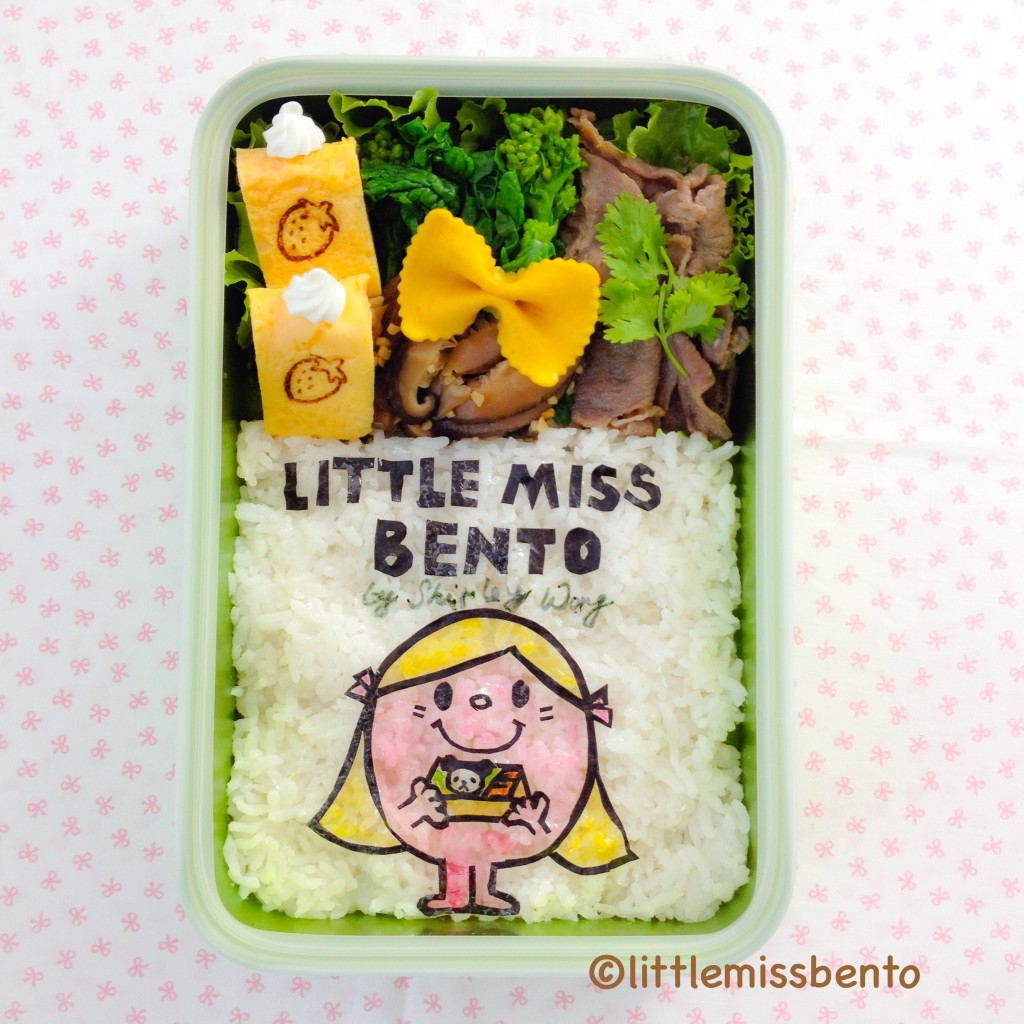 Little Miss Bento designs her daily bentos with little things that inspire her on the day-to-day basis, including festivals, famous characters and popular culture. She quips, "One day, I woke up to a really warm day. I went along with that feeling and made the ice-cream themed bento!"
Sometimes, bentos are highly inspired by current affairs too. She had a bento design that was themed after Kate Middleton and her family.
#02 A Plan
Interestingly, she will usually do basic sketches of how she would like to create the next new bento. A sketch will be like a plan, one that allows her to execute the inspired idea thereafter. "Having a design in mind allows me to plan ahead, to do the necessary pre-preparations and therefore cutting down precious time in making the bento" Shirley added, on how she manages to complete her bento creations every morning.
#03 Bento is Art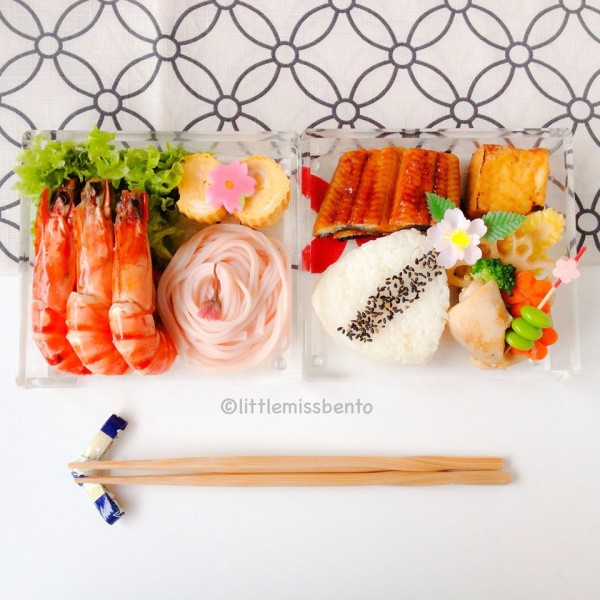 Food is like an Art. She loves to eat like a Japanese. A bento is not just out of a bento box to Little Miss Bento. She loves them on plates too. Besides Japanese rice, what are the other possible staples for bento?
Shirley shares that it is important to prepare meals that one enjoys, " this could be rice or bread or even noodles. Choose your favourite staple and design your bento accordingly. Using colorful vegetables also adds great natural colors too!"
#04 Bentos For Babies
Lovely mommies have been following closely on her daily creations. Here are some tips from Little Miss Bento in preparing cute bentos for young children. While looking out for basic food safety, it is important that the foods contain wholesome food dietary benefits, allergic-free, digestion-friendly elements.
#05 Passion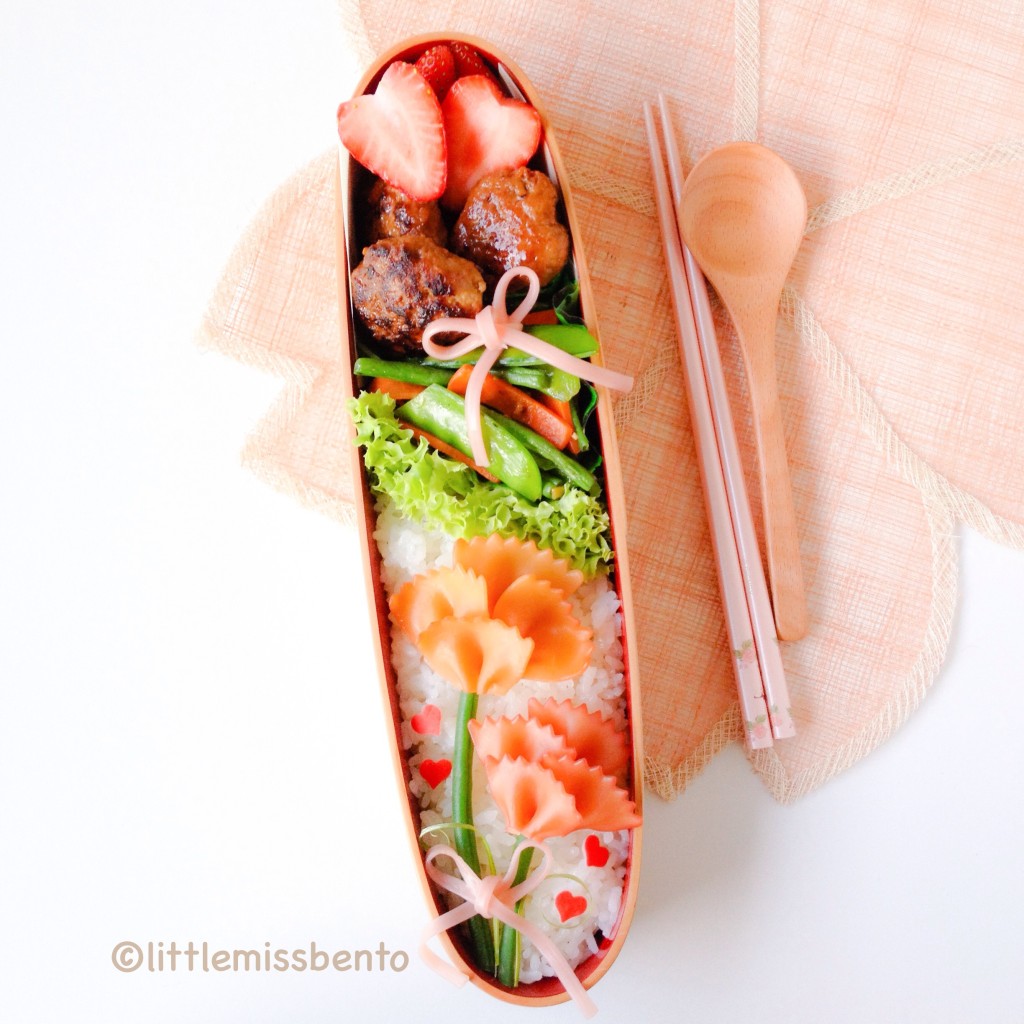 Going strong after some 4 years of blogging and bento making, Little Miss Bento has even taken 1-year course to become a certified Sushi Artist since 2013! She loves the great satisfaction of educating others on cooking and making creative lunches. Nevertheless, it is about fulfilling someone's tummy with great food.
So, meals can be wonderful creations when one makes it fun!
Little Miss Bento conducts great Bento-Making classes for both individuals and corporate workshops too!
A snapshot on Little Miss Bento:
"Shirley Wong
Popular food blogger and award-winning bento artist Shirley Wong, aka, Little Miss Bento, is well-known for her adorable Japanese bento creations and unique sushi art rolls on her blog and social media channels. She also published the much anticipated cookbook – KAWAII BENTO ($32 excluding GST, available at all major bookstores) with step-by-step instructions on how to put together attractive lunchboxes."
Follow her website at http://littlemissbento.com or her Instagram at http://instagram.com/littlemissbento