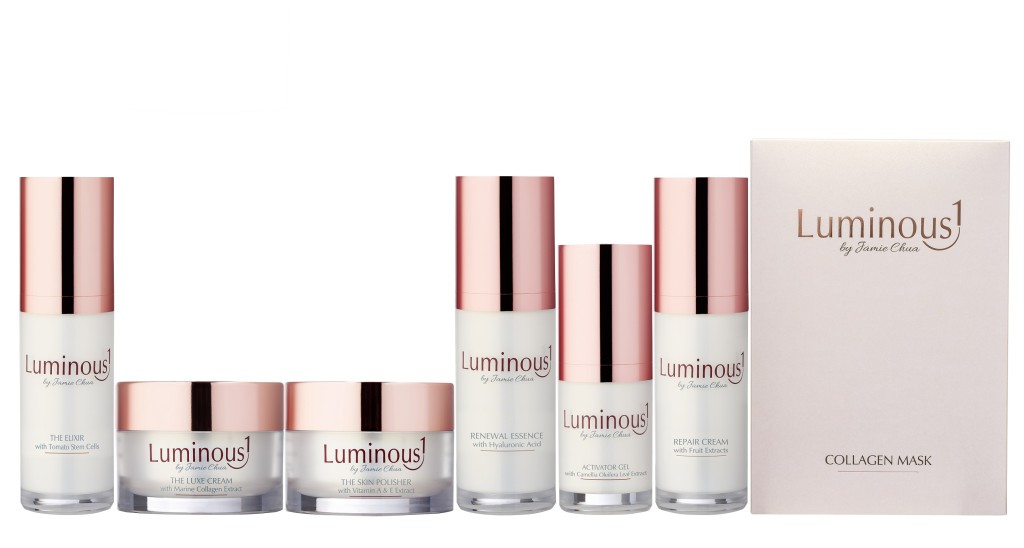 Luminous1 by Jamie Chua is founded on a belief that every woman deserves to love their complexion, feel confident in their everyday skin and achieve the most radiant results that transforms and boosts appearance through cell renewal and vitality promotion.
AsiaStyleAsia team ensembles this wonderful beauty adventure with Luminous1. We learn along with Jamie Chua and Sharon Tang about their entrepreneurial and passionate journey.
1. To start with the interview, what have you been busy with, besides getting to see featured updates about Luminous1?
We are certainly exploring more business options. Currently, we are focusing for new product ideas towards Luminous1.
2. Jamie and Sharon, you have been opening up various businesses from The Closet Raider to Luminous1. In your own definition, what will be 3 key successful traits that you think an entrepreneur need to have?
Determination, Dedication, Diligence.
Dedication is just like having passion, to keep you going. Diligence is being able to put in hard work. Determination is that you have to be persistent to roll out your goals.
3. In the platform of Luminous1, what are the key factors that motivate you to set up something like this?
Sharon: Let's talk about The Closet Raider firstly. There are many individuals who are inspired by Jamie and follows her from brand name bags to dining places.
For Luminous1, we want to advocate about beauty concepts. With Jamie's popular instagram, it allows us to use this platform to spread more about the knowhow and good concepts of beauty care.
4. How do you find your inspirations for the specific types of products' range? 
Jamie: I have experienced with so many brands of skincare products before. I am also aware of many competitive Korean skincare brands in the markets. We do spend time to do a lot of R&D before developing the skincare range. We assure our consumers with not just high product quality, they are kept at affordable prices.
We want to inspire the middle class of working women to own good glowing skin, where they can afford the products.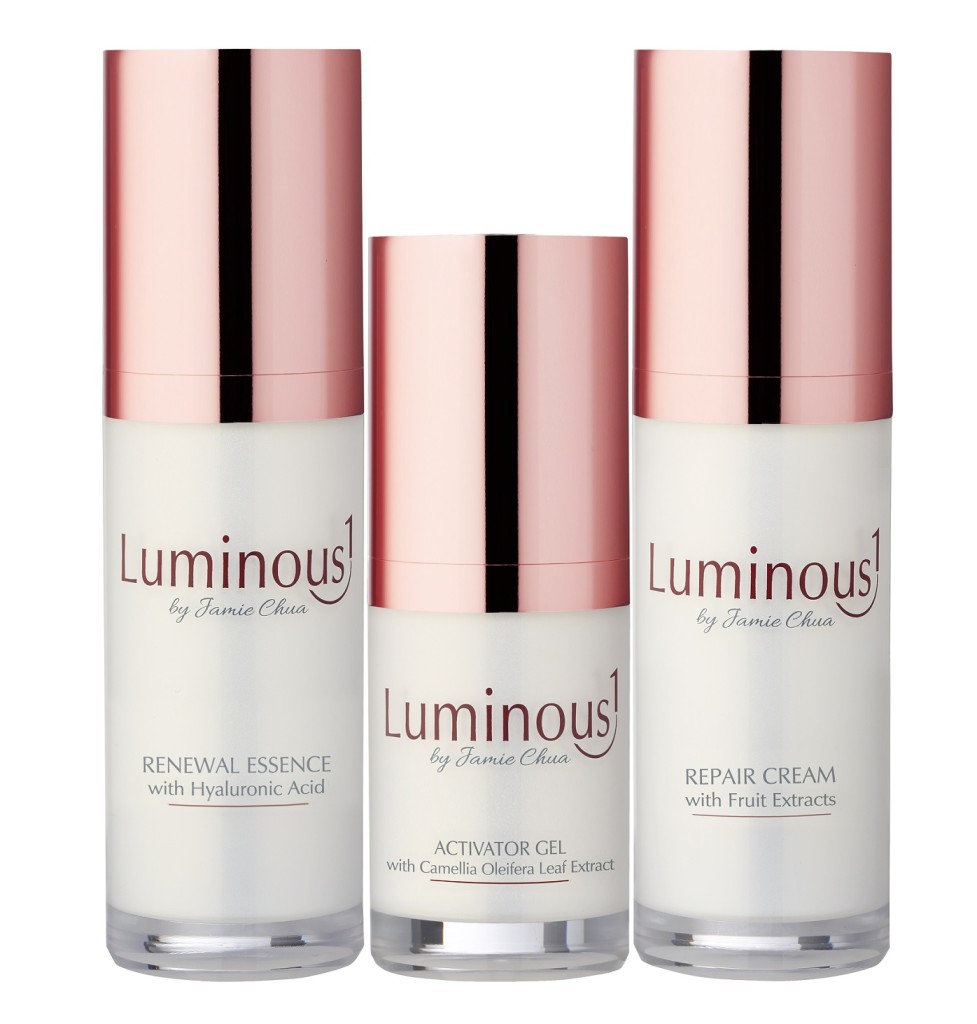 5. Will there be any key popular product that you will highly recommend?
The Mini Facelift. It gives instant results when you use 2 to 3 times a week.
6. How do you assess about the buying behavior of consumers over skincare in Singapore or even Asia?
We do a lot of market research before developing and launching the products. Nowadays, ladies do change products frequently. This is the time for us to penetrate and attain new targeted consumers.
Next, we also understand about their habits of using skincare. We focus on making of things that are simple to use, yet at premium quality. For example, they can carry around the products easily when they travel!
7. For the skincare range, will they be suitable to more sensitive skin?
All are suitable for sensitive skin. Tested and tried.
8. Two of you are definitely capable in the arena of entrepreneurship. How do you manage the competition in the beauty industry?
We do sizeable quantity of products each time. This will allow us to improvise the product quality to a higher level. We keep our R&D efforts going.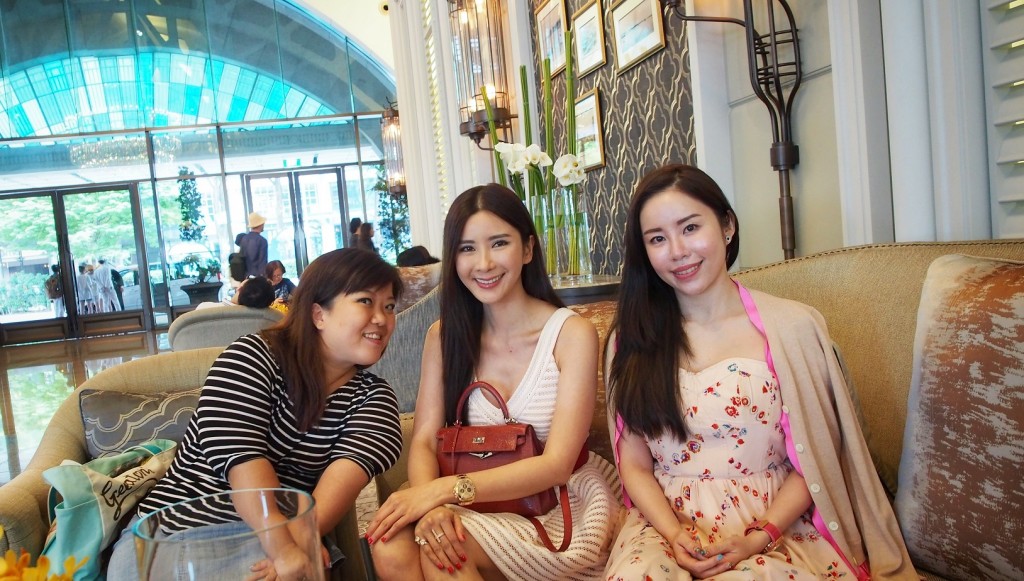 9. If someone is starting out as a new entrepreneur, what are the basic factors that the individual needs to consider for managing a business?
The individual needs to know that he or she can never work alone. A business shall be built by a good team of different individuals with different key strengths. Like two of us, we use our strengths in different ways on our business platforms.
Always accept feedback even if it is negative and be open to discuss.
10. If you are to restart your business from ground zero again, will you choose fashion of beauty care as your key concepts?
These concepts are parts of our passion! Sharon quips, "I used to do a F&B business. However, I do not have the good interest to sustain it well. Now, I am in businesses that I love."
Jamie added, "Fashion and beauty are key things that I like in my daily life. If they can form part of your passion, you will not feel that it is working!"
The inspiring ladies are putting up efforts to create more product lines such as the whitening product series and gold series.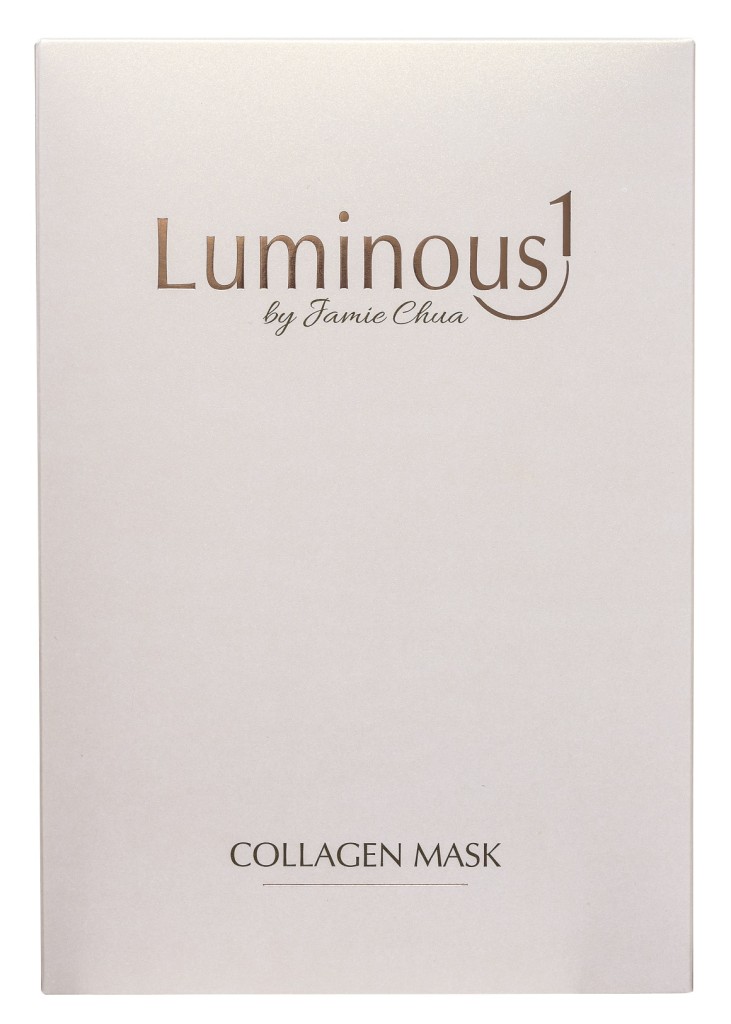 If you love skin that is luminous and flawless naturally, you should explore Luminous1.
You can follow Jamie Chua for her daily fashion and beauty adventures at @ec24m!