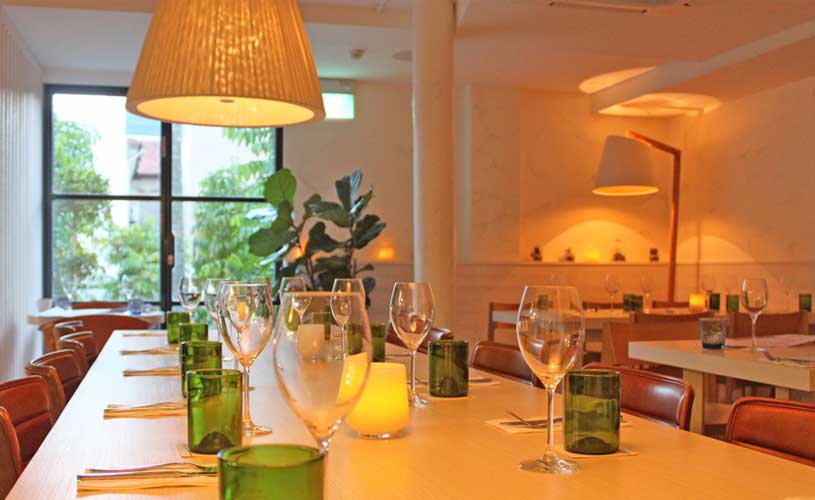 The word "Luxe" usually invokes a single train of thought – of luxury and exorbitance more often than not. But Luxe Singapore is hardly any of that. In fact, it's a pretty down-to-earth Aussie restaurant that has a pretty fancy, yet cosy space done up to kick back and hang with friends, colleagues, and pretty much do anything from drinks, dinner to a weekend brunch for the family.
Spruce up your evenings with Luxe Singapore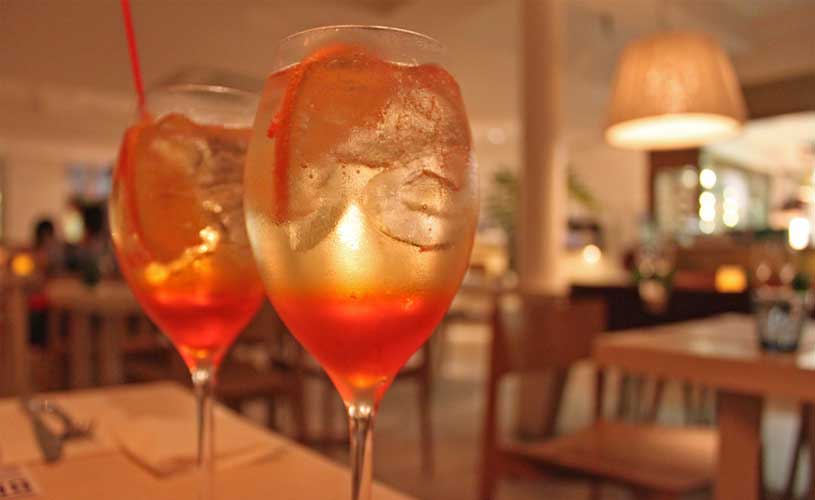 Having a happy hour that most will be pleased about, we started with the Aperol Spritz, a delightfully refreshing drink to lift the dullest of moods.
Luxe Singapore is predominantly Western fare but most of their recent menu updates have had infusions of Asian nuances to it for a more all-rounded experience. The same Western staples are kept true to itself, like burgers, but other creations borne out of the new menu are tastefully delivered.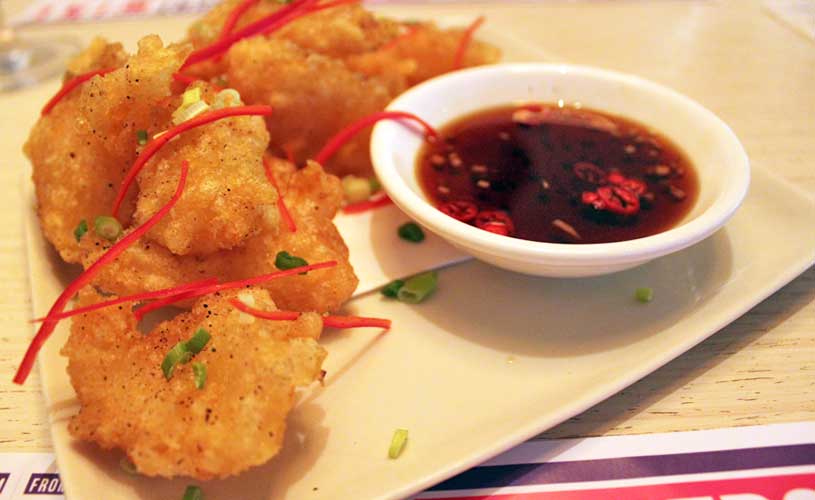 The Salt and Pepper Cuttlefish was lightly battered with a great crunch and what went absolutely fine with it was the soy mirin that had slivers of chilli – a perfect tuning for locals. And of course I'm certain they'll leave that out on request. A great cocktail accompaniment.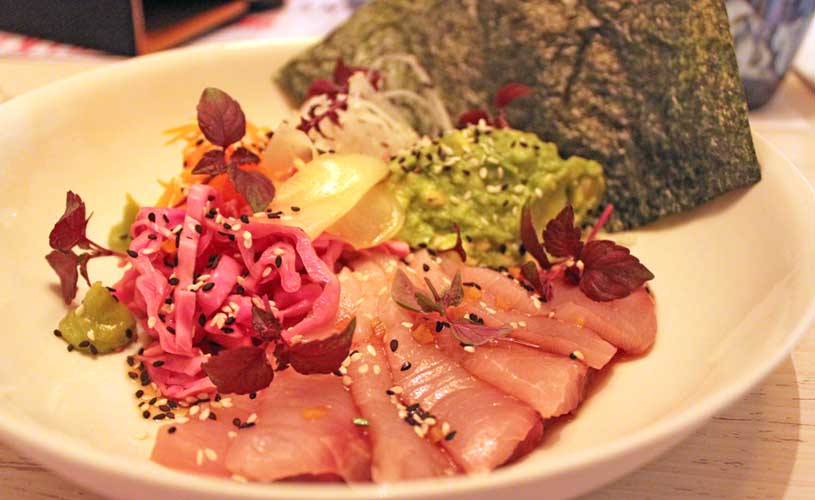 The Sashimi Bowl's a recent addition that will be a menu staple. Thick cuts of hamachi coupled with pickled ginger, carrot, and radish makes this a melange of flavours with textures that make it work well together. Made perfectly for the diet-conscious, or the pescatarian.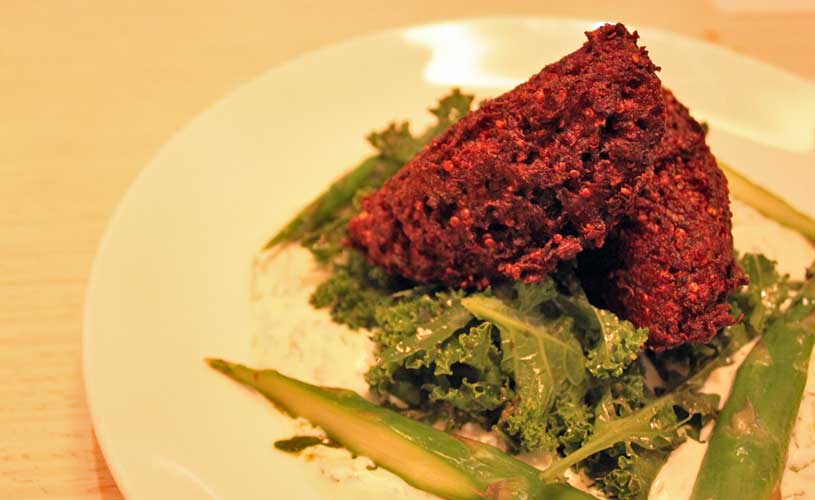 This superfood combination of quinoa and beetroot in the form of a crunchy, delectable falafel was a pleasant surprise. The amazing texture, on a bed of healthy greens including kale makes this an antioxidant medley. Utterly delicious, and totally vegetarian.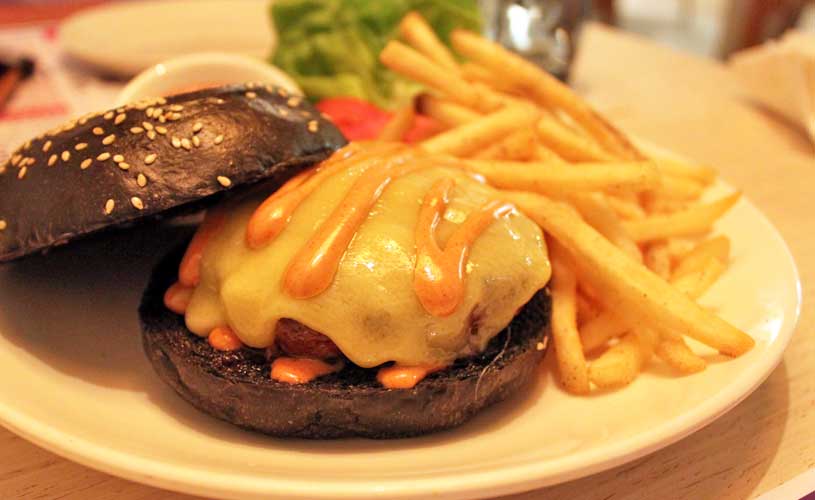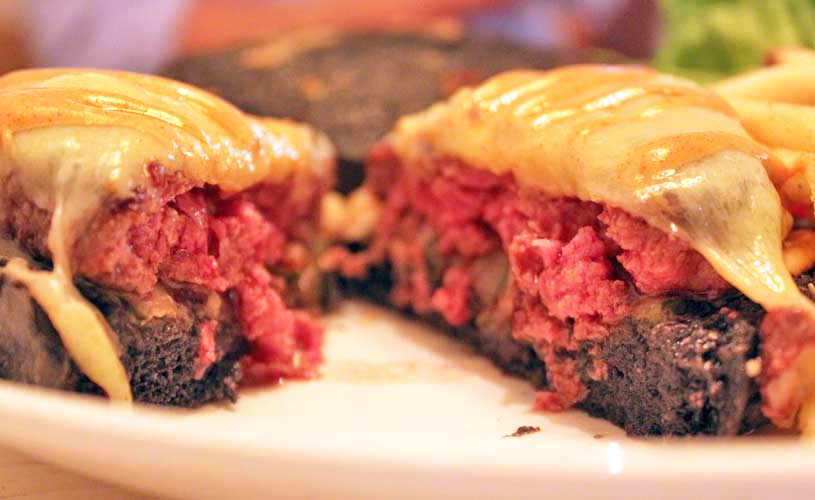 The Luxe Burger looks a tad raw, but to do justice to quality cuts of beef, this has to be the best way to eat it – seared to seal in the juices and caramelise the fat, leaving the grassy freshness of  beef intact. The squid ink brioche buns are fragrant and needless to say, biting through this chunk of meat was a joy. The salt and pepper fries were very addictive too.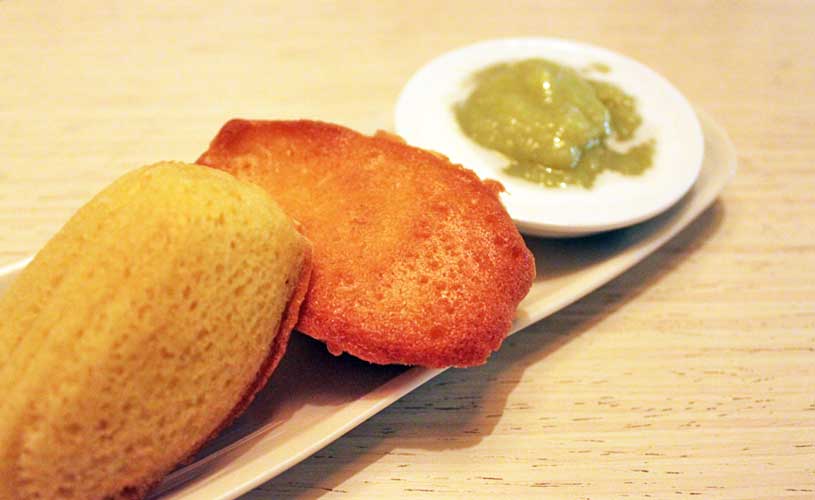 Freshly baked Pandan Madeleines with locally sourced kaya is suped up with coconut cream. Sweetness upon sweetness that wasn't as overpowering as I had thought. Ladies, this is the one dessert you need to have which is served warm.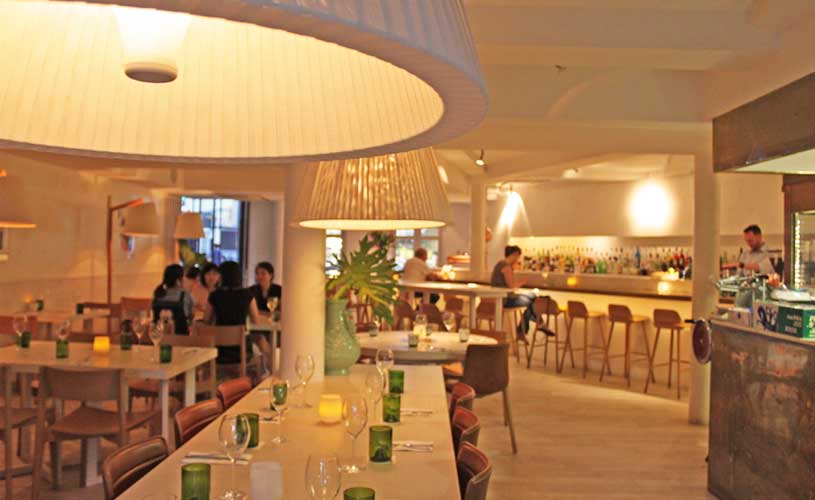 Verdict
Luxe Singapore is a convivial hangout that really needs no introduction. The hearty and highly satisfying menu is made up of delicious, wholesome offerings and the drinks menu, a more than adequate selection for those on a liquid diet.
The weekend brunch's really something as well!
Restaurant rating: 7.5/10
1 Keong Saik Road #01-04,
Singapore 089109
(The Working Capitol building)
Email: info@luxesydney.sg
Tel: +65 6221 5615
Reservations: Phone or Quandoo / Chope
Nearest station: Outram Park (5 min walk)