As we explored around Tanjong Pagar in Singapore's Central Business District, we were once reacquainted with one particular precinct – Tras Street.
Mesmerized by May May's alluring interior, the single storey restaurant is indeed beautifully decorated. May May's interior, designed by Eric Perry Studios, reflects the casual and modern sensibilities of the surrounding area while also paying tribute to Singapore's iconic identity as a Garden City.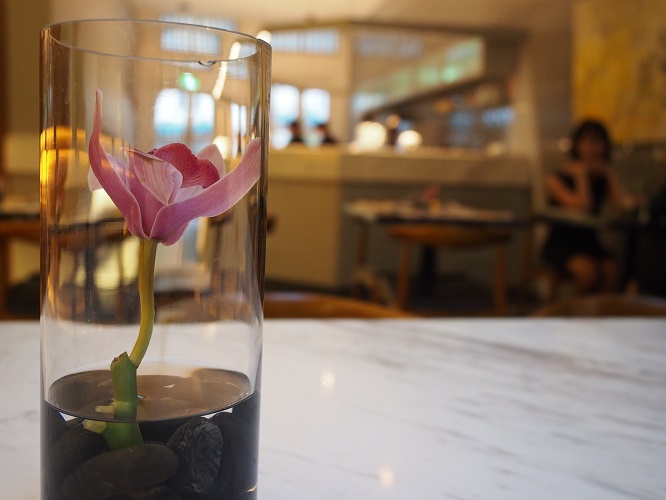 Among many restaurants visited in Tras Street, May May probably sets as the best designed restaurant. Not to mention, the restaurant offers a kaleidoscope of Asian flavours over their foods and drinks.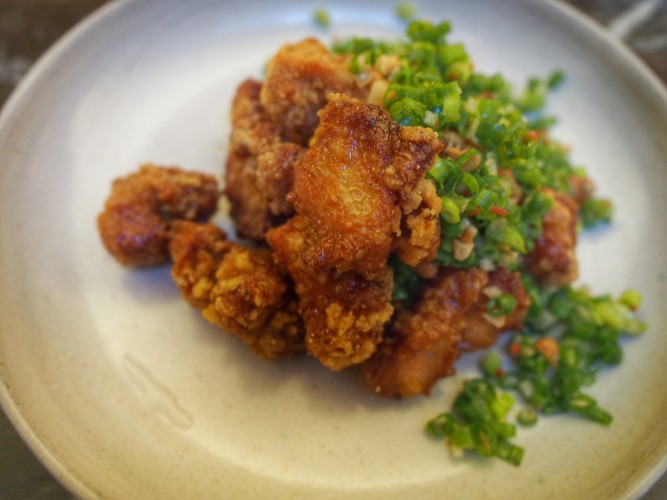 May May is serving up a mean double fried chicken that guarantees satisfaction. It is a very tasty starter to share among friends. You will never stop popping one after another. It means real business.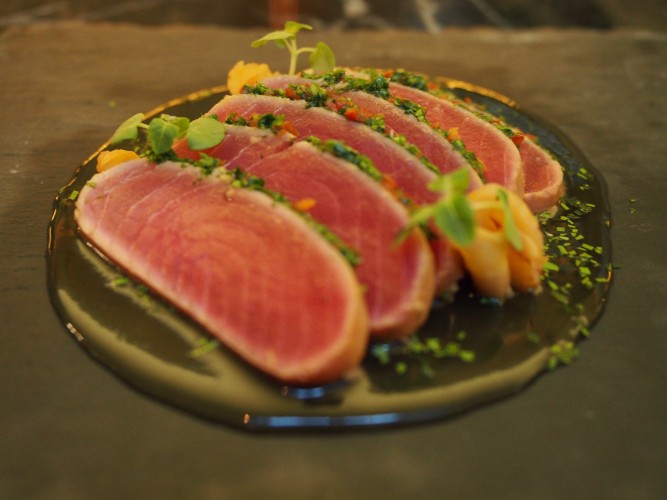 Their tuna lap pla is considered as a sharing dish for sashimi lovers. The flavours are light but effectively brought out the tuna's freshness.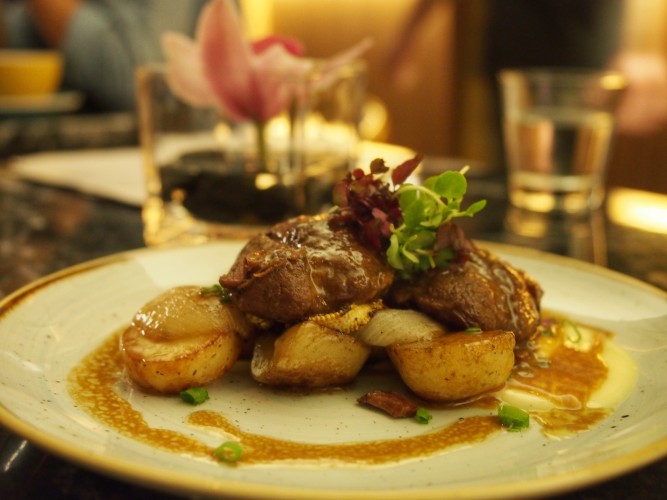 A visit to May May must be accompanied by the 5 spiced braised pork that is oh so extremely tasty. It tastes just nice without feeling overpowering. The dish can serve up to 2 persons and pairs well with drinks.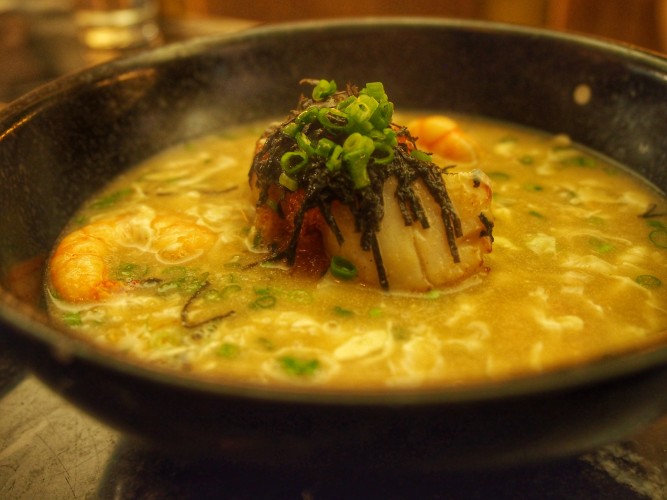 May May's crispy rice is a delicacy by its own, with an umami taste. With ingredients like scallops, prawns and seafood broth, they are infused together to give a very rounded taste. Let it settle for some time, this will a perfect dish to go.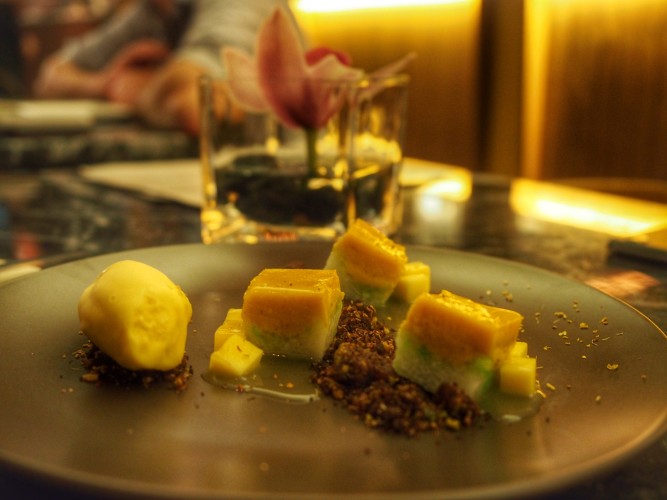 Last but not least, the mango kueh salat is the perfect dessert to complete your meals. Something to note, the citrus elements from mango adds a beauriful note to the Asian flavours. The texture of the kueh is very delicate and soft.
Verdict
If you are looking for a very nice place to relax and have a few foods and drinks, keep a look out for May May at Tras Street.
Restaurant rating: 7.5/10
65 Tras St, Singapore 079004
Tel: +65 – 6221 4698
Nearest Station: Tanjong Pagar station
Operating Hours: Daily, 11:30AM–3PM, 6:30–11PM, Sunday closed
Website: http://www.maymay.com.sg/