A very happy, wonderful seasonal moment with Lynda Ann's Cakes!
Being a great fan of desserts, one of the top favorite rainbow cakes tried will be from Lynda Ann's Cakes!
Lynda started baking cakes when she had just completed her basic degree. She decided that her calling in life is to bake a cake. Till date, she owns a humble outlet in the HDB estate of the East neighborhood.
We have the great pleasure to take a little insight into Lynda Ann Christmas Catalogue!
Rainbow Wreath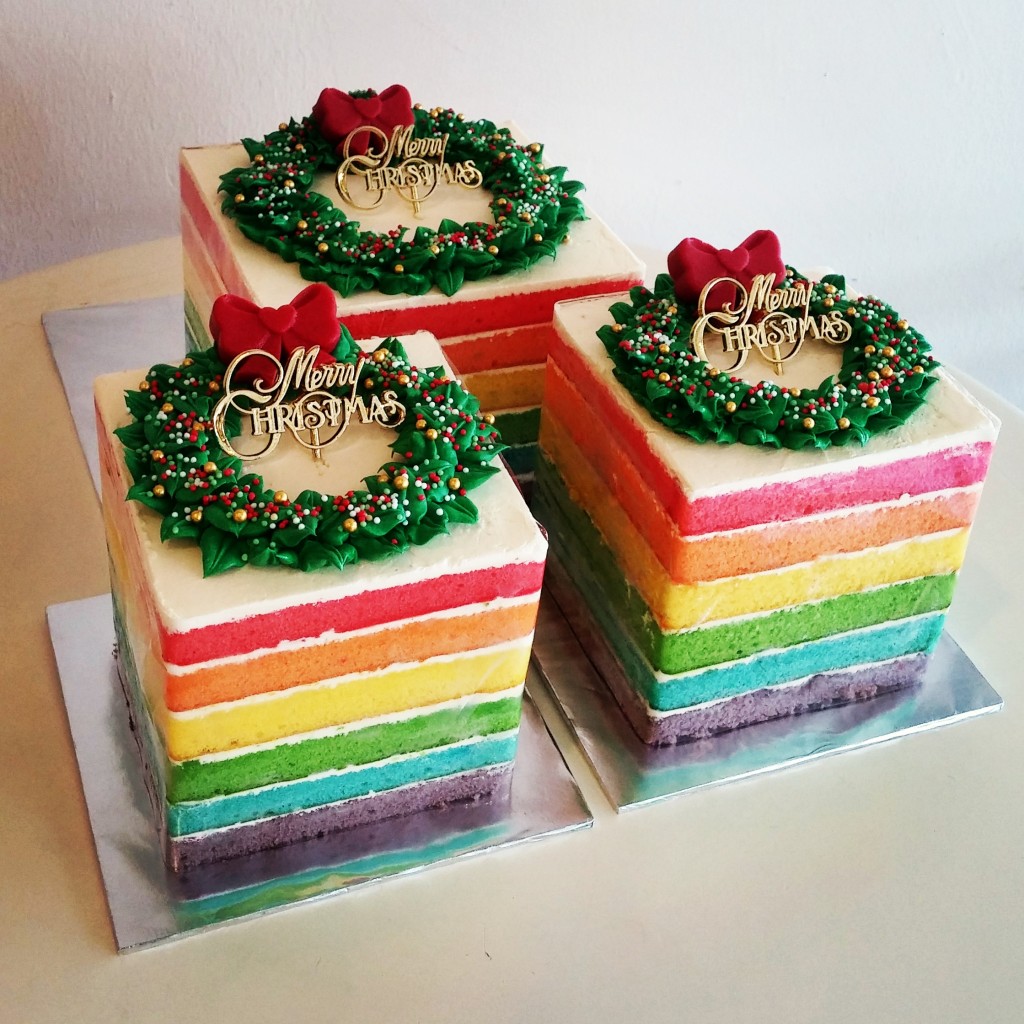 One of the top favorite cakes in our list! Light, moist vanilla butter cake with Italian meringue buttercream
Small [5 ~ 8 servings] Normal price $64
Large [10 ~ 15 servings] Normal price $108
Christmas Carrot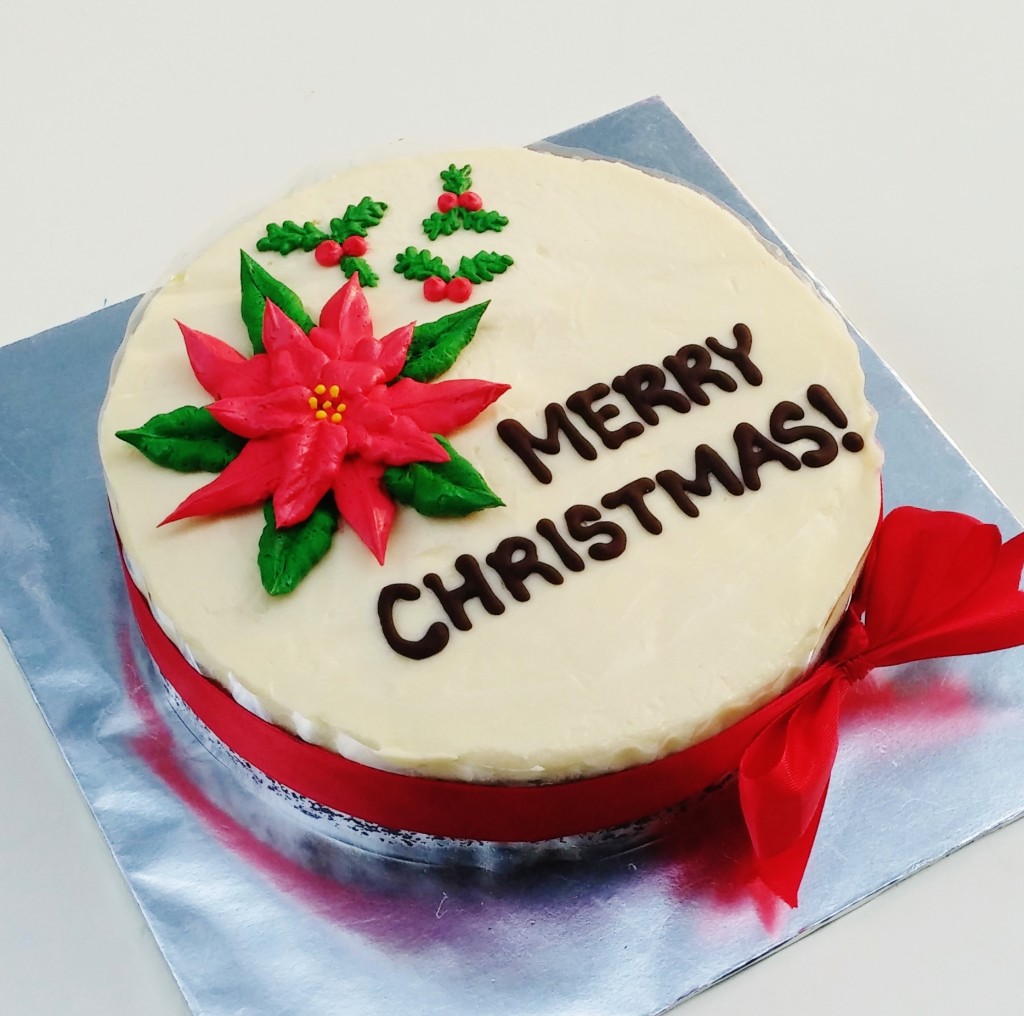 Moist carrot walnut with cream cheese.
7- inch diameter [8 ~ 12 servings] Normal price $68
Praline Log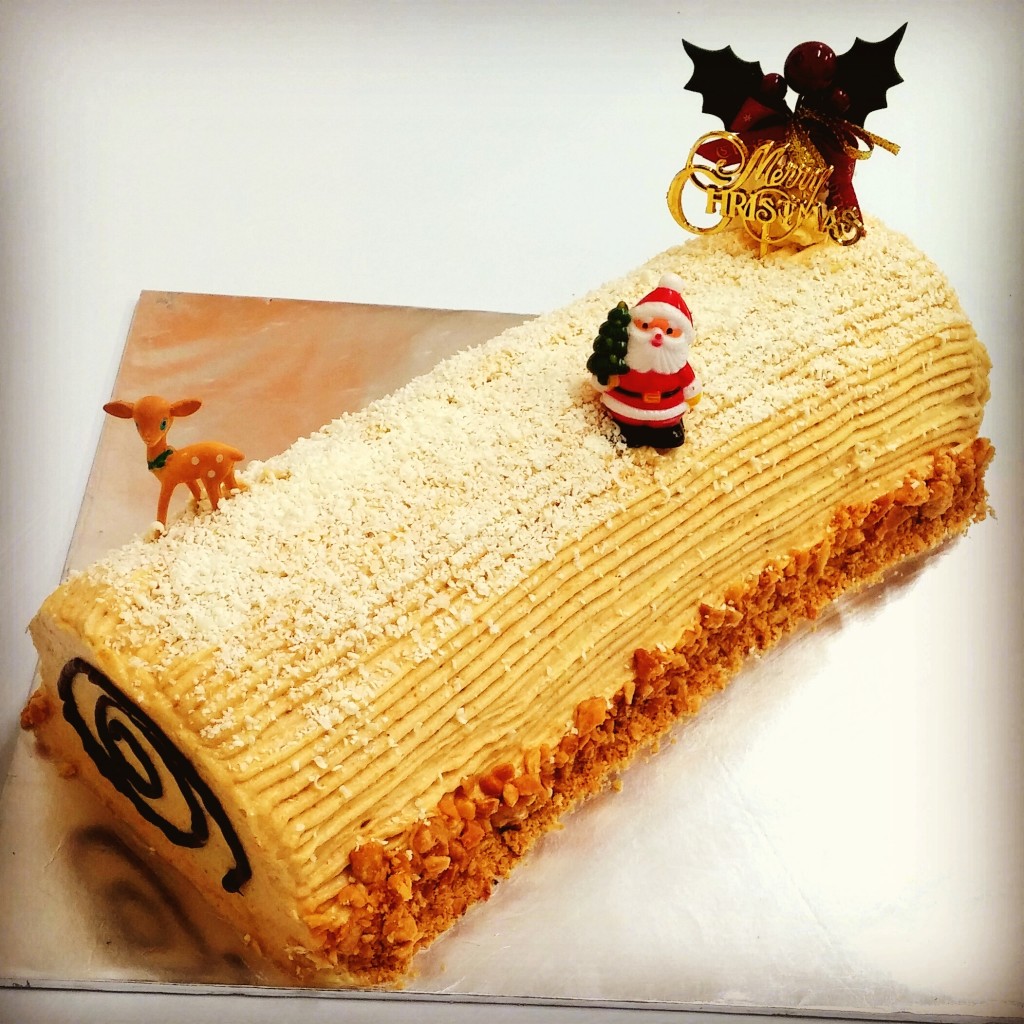 Christmas is never celebrated without a Log Cake. Light, vanilla sponge filled with hazelnut praline cream and crunchy praline bits!
[12 servings] Normal price $70
Christmas Fruitcake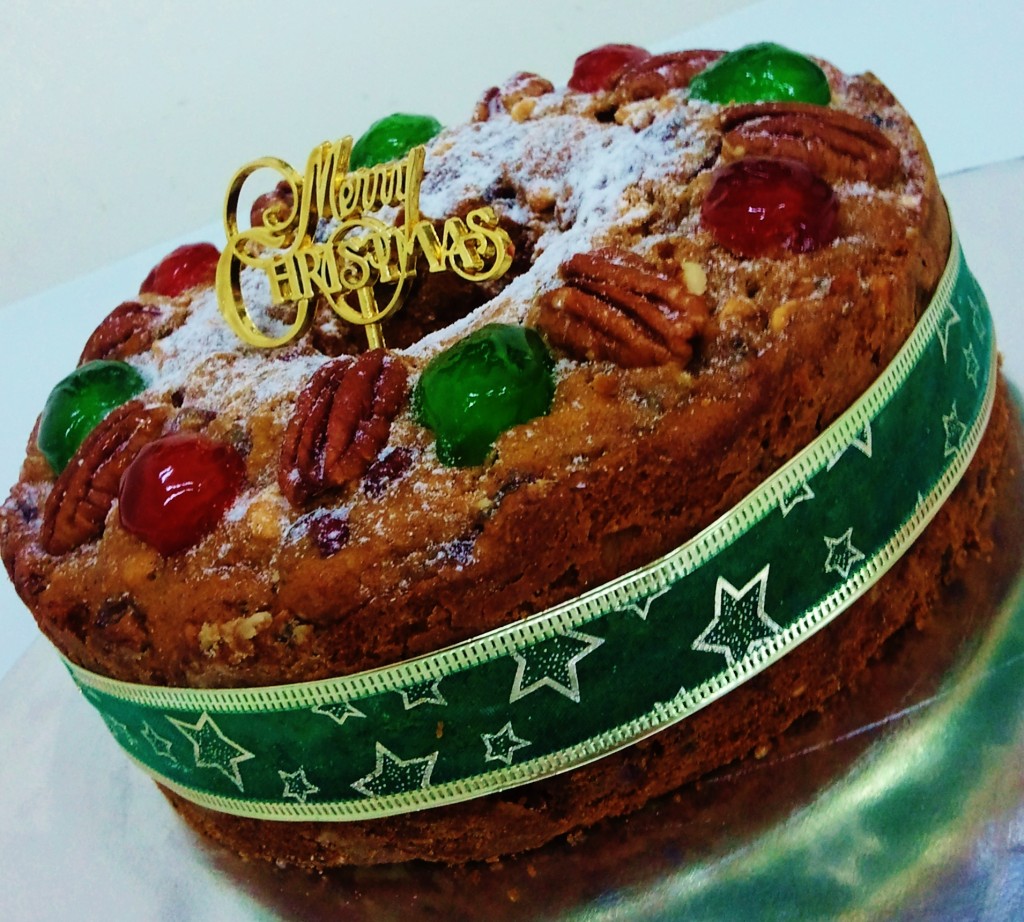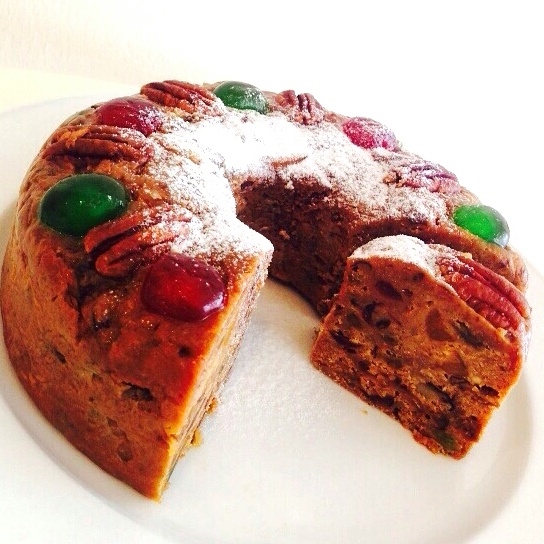 Yummy fruit and nut cake with alcohol and aged to develop optimum flavor.
[15 – 20 servings] Normal price $78
White Chocolate Cranberry Macadamia Biscotti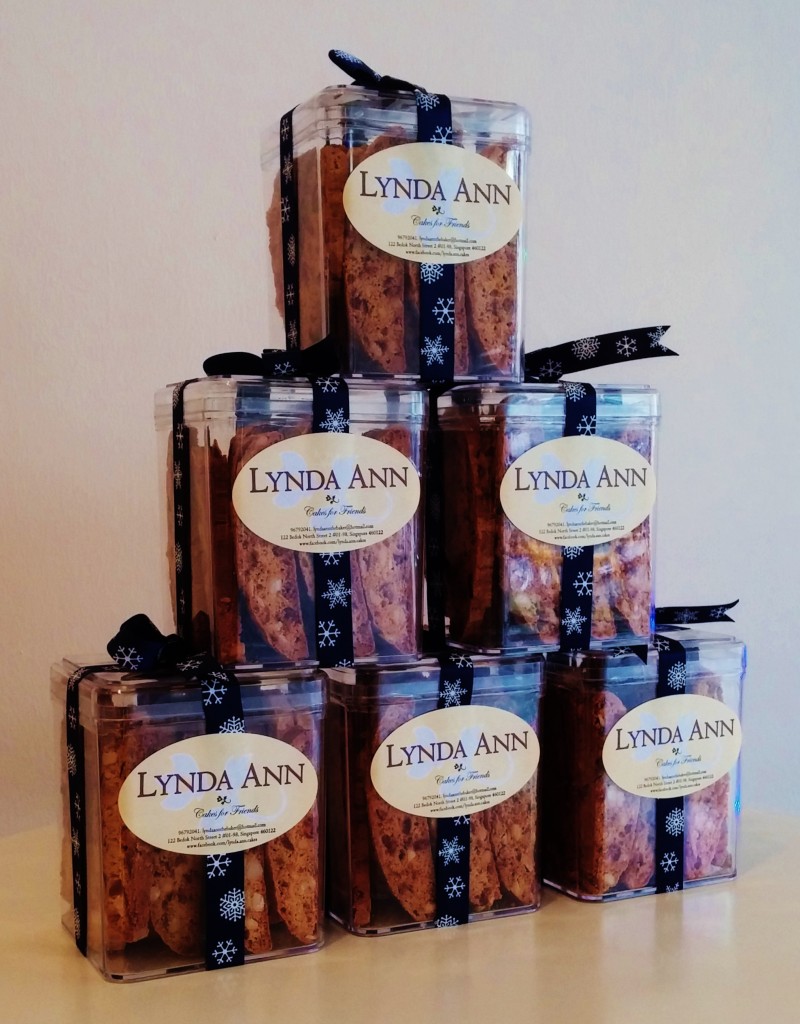 1 box [20 – 30 pieces] Normal price $30
Overall experience with Lynda Ann Cakes has been great. Cakes are well liked by friends! The service delivery is superbly sleek and prompt, so you won't worry for any delay!
Note: Orders must be made at least 3 days in advance. Last date of collection will be Tue 23rd Dec.
For more details, contact Lynda at lyndaannthebaker@hotmail.com or by SMS/WhatsApp/Call 96792041.