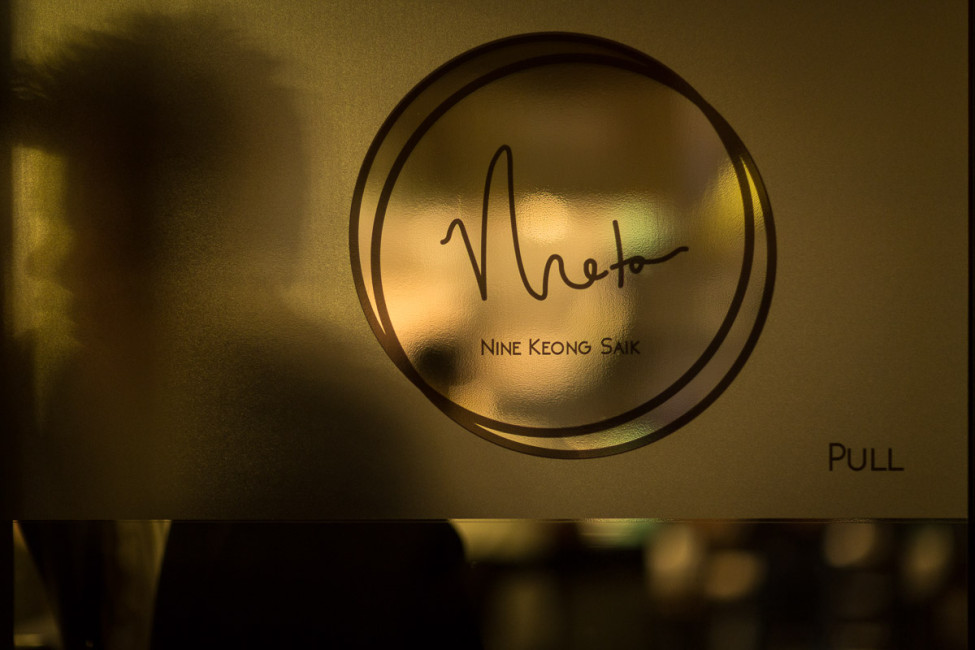 For Meta, a stylish restaurant serving classic French food with a modern Korean twist, it is situated along the vibrant Keong Saik Road.
Fixed-price menus are getting common in new restaurants here. Rather than having to deal with space and manpower crunch, it is much easier to prepare a set number of dishes by a small kitchen team within a tiny space.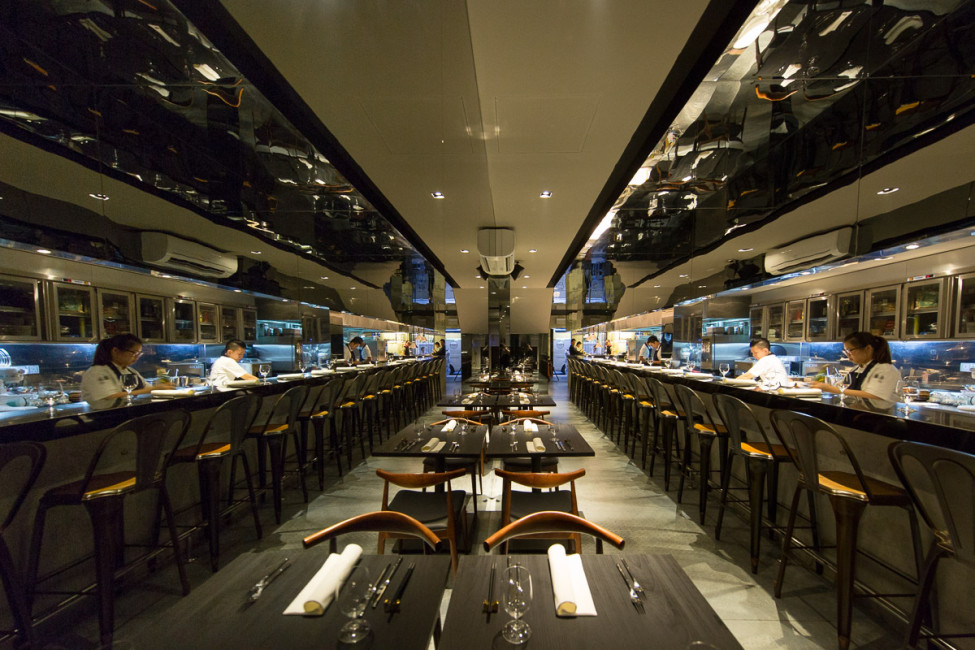 8-course Korean French food menu with an intimate dining experience
With modern sleek interior of 30-seater, the black marble counter offers an intimate dining experience for us to interact with the chefs.
With an evolutionary menu approach, the restaurant offers spring tasting menus (dinner at $118++ and lunch at $58++) and a vegetarian menu ($88++). Additional wine pairing is also available. The menus change according to the seasons.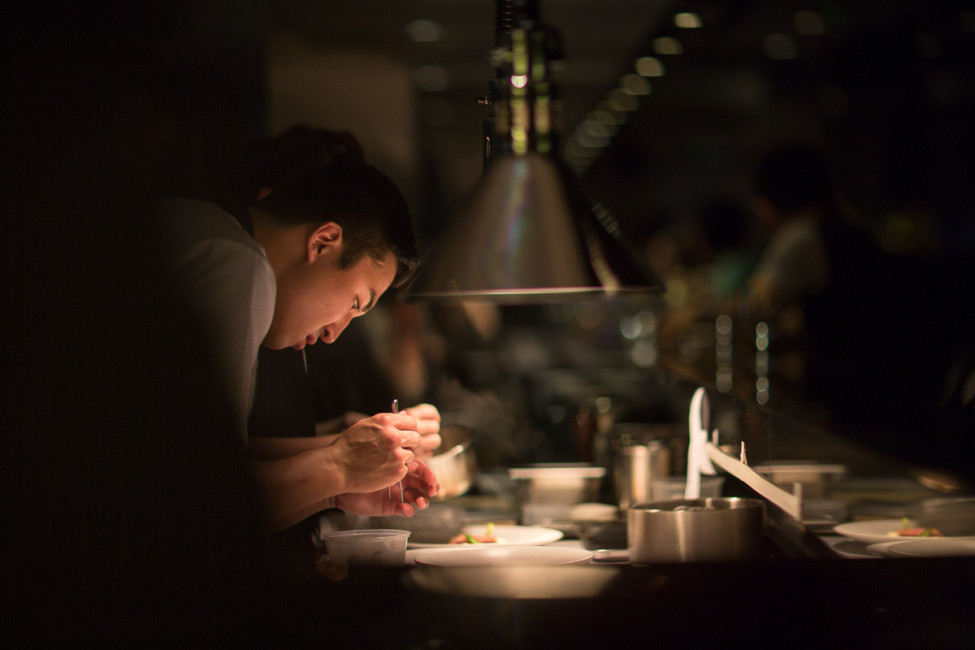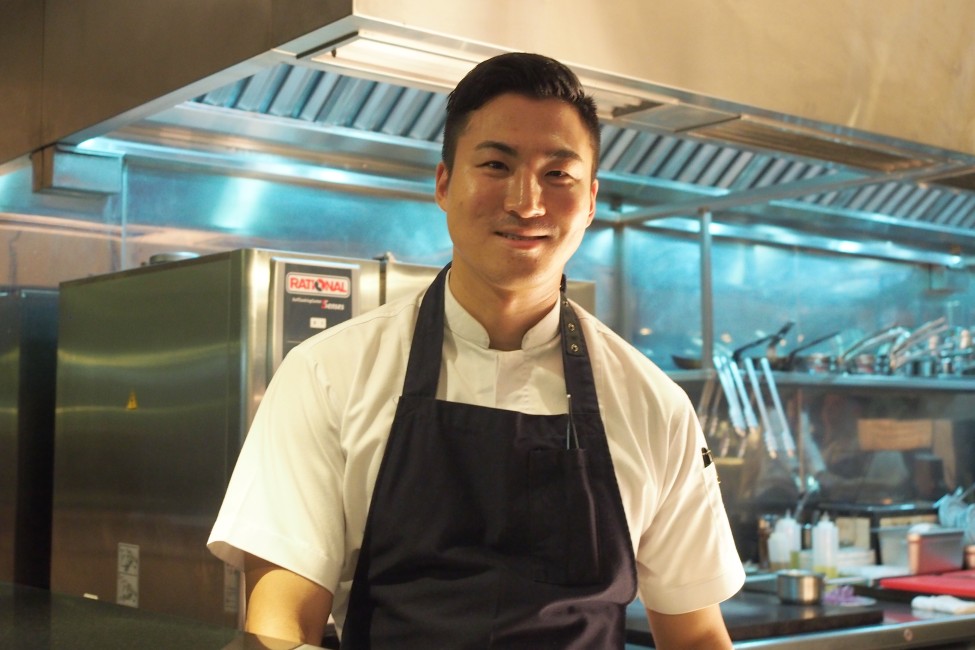 Chef Sun Kim is South Korean and has worked with Waku Ghin in Singapore. Combing his culinary training with rich heritage from Korea, he creates many Asian-inspired dishes with Korean-French twist.
We had compiled some favorite creations from the restaurant's 8 course menu.
Huge Irish oyster not to be missed
The 8 course menu started with appetizers such as the Oyster with Pomelo. The shucked oyster was unusual huge and plump as it was air flown from Ireland. By sprinkling some pomelo flesh, it gives a refreshing dash of sweetness.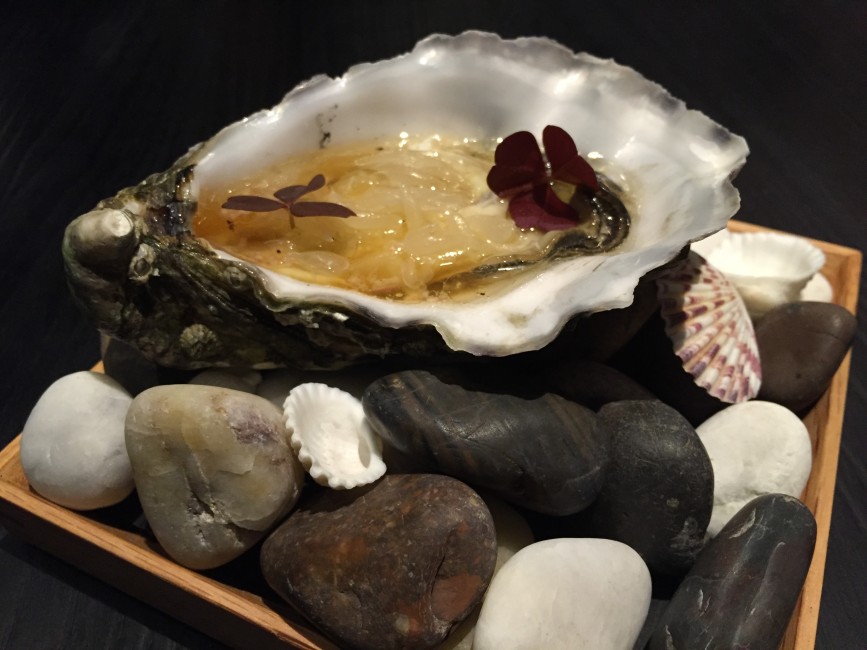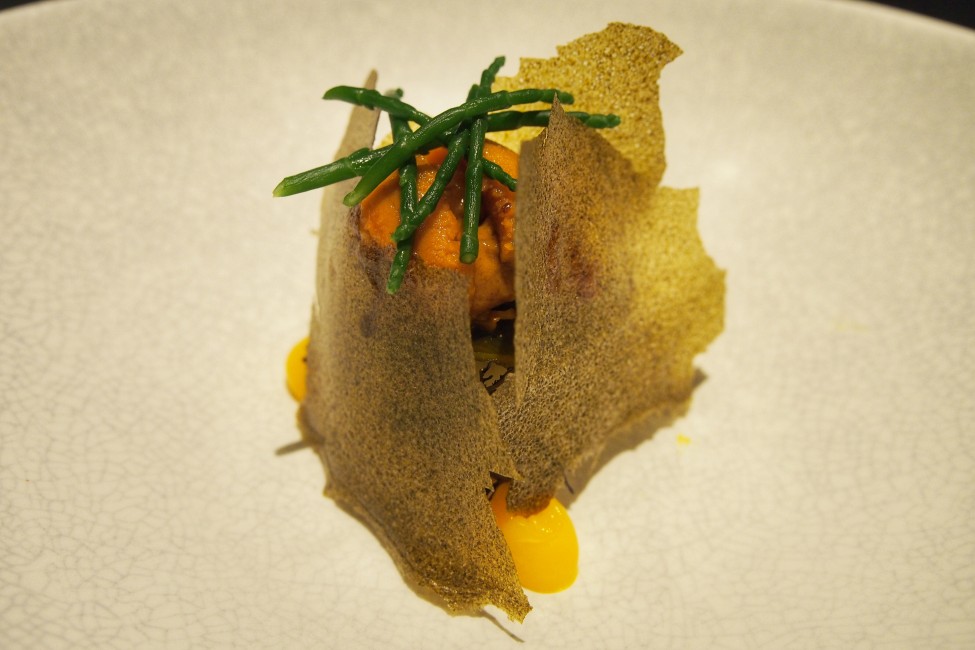 The best dish came next: Bibimbap with sea urchin, kimchi and seaweed. It was also my favorite dish. The unique seaweed and sea urchin blended very well with the flavorful rice.
Interesting Korean fermenting methods
The next course was Korean pancake with squid, sea snail and fennel. Everything was packed with bursting flavors and the pancake was really pleasant. Like the sesame leave used in the dish, Chef Sun Kim played around with a lot of modern Korean fermenting methods in his food creations.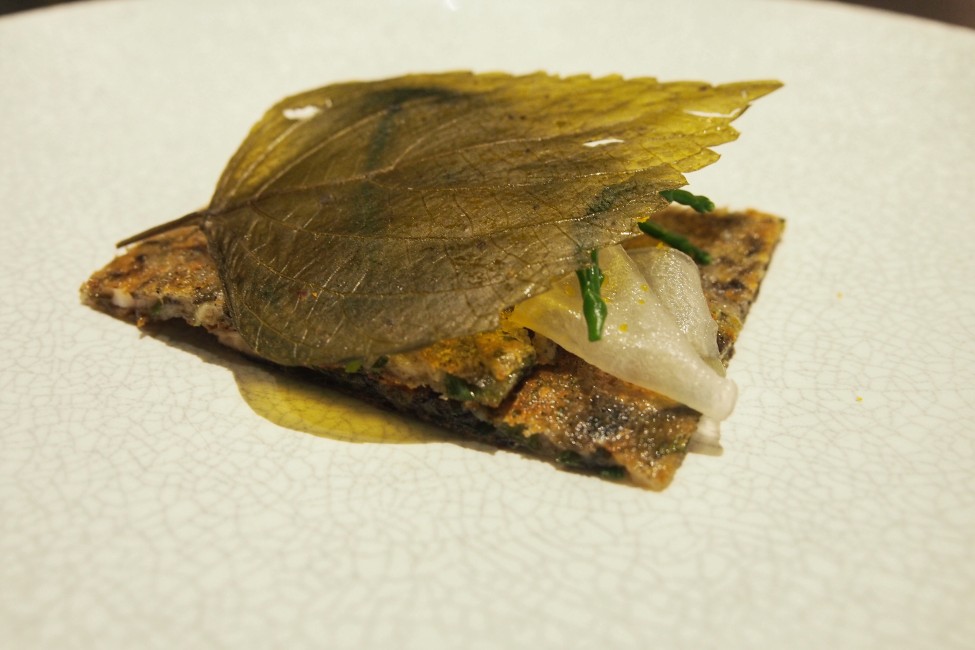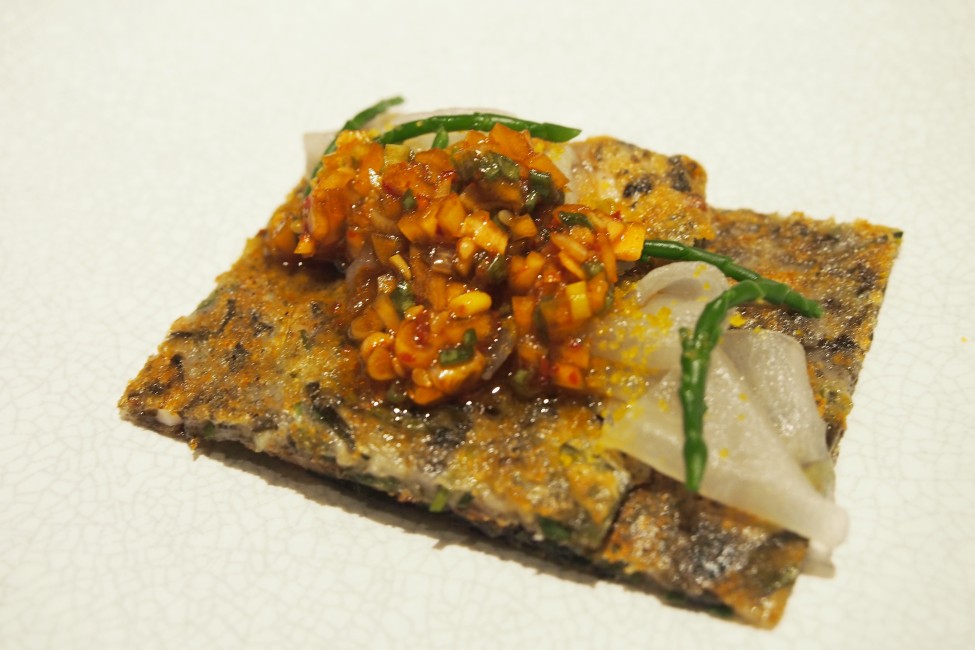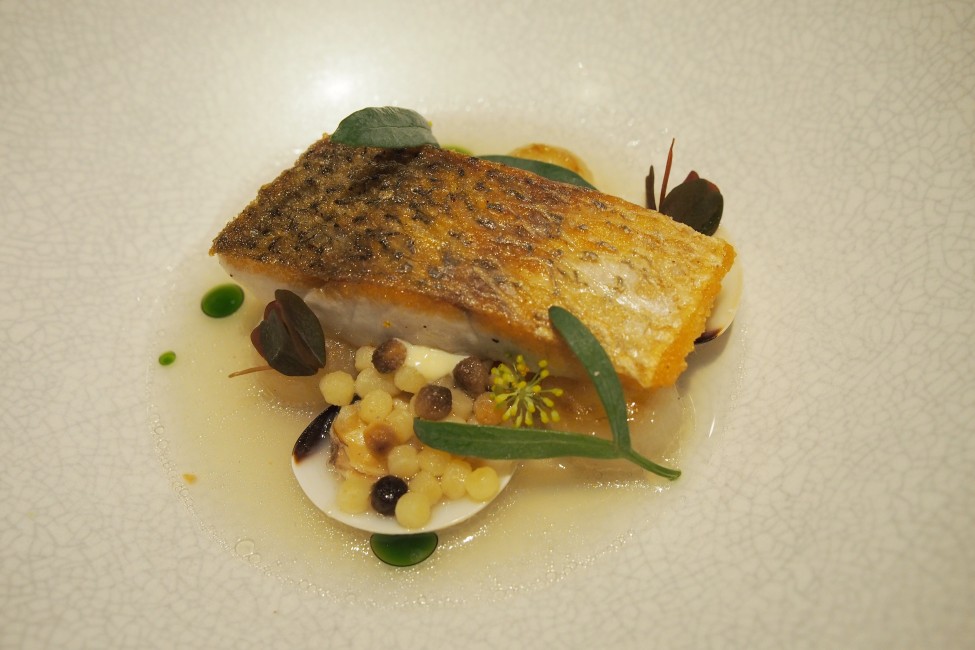 Seabass with clams, fregola and daikon was rather a comforting dish. The fish was seared, presented with a couple of clams in a crystal clear broth.
Quail, Carrot, Burdock, Jerusalem Artichoke. To mention something more interesting, the quail undergone sou vide method for an hour. It was further smoked with jasmine tea before being pan seared. So many cooking steps, so many flavors, so many textures, but it made a good impression.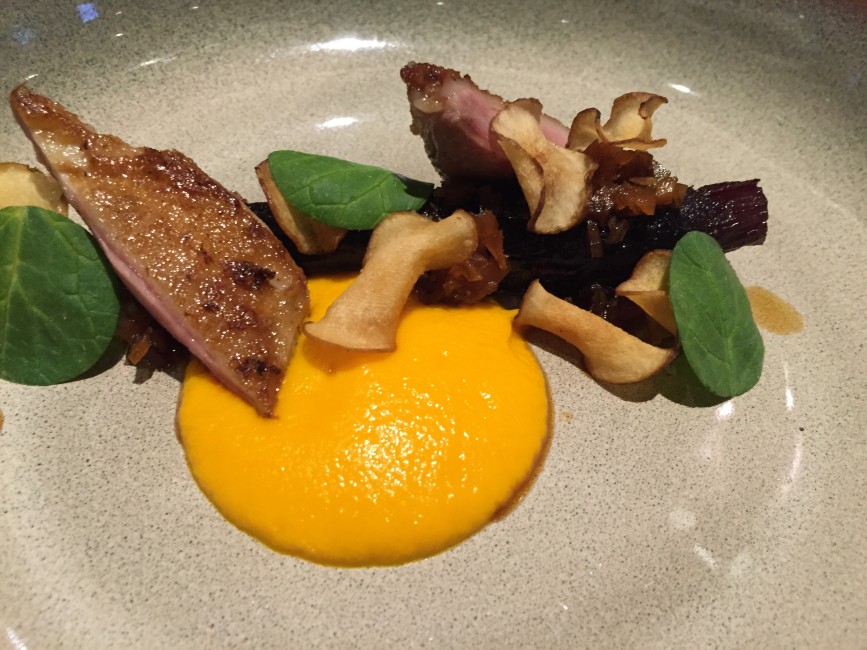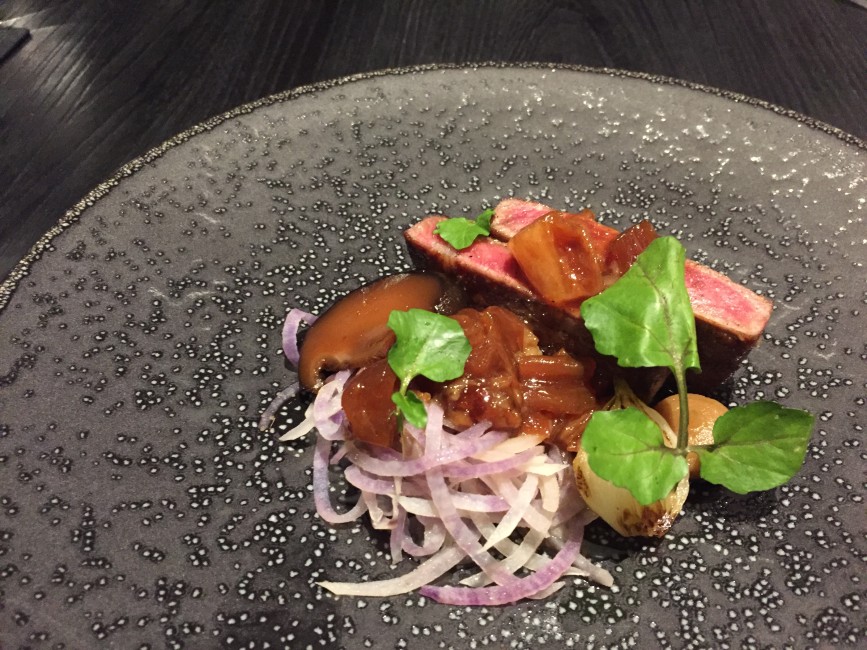 What we had next was the Wagyu striploin, serving a tendon with shitake and potato. It was good but not outstanding. There was a good tenderness from the beef, the overall tastes were a little confusing.
Evolutionary and delicious dessert
The delicious desserts are not to be missed in Meta. It defines the restaurant's evolutionary culinary approach. Like the White chocolate wasabi cream with sesame sponge and yoghurt, it was tamed with some knacks of fun as it led with a nitrogen-inspired surprise to end your meal.
Verdict
The restaurant's 8 course menu was executed with some hits and misses. On another good note, Meta did offer an intimate dining experience with Korean French food fare.
Restaurant rating: 7/10
9 Keong Saik Rd, Singapore 089117
Tel: 6513 0898
Hours: 5.30pm to midnight (Monday to Saturday and public holiday except Chinese New Year), closed on Sunday
Nearest Station: Outram MRT
Email: reservations@metarestaurant.sg
Reservations: Via phone, email