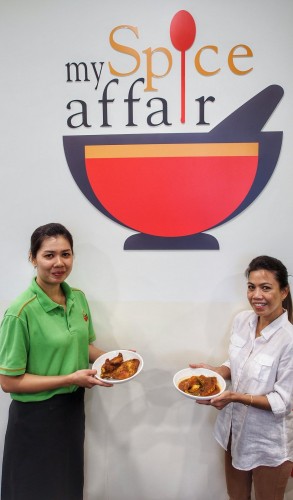 It is always a great 'homely' feeling when we engage into a dining story that teaches us about its rich heritage and history. In this episode, I am really happy to introduce My Spice Affair. Like their nam, it is like rolling back into some kampong (means olden malay village) affair with their key speciality – nasi padang.
Though the dining setting is just like any medium cafeteria, but it is well set with some homely vibes as the service staff smiles and greets you warmly. Not to mention, they be really busy during weekdays' lunches. So, do come early.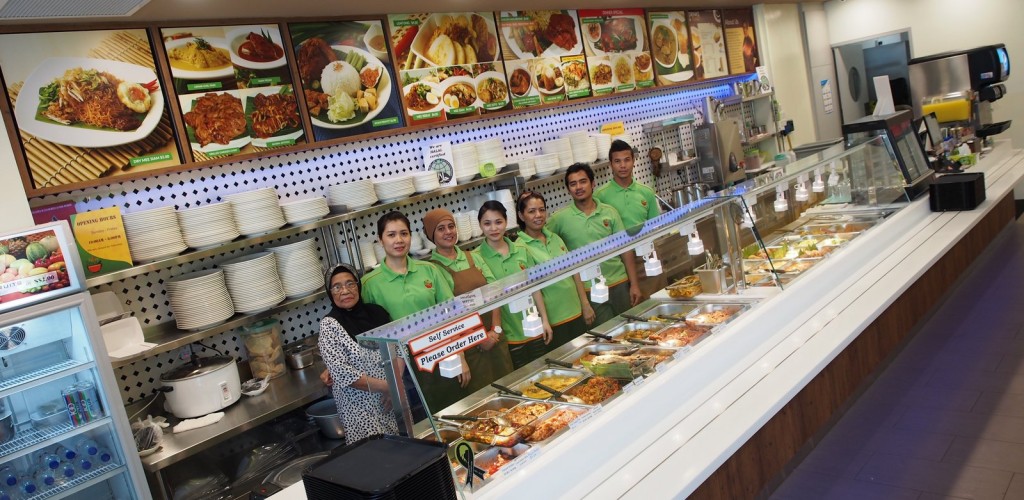 My Spice Affair is all about Madam Salmah's authentic nasi padang, it is well liked from generation to generation. Beginning with a small stall at old Jalan Kayu's district (where the old Seletar Camp is) during the 1950s – 1960s, they moved to old Seletar Hills Market.
Currently, they are operating in a modern nasi padang F&B setting at Aperia, Kallang Avenue. It is well chipped in with efforts and love for this family business with their grown up children and grandchildren.
What is so special about My Spice Affair?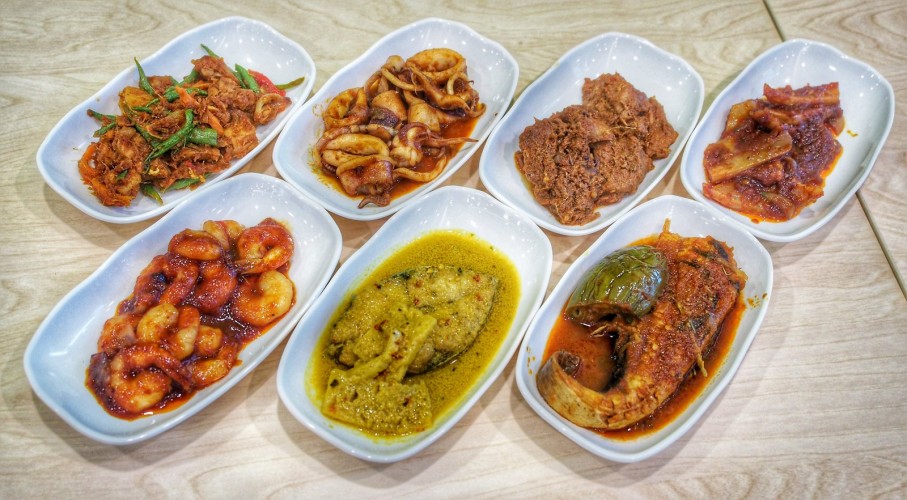 As we have tasted over 10 key highlights from Madam Salmah's lovely creations, we have found 3 great reasons why their food is really authentic and special!
Real, gravy – I can taste the real ingredients from gravy. We are told that each gravy from every dish is made with a lot of preparing ingredients and slow cook the gravy before it becomes thick and perfect.
Delightful food – Malay foods tend to be more oily or feeling heavy after having them. My Spice Affair is delightful because the meal is light-hearted and delicious!
Keeping it real – There are no shortcuts. My Spice Affair has delivered it well on this point. The traditional ways of cooking nasi padang and Malay cuisines are well retained.
Mee Rebus
The most identifiable special thing about their Mee Rebus will be the gravy! It is so creamy, yet you will be able to taste the ingredient bits so well.
Lontong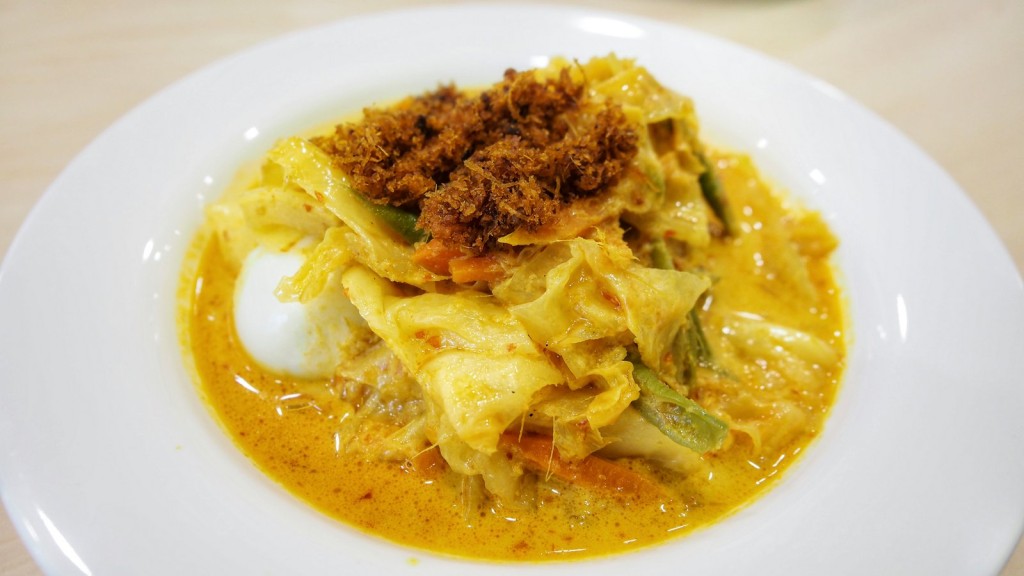 The coconut bits are also known as 'serunding'. The crunchiness of every ingredient adds into the overall goodness of this dish. When the 'serunding' soaks with the gravy, it give a very delicious touch.
Dried Mee Siam
It is really not easy to locate a plate of good Dried Mee Siam nowadays. The best method to eat this dish is to tear up the Fried Chicken into meat slices, mix and eat with the Mee Siam. The combination is interesting and nice.
Penyet Chicken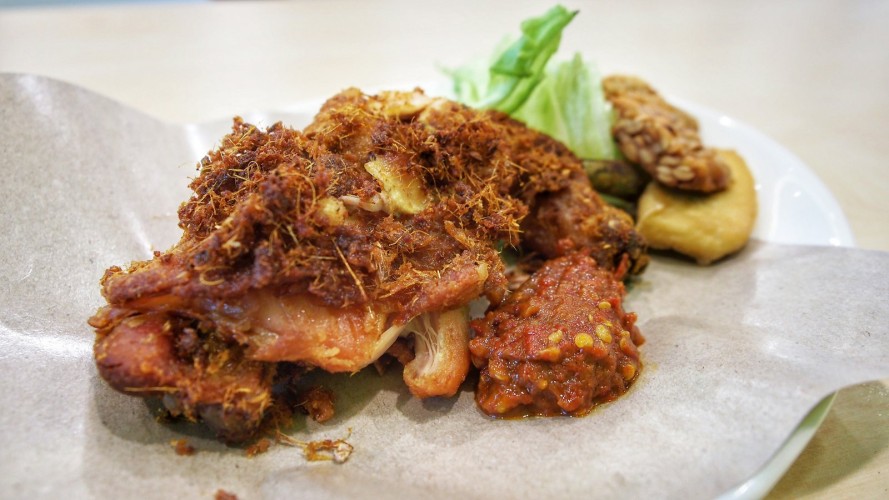 This is certainly one of my favourites in My Spice Affair!
The tenderness of the chicken meat is well retained and it is just so 'sedap' with special Chilli!
To make a good plate of Penyet Chicken, the chicken is first marinated with a good base of ingredients. The tastes turn out to be excellent.
Nasi Padang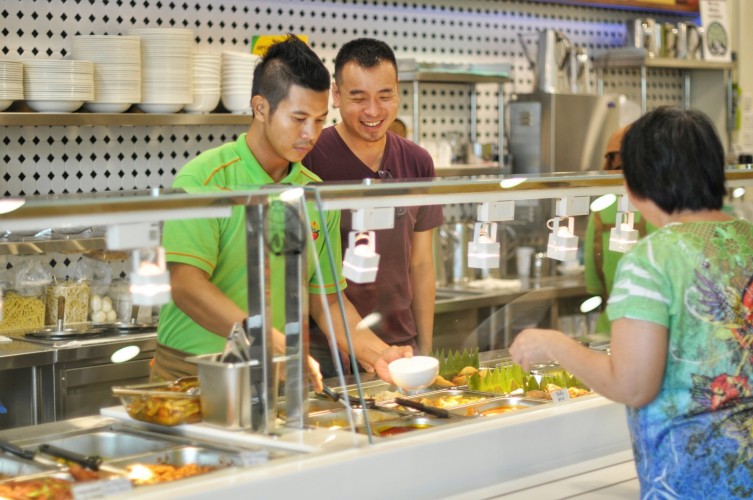 My Spice Affair has such an amazing selection of food delights for nasi padang! To cut story short, here will be some popular picks that are absolutely our favourites. They have
My Special Bergedil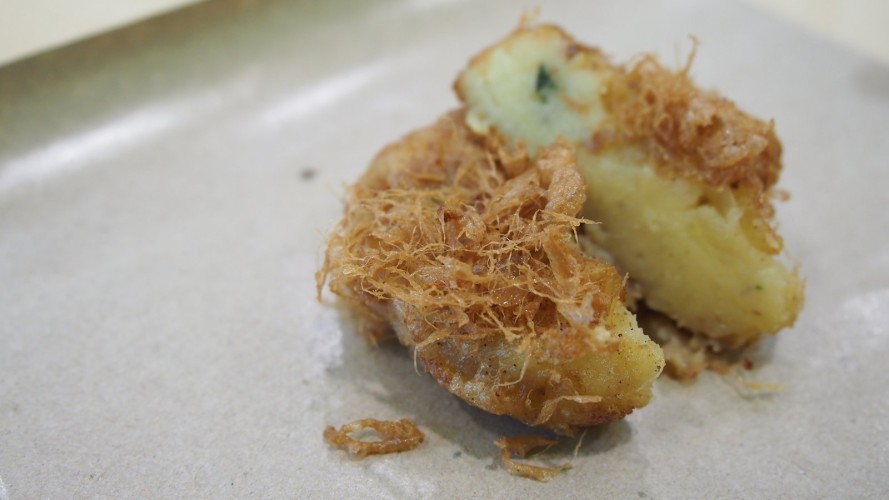 While the outer fried frisky skin is kept savoury, I do like the soft and nice potato pulp.
Asam Pedas Fish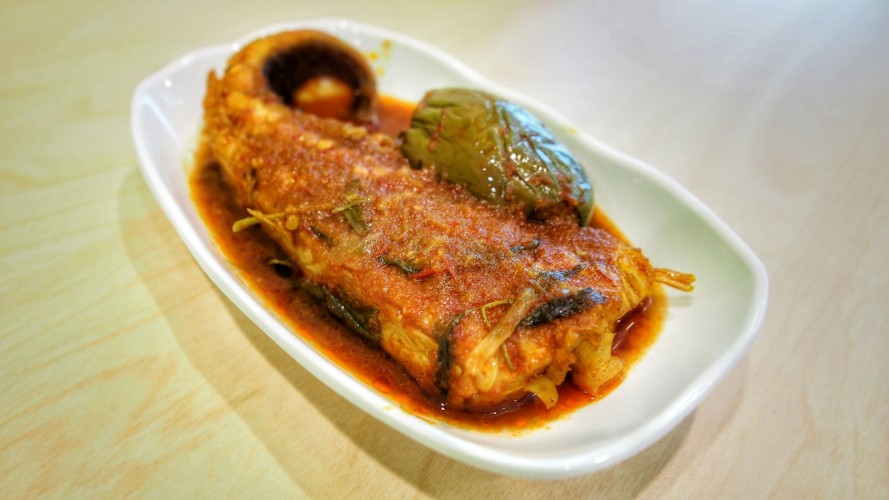 This Asam Pedas Fish scores straight into my favourites' list. The tangy and sour flavours are very surprisingly good. So special.
Beef Rendang 
Bigger cubes of Beef Rendang are always seen in many other stalls. For My Spice Affair, they come in thin slices that are cooked with various ingredients. The fragrance of the rendang is just so aromatic.
Sambal Goreng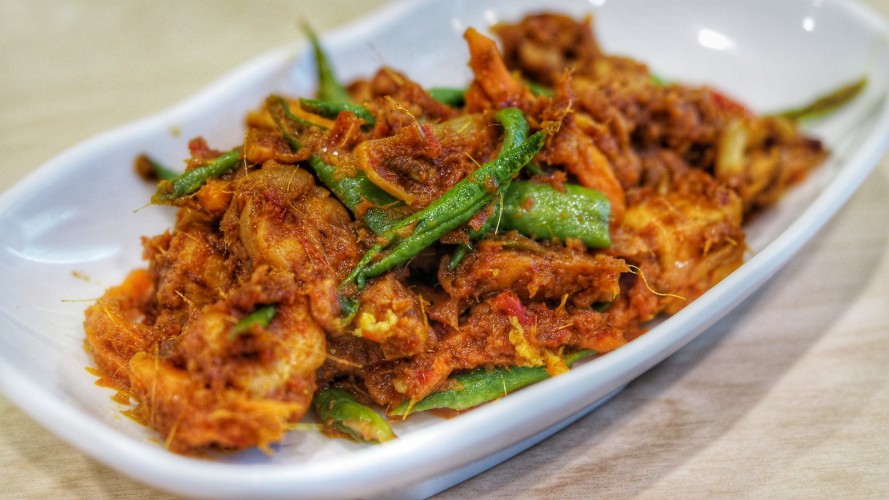 Almost half way through our dining adventure, you will highly notice that real ingredients are generously used in every dish. Like the Sambal Goreng, you will never miss out the details. Loads of great ingredients, loads of textures, loads of flavours all in one dish.
Sambal Chicken
Totally love the Sambal Chicken. It kicks in with an outburst of spiciness and tender to eat.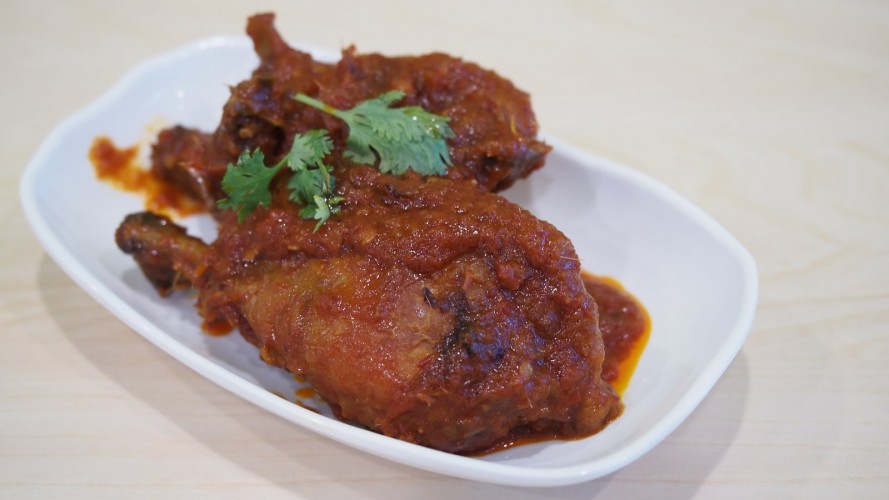 Verdict
On an overall dining experience, My Spice Affair provides a nice and simple ambience that welcomes the working people around Kallang business district. Our tummies are filled to brim with the delicious traditional nasi padang food.
Importantly, they have wonderfully scored well with their loads of traditional yet original flavours.
Keep it up, My Spice Affair!
Review rating: 8/10
12 Kallang Avenue, Aperia #02-11, Singapore 339511
Tel: 6702 2705
Hours: Daily from 10am to 8pm, closed on Saturdays
[Article and photography are: Co contributor and Ex founder, Tay Yong Chuen]