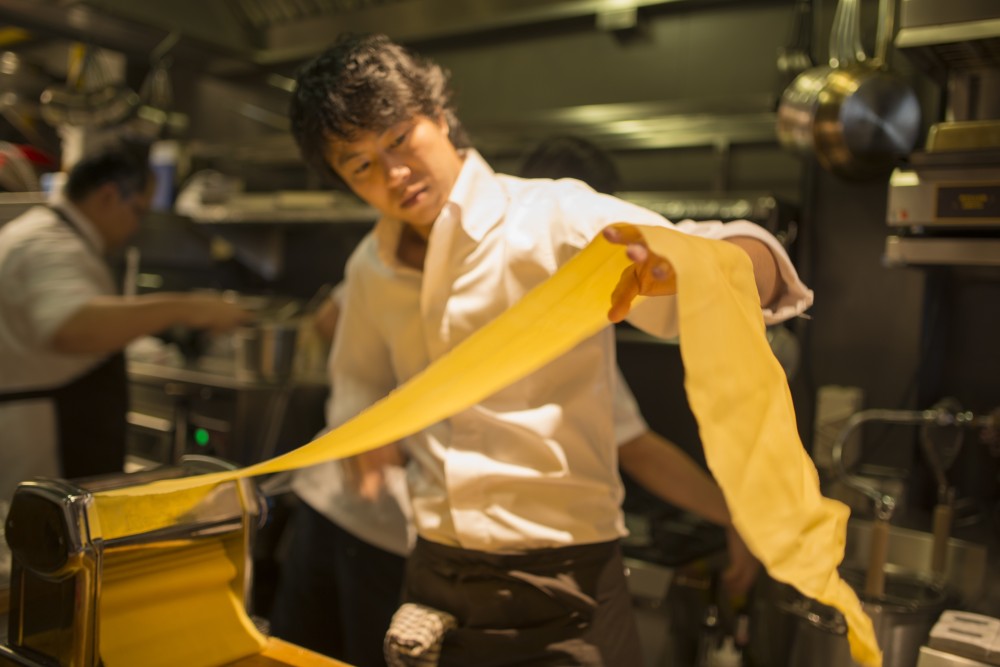 I was invited during the soft launch of Tokyo-Italian restaurant Terra. Trailblazing the way for Japanese chefs in Singapore, Chef-Owner Nakahara Seita introduces a new culture of Tokyo-Italian dining to the local food scene.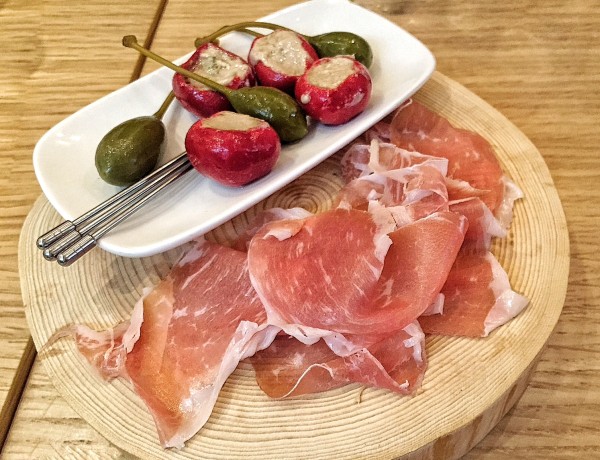 Already a mainstay in the Japanese dining scene, Italian cuisine was adapted to incorporate local tastes, flavours and techniques unique to Tokyo. Chef Seita's Italian cuisine is influenced by the four seasons of Japan and a trademark blend of Japanese nuances and foundation.
A native of Tokyo, Chef Seita is no stranger to Singapore, having a deeply-rooted love for the city in which he grew up during his formative years and where his passion for Italian food began almost 20 years ago. As far as he is concerned, his culinary journey began here in the Garden City and he vowed to one day make a difference to the country's evolving food landscape. He worked as Executive Chef of Enoteca L'Operetta back in 2010.
I had the Degustation Menu ($98++). To note, their a la carte portions are slightly bigger too.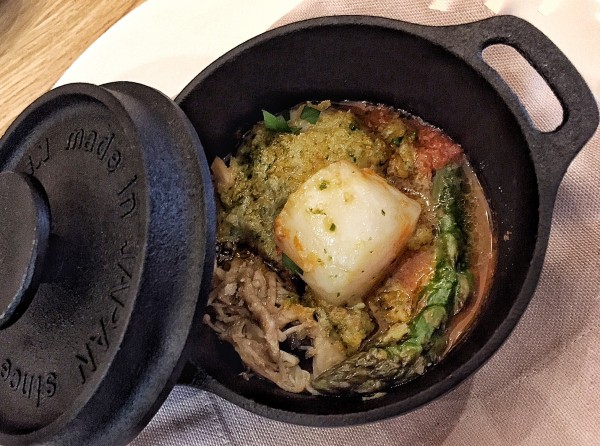 I started the meal with Salfutu scallops. Without much room for creativity, there is no spectacular surprise towards this dish. It was competent at the very least with the scallops cooked just right.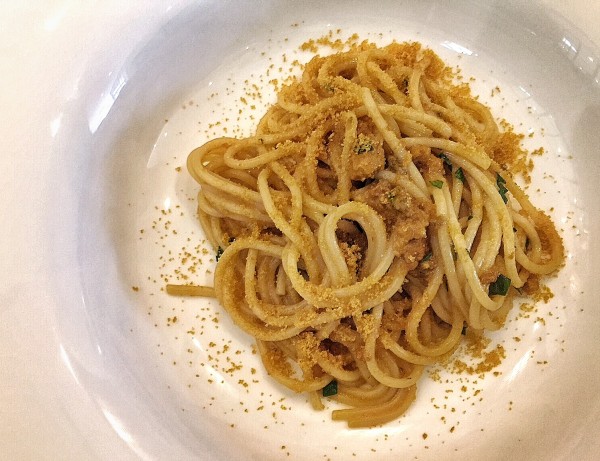 The Uni Pasta comes cooked al dente, an important measure of a good grasp of Italian culinary skills. It's thicker version, which I liken to bucatini, gave a nice bite and picked up the uni flavours very well. Serious about their Italian roots, Terra definitely put in the extra effort with their handmade pastas, and just looking at the chefs pass the fresh pasta dough through the pasta machine builds the anticipation. The shredded bottarga gave a punch of the salty ocean flavour which harmonised well with the uni. As with most patrons, I would think it wouldn't hurt to have a bit more uni for a richer texture.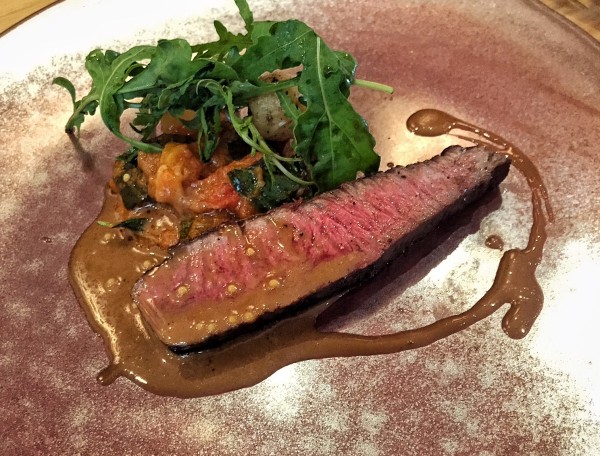 A MUST EAT! The third dish, Tajima Wagyu Beef is probably the 2nd best steak that I had for 2015. Marbled beautifully, it was tender with a firm bite, and lightly charred on the outside. The flavours of the grill smoked the meat up with a fragrance that lingered.

The sorbet was wonderfully done, sweet and made with only the best of seasonal grapes and figs from Japan. The dessert menu changes with what's in season, so expect a surprise when you visit.
The Parisian-styled decor set a nice dining atmosphere. Chef Seita did well for his confident and innovative creations like the uni pasta and Taijima Wagyu beef. It will definitely be a place where I visit again.
A 5-course degustation starts from $98++.

54 Tras Street, Singapore 078993
Contact
+65 6221 5159
Operating Hours
Mon – Fri, 12pm -2.30pm, 630pm – 11pm
Sat, 6.30pm -11pm
Closed on Sun