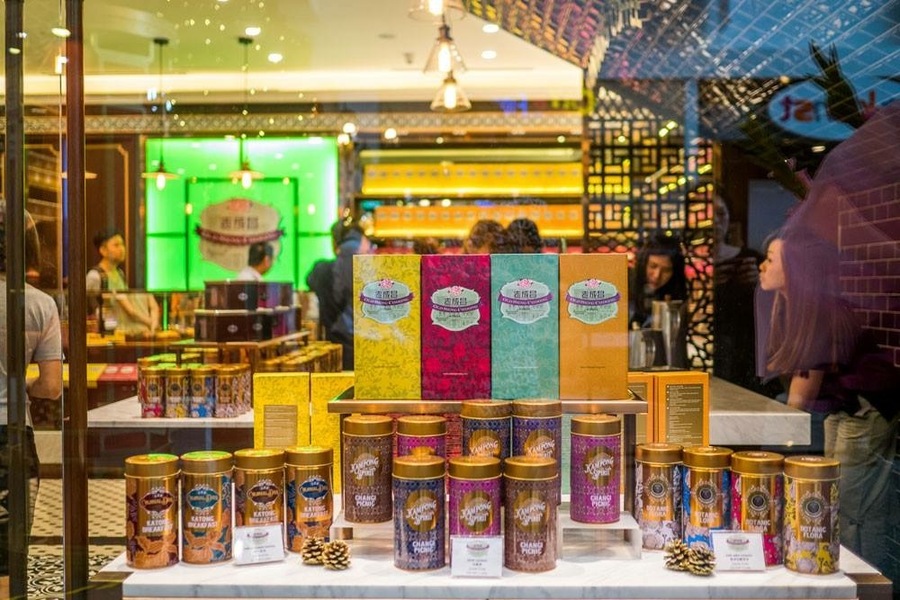 Festive goodies are selling out fast for Chinese New Year. If you've yet to complete your shopping, we have some great recommendations from Old Seng Choong that are totally extraordinary, tasty and traditional for the festive season!
Branding an old confectionery
Founded by renowned local pastry chef Daniel Tay, Old Seng Choong offers traditional bakes and cakes to celebrate every joyous occasion.
This eponymous new concept is especially poignant for Daniel Tay, who created it as a tribute to his father, a baker and confectioner himself for over 30 years. It is named after the well-loved Seng Choong Confectionery, which was established in 1965 and run by Daniel's parents until its closure in 1996. The brand focuses on traditional festive treats to accompany every momentous occasion and celebration in life.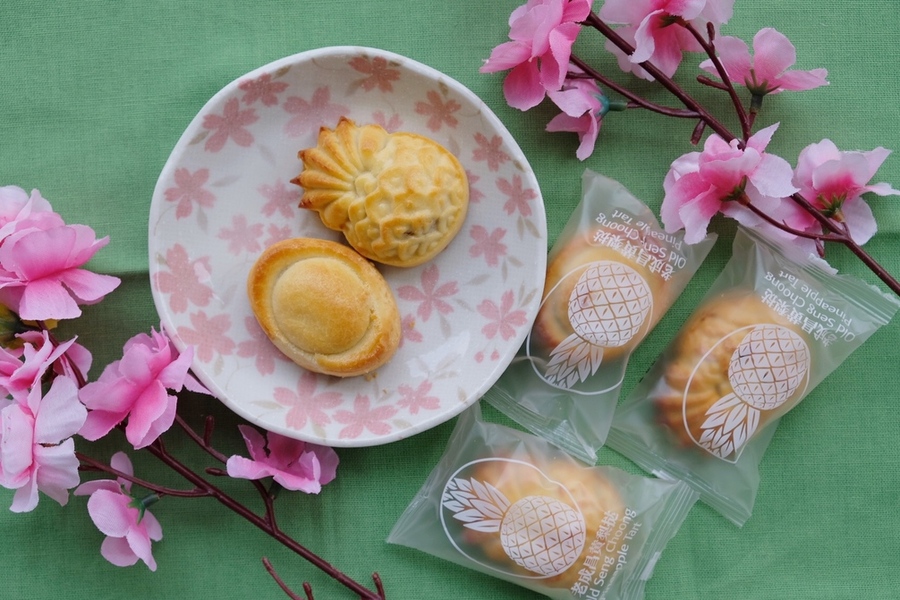 Old traditions are well kept
Keeping the traditions of making original and tasty new year goodies for the traditionalists, we took comfort in the flawless range of our Original Pineapple Tarts (S$18.60). They are specially crafted and packed in the communal style for sharing. Though they come with many other flavours like Bak Kwa and Yuzu, our loved ones really love their original ones more. They are bursting with light sweetness and sourness while you will love the buttery but perfect crust.
Other traditional Chinese New Year goodies like yam cake and nian gao are our favourite buys yearly.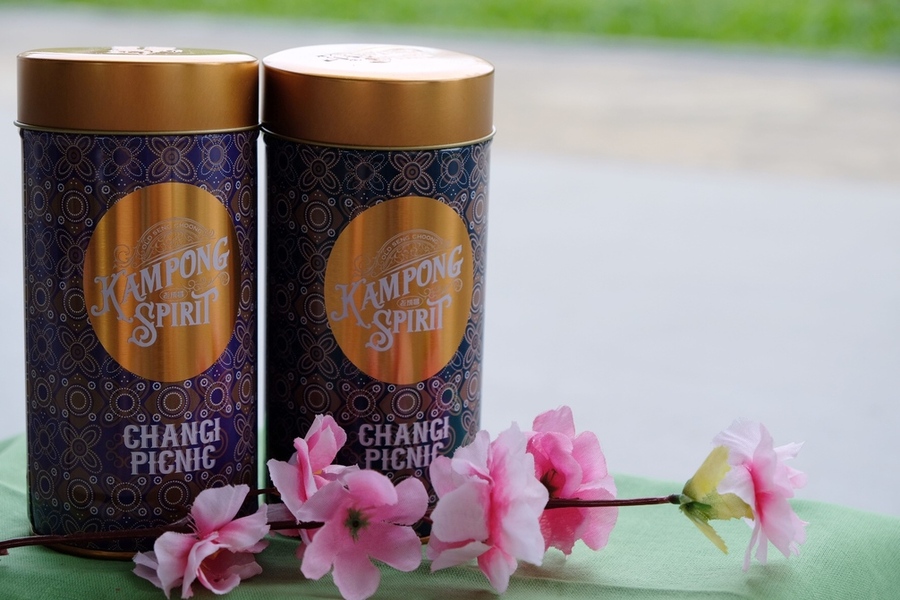 Old traditions meet new flavours
Who will ever think of creating ordinary cookies out of familiar tastes like satay, bak kut teh and cereal prawns? Old Seng Choong did it! Like their Cereal Prawn Cookies (S$16.83), it entails with the taste of Nestum cereal and the fragrant aroma of freshly chopped curry leaves. Each cookie is also flecked with small dried shrimps for extra texture. It's so addictive to keep eating.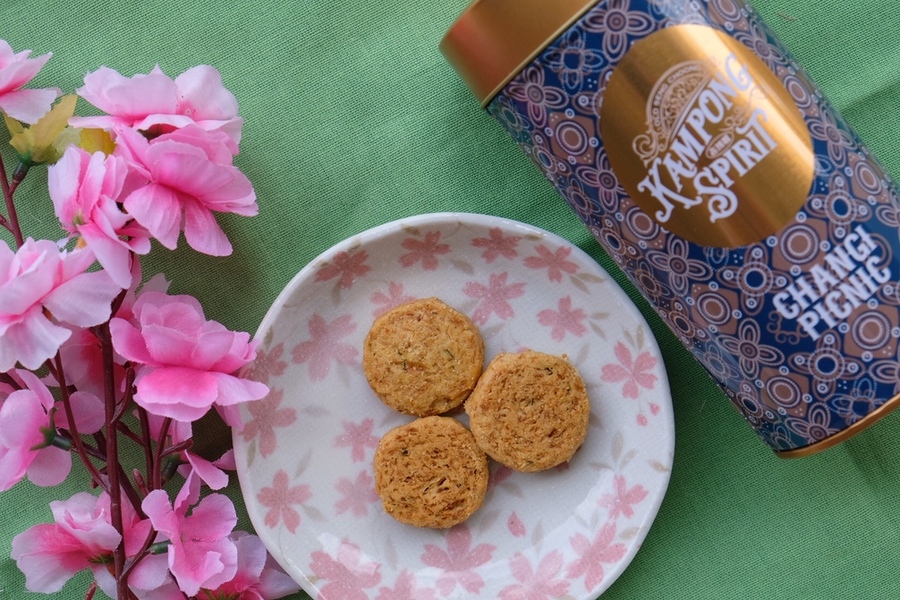 While the store features other flavours like Gai Zai, Laksa, Earl Grey and many more, the other awesome favourite of ours will be Bak Kut Teh Cookies. You will literally feel like savouring from a bowl of ' bak kut teh'. It is best paired with a hot pot of Chinese Tea.
Verdict
As they keep traditions very well, the range of Old Seng Choong confectioneries will not just be meant for a festive season. Made easily available in a brick-and-mortar store in Clarke Quay Central, the products are very popular with both locals and tourists. Of course, their packaging is so much of a win.
WIN A SET OF OLD SENG CHOONG ORIGINAL PINEAPPLE TARTS AND CEREAL PRAWN COOKIES
To thank our fans and followers for the unwavering support, we are giving 2 lucky winners to enjoy a set of Old Seng Choong Original Pineapple Tarts and Cereal Prawn Cookies!
To stand a chance to win the prize, simply follow the instructions below:
Like both Old Seng Choong & AsiaStyleAsia Facebook Pages, and share the post
Comment 'Liked and Shared' within post's comment
Answer the following question: What do you like about Old Seng Choong goodies?
*Contest will end on 4th February 2018, Sunday! Kindly email your answer and details (name, contact number, email) to contact@asiastyle.asia!
Review Rating: 8/10
6 Eu Tong Sen Street #01-48, The Central @ Clarke Quay, Singapore 059817
Opening hours: Mondays to Sundays, 11AM–10PM
Contact: 6282 0220
Website: http://www.oldsengchoong.com/