Honestly, I haven't been to weekend brunch that good for a long time. And Oscar's isn't the first name that comes up to me when I decide to. But my recent experience was enjoyable at so many levels:
An excellent fresh seafood selection with imported top-of-the-line oysters
A live pasta station with so many condiments you don't know where to start
A 'Superfoods' salad bar that will make sure that the buffet binge keeps in check
Hot and cold dishes that are individually very well-prepared and delicious, a challenge for most buffet lines
A premium carving station, from the very delectable London Roast Duck to a full suckling pig
Enter the carving station, with 3 delectable meats including the London roast duck, a US Prime beef rib, and a crispy suckling pig. Having had the real London duck, this version won me over as someone who doesn't like any poultry except chicken. The crispy skin, and the five spice seasoned flesh were so fragrant and every bite yielded a crunch that came along with a juicy finish of the tasty fat. Please keep it this on the menu!
#1 The best seafood counter in Singapore is here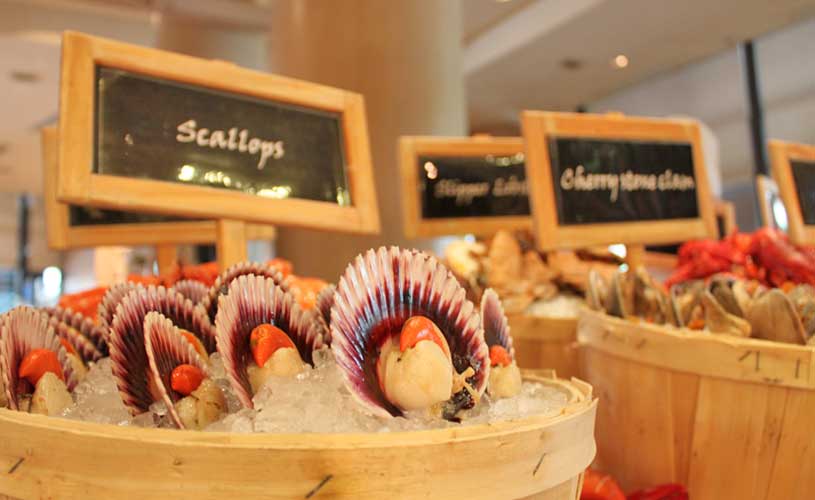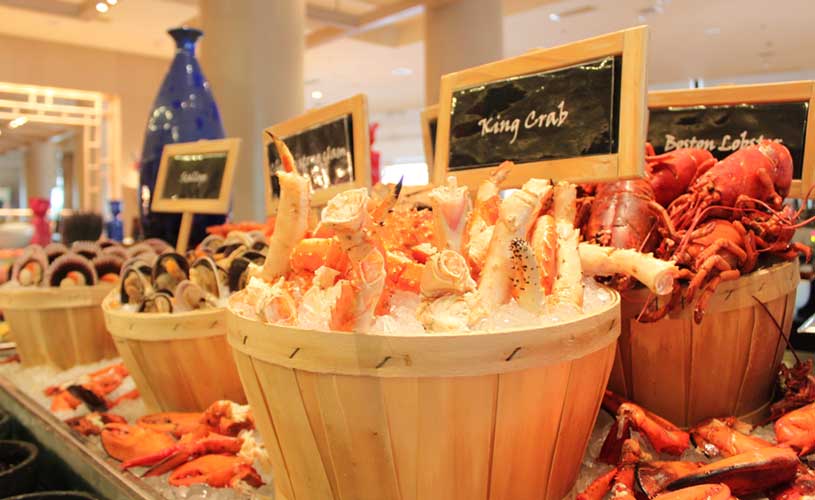 Every upscale hotel has a seafood counter but none has the breadth of Oscar's. The seafood counter has the least draws for me because I'm generally not into crustaceans but this is DA bomb. The sweet, succulent King Alaskan Crab and the Boston Lobsters make for an amazing start, and juicy scallops are so fresh you don't need to add much to it.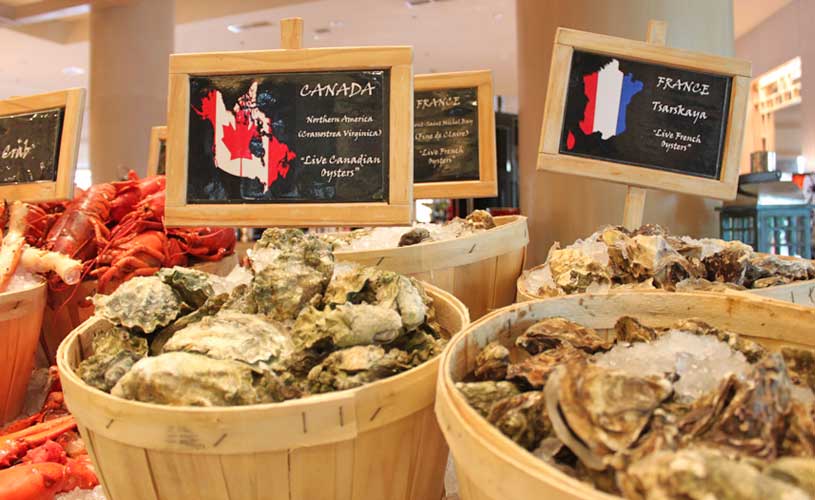 A fan of oysters? Get your fix of a premium line imported on a weekly basis to ensure its freshness. The Tsarskaya is the best in the lot, and best eaten without any condiments for its freshness to develop in your palate.
#2 The God of Butter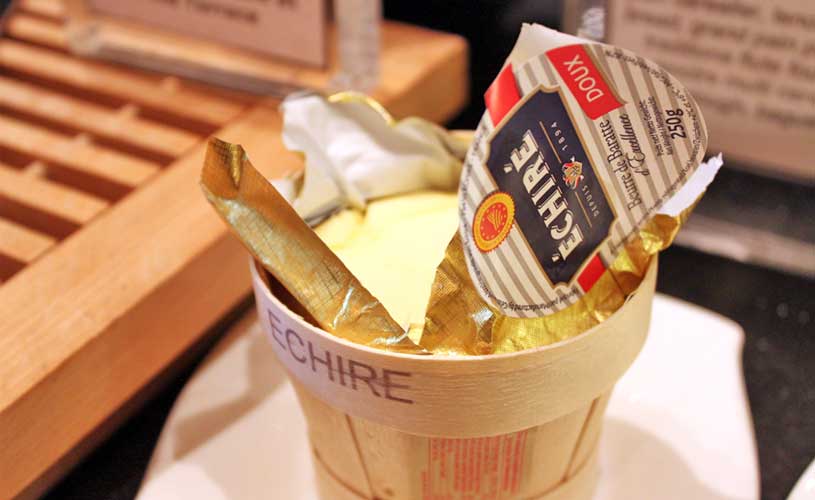 The first thing that wowed me as I walked around the line is the use of Echire butter, a famous French label that costs a bomb, just for this little tub. Interestingly, my first encounter was in Tokyo where I had a sponge cake layered with Echire butter and that divine richness, without the heaviness of the fat, left an unforgettable impression. Imagine this butter, on everything.
#3 Recharge with Superfoods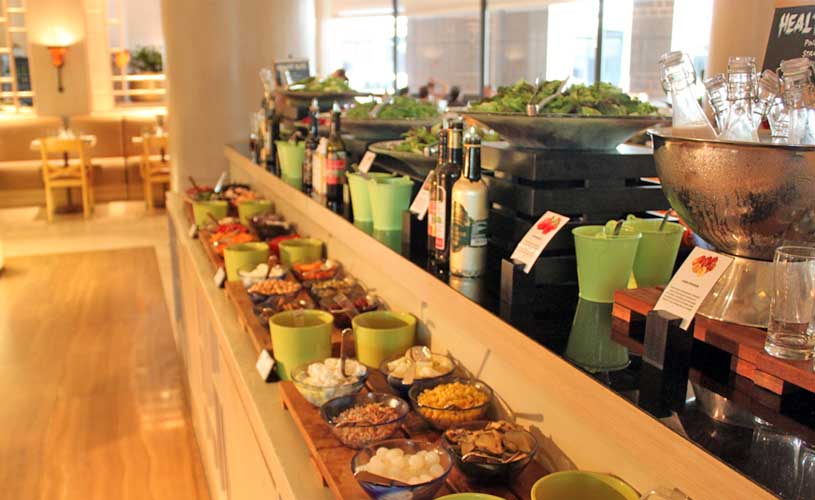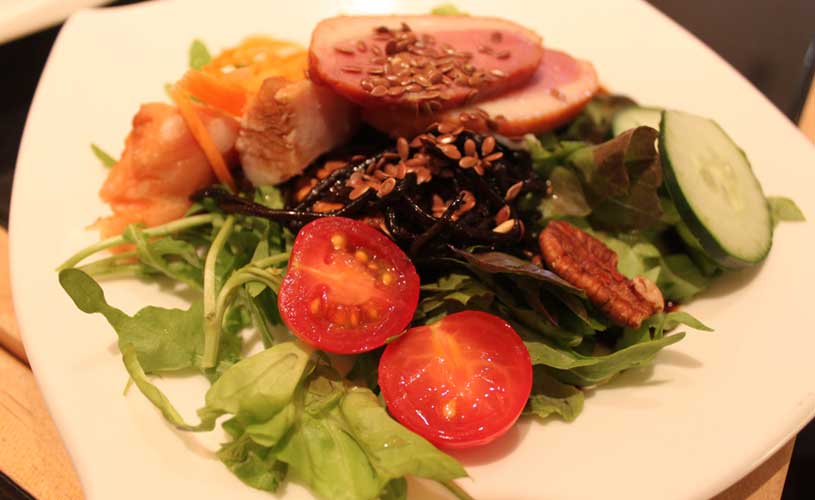 A dazzling range of superfoods greets you here from quinoa, chia and flax seeds, with so many different types of olive oils alone. Assemble your own power salad or try a selection of 10 chef creations that are guaranteed to be tasty. Try the mango smoothie if it's available that day, gym goers will agree that should be the gold standard for all protein drinks!
#4 A live pasta station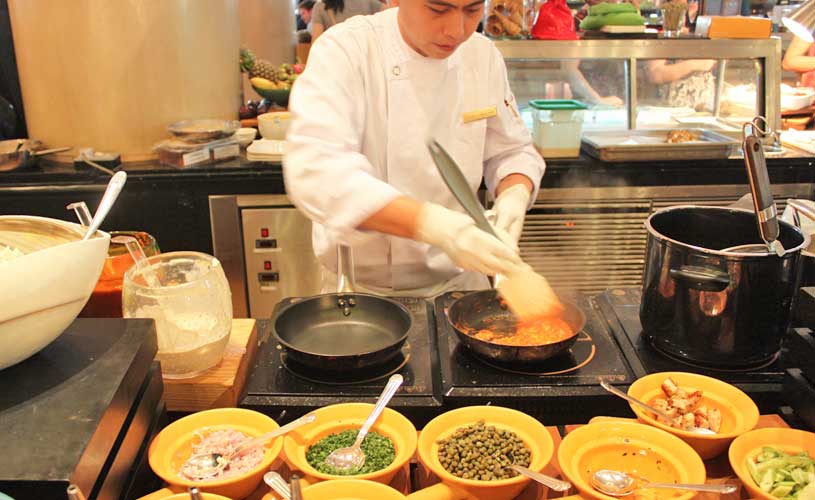 Choose from pasta or risotto to have it cooked a la minute to your desired sauces from an innocent organic tomato sauce, the more elaborate coulis of piquillos, and a cream base with mushroom and dijon mustard. I chose the coulis with risotto and added fresh chives, parmesan cheese and a few black garlic bulbs which gave an awesome punch to the entire dish.
#5 Delectable hot dishes so good, you don't think you're at a buffet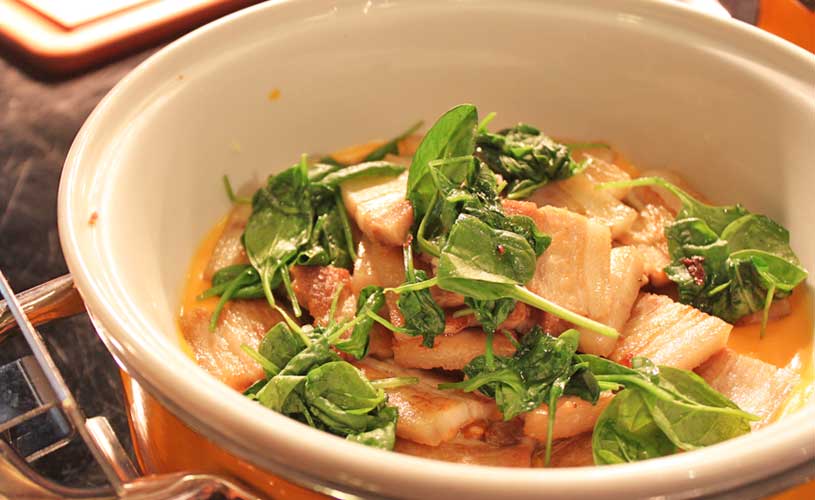 I'm not exaggerating. Most buffet lines tend to do well in the fresh seafood and roasts section but when it comes down to the individual warm dishes, it can't seem to keep up. The reason is usually due to cooking in large quantities. But Oscar's seemed to have nailed it because it's all good. The Sous Vide Pork Belly in cream was so well-done, and the Indonesian Live Crab, was cooked in a curry so delicious you will forget we are the kings of crab sauce creations.
#6 Dazzling dessert selections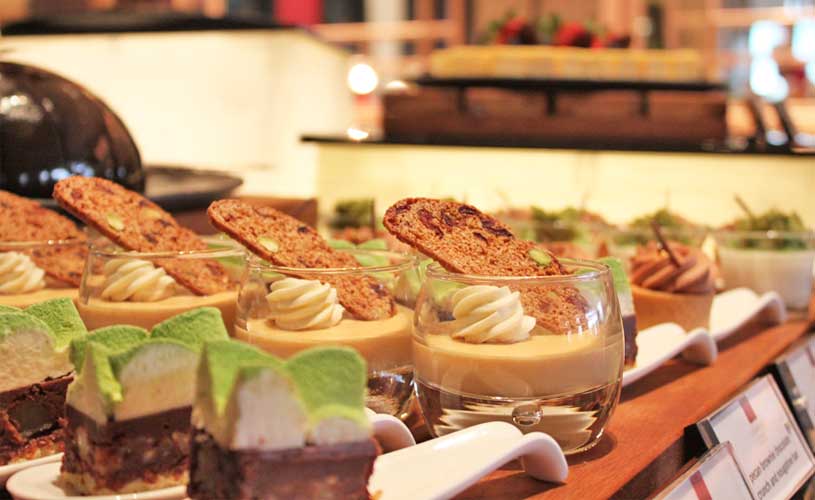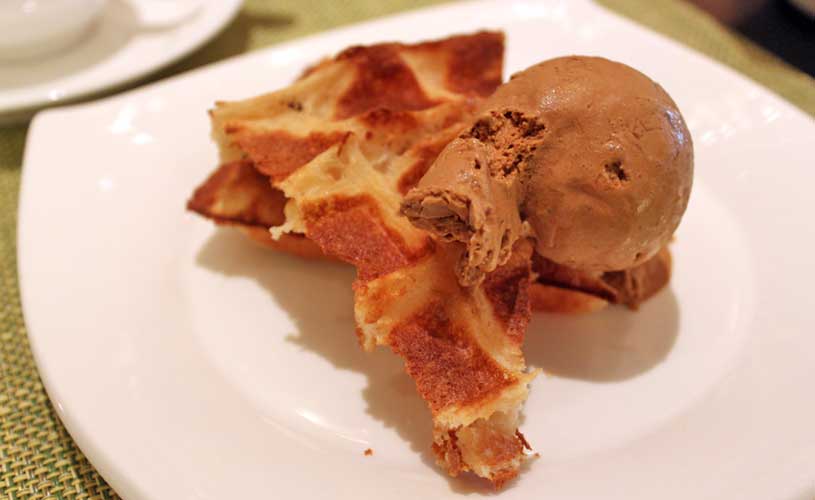 On top of the range of cakes, pastries, chocolates, and different confectionery, the fresh waffles with ice cream is a must-have. So crispy and buttery, perfect with a scoopful of cold and creamy chocolate. An interesting observation is that most of the desserts were just adequately sweetened, so most of the art comes from the ingredients themselves, rather than just raw sugar.
Verdict
S$98++ may sound a tad too much but going not just by the fact that it's all topnotch, premium quality ingredients and condiments – the culinary expression persists as well, with an excellent presentation, and taste. Go all out at S$118++ with free flow sparkling wine, house wines and cocktails, or S$158++ for champagne.
Oscar's (and the London roast duck) is a buffet that I'll remember for quite a while, and try to re-visit once they change their themes because they have gotten the basics right, and have brought it up beyond that level.
Restaurant rating: 8.5/10
Oscar's (Map)
Conrad Centennial Singapore
2 Temasek Blvd, 038982
Tel: 6432 7481
Hours: Sundays from 12.30 to 3.30pm
Reservations: Chope or via phone