Pathumwan Princess Hotel offers easy access to Bangkok shopping malls
Pathumwan Princess Hotel is just a stone's throw away to many Bangkok shopping malls. Within less than 5 minutes, you could get to MBK Shopping Centre and Siam Paragon.
The sleek and chic urban hotel is connected to National Stadium BTS Skytrain via MBK Shopping Center, offering easy access to many Bangkok shopping malls.
Hotel Suite – a classical Thai-style setting with privacy  
Pathumwan Princess Hotel offers a splendid range of accommodation options, ranging from the 34 sqm Superior Room all the way to the luxurious 74 sqm Pathumwan Horizon Terrace Suite (oh, this is just perfect for honeymooners!). It's a definite choice for anyone looking to splurge on a panoramic view!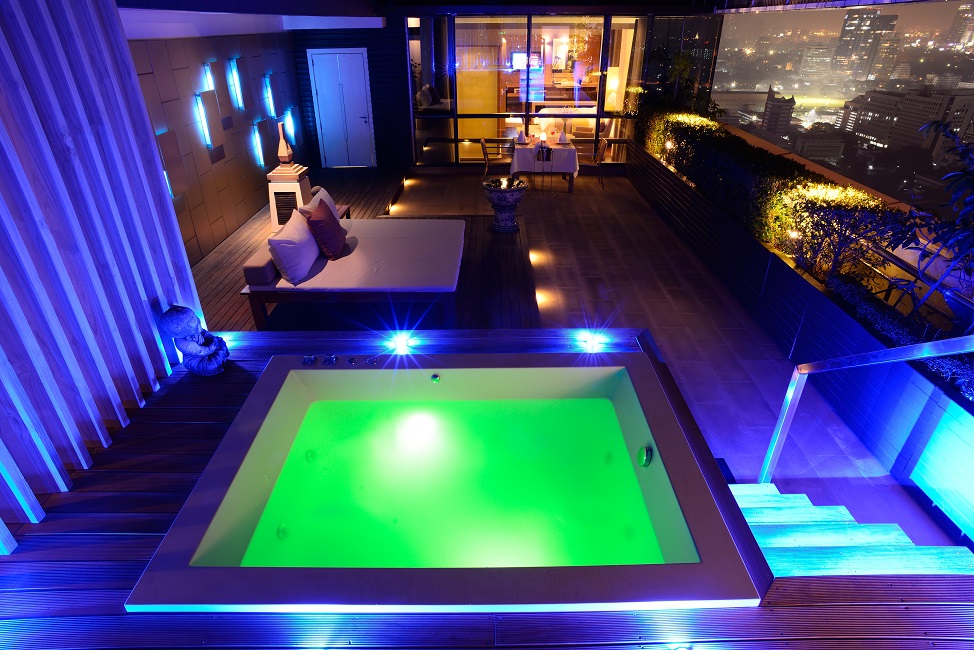 We stayed in their Hotel Suite. The living room gave a homely feeling with the parquet flooring and warm furniture tones. With a large L-shaped sofa, it feels like you can have your friends over just to watch TV together.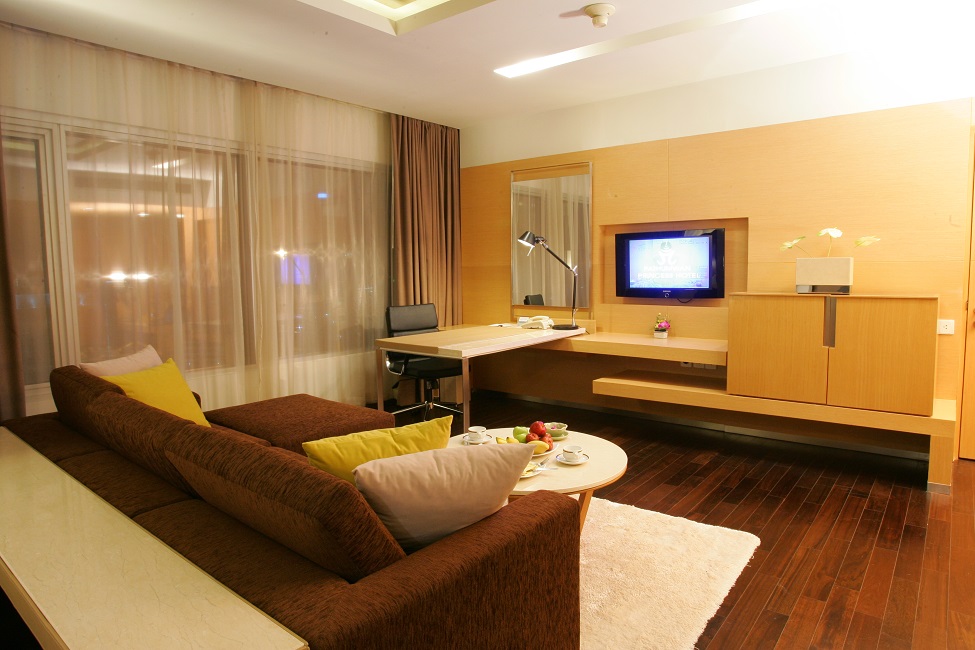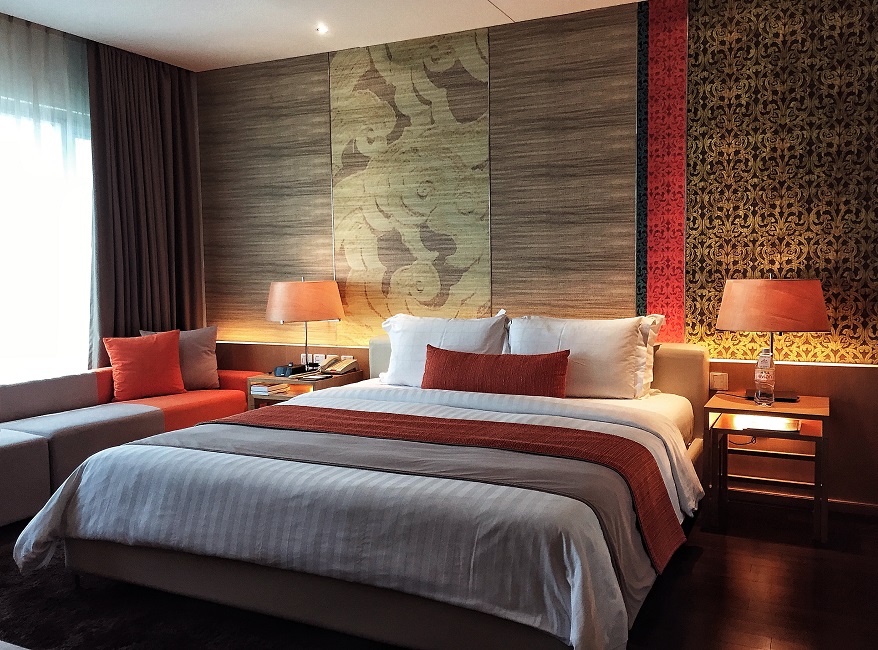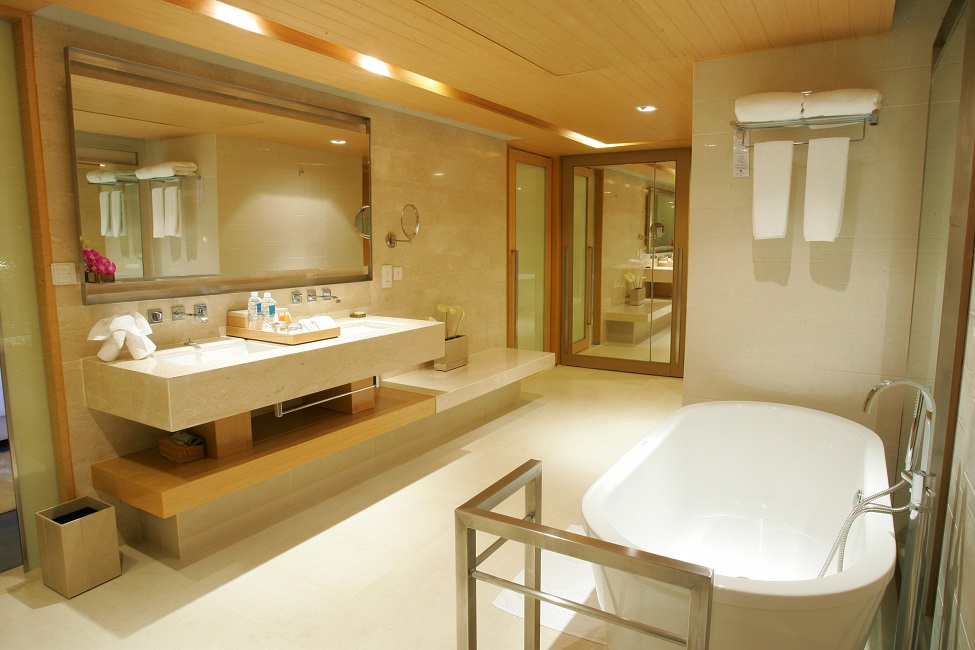 The room offered a perfect combination of functionality, style and privacy. It featured a large work desk, an expresso machine (hurray for coffee daily!), and a complimentary mini bar. The spacious bedroom was designed with happy and vibrant tones of lime green and orange, leading to a luxurious and large bathroom, it is a great pleasure to soak into the bathtub.
While Pathumwan Princess Hotel offers a thoughtful and relaxed atmosphere for a stay, there are loads of interesting activities that you can do for the day ahead.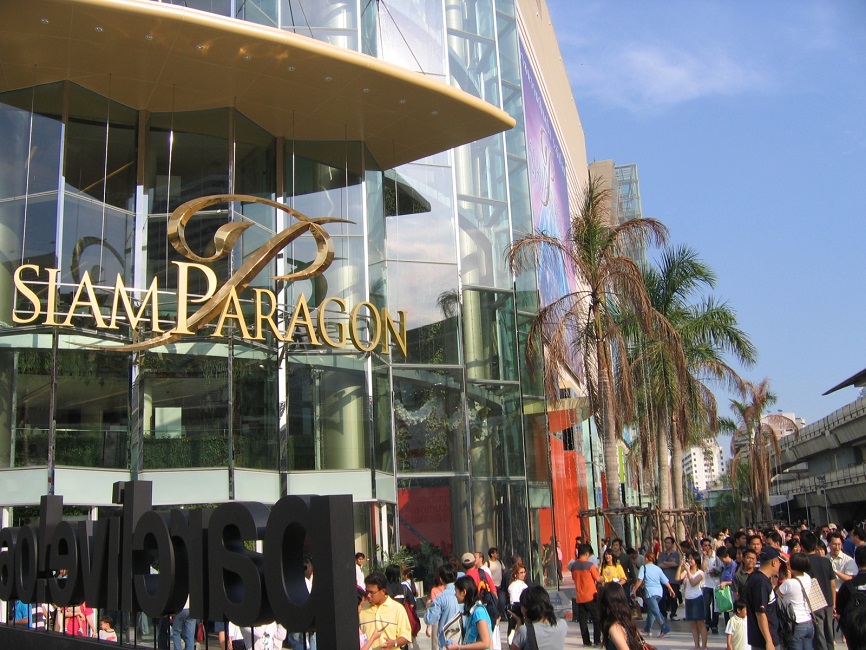 Things to do in the area:
1. A slow stroll (through an upcoming and new skywalk) to Siam Paragon for shopping
2. Check out Madame Tussaud's Bangkok that is just a stone away
3. Take a short ride to Platinum Shopping Mall for more shopping and have more local Thai delights.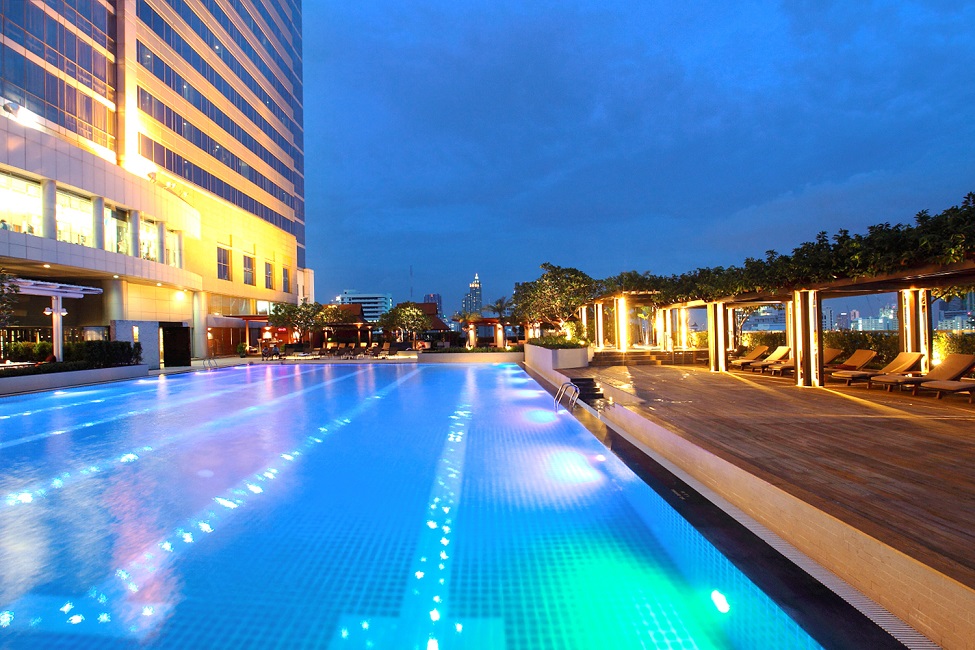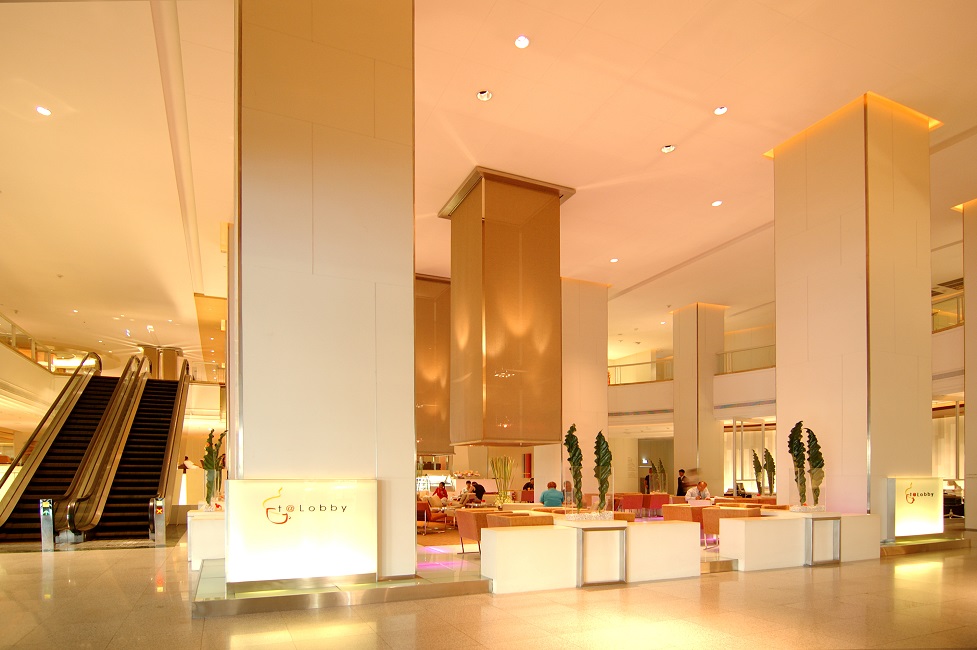 On a typical lazy day, we chose to be away from the bustling city. The hotel's pool offers a tranquil moment to chill, like any escape. We enjoyed our afternoon coffee in the comforts of the hotel lobby.
All day dining with international food offerings   
While MBK Shopping Mall offers easy access to local Thai delights and cafes, we enjoyed through the good selection of restaurants in Pathumwan Princess Hotel.
You can choose from Ping's Restaurant for Thai Teochew cuisine, Kongju for whimsical Korean favourites to Ping's Hotpot for steamboat delights.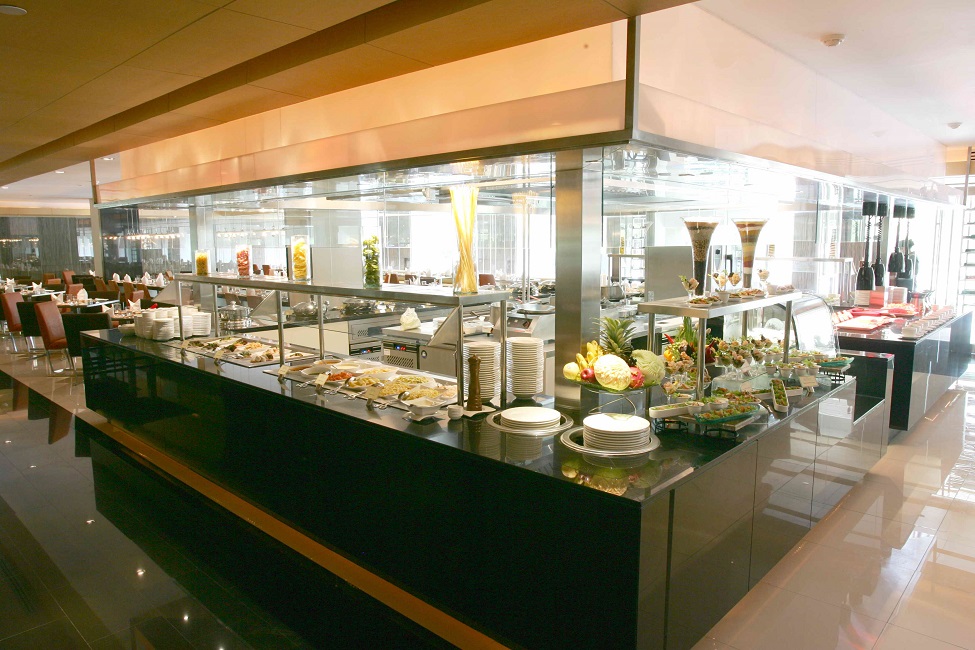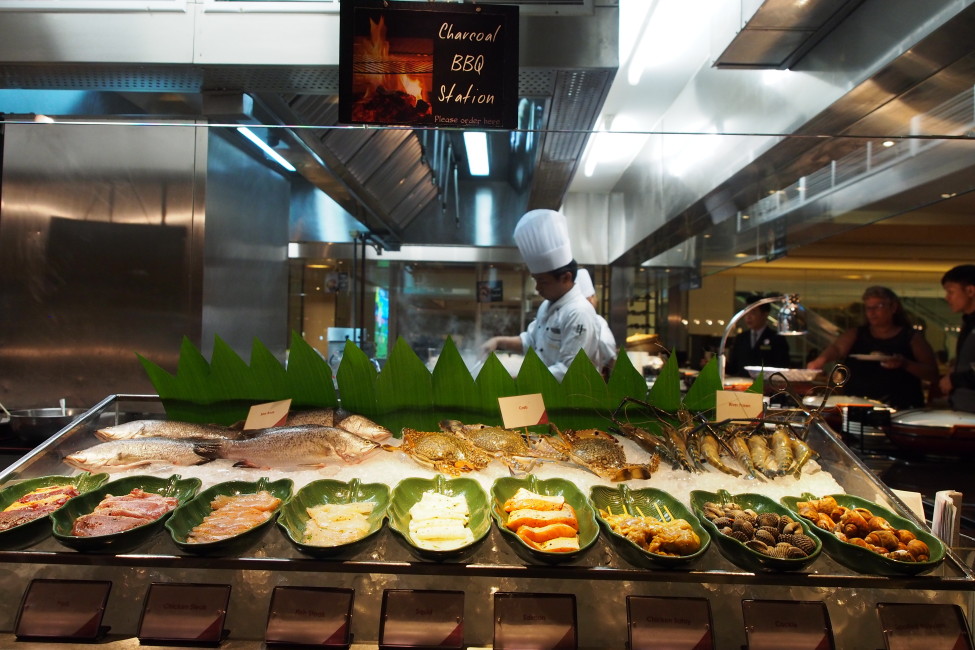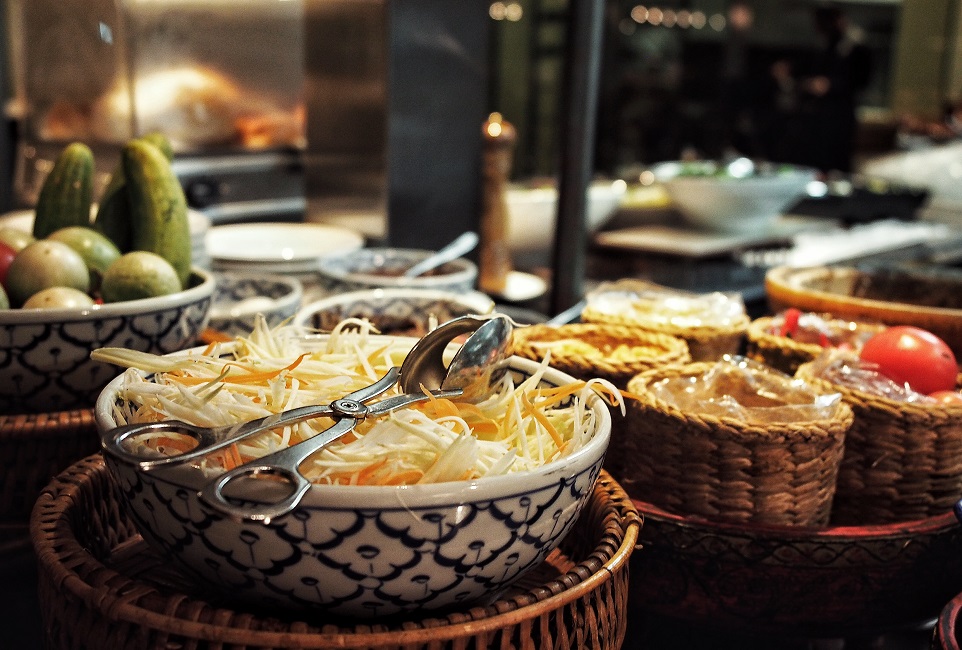 What's more, CiTi BiSTRo offers cutting-edge international buffet, it offers something for everyone to match any occasion. My dinner companion and I enjoyed the meat grill selection and in-house delightful som tum from our dinner buffet selection.
Verdict
If you're are looking for absolute convenience, Pathumwan Princess is it. Right next to the National Stadium BTS Station and a stone's throw to so many popular Bangkok shopping malls in the area. Moreover, the service staff made us feel like home, especially the concierge at the hotel's entrance who never failed to greet us!
Hotel rating: 7/10
444 MBK Center, Phayathai Road, Wangmai, Pathumwan
Tel: +66 (0) 2216 3700
Hours: Daily
Website: http://www.pprincess.com/
Nearest Station: National Stadium
Reservations: Via phone, website