Panko Singapore possibly offers the best kushikatsu dining experience. It is a collaboration between Chef Asai hailing from Osaka and Unlisted Collection. Chef Asai will also be working closely with head Chef Ishikawa who will call Panko home.
It makes its home at 4 Haji Lane adding its neon flair to the buzzing street scene.
Kushikatsu originated in Osaka and it was historically known as a popular comfort food for many to eat in Japan. My dinner companion and I don't really have big appetite for that day, we went for a la carte kushikatsu, pricing from $3-$8 per stick. So it seems cheap, but is it really?
Why is the name as Panko?
Filled with cheeky, casual and cool vibe, we were seriously curious about the name – Panko. It is inspired by the bread crumbs used to coat the skewered  food and vegetables. Panko bread crumbs are specially made, using an electrical current to produce a crustless bread which is then finely ground into bread crumbs. So interesting.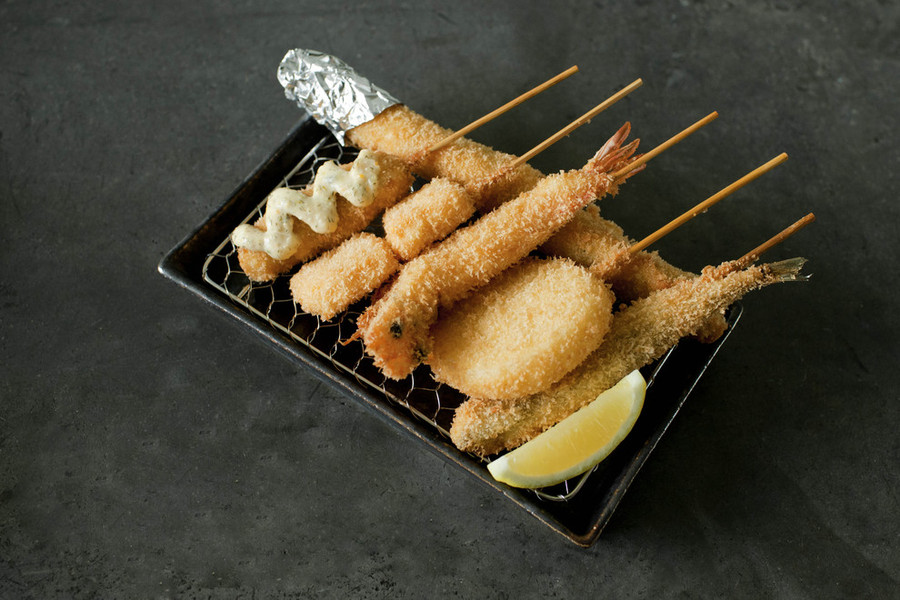 Elaborate and quality kushikatsu experience
The kitchen runs an elaborate production line starting with deep-frying, elaborate plating, after which it is given a heavy drizzle of sauces on the side.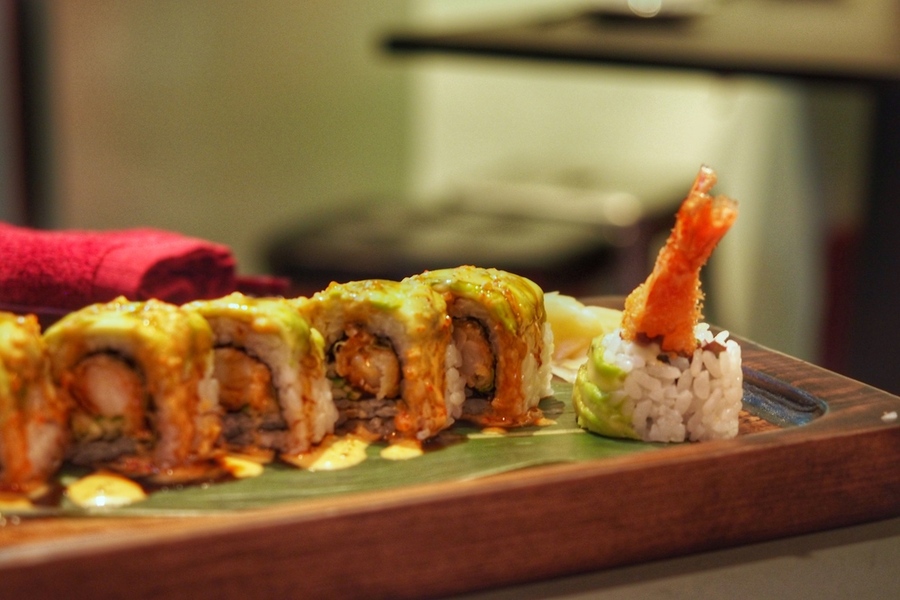 While Panko offers a huge selection of kushikatsu, there will be sushi, sashimi and rice bowls to round out any diner's experience. Like their sushi dragon roll ($22), every sushi piece was crunchy and fulfilling.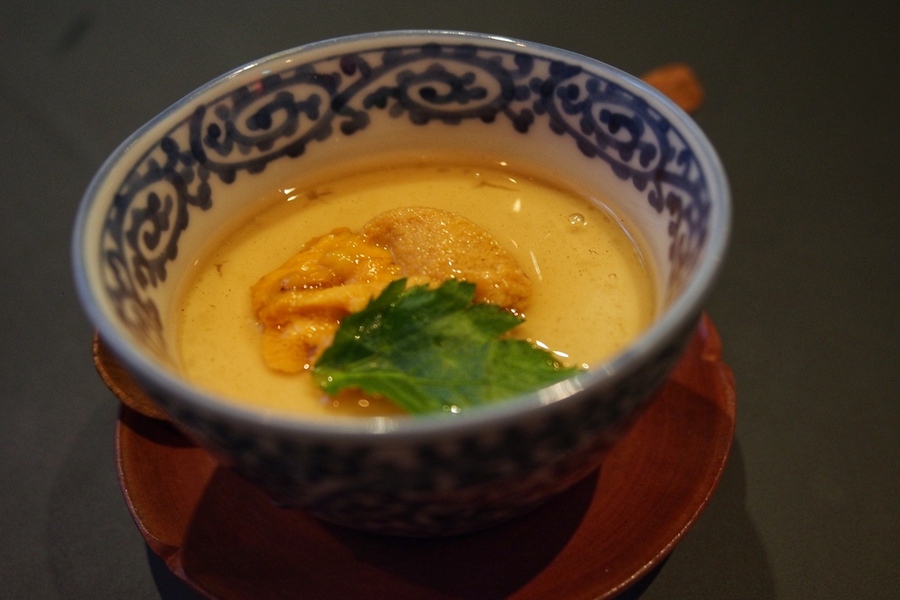 My companion had the deliciously steamed chawanmushi topped with a piece of uni, their rendition is slightly richer than others he ever had. It was gobbled down in no time. The best highlight was their shiitake with chicken truffle miso ($8). It was the completed masterpiece, truffles were served generously. We also tried asparagus with garlic mayo ($6), shishamo ($2), Japanese oyster with tartar ($8) and many more!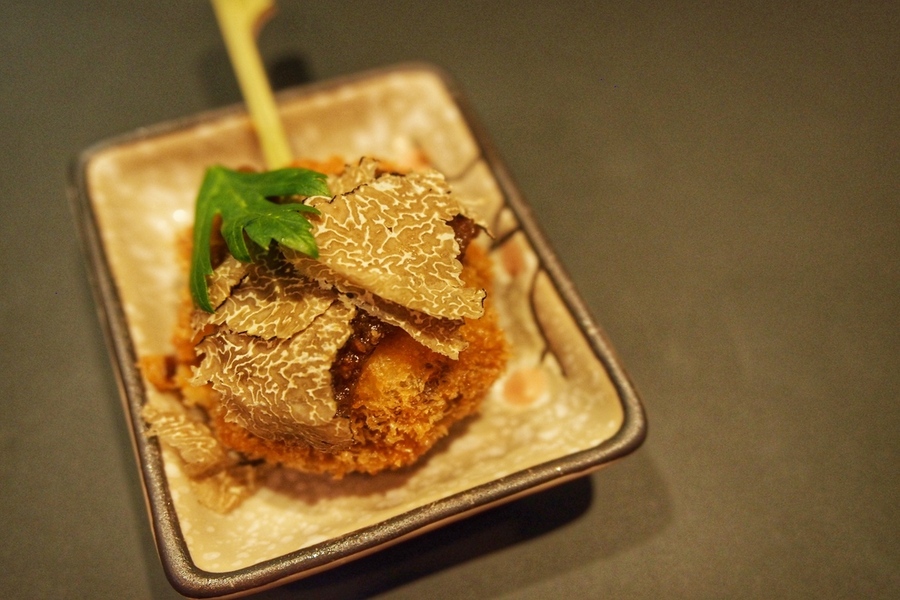 Value lunch set meals set to go
Lunch sets at Panko are of exceptional value starting at $17++ and  include  soup,  chawanmushi, pickles, kushikatsu and dessert.  For the night, diners can choose to go to Panko Course Menu at $88 per person.
Don't forget to complement your kushikatsu. The Panko's bar will serve cocktails ($16), shochu (starting at $8), sake (starting  at  $13 for 90ml) and a  fine selection of Japanese whiskies.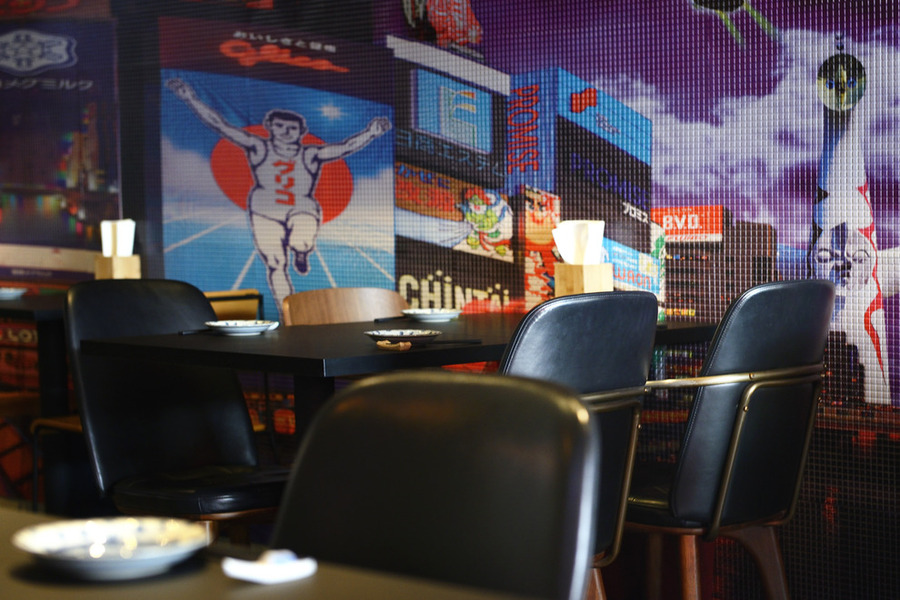 Verdict
We love the cheeky, energetic and casual dining atmosphere of Panko Singapore. Think back streets of Japan, think neon, think fun. You will love to dine here, I am sure. Awesome.
Review Rating: 8/10
Panko Singapore (Map)
33  Arab  Street  Singapore  189197    Second  entrance,  4  Haji  Lane
Contact: +65 62913323
Operating Hours:
Lunch  12:00pm  –  3:00pm  (last  order  2:30pm)
Dinner  6:00pm-­‐12:00pm  (last  order  10:30pm)
Sundays  Dinner  Only  6:00pm  –  12:00pm
Closed  Mondays  and  Public  Holidays
Nearest MRT: Bugis