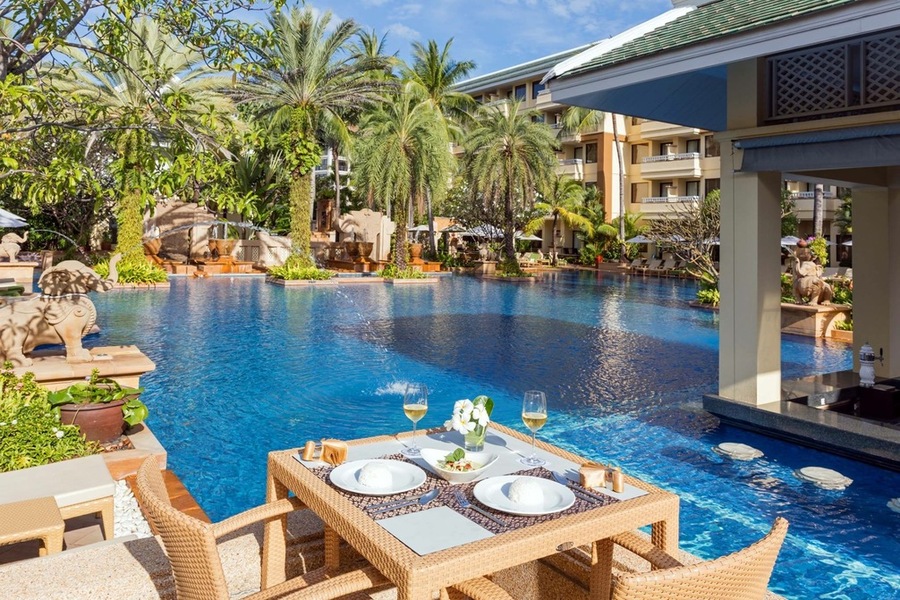 Here's our first Patong Beach guide. From the superbly happening nightlife to the tranquil moment on the beautiful Patong Beach, Phuket offers a myriad of experience. Holiday Inn Resort, like its name, is arguably best hotel for a great vacation. 
It attracts any type of traveller looking for a ultimate place to rest and relax.
Unparalleled Accessibility 
For the frequent traveller in Phuket, getting to your hotel after your flight is best to be fuss-free. Given the good proximity to the airport, our 30-minute airport transfer was swift and easy. Airport transfer could be arranged with the hotel for a seamless experience! This is probably another best travel experience after our Bali Guide!
The hotel is located in the heart of Patong Beach with hip bars, luxurious spas and gastronomical delights, all just a stone's throw away. For the shopaholics, shopping outlets and malls are lined up along the road leading up to the popular beach.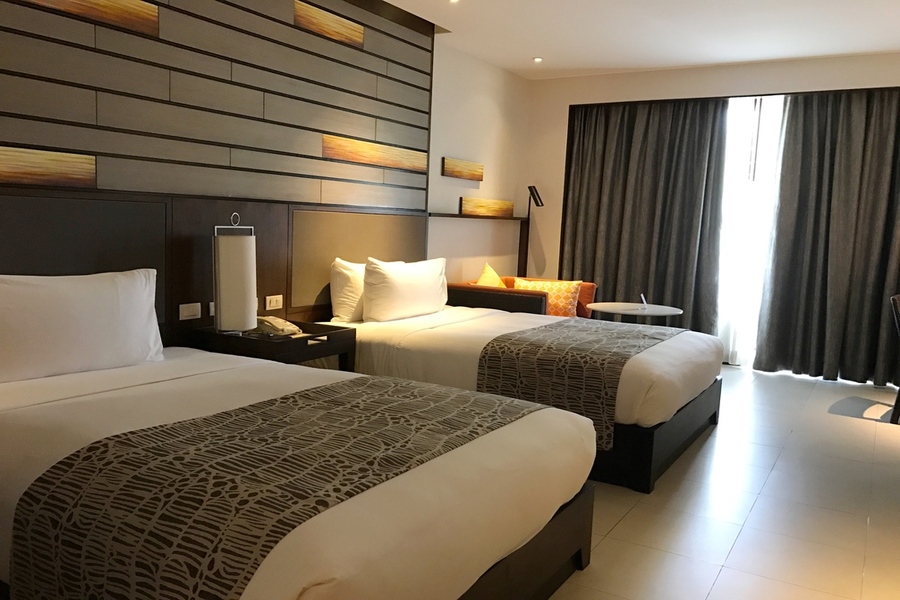 Comfort Just Like Home
When we stepped into our room, it was surprisingly spacious with simplicity and comfort of a home. The decor was calming with its orange and grey tones.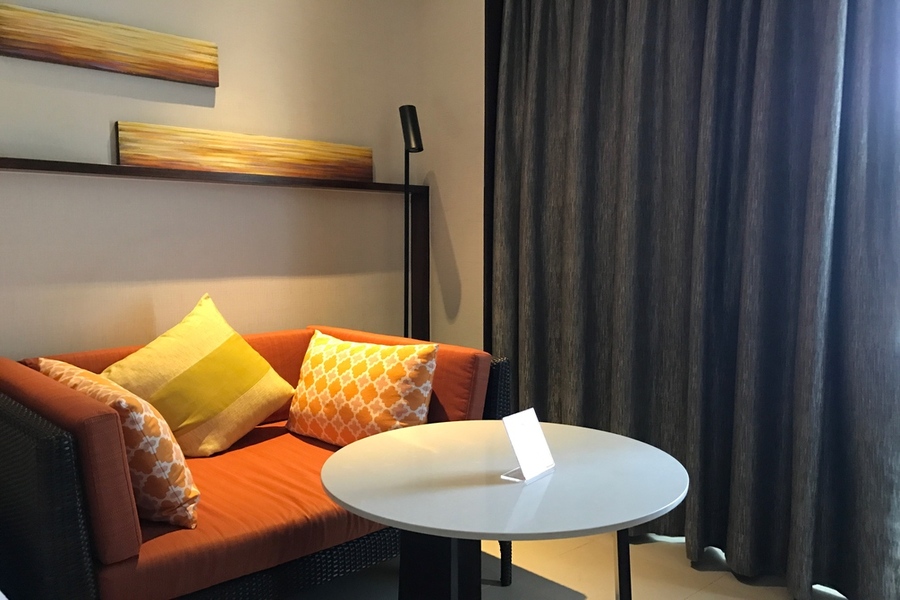 We took a fancy to the day bed in our Deluxe Room, as it was the perfect place to relax after a day of activities. The room featured a small balcony that boasted stellar experience of garden view.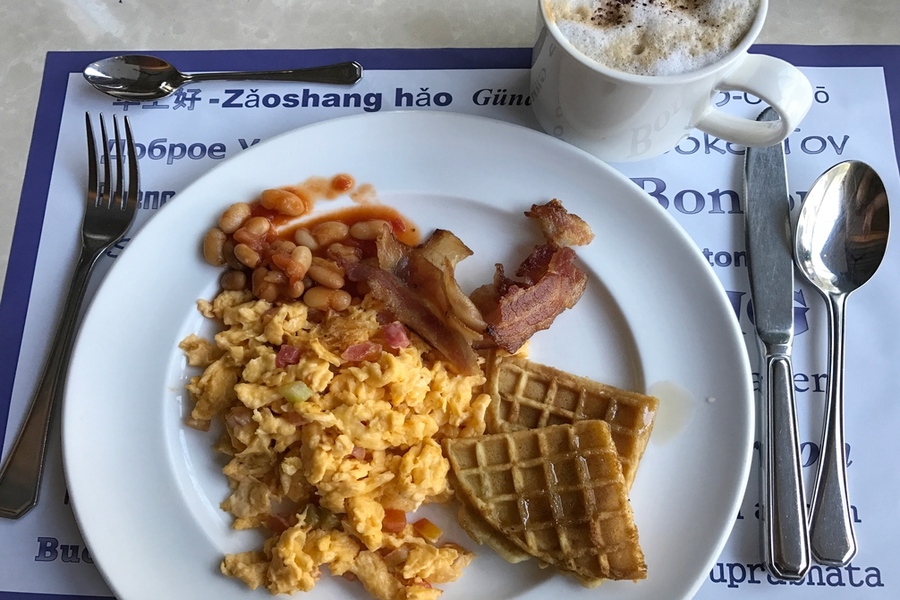 A Breakfast To Start Any Day
Holiday Inn Resort from Intercontinental Hotels Group is well known for its excellent breakfast buffet and great service value in the resort. But the best of all, the breakfast area is so spacious, coming with a fantastic beach view.
A Resort Filled With Holiday Activities
"Is WIFI included?" will be a firm thought that goes into booking a hotel when planning for travels. For those who need to stay connected, you don't need to worry. Holiday Inn Resort makes our Patong Beach guide perfect as we explained the fun-filled activities around the resort.
Go kart in Phuket. Go Kart gives you a rush of adrenaline to shake the sloth out of your lazy day on the beach without having to to get 'too physical'.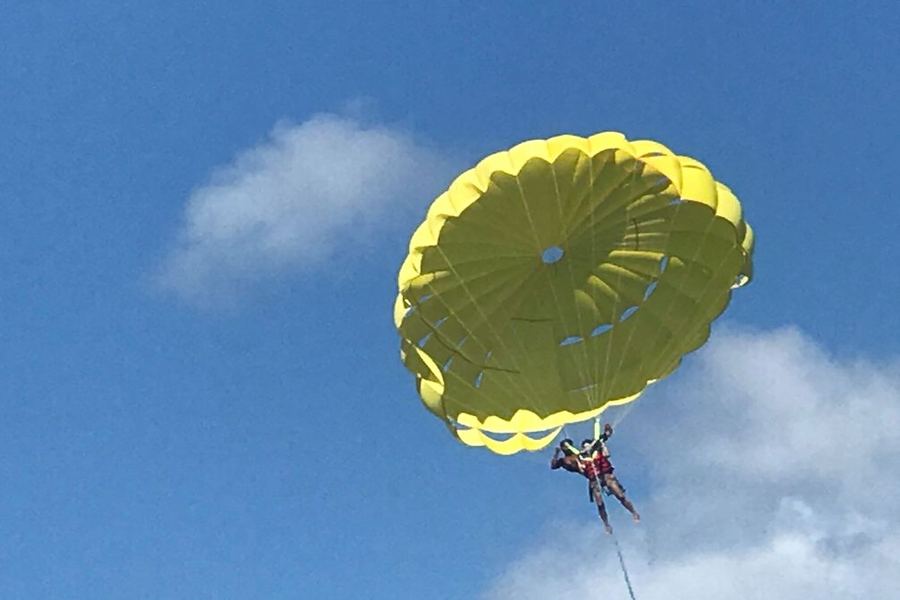 Parasailing that's so exciting. In Phuket, you will find a handful of operators on the most popular beach providing the outdoor activities like parasailing.
Winding down your evening. You can choose for a luxurious drink and dine session at Joe's Downstairs. Modern cool white decor with outdoor decking, the restaurant is set against the crisp blue ocean of Kalim Bay. The sunsets are so amazing.
Verdict
With affordable rates for a resort in Phuket, Holiday Inn Resort is a very perfect stay in Patong Beach. The holiday vibes and good location are winning points for the stay.
This is probably our best Patong Beach guide. For more booking details, please visit Holiday Inn Resort, Phuket.
Hotel rating: 7.5/10
Holiday Inn Resort, Phuket
52 Thawewong Rd, Tambon Patong, Phuket, Chang Wat Phuket 83150, Thailand
Phone: +66 76370200
Email: reservation@holidayinn-phuket.com