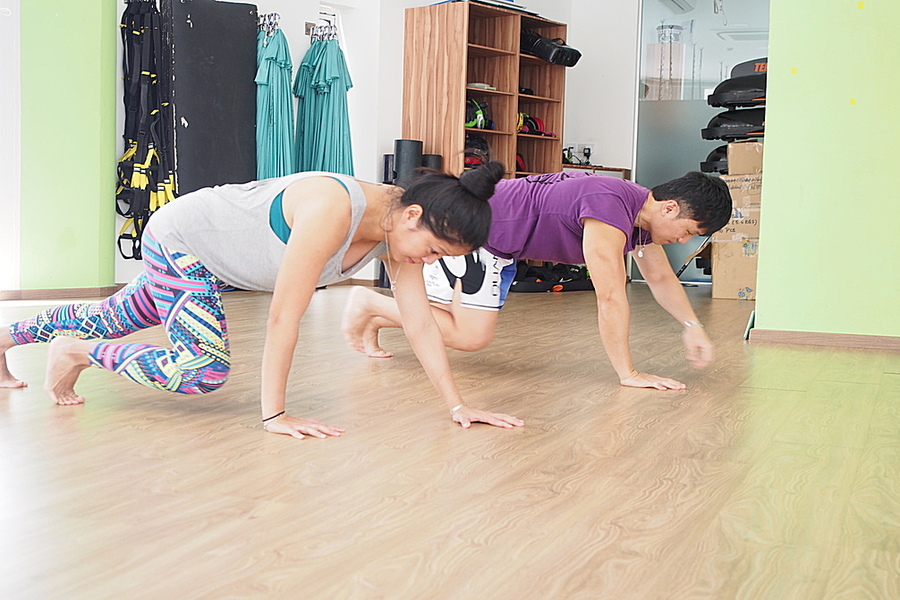 In the month of June, I was seeking a post-injury fitness solution frantically. After a prolonged period of immobility due to a toe (metatarsal) fracture, both my legs had weakened significantly. After removing my cast, even normal day-to-day activities such as walking caused discomfort and pain. Quantum Fitness came along through a friend's introduction who told me about their unique approach which is movement based.
Amazing moment #01 – Super simple exercises to build foot strength and mobility
It took a while to write this post as it's hard to do justice to Quantum Fitness based on what they have helped me to understand and achieve in a short time. It was a once in a lifetime experience, which you should try for yourself.
After consulting with Raphael, a co-founder/personal trainer at Quantum Fitness, I was recommended to come in twice per week to work on my concerns. The pain I've experienced, stemmed from the lack of mobility in my ankle and foot as well as muscular imbalances due to the injury.
Ralph introduced a few exercises and I was really surprised by the simplicity and efficacy of them like using your toes to claw on a towel and tip-toeing. It is amazing to see how a simple movement can reveal your weaknesses.
By the 4th lesson, I could walk around daily without experiencing much pain. I would say there's a 30% improvement from where I started. Here's a good video showcasing my progress with this simple and fun workout routine:
Amazing moment #02 – Locomotion work
With improved strength and mobility in my feet, I was then introduced to locomotion work – which was a mixture of controlled and targeted moves, not requiring the use of any equipment or weights. The aim is to move as gracefully as possible in various ways and to work on mobility as well.
Quantum Fitness introduces the concept of movement from various disciplines that they have explored, learnt and practised. Both trainers Ralph and Cain gave me an example of combining these "patterned" movements into one creative flow. Personally, I am amazed by how much I can and have moved with just my own body.
Verdict
To be honest, it was a step out of my comfort zone since their approach is very different from what one typically sees in fitness instructional videos or other mass media. There are times where I feel silly executing the moves but at the same time, I can't deny the benefits of their approach.
Benefit #01
We tend to fall into exercise routines that we feel comfortable with. The movement approach changes and challenges how we move. One can achieve strength, control, fluidity, creativity and mobility without any tools. Personally, my limbs have become stronger and I move better with more confidence. Totally incredible.
Benefit #02
Their workout session focuses on quality, not quantity. The goal is not to do more of the same repetitive exercise with poor form but to improve the quality of your movement each time you do it. On a good note, I achieved my goal of having strength and mobility. They have addressed my concerns.
Benefit #03
Through moving your body constantly in new and different ways, these stimuluses challenges the central nervous system continuously, which in turn has a positive overall effect on your body. Other than the benefit of not having your workouts plateau, movement is fun because as you improve, it allows your body to learn more advanced movements. It's a constant learning cycle. In comparison to the typical gym workout, you won't be limiting yourself to just lifting heavier weights, running faster or longer distances on the treadmill.
Both Ralph and Cain are very passionate about movement and in what they do. I am thankful to have them both on my road to recovery, one can also gain a deeper understanding about his/her own body and work towards a better well being (like I did). Drop them a note at askquantumfitness@gmail.com if you are curious to find out more about!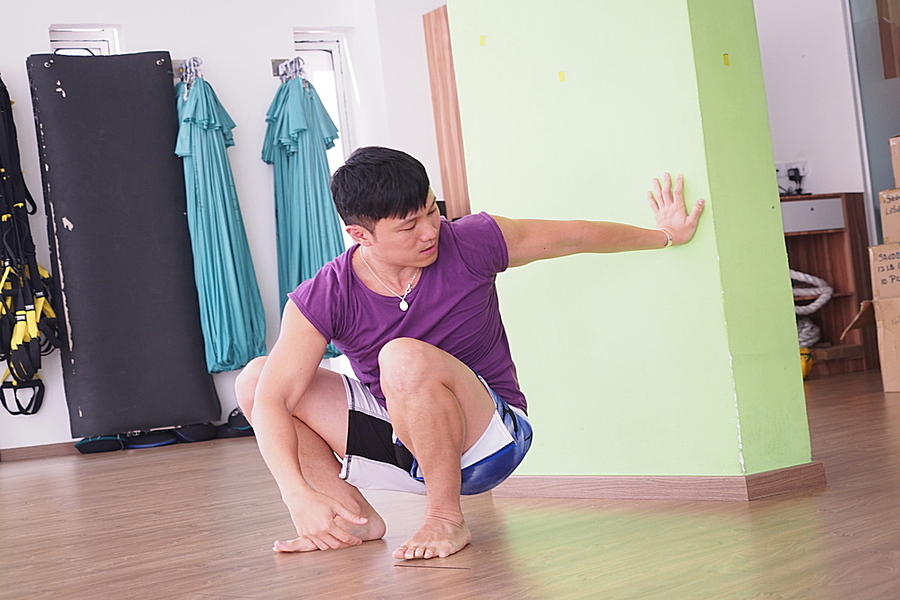 Review Rating: 8/10
Quantum Fitness
Facebook: https://www.facebook.com/quantumfitness.sg/
Instagram: @askquantumfitness
Email: askquantumfitness@gmail.com