Kom-Ba-Wa is one of the best places to eat in Bangkok
When Kom-Ba-Wa opened its doors in the middle of 2015, it offers impressive Japanese fine cuisine. Led by Japanese Chef, Chef Goro Takatsu, it is probably one of the best places to eat in Bangkok.
Atmosphere
Entering Kom-Ba-Wa, you were transported to a decor of space with brightly colored walls and Japanese patterns,. You would spot the impressions of Hokusal's masterpiece, The Great Wave off Kanagawa. You would also find French Empire brass chandeliers to Japanese cabinets.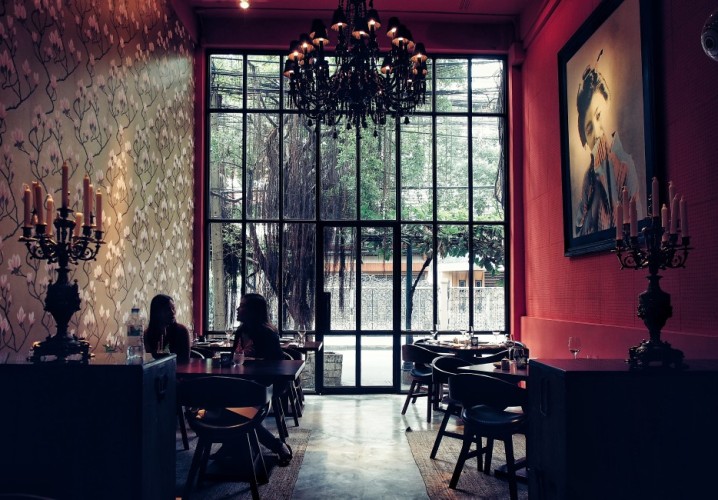 The decorations are exclusively designed by Frederic Meyer, the French owner of Kom-Ba-Wa. The large glass windows that filter the illuminating sunlight, reminded me of home than a restaurant. It builds up with anticipation, peeking into the restaurant. It makes Kom-Ba-Wa as one of the most interesting places in Bangkok. 
Food and Drinks
Our meal started with Salad of label rouge scottish salmon, avocado, Japanese cucumber with lemon ginger dressing. The Japanese cucumber and lemon ginger provide a level of freshness and bursting flavors to our palates.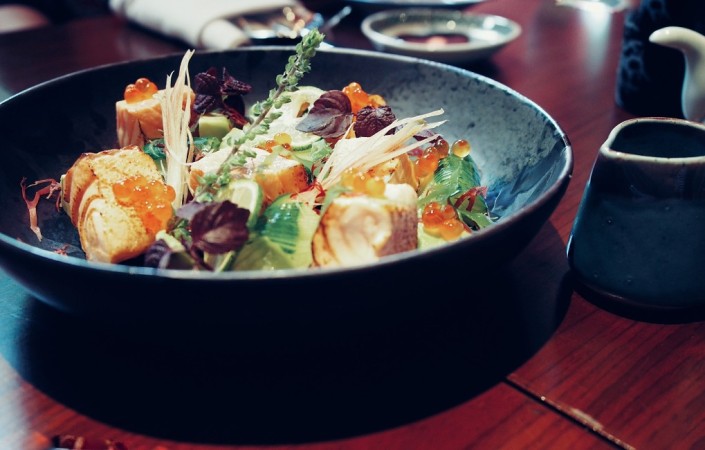 Chef Goro Takatsu promises that customers will be treated with high quality ingredients from Japan, featuring seasonal produce. Chef sashimi selection (Baht$790) is definitely a must-try dish when you visit. It is an assortment of 3 -5 sashimi types.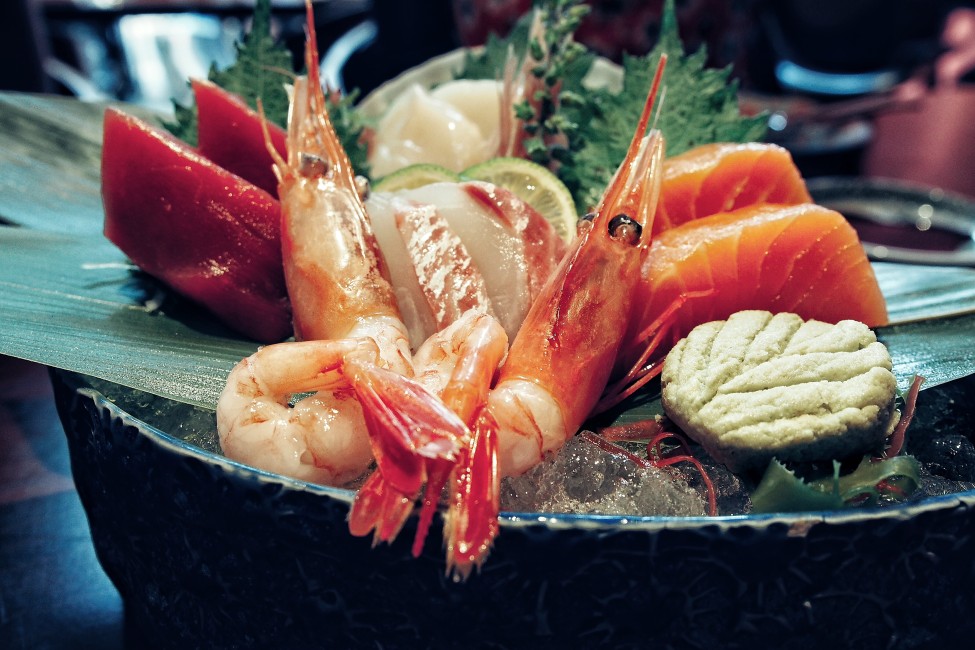 Tsukune grilled organic chicken with summer black truffle (Baht$320) is meant for people who love their grills. The first bite was giving way to a beautiful crunch, while it retained the smooth texture by dipping it into the egg yolk. It showed one good characteristic of Japanese contemporary cuisine.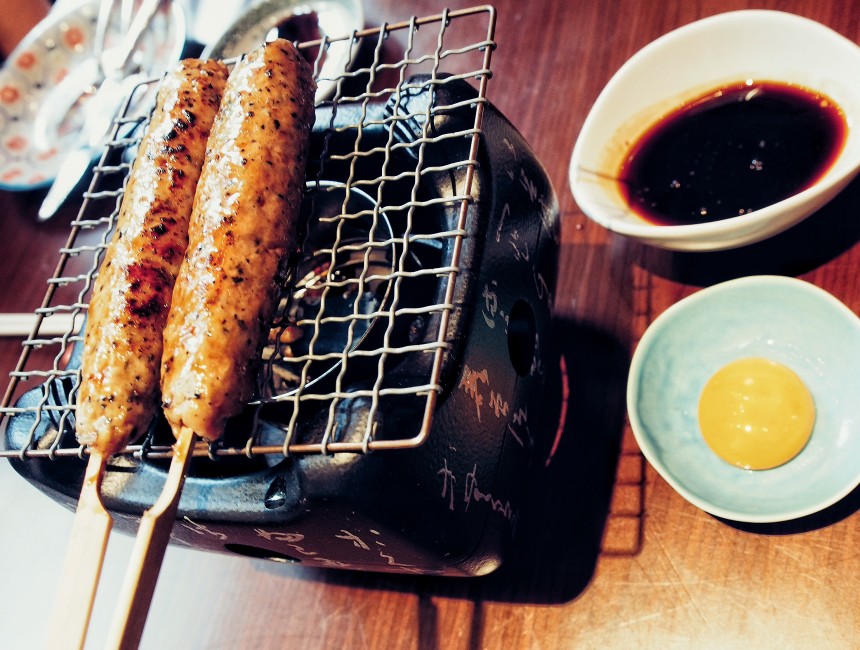 I was also impressed with Marinated eggplant with crab meat and foie gras miso sauce (Baht$380). It was a serving of well marinated eggplant topped with crab meat till beautiful golden brown. The textures are crunchy where the tasty sauce certainly surprised me beyond.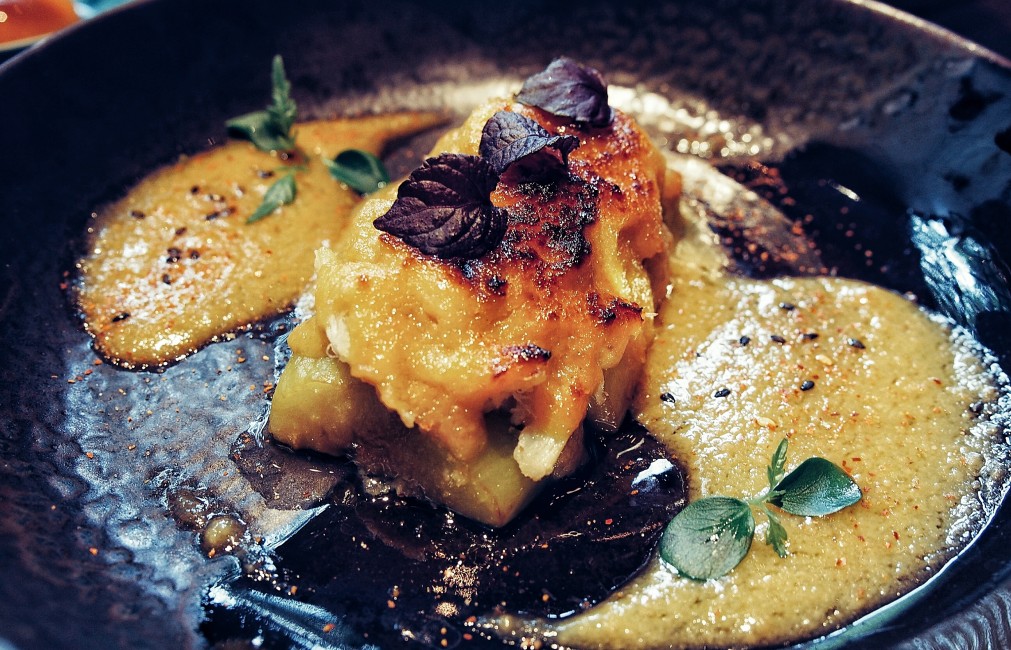 For something simple and healthy, you can choose Hokkaido scallops, grilled with bordier seaweed butter (Baht$950). The sauce is a little sweet for my liking, but the combination of the seaweed butter with the greens is interesting.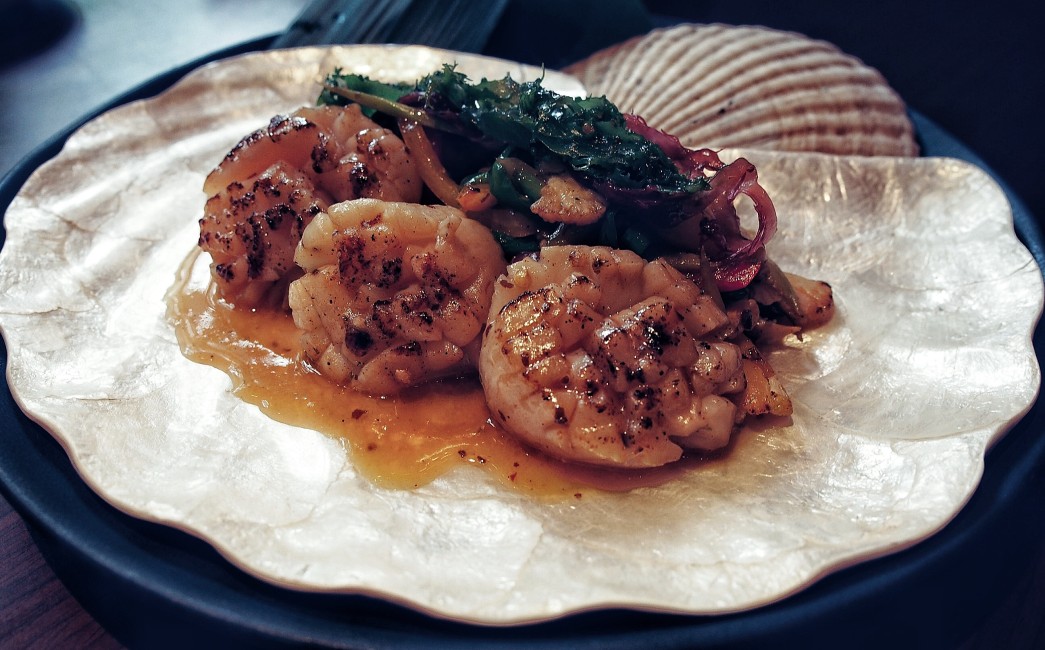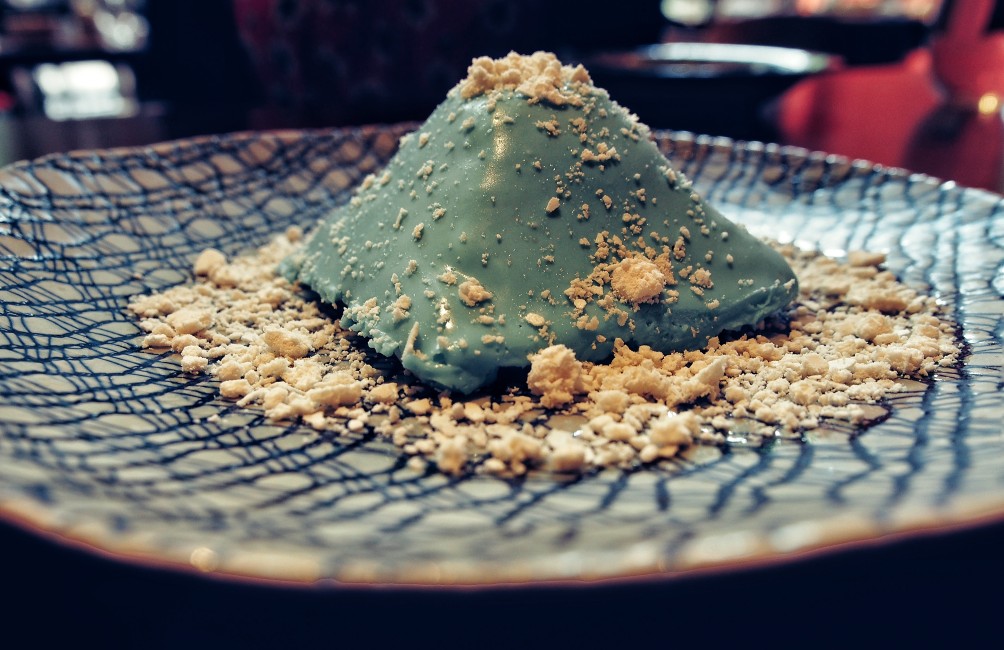 The meal ended with Yuzu cheese cake (Baht$290) and Mont. Fuji Peach Mousse (Baht$250). The desserts were light and refreshing. And, they paired extremely well with our Japanese tea, specially brewed with spring water.
Verdict
From the artistic flow of beautiful decorations to Chef's outstanding menu, Kom-Ba-Wa is certainly one of the best places to eat in Bangkok. The quality of Japanese cuisine is highly notable with the creative minds behind both Chef Goro and Owner Frederic Meyer. The rare yet artful food creations are true blueprints of Japanese fine dining.
Restaurant rating: 8/10
39:19, Soi Suanplu, Sathorn Road, Thungmahamek, Sathorn, Bangkok 10120, Thailand
Tel: +662 679 3775 6
Hours: lunch, 1130am – 2pm, dinner, 6pm – 1am, last order is at 10.30pm
Email: contact@kombawa.com
Nearest Station: BTS Chong Nongsi (Not far from Somerset Park Suanplu and SCB Bank)
Reservations: Via phone, email