Next-generation 'selfie' camera comes with an all new look and advanced make-up modes, making it the must-have compact digital camera in 2016
Casio Singapore presents the highly anticipated next-generation EXILIM EX-TR70, the most advanced in Casio's popular range of EXILIM-TR 'selfie-oriented' compact digital cameras designed to bring to life a women's inherent beauty. Featuring an all new look, the EX-TR70 fashions a slim wedge-shaped design with an aluminium frame and comes equipped with Casio's Advanced Make-up Mode with new innovative functions and image filters.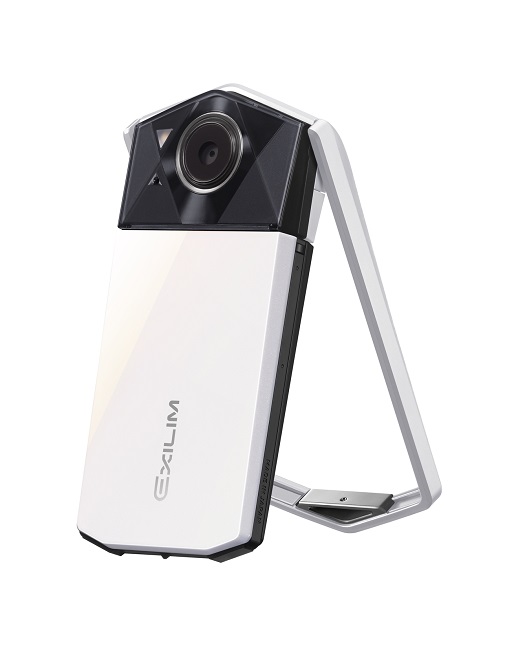 Since its debut in 2011, the EXILIM TR series has continued to redefine the concept of 'selfie-oriented' compact digital cameras with its signature rotating frame and make-up editing functions empowering ladies to seamlessly capture and share flawless self-portraits. The revolutionary foldable hinge made photo taking more enjoyable and effortless, while the make-up and skin-brightening functions made it extremely easy to edit each image to perfection. Alongside the 'selfie' phenomenon worldwide, the popularity of the EXILIM TR series grew exponentially to become Casio's best-selling compact digital camera in Singapore.
Stylish and Intuitive Design
Its pure aluminium rotating frame encases a high-contrast LCD touch display that is close to 50 per cent brighter than that of its predecessor, the EX-TR60, to produce true blacks and vivid colour no matter which angle it is viewed at.
With an intuitive Selfie Pad sensor positioned at the side of the LCD display, framing each perfectly posed 'selfie' with one hand has never been easier. Users can adjust Selfie Art settings, lens zoom and access the shutter simply by touching the Selfie Pad sensor, eliminating the need to manually open the settings menu through the main LCD display.

Advanced Make-up Mode for Photo and Make-up Plus Technology for Video
For picture perfect self-portraits every time, the Advanced Make-up Mode in the EX-TR70 features a completely redesigned Skin Brightening function not only enhances skin tone, but layers over a rosy tinge to give the complexion a touch of radiance and glow.
A first for the EXILIM TR Series, the video mode in the new EX-TR70 is enhanced with Make-up Plus Technology previously available in the predecessor EX-TR60 to enhance skin tone and complexion while still retaining video image quality and details right down to the last strand of hair and eyelash.

Instant Movie Function to Capture and Share Life's Moments
The EX-TR70 also comes with an Instant Movie Function to easily record and stitch multiple video clips into a short movie. When in video mode, record moments by holding down the shutter button, release to pause, then hold down the button again to continue recording and automatically stitch two or more short video clips into a short movie. Perfect for uploading onto micro-blogging social network platforms.
The all-new EX-TR70 is available in three colours (Gold, White and Pink) in limited quantities at all authorised Casio retailers in Singapore from 21st January 2016 at a Suggested Retail Price of SGD1,399.00.
For more information on the Casio EXILIM series, visit here!