"Our meats are smoked low & slow for up to 12 hours and are available in limited quantity," the Red Eye Smokehouse signboard says it all about its barbecue.  Inspired from a culture of bbqs and smoking meats, Red Eye exudes a wonderful Southern vibe and its foods infused with wonderful Southern flavours.
Barbeque perfection in Jalan Besar
Everything in Red Eye is done to Southern perfection – From the insistence of smoking their meats the right way using environmentally friendly wooden pallets of hickory and mesquite to making sure the meats are slow smoked for 12 hours, and all the way to having the right side dishes to go with their meats.  Red Eye truly brings the deep South to our little red dot.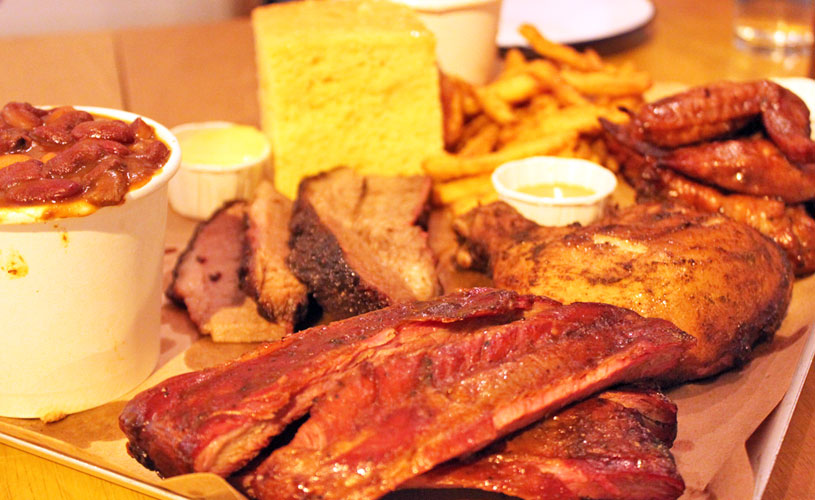 Right in the fore of the photo is the pork rib.  It is tasty, sweet and fragrant.  Wonderful barbecue flavours packed into a barbecue feat.  I would highly recommend a dinner group of 3 to 4 to get the platter so that everyone gets a chance of trying out everything.
Red Eye is definitely a place that pays attention to details of taste.  Take the beans at the side tub for example.  it is cooked with the burnt ends of the brisket which is literally the best part of it and the flavours of the beans were elevated to a whole new level.  Anyone should approve of a smokehouse that treats its beans with so much attention and respect.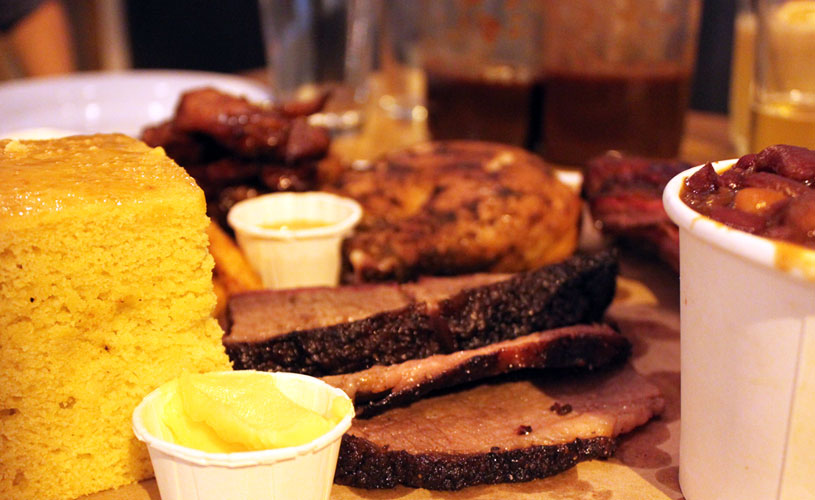 We were told that this beef brisket (above) is the product of numerous smoking tries and tests to perfect its flavours and textures.  It is without a doubt hearty, tender and flavourful.  The tenderness and juiciness, from being slightly fat-laced is definitely is the kind of food that gives you a sense of contentment as you wash it down with a pint of beer. And that amazing marinate that's roasted to a perfect crisp, and caramelised – you wish you had a piece to go with every mouthful.
Another amazing side dish that comes with this platter is the corn bread. You have never tasted corn bread until you have had the one at Red Eye.  I am quite a carb conscious eater but even I could not resist having my third and fourth mouthfuls with the corn bread that's so fragrant and soft.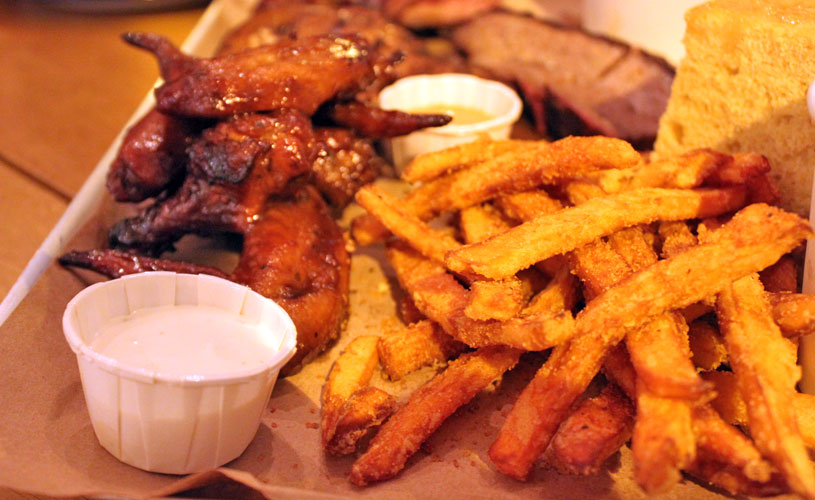 The Siracha smoked wings and the sweet potato fries are great bites to indulge in with a few friends beering and feasting together at the Red Eye.  We were not told what the secret recipe for the sweet potato's seasoning was but it sure tastes mighty fine.  The amazing thing about it was that it was not oily at all.  Imagine what a great dish this would make when paired with beer.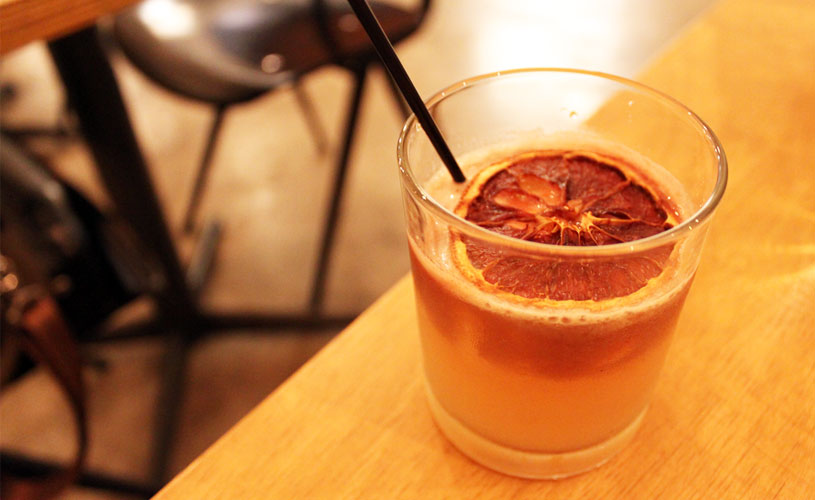 Red Eye also has quite a number of interesting cocktails up their sleeves.  Take this Whisky Sour Tamarind for example.  Very interesting sourness that comes from the tamarind, lifting the flavours not just from the tang but from the fruit.
Or order some of their imported beers (pardon the language) that could be on happy hour prices.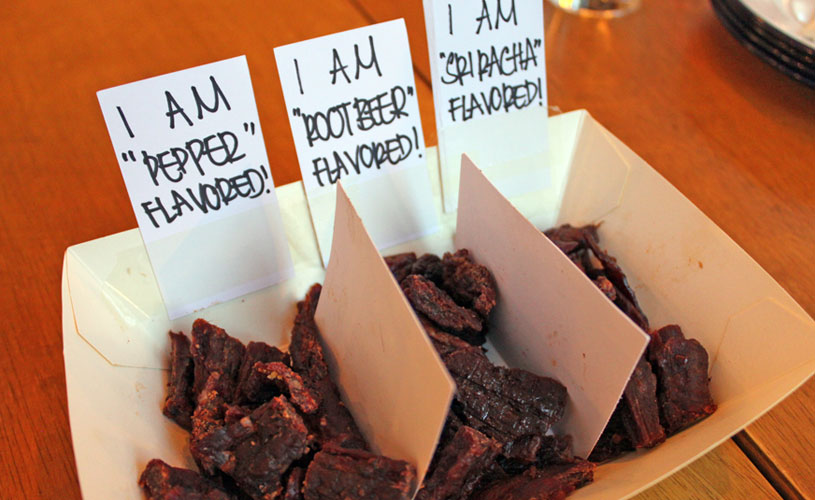 Last we left off, Red Eye was trying out making some really awesome beef jerky flavours that could be packaged for people to slowly enjoy at home.  I really loved the pepper flavoured one and would certainly pick out a pack when it is in the market.
Verdict
Red Eye Smokehouse manages to bring Southern Barbecue flavours into the heart of Jalan Besar.  Great place to pig out for those who love their barbecue foods, American-style.
Restaurant rating: 7.5/10
1 Cavan Rd, Singapore 209842
Tel: +65 6291 0218
Hours: Wed – Fri, 5pm – 1030pm
Sat, 12nn – 3pm, 5pm – 1030pm
Sun, 12nn – 3pm, 5pm – 9pm
Mon – Tues, closed
Nearest Station: Lavender
Reservations: Via phone