Filling the gap for an all-American dining and drinking destination.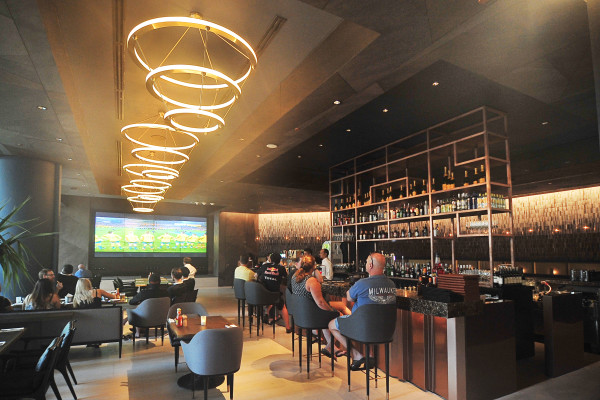 Are you craving for a good steak? We have an excellent recommendation! That would be the new American restaurant RedBank Bar & Grill, located near the top of Orchard at Claymore Road.
Founder John Stevens, an avid home cook met co- founder Matt Connors at a barbecue where he cooked a succulent slab of beef that fired up taste buds and conversation. Sharing the same gripe on the quality and price of good ol' American food in Singapore, it did not take long for the two American East Coasters to hit it off.
There is a wide al fresco space for dining where diners can still get a full clear view of the sports action on the life-size screen through the all-glass facade. There is also a private room with its own high definition TV to hold functions and events for all occasions too.
Very American, Very Homely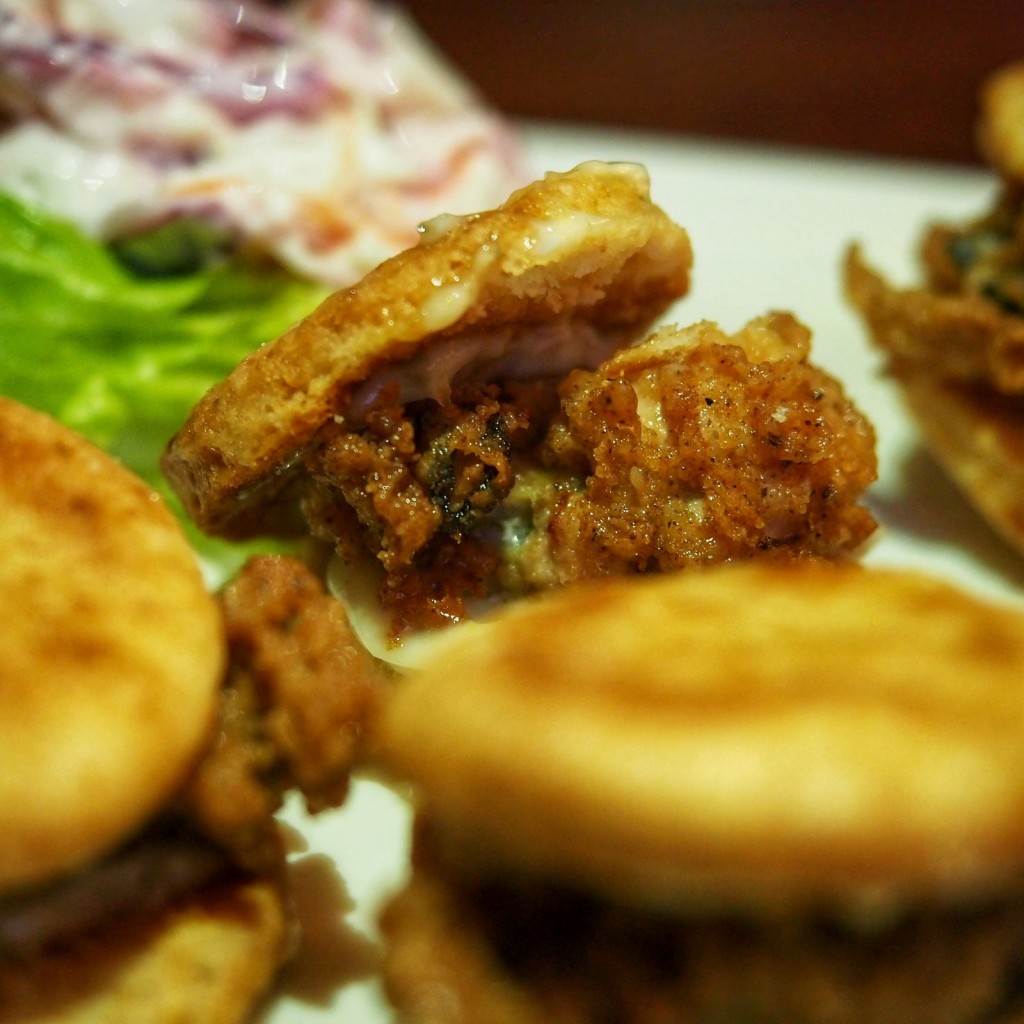 I tried the Virginia-Style Oyster Biscuits for first time. The large fresh oysters from France were fried and served within two small homemade, rustic buttermilk biscuits. There was a good flavourful crunch as I bit into the the ocean pearls with a taste of the sea.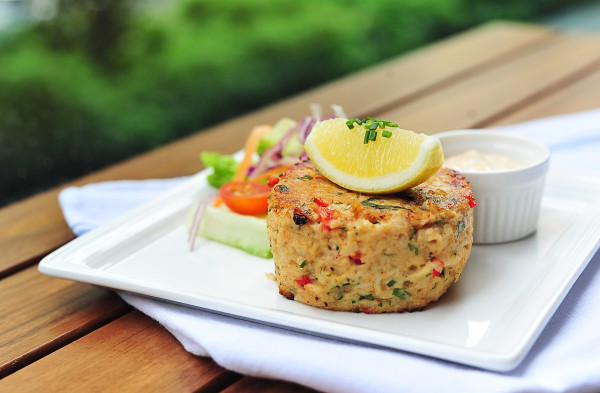 Virginia-style Crab Cake. Love that the patties were loaded with chunky crab meat, with an excellent blend of flavours.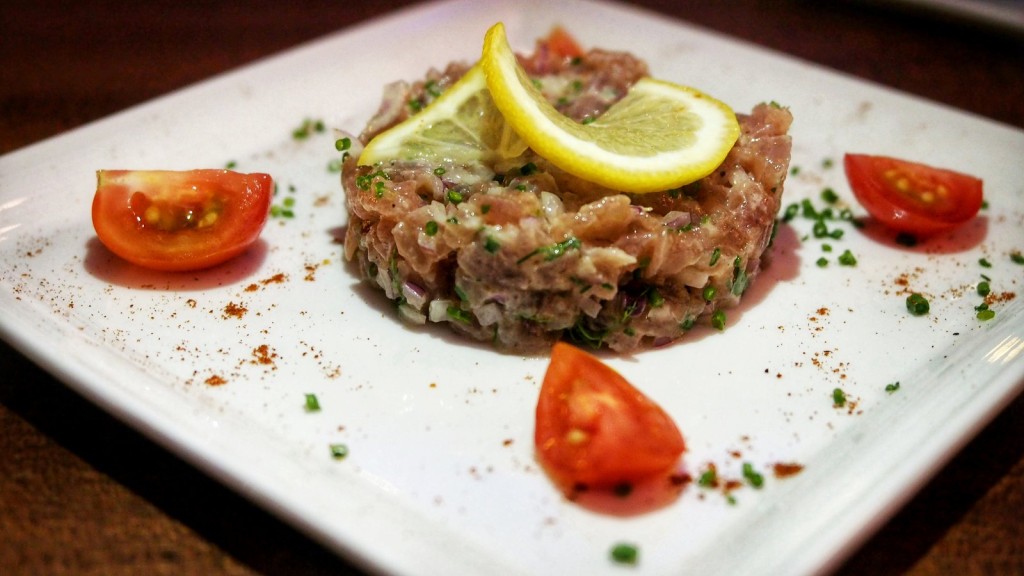 Tuna Tartare. Redbank Bar & Grill has done well with their appetizers. The Tuna Tartare was another crowd pleaser. Light, tasty and refreshing!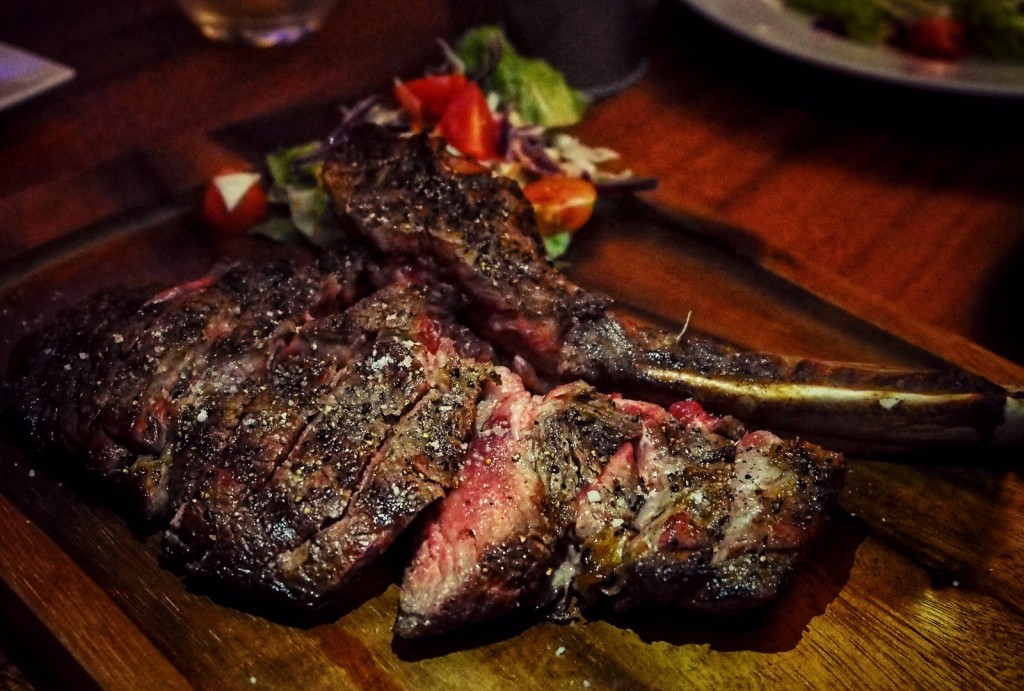 Tomahawk, 1.2kg AUS For 2 Pax. There was a wonderful balance of seasoning and flavour imparted from the Josper charcoal grill. I really liked the combination of textures from this dish.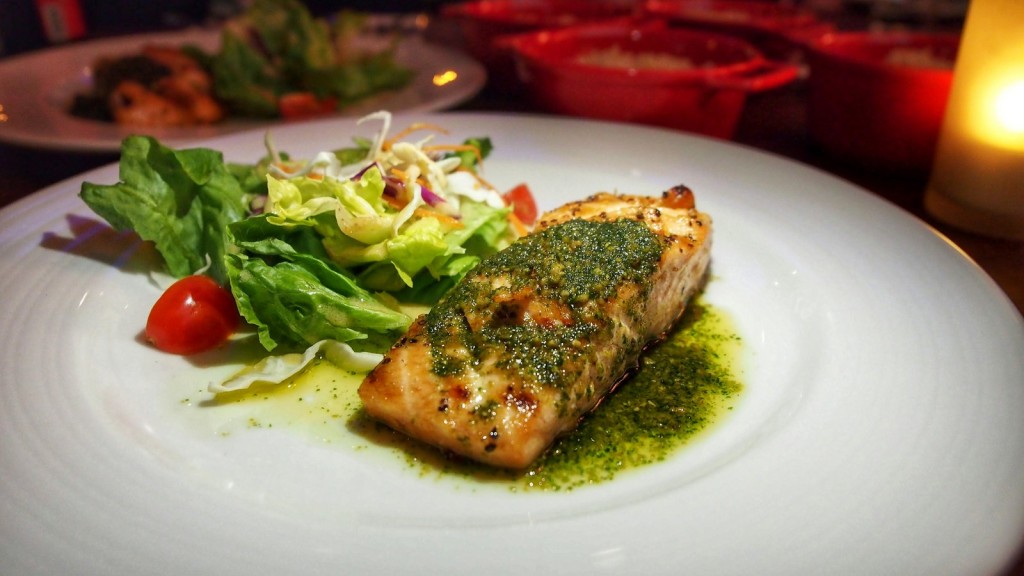 Grilled Salmon Fillet, New Zealand. There is still a good level of moisture retained in the salmon even after grilling. The accompanying layer of pesto sauce over the fish complements the natural sweetness of the flesh. The Josper grilling has indeed brought about a remarkable taste and flavour to the fish.
Whilst I was indulging in their amazing American fare, I got pampered with their sweet treats!
Chocolate Martini, Vodka, Frangelico Hazelnut Liqueur, Cream. I am sure everyone will love this! Very alcoholic, very addictive.
Chocolate Chip Tiramisu. The mix of chocolate chips and vanilla bean bode well with the original taste of real tiramisu.
After an evening at Redbank, I can understand why Americans enjoy their traditions of summer grilling and tailgating! Paired with drinking while watching their favourite sports teams in action, that's a good way to spend a day with friends!
Fun Times @ Redbank
Wednesday Ladies Night Out is from 7pm to 9pm!
The live band plays every Thursday to Saturday from 9.30pm and their last performance is at 12:30am!
RedBank Bar & Grill
442 Orchard Road
Claymore Connect, #01-02
Singapore 238879
Tel: +65 6694 5376
Opening Hours
Mon, 4 pm to 11 pm (closed for lunch); Tues, Wed, Sun, 12 pm to 11pm; Thurs, Fri, Sat, 12 pm to 1am; (Last food orders at 10:30pm) Daily Happy Hours, 12 pm to 9 pm, All Day Sunday; Ladies Night, Wed, 7 pm to 9 pm.
[Article and photography are: Co contributor and Ex founder, Tay Yong Chuen]