The spa features a luxury range of treatments by award winning spa brand, Aromatherapy Associates.
With its iconic location on Singapore River, The Fullerton Hotel is one of those hotels that really isn't just for business travelers. It serves as a perfect private hideaway and now you can add a visit to the hotel's brand new spa to their list – The Fullerton Spa.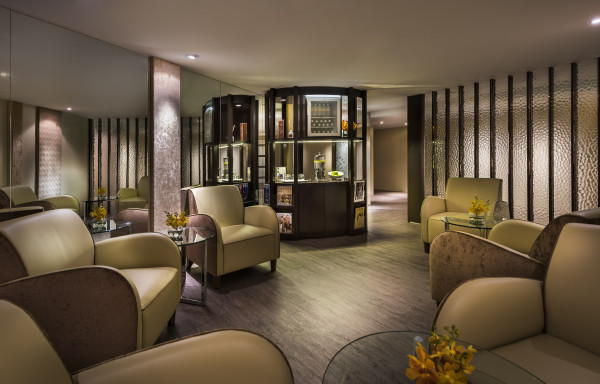 About The Fullerton Spa
Nestled within the neoclassical tranquillity of The Fullerton Hotel Singapore, The Fullerton Spa, a brand new spa unveiled on 1 August 2015, it is one of the first in Singapore to bring in award-winning UK brand, Aromatherapy Associates. Known for their products with natural ingredients and aromatherapy-inspired treatments, Aromatherapy Associates is totally new in Singapore.
The Fullerton Spa highlights five Single Suites and two Couple Suites, filled with en suite showers. There is a separate men's and women's relaxation area, where fresh fruits and healthy refreshments are available for a truly ultimate post treatment experience. The immediate impact of the ambience is relaxing and private.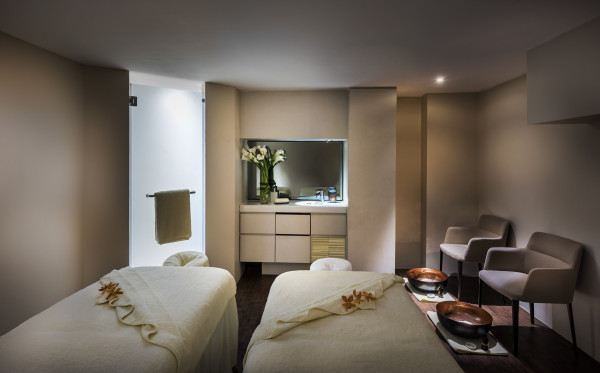 The Asian Heritage Massage
The Asian Heritage massage is an exclusive, signature treatment for the spa. The 90-minute intensive massage applies with a holistic approach by combining Oriental techniques to detoxify and energize. It enhances blood circulation, relieves tension and restores 'qi' to the body.
It follows through with a more Western-styled deep tissue massage. The friendly therapist begins the first part of the treatment uses the De-Stress Muscle gel from Aromatherapy Associates, the second part is all about the oils — specifically those of nourishing oil, macadamia, almonds, geranium and ylang ylang which is highly selected by the ladies for relaxing pampering session.
The Asian Signature Massage is S$240 for a 90-minute session.
Age Repair Facial
This is a natural and effective skincare the reduced signs of aging without using harsh chemicals.
True to Aromatherapy Associates' skincare philosophy, your skin is cleansed and exfoliated with an enzyme peel for further penetration of ingredients. It is massaged using natural fruits extract and face oil which are rebounded for cell renewal and anti-oxidant effects.
Two masks are applied, a rose gel to hydrate, and an intense cooling gel with aloe vera base. Whilst the masks take effect, eye and hand lymphatic massages are provided, to improve skin suppleness. For the complete luxury, your scalp is massaged, giving a relaxing experience.
As a holistic session, it promotes a firm, plumped and youthful looking complexion.
The Age Repair Facial is S$285 for a 90-minute session.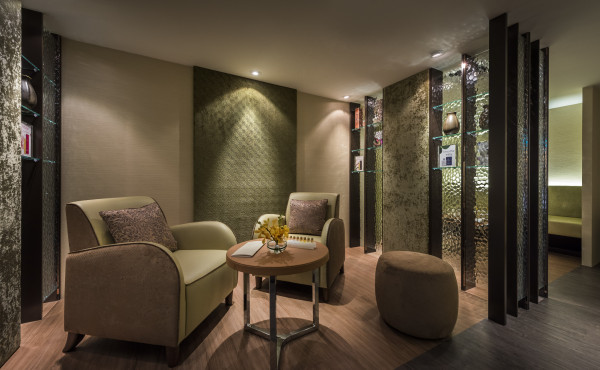 The wholesome experience at The Fullerton Spa incorporates elaborate treatments with a team of highly experienced and professional therapists. Come and experience a holistic and exclusive experience at The Fullerton Spa today.  
FESTIVE SPA PROMOTIONS
1 November 2015 to 31 January 2016
Special Festive Sets from Aromatherapy Associates – Purchase any 3 Festive sets and receive One Star Revive Morning Bath & Shower Oil 9ml (Retail value at S$32*)
Spa Special – 'Renew & Revive' perfect spa pampering for the season at S$195* (Usual Price S$245*).  Prep yourself with a 30 minute relaxing full body exfoliation and layering of richly nourishing products that will leave the skin looking radiant and smooth, thereafter enjoy a 60 minute intensive and deeply restorative massage specifically  designed for tight, stressed and aching muscles using Swedish and cross muscle fibre massage techniques that will instantly release pain and tension.
For reservations and enquiries, please call 6877 8182 or email thefullertonspa@fullertonhotel.com
For daily updates about Fullerton Hotel, you can visit their Facebook.