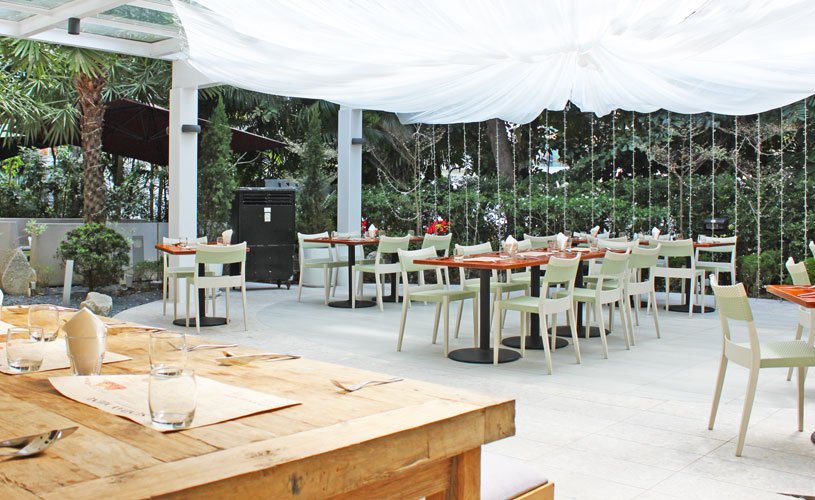 UNA gets it right on quite a few fronts. The beautiful black and white colonial houses on Rochester Park, the large expanse of al fresco dining space, and because of that – an outdoor grill to make a difference to the food. UNA's Sunday Brunch is probably everything you're looking for in a casual Sunday dress-down location. A large selection of Spanish tapas and dishes, grilled meats, premium seafood, and tonnes of family fun. UNA is extremely kids-friendly, if that's an important criteria for you.
But the best part (for us at least) is its free-flow Sangria, wines and sparking wines for just $38++.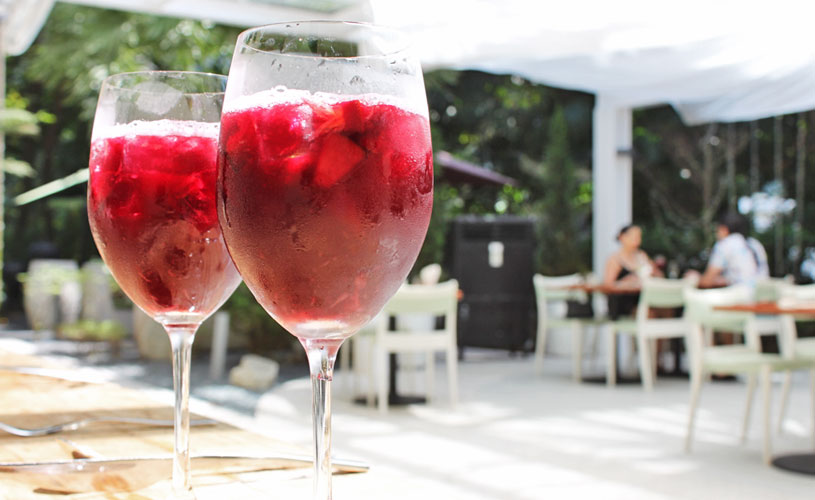 UNA at Rochester Park: A Spanish fiesta for the family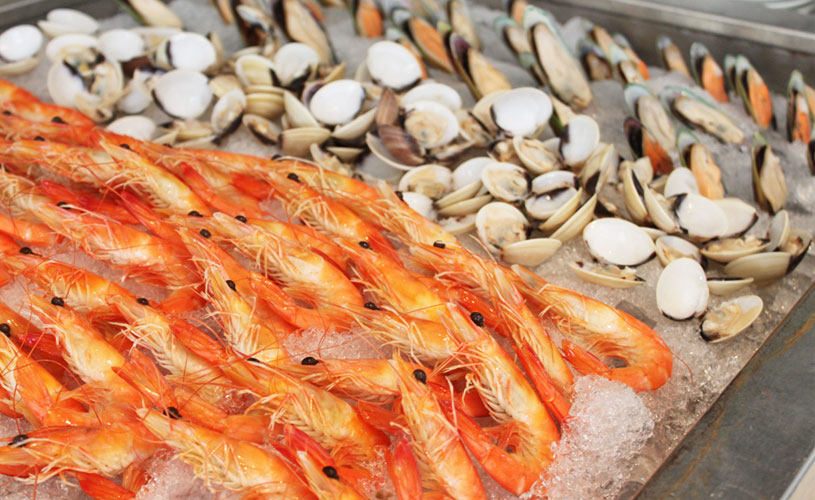 The cold starters are simply inviting. Laid out neatly over a bed of ice, the fresh prawns, clams, mussels and oysters are there for the taking. The oysters were plump and juicy, but I thought they could do with a bit more condiments instead of just tabasco sauce and lemons. Not everyone's as big a fan of raw oysters as I am!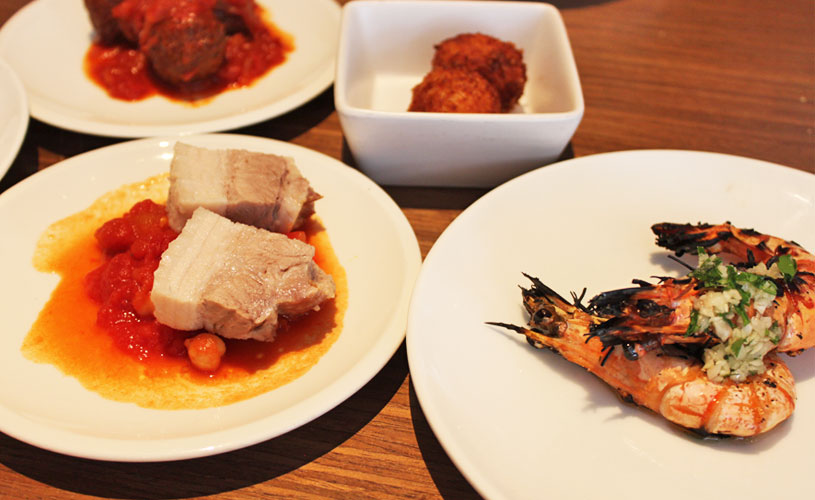 The overall menu is quite well thought out. Breakfast starters such as egg dishes stand out as breakfast options, and supporting it are other Spanish tapas dishes, grilled meats and appetisers. Most of the dishes are cooked fresh from the kitchen, something I greatly enjoy because I love my food served hot and fresh.
The buffet line's warmers may serve a practical use but more often than not, they overly dry or reduced to a more concentrated, overly salted state.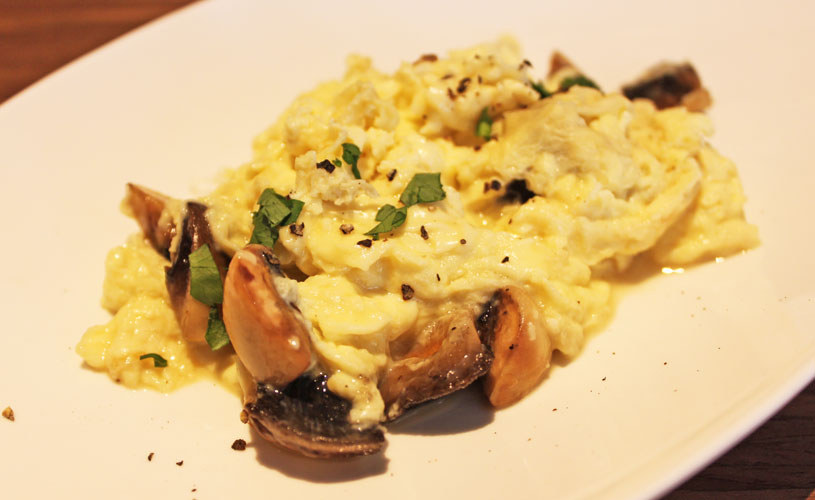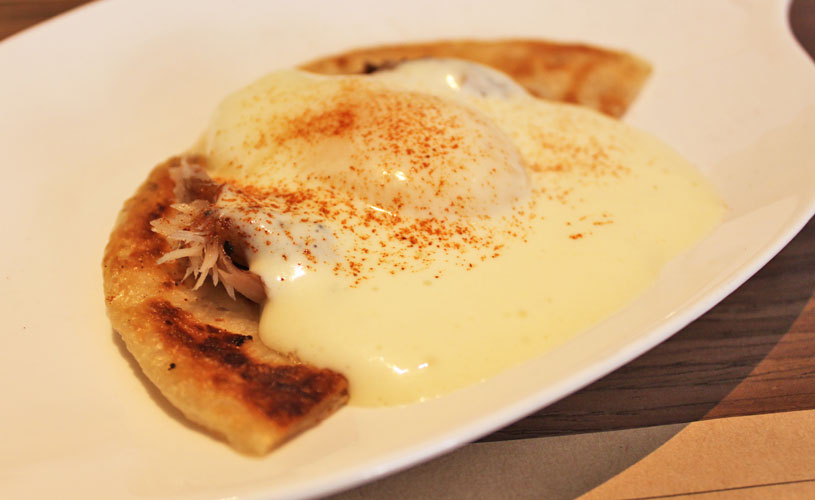 The Scrambled Eggs with Mushroom was a little overcooked I thought, but it tasted good still. And the sauteed mushrooms really raised the earthy and umami flavour, making it a really nice dish. Comparing the UNA's Signature Egg Benedict, an interesting take with smoked mackerel and bonito flakes over flat bread – I actually preferred the scrambled egg.
The Tapas Station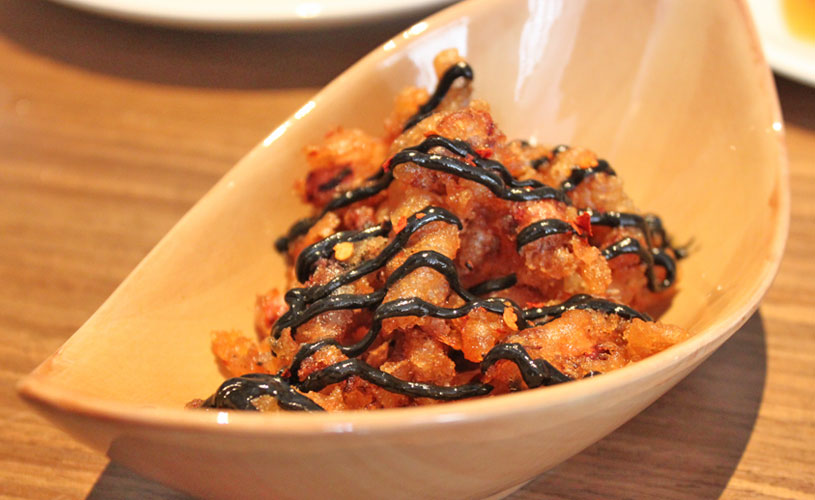 Spanish favourites take centre stage, and especially if you like your meat straight up. The Tapas Station menu is literally, the tapas favourites where you can order anything from a ham croquetta to meat balls. My particular favourite was the deep fried squid with black garlic aioli – a crunchy, savoury seafood dish you must have.
The Salt Cod Fritters were surprisingly not as salty as I had thought, probably soaked a bit past its time. Because of that, I thought it lost some of its character if you're familiar with the salted cod taste. The crust though, light and crisp, did well in creating a textured layer.
Fresh from the grill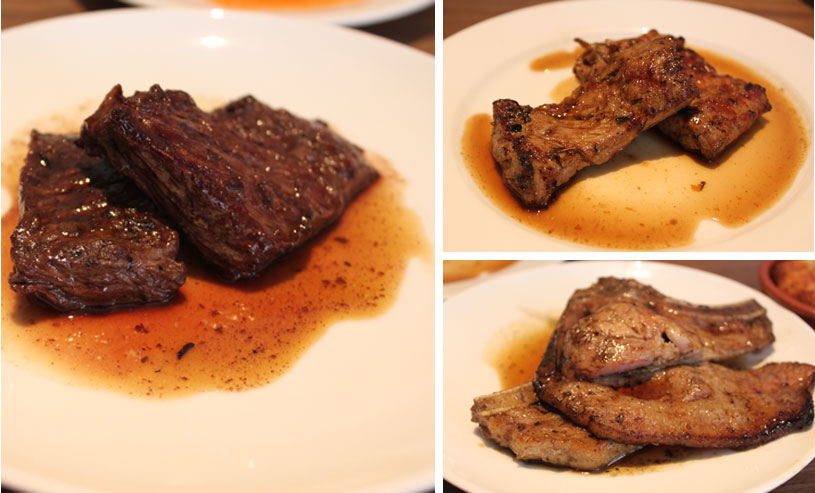 I think the winning formula is the use of good cuts of meat here. The Pinchos Morunos was really tender and fragrant, with the smokiness from the charcoal grill. And the Pork Chop with Paprika dressing was an excellent thinness, enough to soak up the beautiful marinate, and have the charcoal fumes cook through.
If you're generally carnivorous at a buffet, go straight for the grilled section because you'll be very pleased.
For the sweet tooth
Desserts here are pretty straightforward. Most of them are pre-made and laid out at the buffet line. With choices like Panna Cotta, Banoffee Pie and the Bitter Chocolat Mousse, you'll be sure there's something for everyone. I thought they could have gone on a whim and did something more mainstream though, like a freshly made waffle with ice cream, or even a crepe station which I'm sure the kids will go crazy at.
They are seriously kids-friendly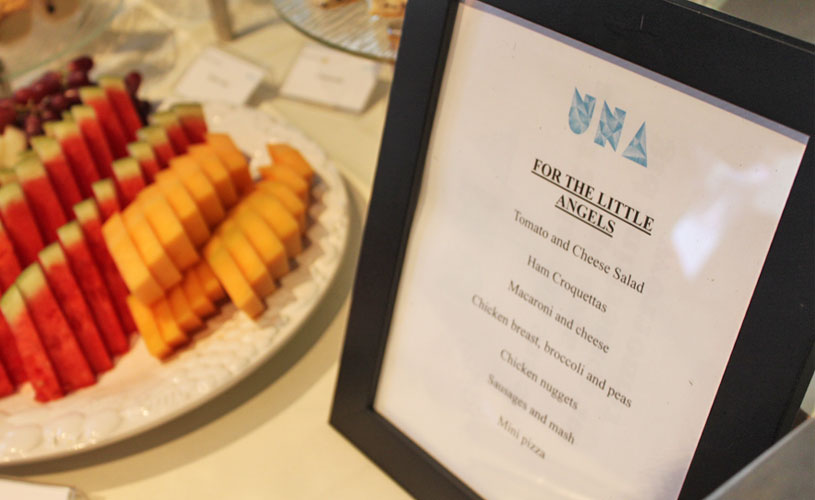 This is one buffet where I'll really let the kids grow up and roam around on their own. With menus dedicated to the little critters of your life, and dedicated sitting areas where they can nest (so you know where to find them), UNA has got this part quite right, especially in a surrounding as serene as Rochester Park's.
Verdict
UNA at Rochester Park's an excellent location for families and friends to gather. The space is huge, the landscaping well-done, and it's really kids-friendly. And if the kids aren't an issue, indulge in the free-flow alcohol beverages at only S$38++ extra!
UNA's brunch is an affordable S$58++, so you can be sure it gets packed over the weekends…
Review rating: 7/10
UNA at Rochester Park (Map)
1 Rochester Park
Singapore 139212
Tel: +65 6773 0070 / 6773 0060
Email: una@onerochester.com
Hours: Lunch Wed to Fri 12pm to 3pm | Dinner Mon to Sat 5pm to 11pm | Brunch Sat 12pm to 3pm, Sun 11am to 3pm
Reservations: Via phone or email, or click here
Nearest station: Buona Vista (EW) or One North (Circle Line)