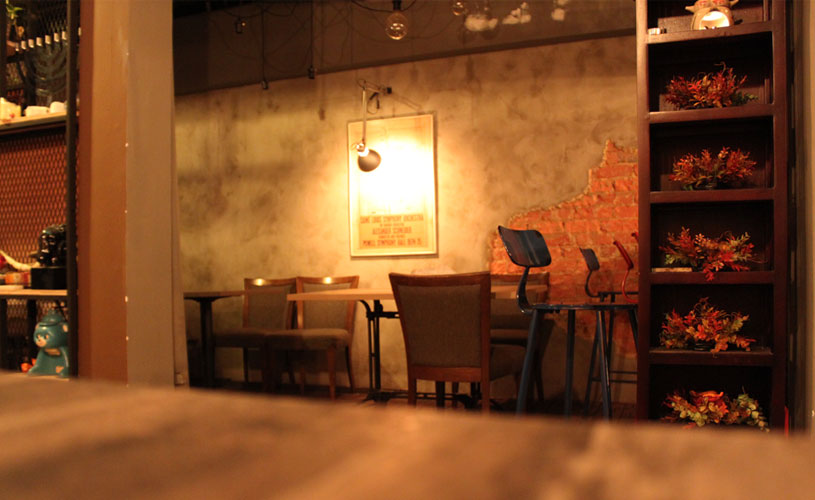 Little India has seen many good restaurants sprout like mushrooms and those that have stayed on for the past few years have shown their culinary prowess, like Morsels by Brian Chia, and Wanderlust's Cocotte. An amazing heritage trail should only showcase the best, especially when tourists will throng the streets.
Roots Kitchen & Bar is fairly new to that scene but we are quite confident at our recent tasting that they'll be there in a long time to come.
A hearty affair in Little India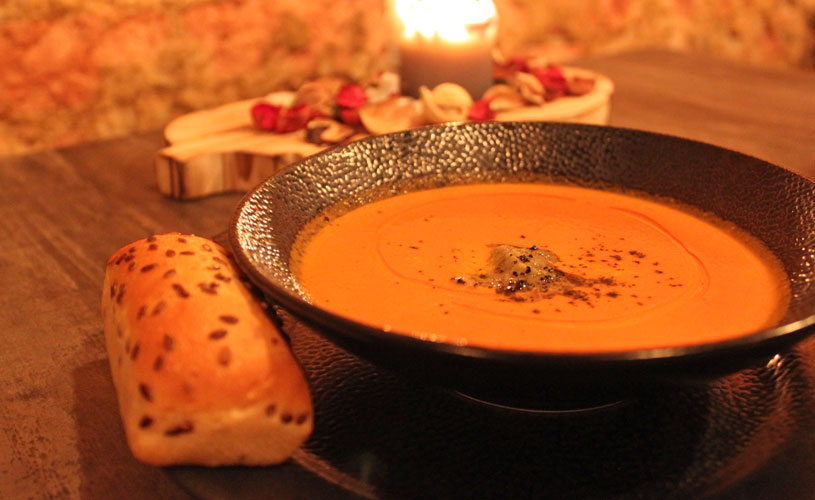 I don't think Roots see their cuisine as hearty but I thought most of the items on the menu give an impression of richness that you'd agree when you try the food. The Roasted Tomato Soup (S$12) was a tangy, sweet rhapsody with the fragrance of chorizo, but strangely devoid of the saltiness of the cured meat. We both enjoyed the Wild Mushroom Soup (S$12), earthy goodness that's creamy with mushroom chunks and a whiff of truffle. The hazelnut gremolate gave a nutty fragrance as well, and excellent texture on top of the mushroom chunks.
The Loaded Sweet Potato Fries (S$15) is as loaded as described. If you're looking for a good carb substitution, this has to be it. With jalapeno slices, roasted pulled pork, black olives, and copious amounts on cheese on a bed of golden brown sweet potatoes, you'll be amazed at how well balanced the flavours are in this dish. It's an excellent starter but make sure you've got enough people to share, it's a rather large and hearty portion.
Getting down to the mains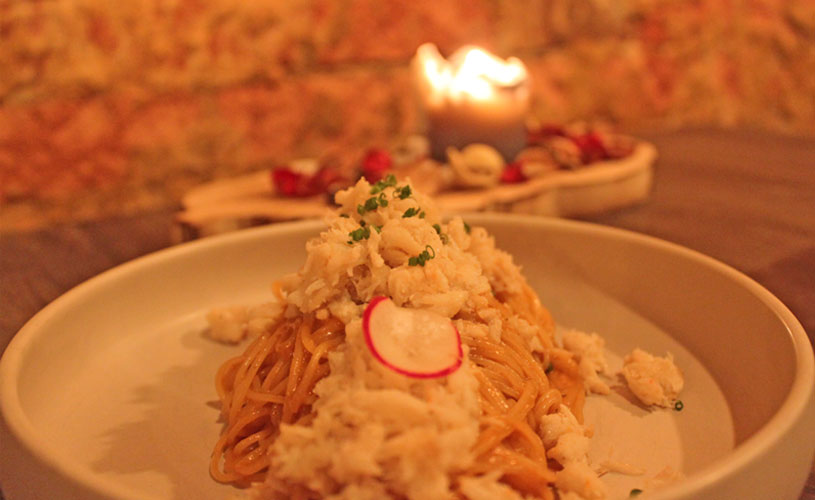 The first thing that struck us with the Ocean Crab Pasta (S$18) was the scent of seafood. The lobster bisque and crabmeat sauce is brimming with seafood flavour but yet is such a simple combination that worked for this dish. And topped with generous flakes of crab chunks, this pasta is definitely scores in value. The pasta seems a little on the wet side, as though braised, not sure if that's deliberate but that makes it less al dente than some would like.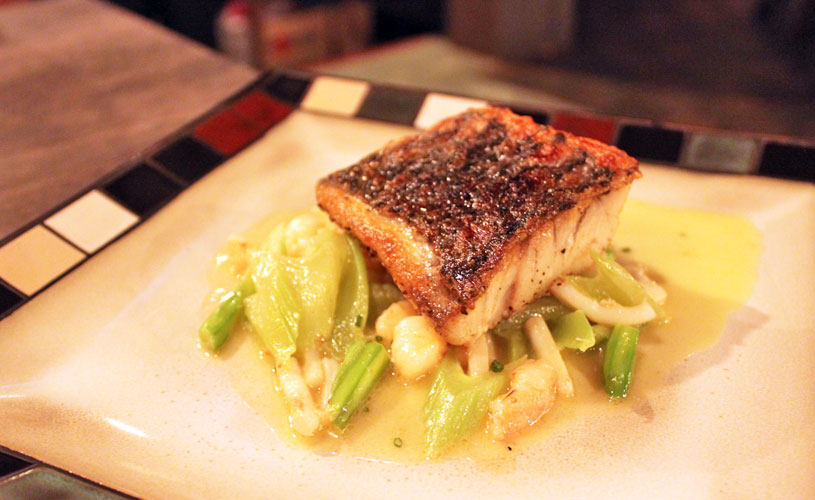 The Seared Atlantic Sea Bass (S$24) came really close to being my favourite dish with its deliciously buttery shrimp and squid sauce. Asparagus and celery slivers are added in to lend it texture and intermittently douse the richness of the sauce. But the real star is the sea bass. A pescatarian's dream dish, the sea bass was soft to the fork, but yet held its structure with the roasted, crispy skin that's so tasty.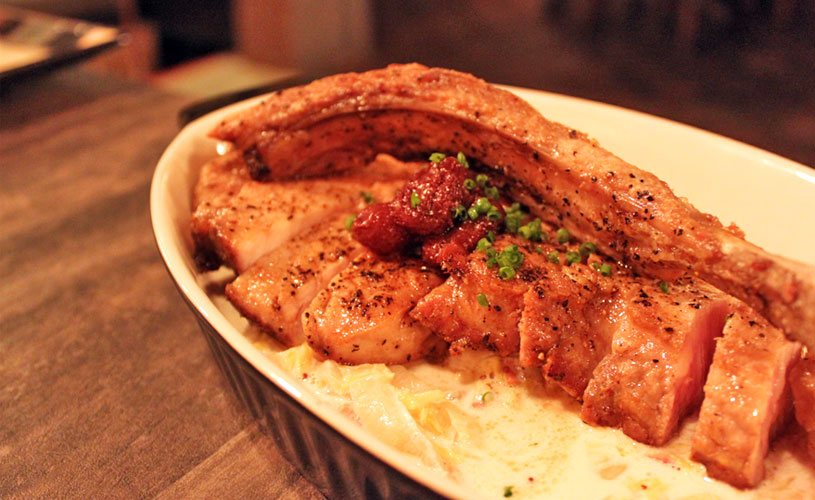 And here's the star of the show for me. I hardly order pork steaks/chops but the Nagano Pork Rack (S$27/S$35 for 200g/300g) had such an amazing bite that cuts through cleanly, cooked pink and tastes out of this world. The braised cabbage and mustard seed in cream was interesting substitute for sauerkraut to cut the porkiness but this dish had no such problem. And the Japanese plums were delicately tangy and melts into the pork, further lifting the flavours. The last time I had such a good pork steak was at Buko Nero, and I must say this really comes quite close to equal.
The Banana-Bailey (S$10) was a deconstructed bread and butter pudding that you wouldn't expect but I thought it was a good close to the meal because it's not as heavy as the real thing. It's a lighter version, focusing on the flavours of the bread pudding and the accompaniments like nutella, bananas and a smidge of creamy bailey. Yummy.
Verdict
Little India isn't the first place you'd think of patronising a gastropub but Roots hits the right spot with their homely, hearty offerings with a wicked list of beers and wines. There's free parking too, just in front if you're early enough, and if you think parking's a disaster there – The Verge is your best bet.
Restaurant rating: 8/10
Roots Kitchen & Bar (Map)
30 Dickson Road
Singapore 209512
Tel: +65 – 6291 5679
Reservations: Via phone or Quandoo here
Nearest station: Little India