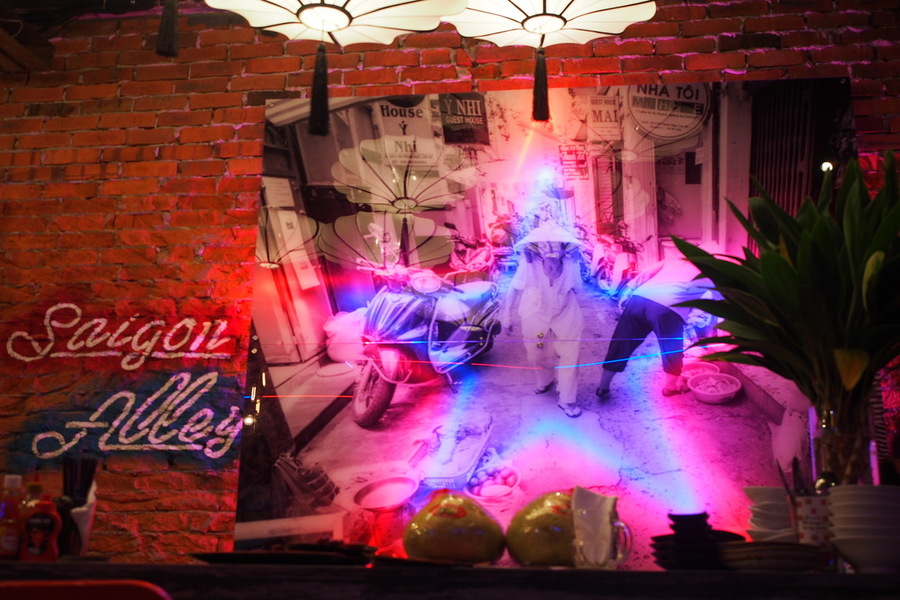 Saigon Alley is the latest addition to Hidden Door Concepts.  Opening their doors during July 2016, its menu features comforting home-style Vietnamese delights to Novena Gardens. They are highly inspired by the street food of Ho Chi Minh city, and colorful vibes of Saigon.
Housed in one unit of the shophouses in Novena Gardens, diners can expect to find an exciting blend of traditional Vietnamese dishes in a cafe-style concept. Saigon Alley's impressive neon tones and amazing graffiti greeted us the moment we stepped into the restaurant.
Simple, lean and healthy choices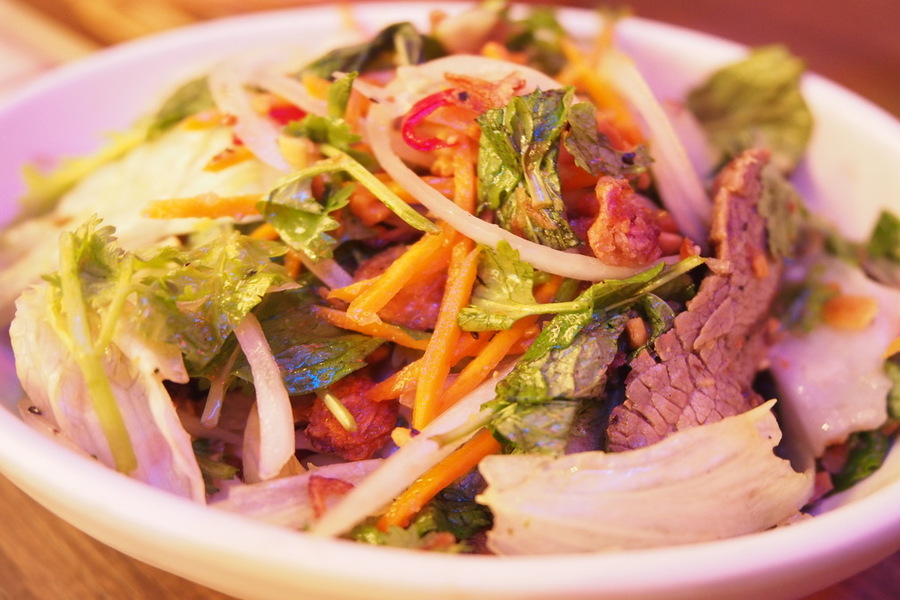 We start our dinner with a few simple, lean and healthy choices like their Northern Vietnamese beef salad $12. Herbs are significantly used in most of their dishes. To enliven the salads, herbs used are basil leaves, rau ram (laksa leaves), spearmint leaves, cilantro leaves, crispy shallot (hanh phi) and crushed peanuts. The sauce includes fish sauce, lime juice, sugar, chili padi, and garlic.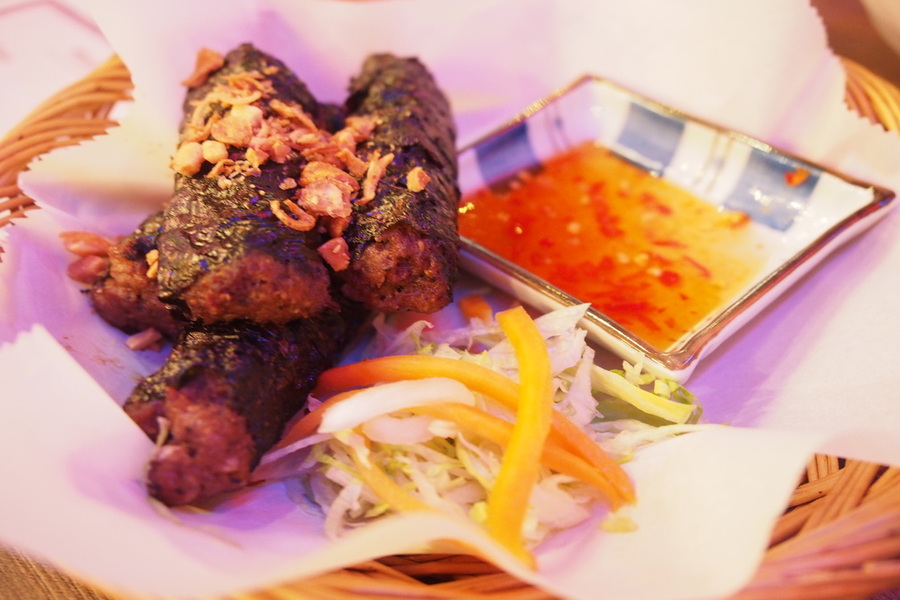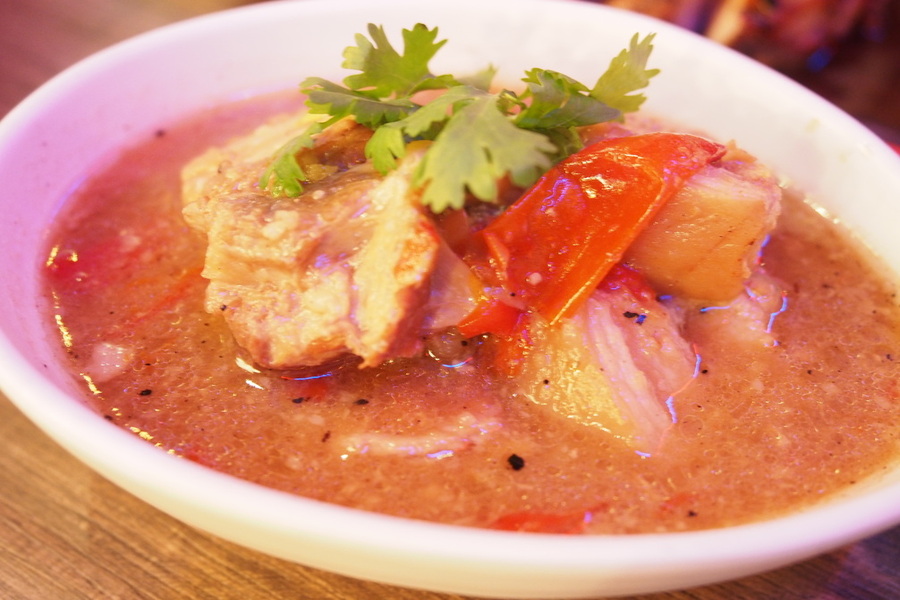 Lot Leaf Beef Rolls $10 is the ultimate choice from their menu. Dipped into their special sauce, it adds tanginess to the beef rolls and the flavors are empowering. Braised pork belly with lemongrass $12 is a must-try dish if you visit the outlet in Novena Gardens. It does not have a gamey taste from the pork. It's tender and tasty.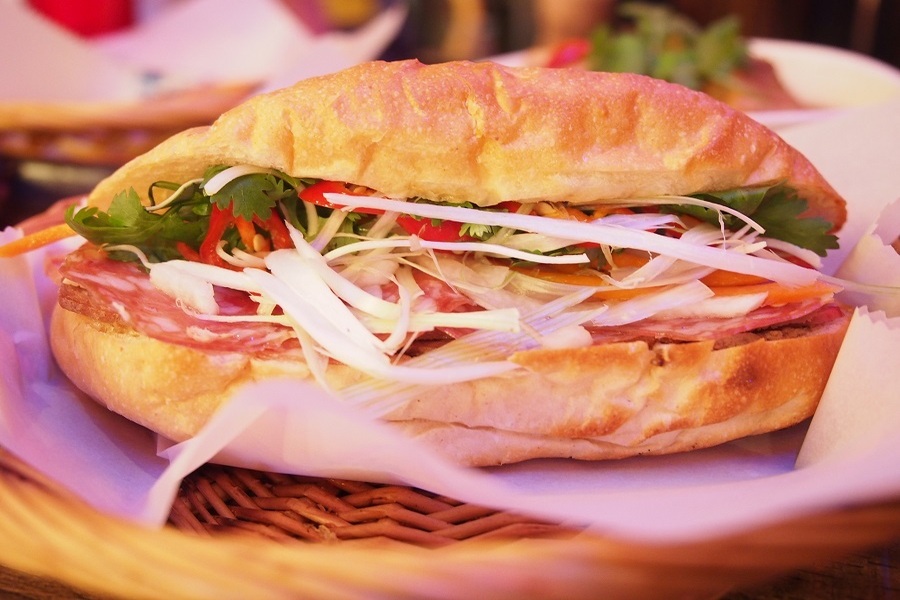 We hopped on to Saigon Alley banh mi $9, the very traditional Vietnamese sandwich. It is superbly huge with loads of real quality ingredients. It goes very well with their perk-me-up drink like Jasmine lychee tea $4.50. For those looking for value set lunches, feast on the big bowl and Vietnamese prawn roll, banh mi, and Vietnamese prawn roll, or stew beef shin and Vietnamese rolls, with an optional $2 top up for a dessert or drink.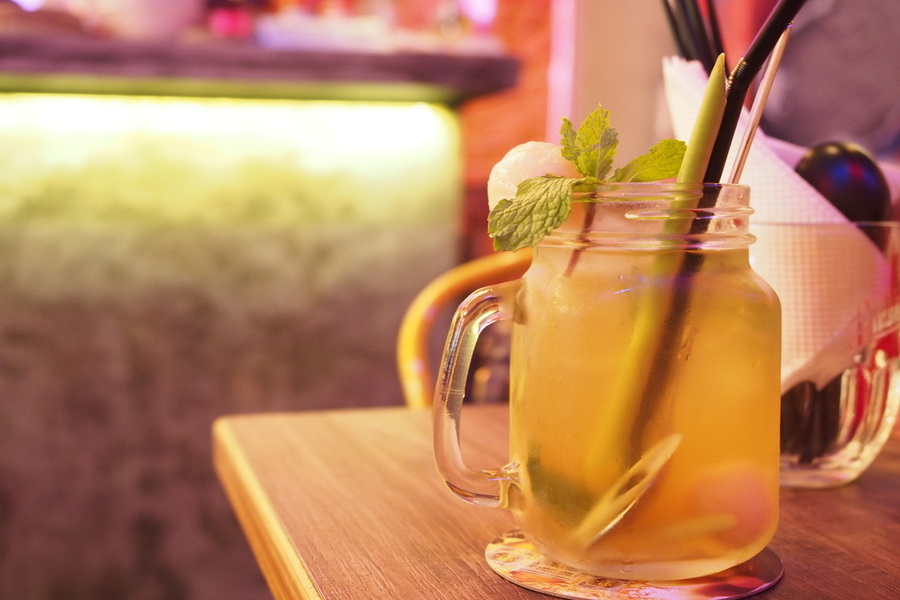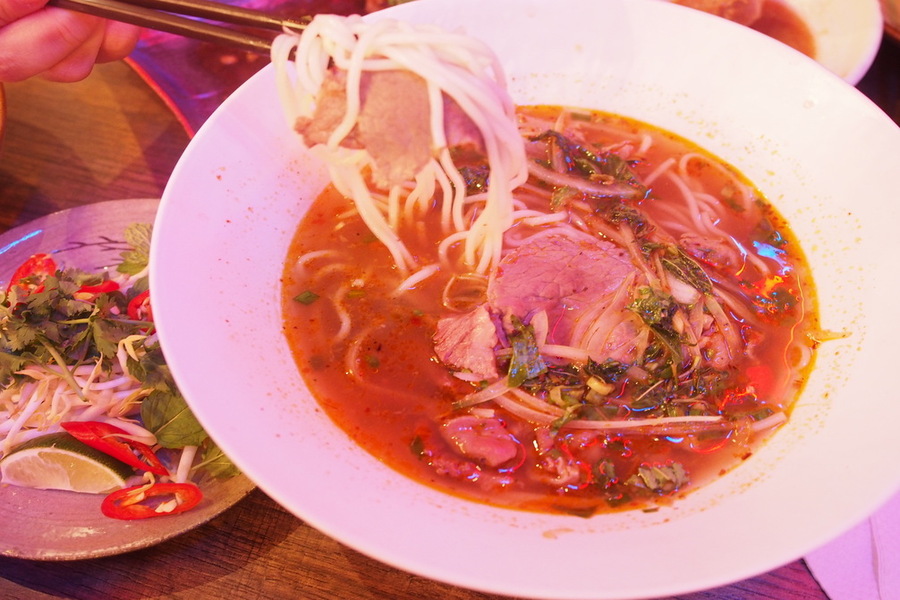 Spicy Australian sliced beef noodles (hue style) $14 is our very last main to try. Perhaps, it will taste better if there's a lot more fragrance or stronger flavours. The broth is good though.
Verdict
We love the dining vibes of the colorful neon-toned walls and lights, where you really can enjoy very traditional Vietnamese dishes in a modern and relaxing dining environment.
Review Rating: 7.5/10
273 Thomson Road, Novena Gardens, Singapore 307644
Tel: +65  62657662
Opening Hours: Mon – Sun Lunch: 12 to 2.30pm (last order 2pm) Dinner: 6 to 11pm (last order at 10pm)
Facebook: https://www.facebook.com/saigonalleysg/?fref=ts
Nearest Station: Novena MRT