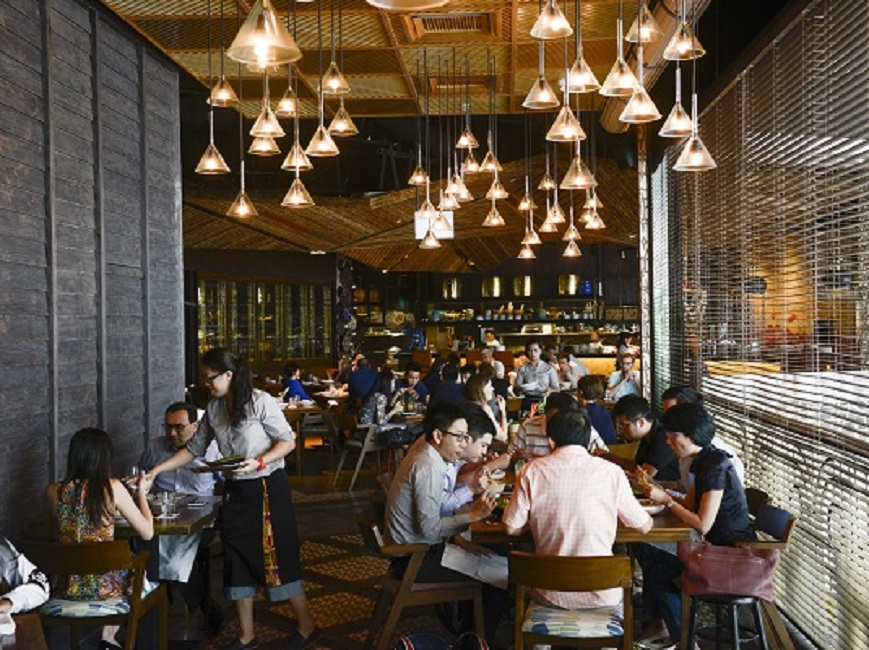 Sawadee Ka! We were very happy to introduce one not so fussy yet intimate restaurant in Marina Bay Sands, offering very tasty and affordable Thai street food – Long Chim Singapore.
Unfussy vibes with eye-opening kitchens
Long Chim means to 'come and taste'. While it just celebrated its 1st birthday, this is a definite place to visit. While you can feel all resounding actions coming from the kitchen, the alluring aromas filled the space with street food motifs and graffiti.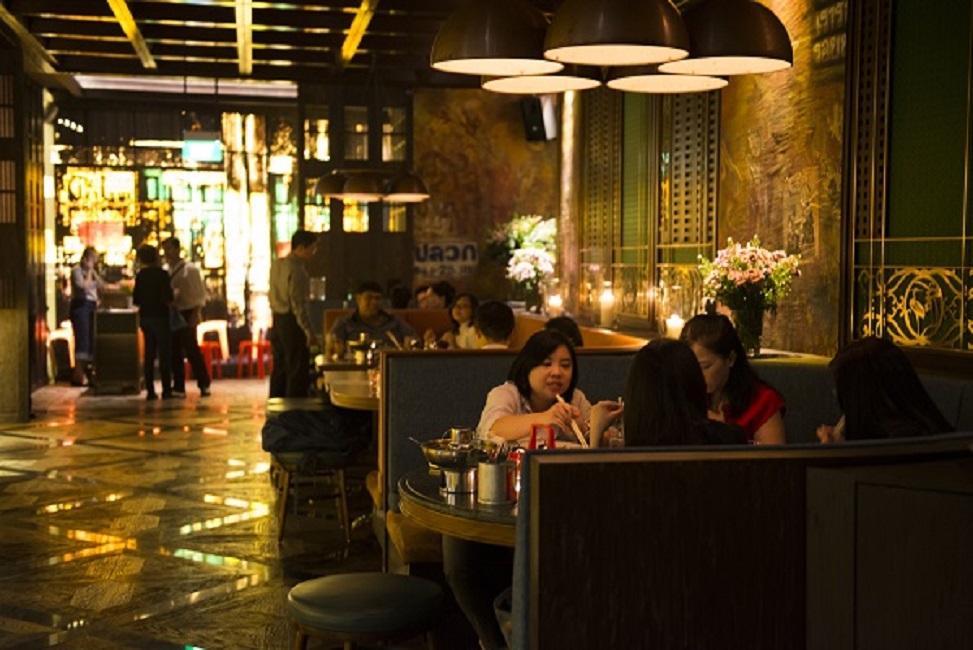 Nothing is overly priced at Long Chim
Helmed by celebrity chef David Thompson whose Nahm was awarded first in San Pellegrino's Asia's Best 50 Restaurants 2014, the restaurant brings forth spicier dishes this time, with contemporary flavors.
Dried prawns ginger toasted coconut ($14) was a very addictive dish from the northern Thailand. The betel leaves were not too overpowering as they blended with the spicy flavors.
People from Northern Thailand love their food to be spicier or sour. Central and other regions will have their foods more neutral or sweeter.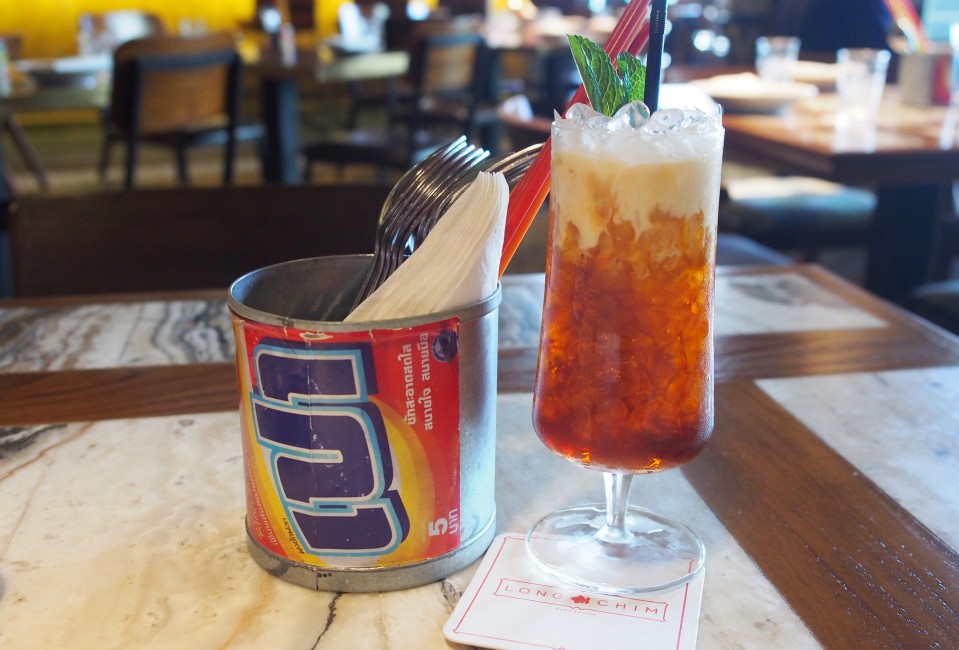 Remember to go with a glass of Thai Milk Tea ($8) to ease the spiciness and heat from the dried prawns ginger toasted coconut.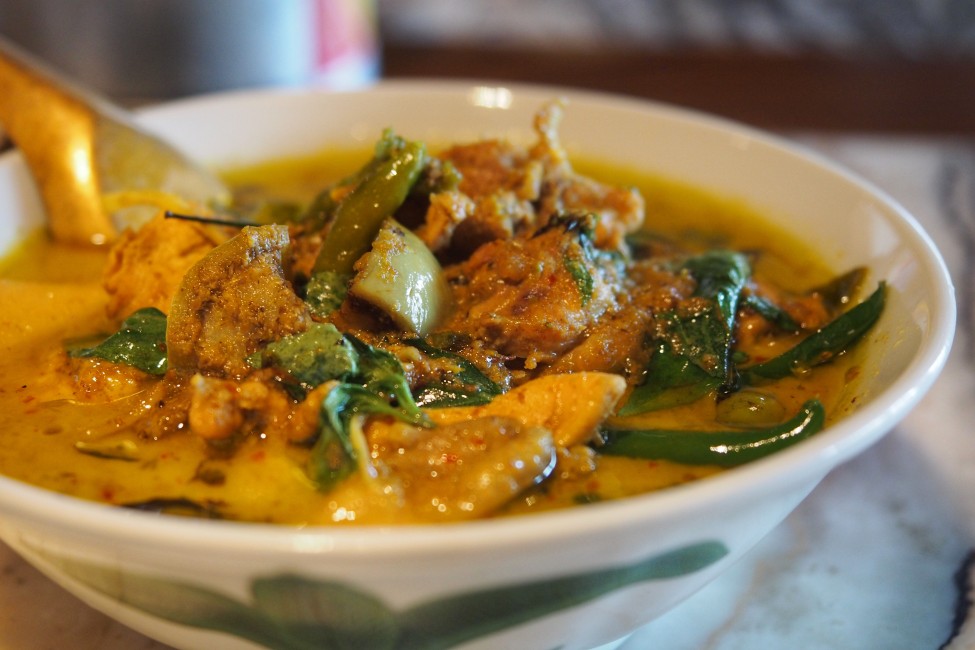 True blue Thai food lovers will agree with the Green curry chicken & Thai Eggplants ($24). Simple dish yet very sensational.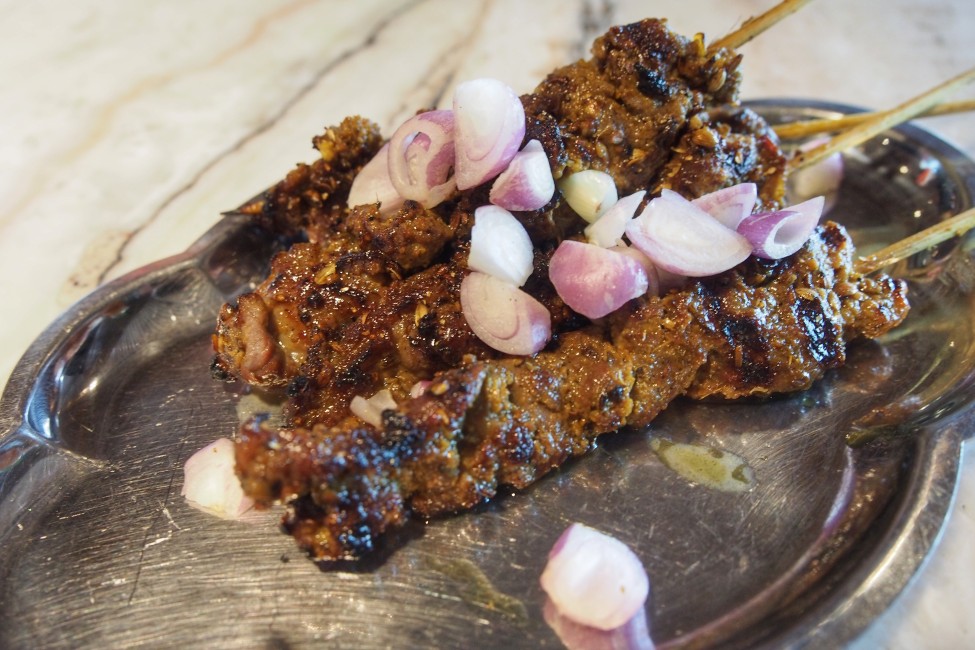 Some dishes were slightly heavy handed with salt. However, it reminded me of the true blue tastes of Thai food from Bangkok – they would be either spicy or salty, mostly because of the fish sauce used. The aromatic beef skewers with cumin, coriander and tumeric ($11) is indeed a little more salty but it's still well received.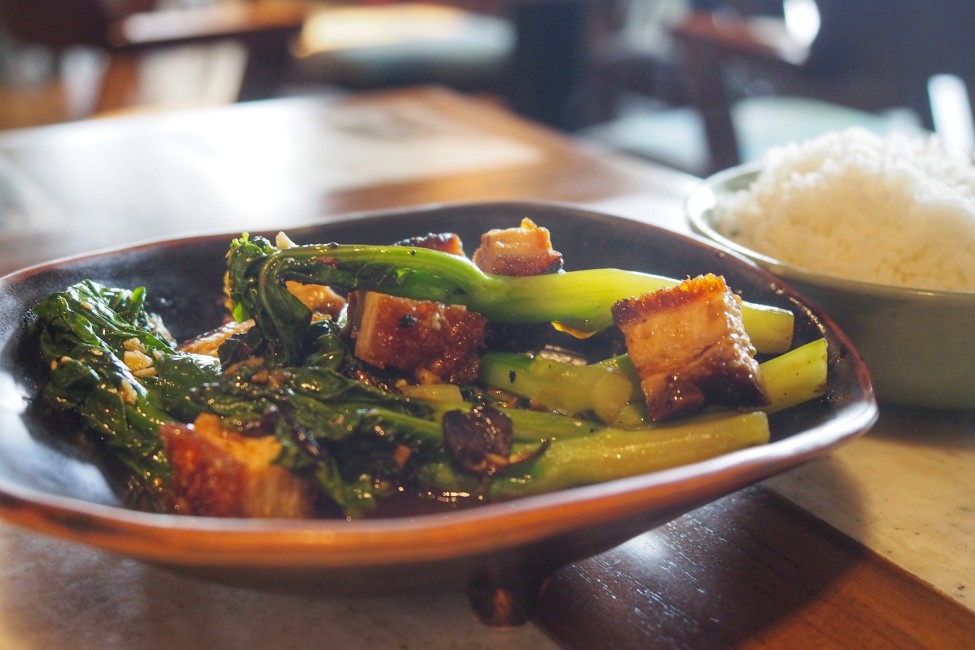 Rice is a perfect companion with all the aromatic and flavorful dishes. Like the Chinese broccoli ($26), it was very appealing, the flavorful sauce went so well with the rice. And the roast pork was simply to die for.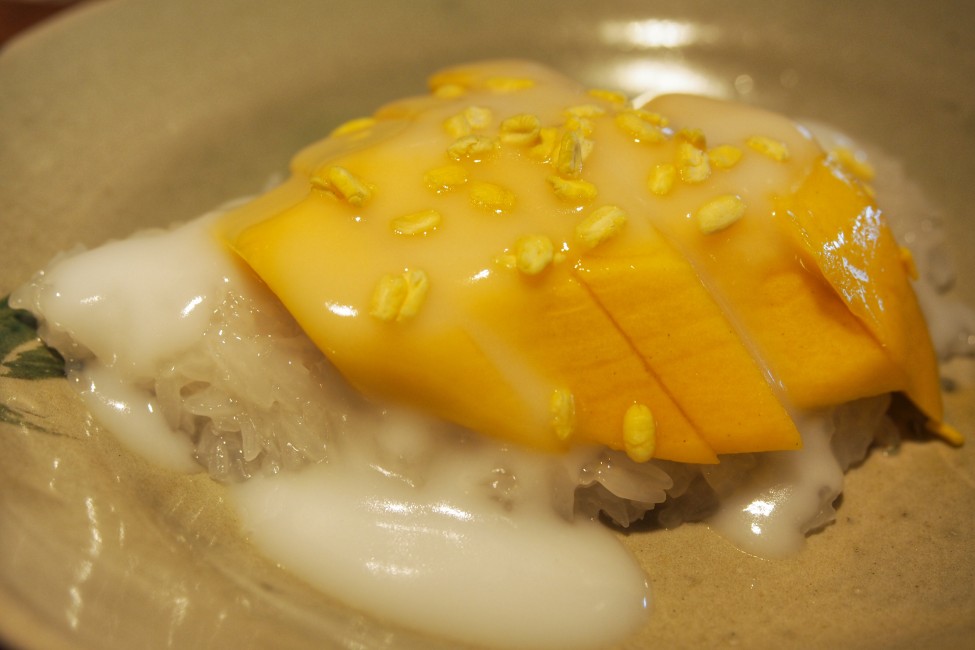 While their Banana Roti was addictive with the sugar, condensed milk and bananas, the Mango sticky rice ($10) was creamy, rich and fragrant. A total pleasure for me and my dining companion.
Last but not least, the Coffee Ice Cream literally set us off in a time machine to be drinking down cups of Iced Coffee from the streets of Bangkok! The aroma of Thai coffee was distinctive and nostalgic.
Verdict
There were too many other dishes to be named on Long Chim's menu that make people want to come and taste their Sawadee inspired food. The authentic mind-blowing tastes of Long Chim's food will make me come back and taste again. Plus, they are really affordable for a restaurant set in Marina Bay Sands.
Restaurant rating: 7/10
The Shoppes at Marina Bay Sands
 #02-02, Atrium 2, 10 Bayfront Avenue, Singapore 018955
Tel:
+65 6688 7299
Hours:
Lunch, Daily, Lunch from 11.30am to 2.30pm. Dinner from 5.30pm to 11.00pm
Nearest Station: Bayfront MRT
Reservations:
Via phone, 
Long Chim's website
 (No reservation, no problem.  Long Chim welcomes walk-in customers.)