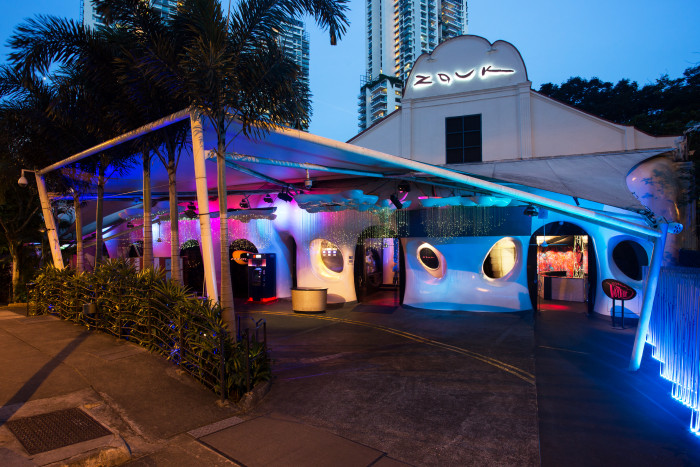 Asia's most anticipated music festival, ZoukOut, unveils its second wave and complete artist line up this month. Yet again, bringing some of the world's biggest names in music to the sandy shores of Siloso Beach at Sentosa on December 11 and 12, to a total of more than 40 local and international artists.
ZoukOut 2015 is the final instalment that would be organised from its famous headquarters at Jiak Kim Street before the 24-year-old superclub moves to its new premises at entertainment precinct Clarke Quay next year. The upcoming festival is the 15th edition since it was conceived in 2000.
This ZoukOut, we want to remember the essence of every moment, capturing the precious memories. ZoukOut 2015 | Seize The Moment will comprise a multifarious collection of print, onsite and digital communications by thought-provoking, visually captivating original mixed-media works that would yet again set an artistic benchmark for Asia's largest music festival by the beach.
Seize The Moment is also Zouk's 2015 prelude to its move from Jiak Kim Street to Clarke Quay next year. The multi-faceted programming covers two locations – ZoukOut at Siloso Beach and Zouk at Jiak Kim Street. In December, Zouk will launch its 2016 global campaign at Jiak Kim Street – the biggest yet as it will also celebrate its silver jubilee at its famed locale – leading to the opening of the new club at Clarke Quay.
Seize The Moment will also bring the focus to the club-based activities on Jiak Kim Street from September to December 2015. There are more than 20 events coming up in the next four months, which include signature gigs – Flea & Easy; Mambo Jambo at F1; Steve Aoki; Showtek amongst many others.
Zouk will also be celebrating its last Halloween, Christmas and New Year's Eve parties on Jiak Kim Street this year, and they promise to be one of the biggest, most extravagant parties to be planned for 2015. More details will be announced next month.
ZoukOut has added another six global acts to its second wave line-up. Day 1 on Dec 11 will also see Porter Robinson [US]; Paul Kalkbrenner [GER]; Paul Oakenfold [UK]. Day 2 on Dec 12 will feature Armin Van Buuren [NL], Andrew Rayel [MOL] and Claude VonStroke [US].
The new inclusions bring to a total of more than 40 artists for the two-day festival, with a new stage on Day 2 – Localized in collaboration with radio Lush 99.5FM. This stage will present Vandetta; Kurt; Darren Dubwise; ShiGGa Shay; THELIONCITYBOY; KoFlow; Syafii; ATTAGIRL! Feat. A/K/A, DuriO & Jaydah; and Jean Reiki. More details on www.zoukout.com