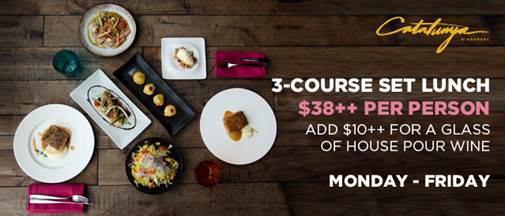 [GIVEAWAYS]
Simply fill these 3 lovely steps and you get to win a pair of Set Lunch dining!
1. Like and Share this post by commenting 'Liked and Shared' into the post's comments
2. Like both AsiaStyleAsia and Catalunya Facebook Pages!
3. Answer this simple question: – How often does Catalunya change its set lunch menu?
Simply send your perfect answer and full contact details to asiastyleasia@gmail.com ! One of you will be selected!
**Set Lunch Dining is available for Mondays to Fridays only.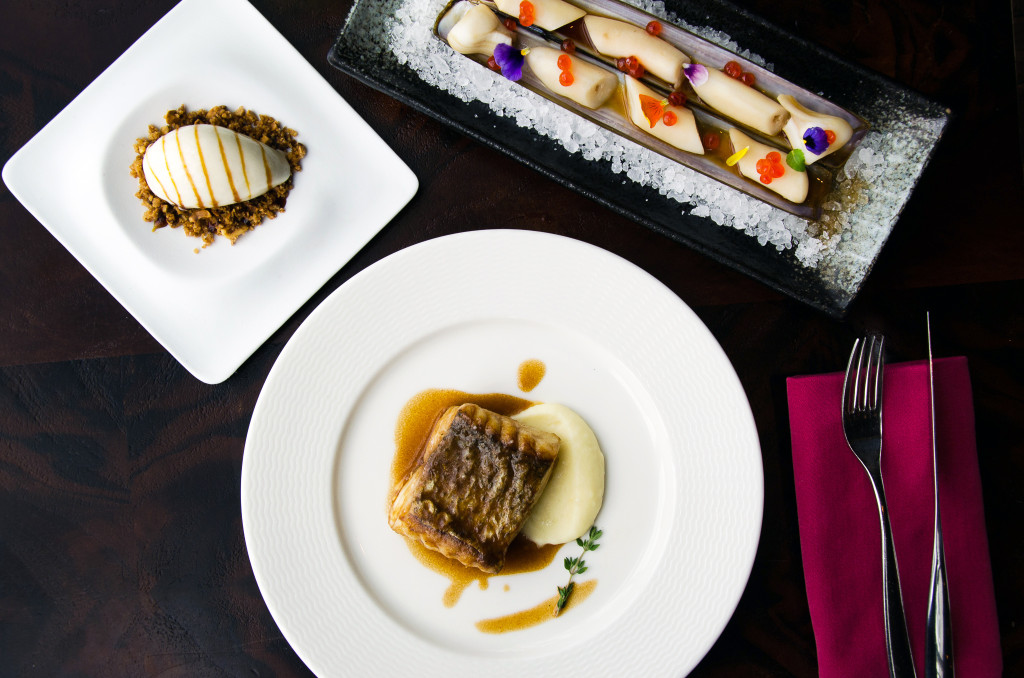 Catalunya Singapore presents an appetising 3-course set lunch menu starting Monday, 2 March 2015. From Mondays to Fridays, diners can customise their own lunch for only $38++ per person from the menu's list of three items for each course.
Mix and match from three options for each course to create your own Spanish lunch- soup, salad, or tapa for appetiser, seafood, meat, or rice for main course, and cake, fruits, or ice cream for dessert. Catalunya has a lunch menu to satisfy all your mid-day cravings. To seal the deal, all red and white house pour wines are going at only $10++ per glass with the set lunch.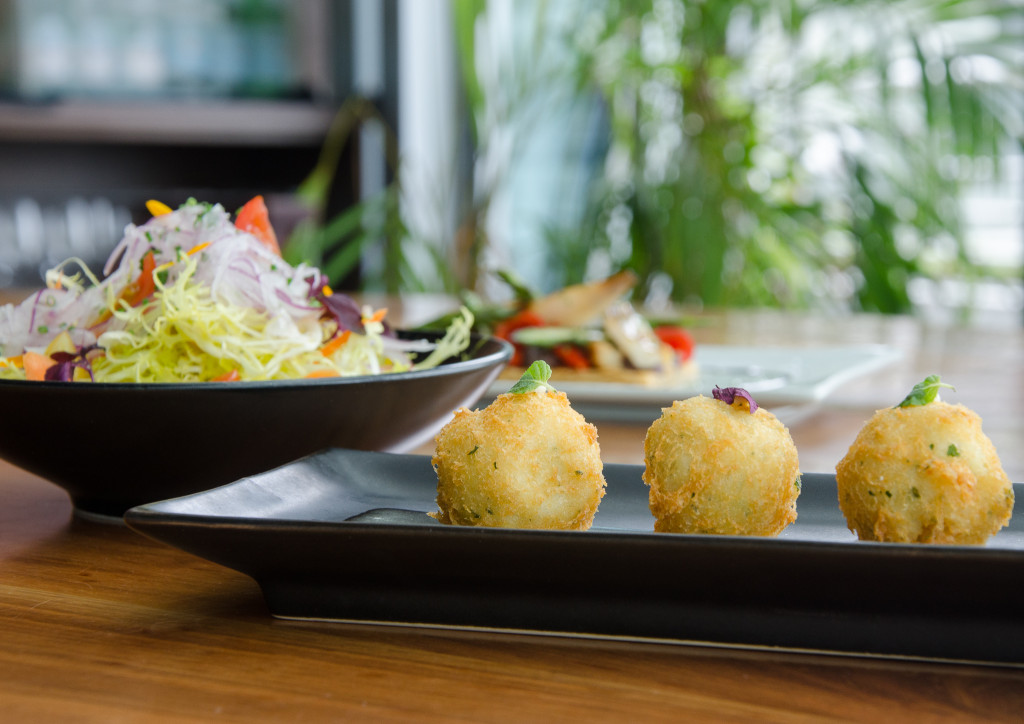 The selection of items changes every two weeks as our chefs bring to the table the finest produce from the markets and each week the culinary team would serve a vegetarian option for lunch. The latest set lunch hot spot on the iconic Marina Bay strip, Catalunya's new 3-course set menu is a treat with a variety signature favourites picked by our culinary team that is set to impress for all occasions be it a friendly get together lunch to a business lunch.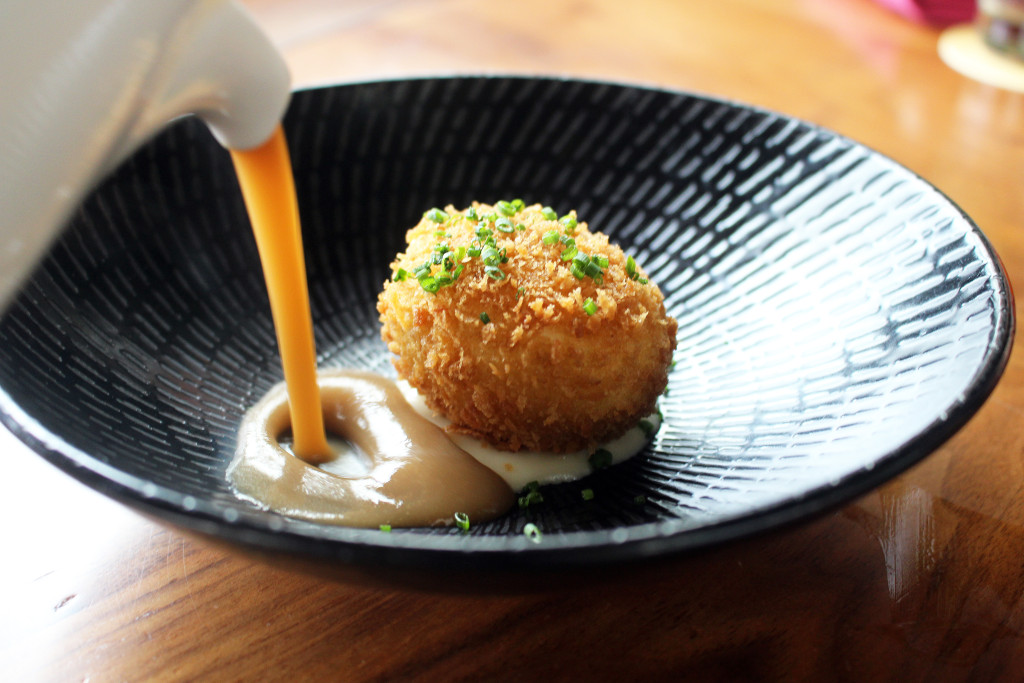 General Manager, Mr. Pol Perello acknowledges that "It's been something that we've been working on as we've been receiving requests from loyal fans of the restaurant who would love to indulge in an authentic Spanish lunch without having to worry about it taking too much time and gathering the right number of people. We are confident that this offering will give our customers more to look forward to in addition to the favourites from our regular A La Carte Menu." To seal the deal, complete your lunch with a glass of our special house pour red and white wine selection for an addition of only $10++ per glass with every set lunch ordered.
Reservations can be made via email to reservation@catalunya.sg, through our reservations hotline at +65 65340886, or online at www.catalunya.sg.
Catalunya Singapore
Address
The Fullerton Pavilion, 82 Collyer Quay, Singapore 049327