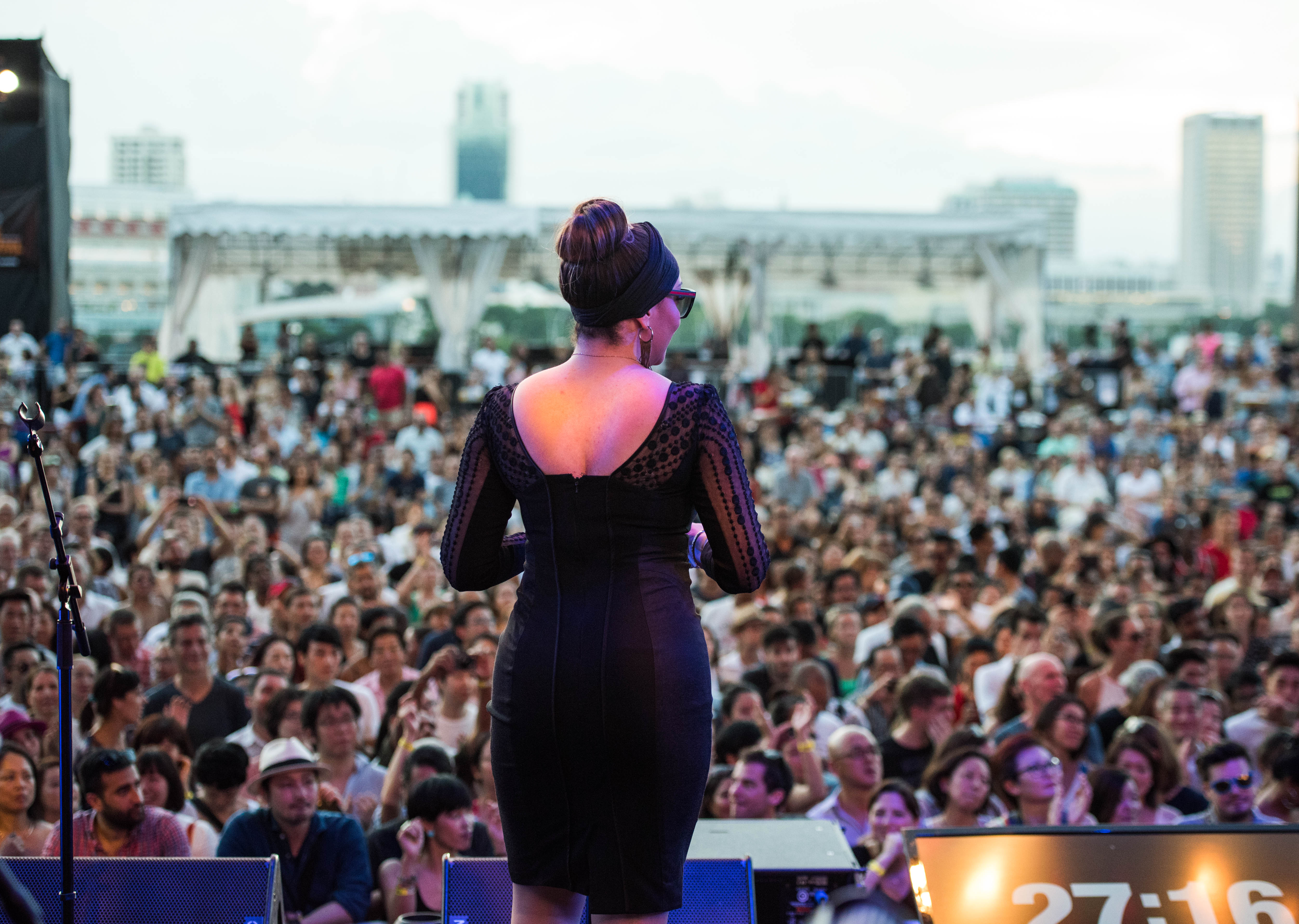 Singapore International Jazz Festival 2017 – 3-days of non-stop top acts in music
Making its return this year, with a line-up that's more star-studded than ever, the Singapore International Jazz Festival 2017 looks set to wow Jazz aficionados both old, and young.
Held at the Event Plaza of Marina Bay Sands over 31 Mar – 2 Apr, get ready to be enthralled by extraordinary music from Grammy award winners including Corinne Bailey Rae and David Foster.
The one jazz line-up in Singapore you don't want to miss
Kick-starting the festival is Corinne Bailey Rae, with her global chart-topping single "Put Your Records On" paving the way to an amazing first night with other favourites across her 3 albums.
And as if that's not enough. The 30 hours music extravaganza (jazz, funk, soul, world music and many other genres – say what?) promises unparalleled world class music with newly added sessions from Esperanza Spalding, Chaka Khan, Gilles Peterson and more. Here's a breakdown by day, of the highlights:
Day 1: Main Stage
– Aaron James Lee Trio
– Gilles Peterson with the Zara McFarlane Band featuring Nubya Garcia and MC Earl Zinger
– Corinne Bailey Rae
Late Show
– Ernesto Enriquez, Al McKay's Earth, Wind & Fire Experience, Citrus Sun, Basement Jaxx
Day 2: Main Stage
– Raw Earth Blues Tribute
– Ray Parker Junior
– Esperanza Spalding
– Youssou Ndour
– Le Super Etoile de Dakar
Late Show:
– Saxx in the City, Incognito, Citrus Sun, Rudimental DJ Set
Day 3: Main Stage
– Adam Hall and The Velvet Playboys featuring Alemay Fernandez
– Nik West
– Raul Midon Trio
– Hitman David Foster and Friends (Brian McKnight, Chaka Khan, Thirdstory, Dira Sugandi and Nick Zavior)
A highlight this year is the launch of the inaugural Late Show after-party which combines live performances in an intimate club atmosphere on Fri, 31 Mar and Sat, 1 Apr. Experience Afro-Cuban sounds from Ernesto Enriquez, a jam session by Incognito's Jean-Paul Maunick and everyone's favourite electronic duo Basement Jaxx on the first night.
In the following night, featuring festival favourites such as Al McKay's Earth, Wind & Fire Experience and Incognito, an impromptu all-star jam session as well as late-night performances by Basement Jaxx and Rudimental (DJ), The Late Show will be the most glitzy after-party Singapore has ever seen!
Ticketing for the Singapore International Jazz Festival 2017
Tickets for the Singapore International Jazz Festival 2017: Main Stage and/or The Late Show start from $108 and are available at www.marinabaysands.com/ticketing and www.apactix.com. Also available is the Full Festival Pass ($288) which gives access to 30 hours of music at both The Main Stage & The Late Show on all days. For more information, please visit www.sing-jazz.com.
Book your tickets today!
Or win a giveaway!
Stand to win 1 x pair of tickets (Worth S$276) to The Late Show on Friday 31 March (Sands Expo: 10pm – 4am)
Like both Sing Jazz & AsiaStyleAsia Facebook Pages, and share the post
Comment 'Liked and Shared' within post's comment
Answer the following question: What's the one act at Singapore International Jazz Festival 2017 you're most looking forward to, and why? The person with the best answer will win the prize!
Giveaway duration: 6th March – 12th March 2017 (Monday to Sunday). Results will be released on 13th March 2017, Monday.