For the first time, Singapore Junior Chefs Club would like to give young culinary talents a platform to showcase their creativity and culinary skills. The winner will be recognized as Singapore Top Young Chef.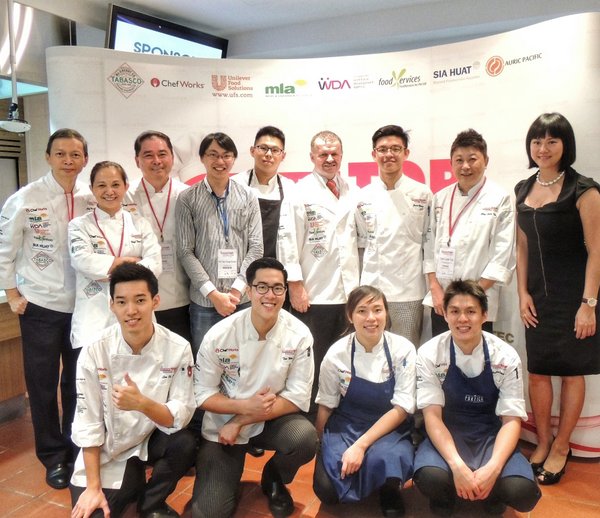 The Singapore Top Young Chef is a competition created to look for the Singaporean Young Chef. He will represent Singapore on an international level. The winner will be further groomed by the SJCC by going through seminars/courses to expand his talents.
Endorsed by World Association of Chefs Society (WACS), this competition consisted of two stages. The competitors would showcase their best dish and presentation skills in the selection round.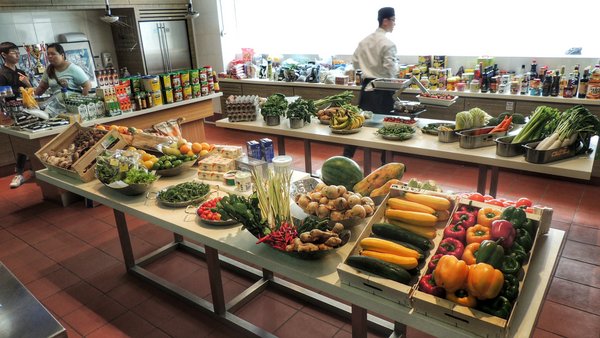 Six young chefs were selected out of 27 competitors at the semi-finals. They would cook up a storm at the finals – Black Box style.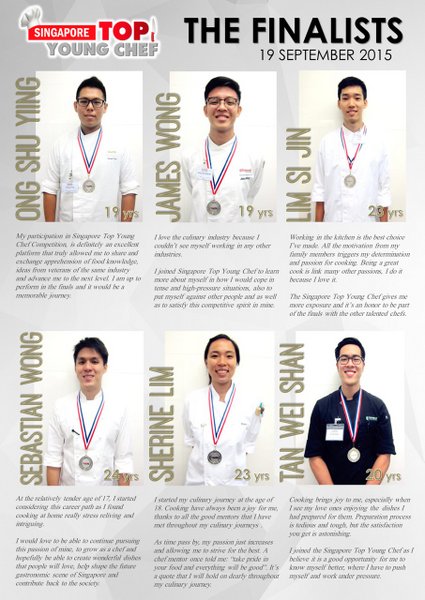 The 6 finalist:
Ong Shu Yiing SHATEC
James Wong, Temasek Polytechnic, Baking and Culinary Science
Lim Si Jin, The South Beach Hotel
Sebastian Wong, Portico Singapore
Sherine Lim, Portico Singapore
Tan Wei Shan, Republic Polytechnic
After hours of gruelling action, Sherine Lim (Team 5) from Portico restaurant emerged as winner!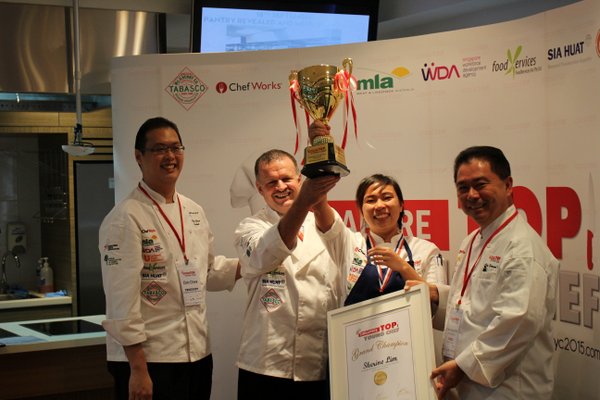 Upon winning the title of the first Singapore Top Young Chef, she was appointed the prestigious position of team assistant for the Singapore National Team's IKA Culinary Olympics in Germany 2016.
She will also be invited to participate in regional events by the main sponsors with sponsored travel expenses of around $8000.
We gathered some insights about this competition with Elvin Chew, President of Singapore Juniors Chefs Club (SJCC):
What are the key criteria(s) that judges look out for in this competition?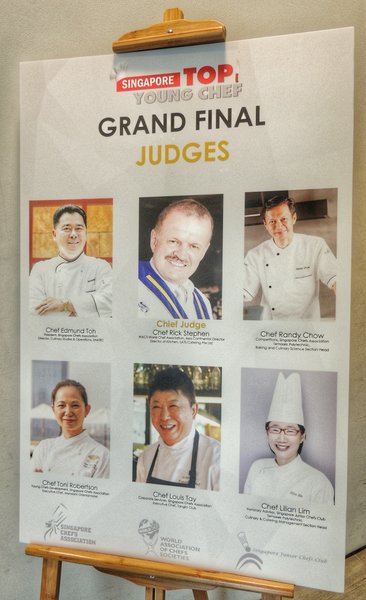 Apart from the mystery ingredients, the judges had to made sure that the competitors used their ingredients in different courses. They also look into the basic cooking skill of the competitors, making sure before they display their creativity on the dishes. The other most important criteria will be their hygiene practice in their kitchen. Lastly, it will be the taste as that hold 50% of the total score.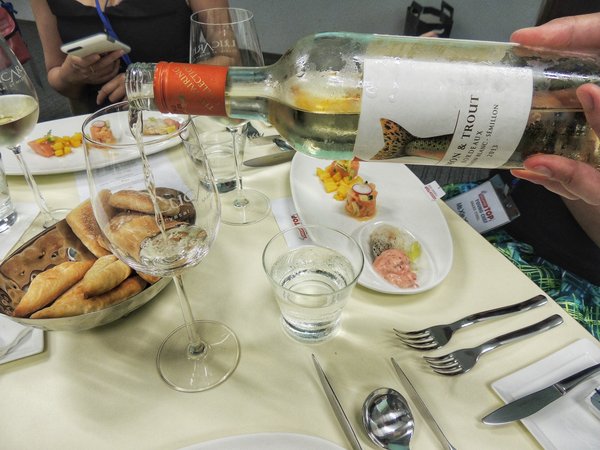 What is the next step / journey that SJCC wants to bring all the juniors forward to?
We will continue creating more platforms for our young chefs to showcas their skills and creativity. This can be done by creating more masterclass / educational events in the industry.
We will carry on with our social welfare mission to contribute back into the society. We will commit to ourselves to promote our profession to the younger generation. This is done by working on more collaborations with secondary schools and career talks.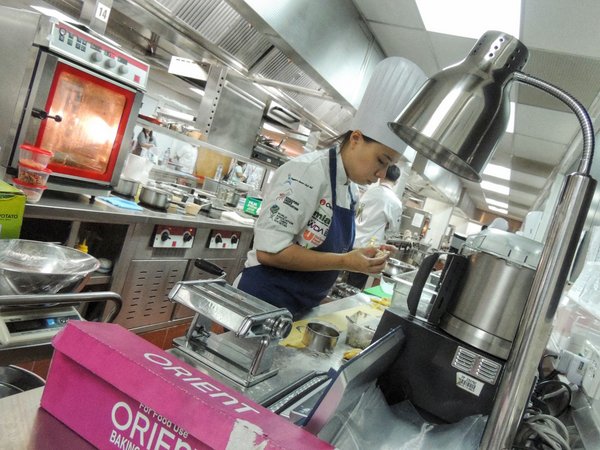 Will you be organizing other types of competition that are more specific to certain skill sets such as pastry?
Yes. Next year, we will be collaborating with Meat and Livestock Australia to conduct a series of young chef butchery classes that will be taught by master butcher.
Than, we will host a young chef butcher challenge. Why butcher ? Butchery is a key role in any well functioned kitchen. Having a butcher, it helps to maintain high quality of meat and fabrication in the kitchen. This reduces the wastage and incurs cost savings. Rarely, any young chef has the opportunity to butcher a whole lamb or a whole cow and knows where are the different part of the cut from.
That is why our next step we want to promote butchering to our young chefs!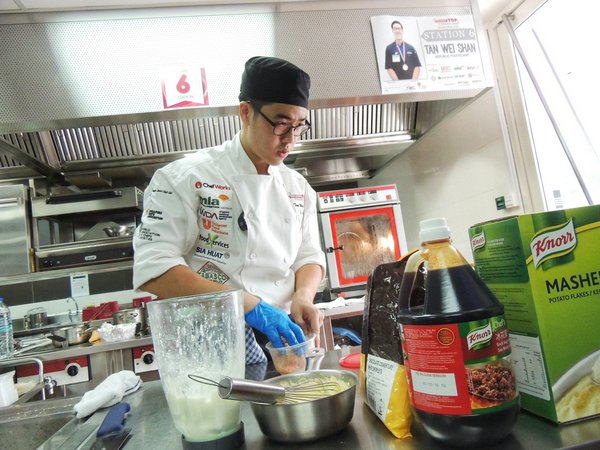 What do you want to tell the other young chefs who have yet to join the SJCC and what can they look out for?
Singapore Junior Chefs Club – is a club where young chefs can network and get to know more about the industry. It is also good to start out your careers by having more information from us.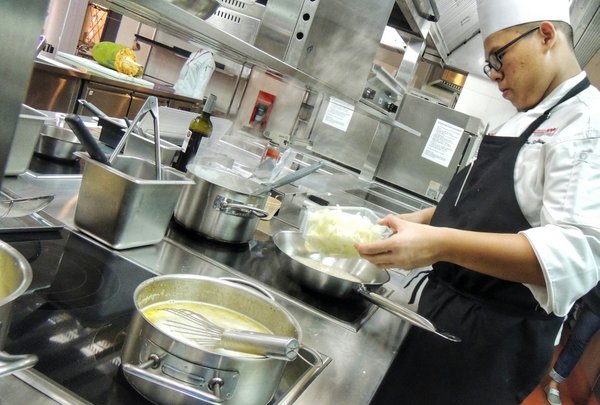 We offer many different platforms for our young chefs to engage such as local competitions, education development. Be part of the Singapore Junior Culinary Team, you get to know F&B industry more through our activities.
Learn more about Singapore Juniors Chefs Club today!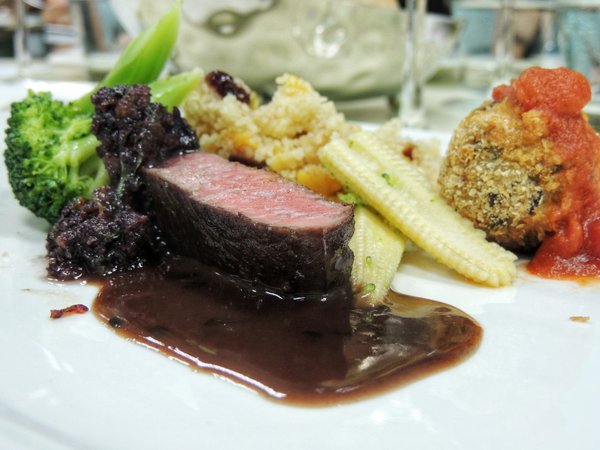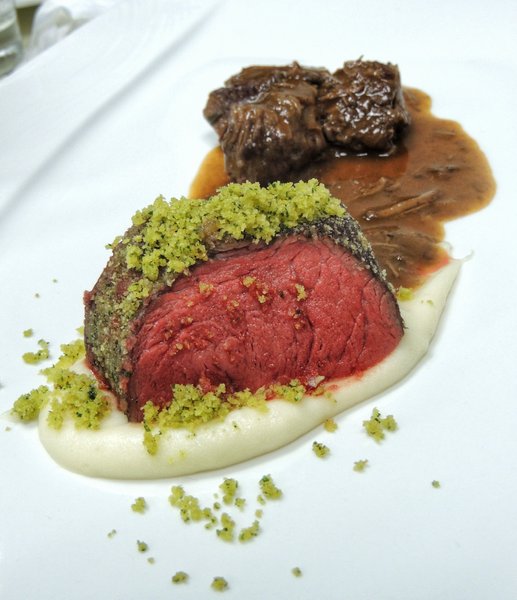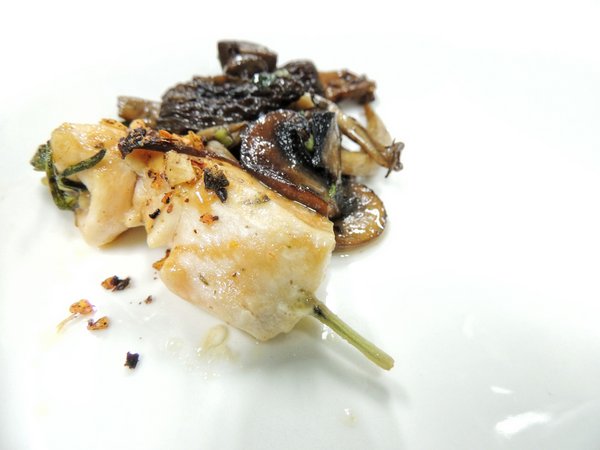 [Article and photography are : Co contributor and Ex founder,  Tay Yong Chuen]