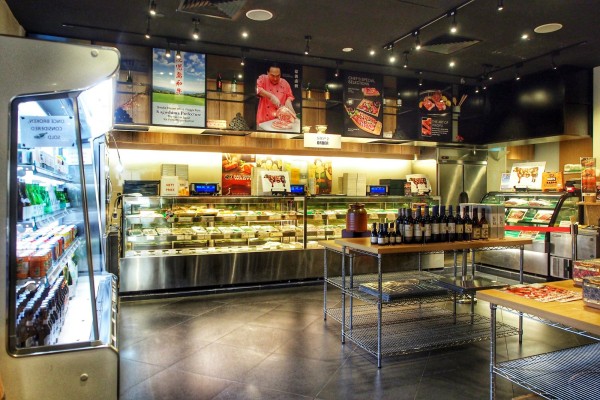 If one step into Smoke House Charcoal BBQ at Great World City, he will love their clean and classic dining setting. It has an elaborate retail store with splendid food variation too.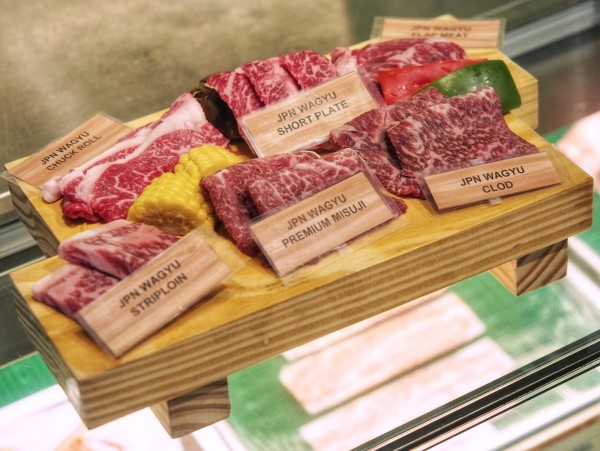 For the retail corner, you will be able to buy premium Japanese wagyu off the shelves for takeaways! Here's our insightful dining experience with Smoke House Charcoal BBQ.
Our Dining Experience
Smoke House Charcoal BBQ provides a very insightful and adventurous dining concept. Your palate is pampered to a fine selection of premium Japanese Wagyu parts such as Chuck Short Rib. Additionally, it comes with an all-you-can-eat counter that serves you with many interesting sides.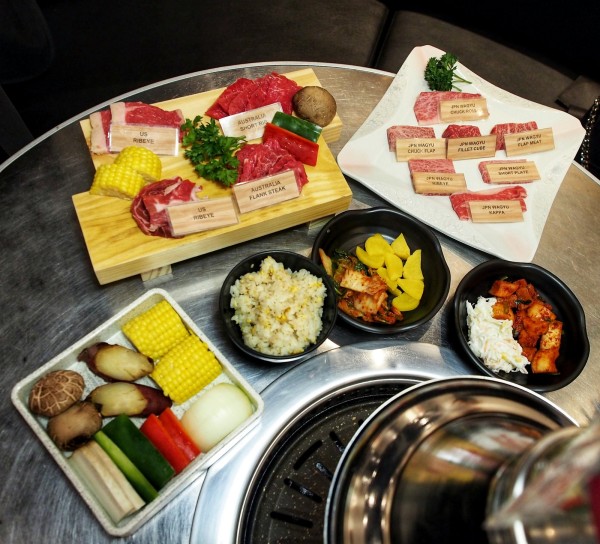 We definitely feel that they do have a very competent team of service staff who are observant with diners' requests.
To give a little more depth towards understanding their dining concept, we are pleased to interview their Master Chef to find out more about it! Hear what master chef Naoki Tsuzuki says!
1. From Japanese fine dining to Japanese Charcoal BBQ environment, it was quite a change. What have motivated you to spearhead into a Japanese BBQ restaurant?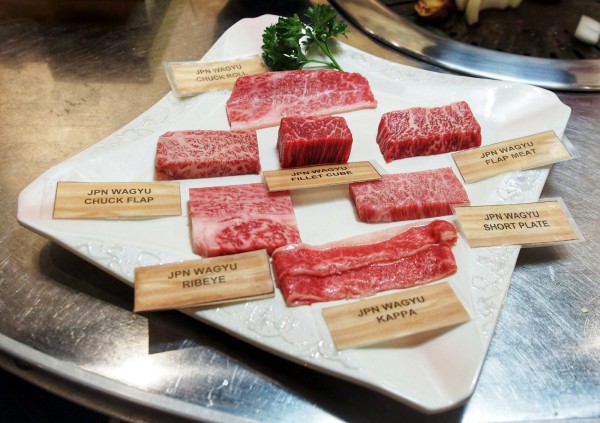 Being in Singapore for a long time, I always wanted to indulge in high quality Japanese wagyu. However, this indulgence always comes at a high price in Singapore. With this, I was motivated to offer high quality Japanese wagyu to Singaporeans at a more reasonable price.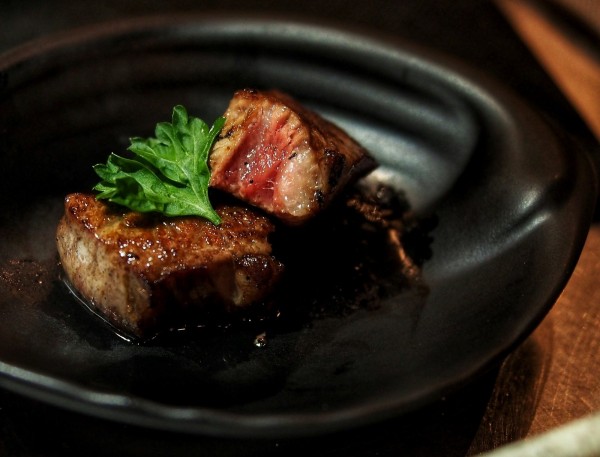 Prior to opening Smoke House, I personally went to Japan to learn more about Wagyu beef from one of the largest supplier who is specialised in Wagyu.
2. We have noticed about the recent trends of more and more interesting types of premium wagyu and other beef. For Smokehouse Charcoal BBQ, which are the key selling premium meats?
Through the Wagyu-specialised supplier in Japan, Smoke House sources for premium wagyu beef parts from all parts of Japan, regardless of its production area. Some example of premium wagyu found at Smoke House includes the Chuck Short Rib (Sankaku Bara).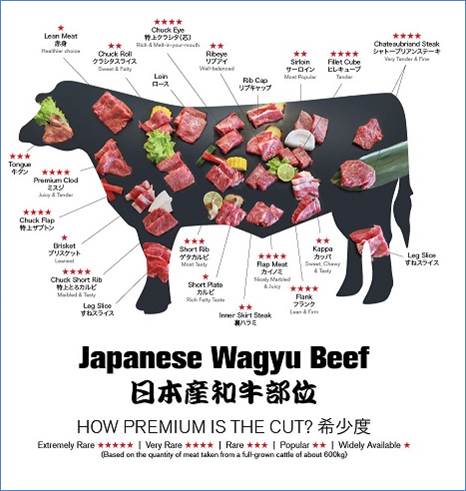 3. In your opinions, what make a good meat?
A5 grade beef, the highest beef grade, is commonly known as the best meat. However, at Smoke House, this is not entirely true. By wet-aging the A3 & A4 grade beef in the restaurant, the beef's texture and quality is enhanced. (Wet-aging is a simple aging process where meats are vacuum-packed and place in a chilled environment for 10 – 14 days)
I personally feel that A5 grade Wagyu contains too much fats to truly enjoy the meat's flavour. I prefer to use the leaner but well-marbled A3 & A4 grade wagyu.
As importing of beef tongue is prohibited in Japan, the beef tongue sold at Smoke House are imported freshly from New Zealand. By ensuring quality meat are served to our customers, the beef tongue's flavour and tenderness are enhanced by going through the dry-aging process in the restaurant. (Dry-aging is a simple aging process where meat are hung in a chilled environment for 10 – 14 days)
4. As I read up online, it is said that there is a DIY BBQ concept in Smokehouse Charcoal BBQ. Tell me if this is to make Japanese dining easy.
I came up with the DIY BBQ concept as I want my customers to enjoy the high quality wagyu at an affordable price, this is also a unique concept, which you cannot find in other BBQ restaurants in Singapore. Going through a simple 4 step process of booking your table, shopping, cooking and payment, we assure that customers can dine in comfort and ease.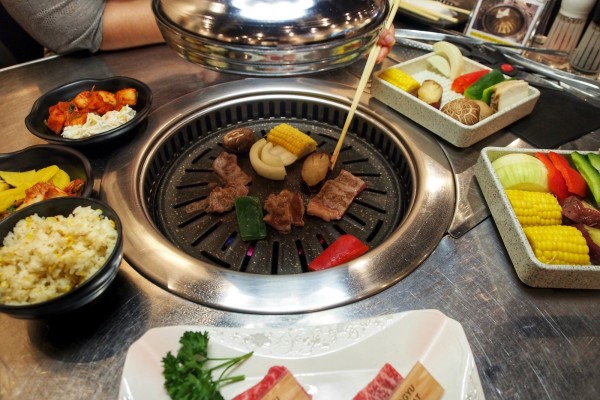 To boost the dine-in experience in our store, our well-trained staffs (aka Meat Sommeliers) are always present at the meat showcase to assist customers with their selection and recommend the right quantity for their enjoyment.
5. You've been in this industry for a long time. What is it about the culinary world that keeps you going?
I feel that challenges are good for me. I love to try different things, and I believe that nothing is impossible. Using my culinary knowledge gained over the years, I tend to create new items for my customers enjoyment.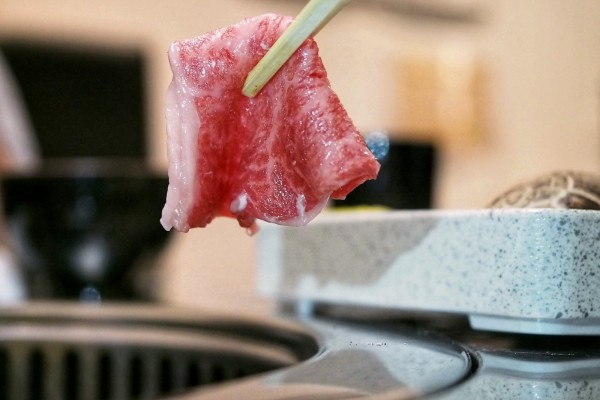 My customers give me the chance to improve and motivates me to explore more new style of cooking and creating new culinary concepts.
For good quality and premium wagyu, dine your way into Smoke House Charcoal BBQ today!
Smoke House Charcoal BBQ
1 Kim Seng Promenade, Great World City, #01-37, Singapore 237994
Contact
6235 2185
Operating Hours
Retail Counter: 12pm – 9.45pm
Lunch: 12pm – 3pm (last order 2.30pm)
Dinner: 6pm – 10.30pm (last order 9.45pm)
[Article and photography are : Co contributor and Ex founder, Tay Yong Chuen]