A Nice Touch of Class and Sophistication
As the growing middle class seeks to demand more from Saigon's F&B landscape, more and more exquisite dining options mushroom to cater to their needs. With a landscape that is increasingly sophisticated, Sorae Sushi Sake Lounge commands our attention as it managed to introduce a touch of sophistication that is neither stuffy nor snobbish. The ability to blend a convivial vibe with that of sophistication is something that Sorae has managed to achieve to a tee.
We enjoyed a hosted meal with Sorae and was pretty blown away by their attention to detail and the quality of their dishes.
A Cool Place for Drinks and Relaxation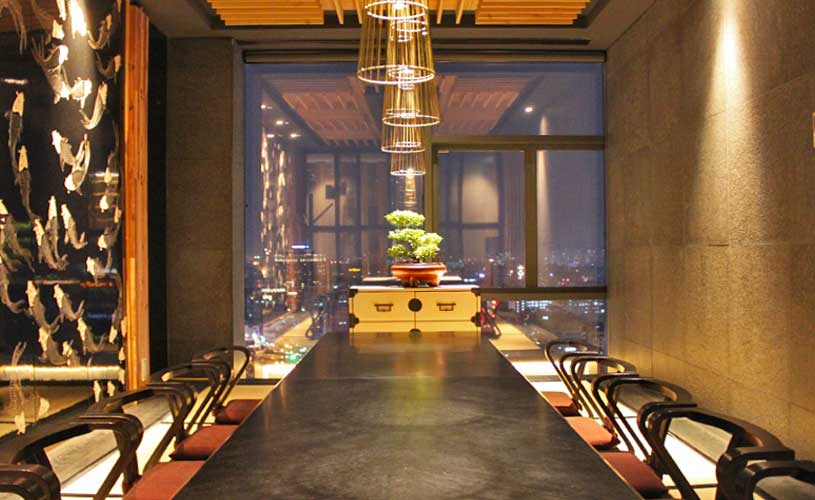 The interior of Sorae is lush but yet open in its layout.  There is no doubt that the intent of the design of Sorae is aimed at creating an environment where people are comfortable to mingle and interact.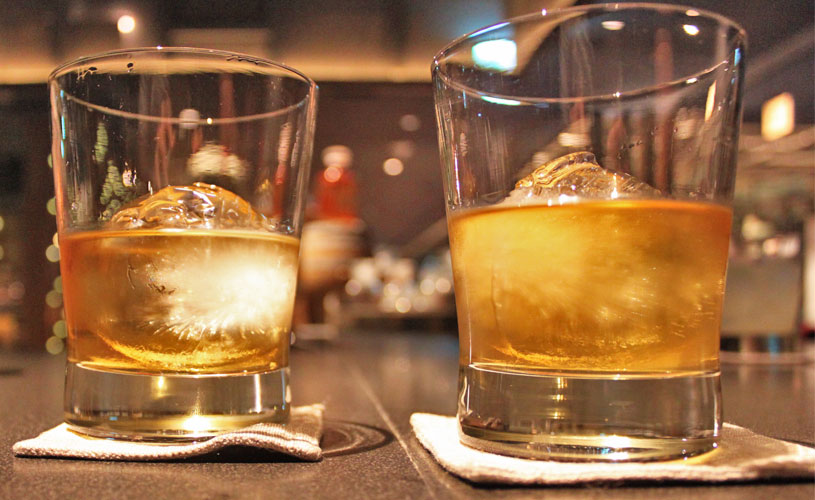 The Whisky Bar is able to bespoke the cocktail that would make anyone feel right at home.  Helmed by a award winning mixologist, the Whisky Bar is a sure win for anyone who wants to start with night with a nice drink.  If you are lucky, the Hibiki 18 or 21 whisky might be available for your tasting…
What is amazing about Sorae is that it has multiiple spaces that appeals to your different needs.  From cocktail to whisky bars, to sushi and sake lounge and the cigar rolling room, Sorae is the epitome of dining in Saigon.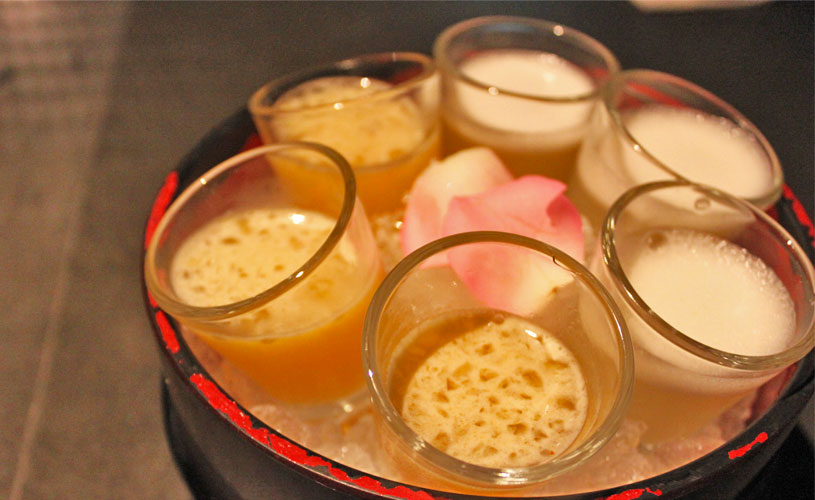 Enjoy a cocktail platter that is fresh and refreshing to the palate. To either start your night of inebriation or end the evening with a bang.
Dining in Saigon is All About Trying New Things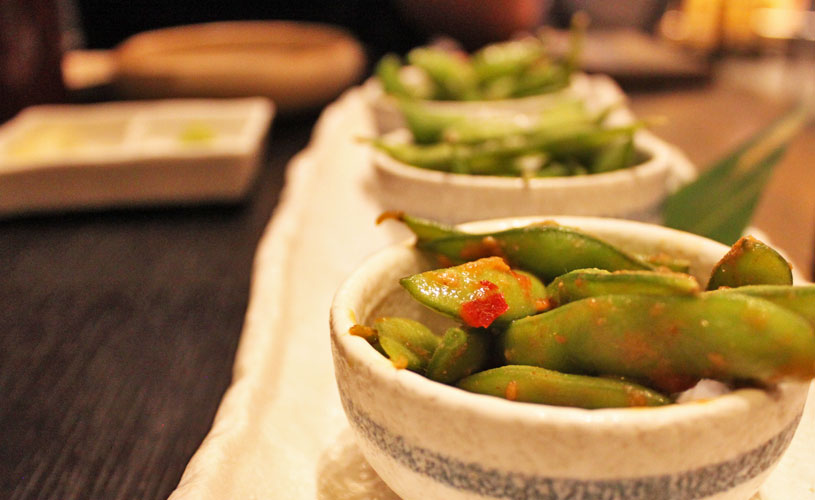 Japanese Cuisine has been the mainstay of dining options in big cities across the world.  What makes Sorae interesting is its boldness to try new ways of presenting classic dishes.  Take the Edamame above, it is seasoned with  wasabi, sukimono salt and spicy miso in separate bowls.  A certainly interesting way to start the evening with a starter like this.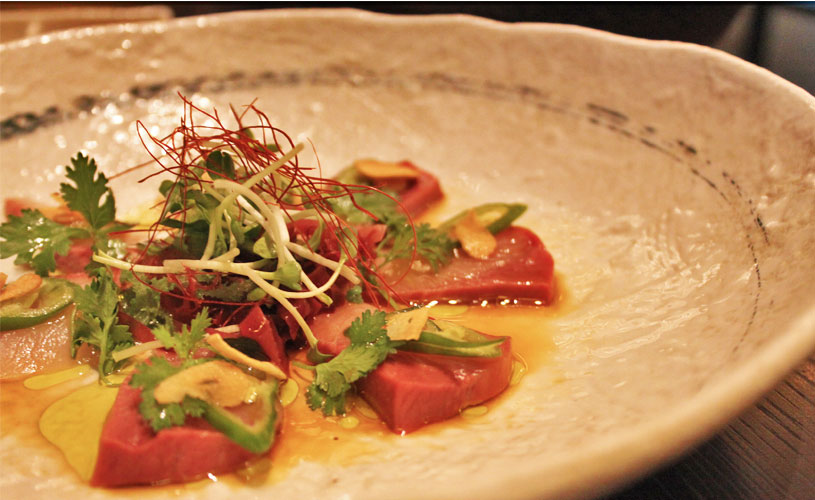 Another interesting dish we encountered is the Hamachi with Jalapeño.  However, I find that the jalapeño can be slightly overpowering but is still balanced by the roasted garlic and coriander.  And because of the intensity of flavours here, I do wish that the hamachi could be given a its own stage to stand out a bit more.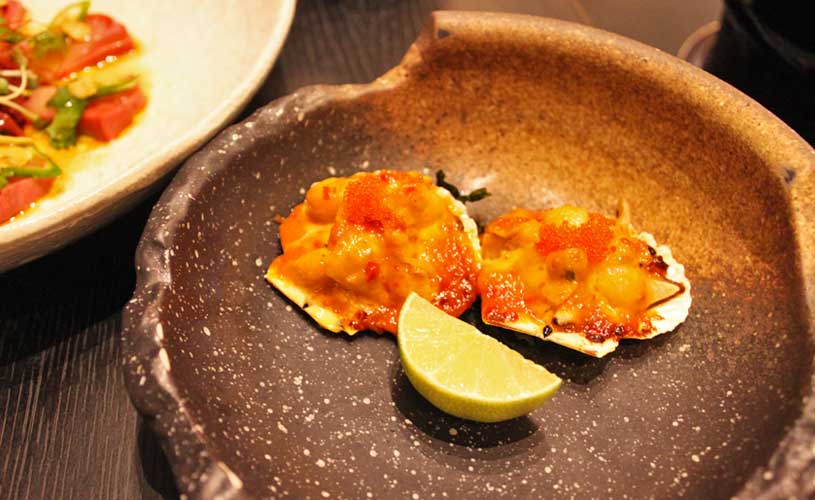 I call this Scallop, Mushroom and Eibiko dish – umami-on-crack dish.  The natural Umami flavours from all the ingredients just made this dish way better than any truffle dish.  It certainly comes at you in unexpected ways…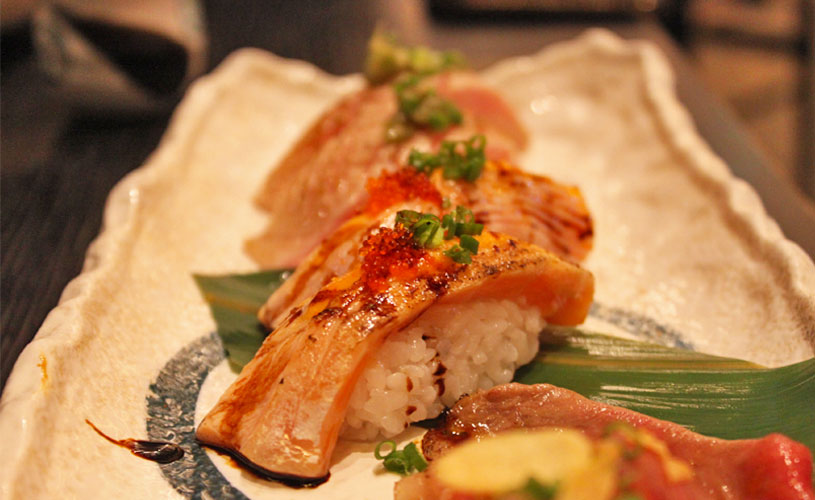 This sushi mix platter seems like just any other sushi platter.  However, we feel that each dish is worth a serious mention:
The Wagyu Beef Sushi is lightly seared with garlic chips.  It is the ultimate luxe sushi with softness at its feature with the wagyu beef. It is as if I am eating butter woven into the rice grains just as you bite into it.

The Seared Aburi Sushi  is made of salmon belly and the fattiness is soft like butter.  We have a small quip about it having a bit too much rice but all this can be ignored given the richness of the sushi.

The Seared Otoro Sushi is like the best otoro i have had in a while.  Simply good and fresh.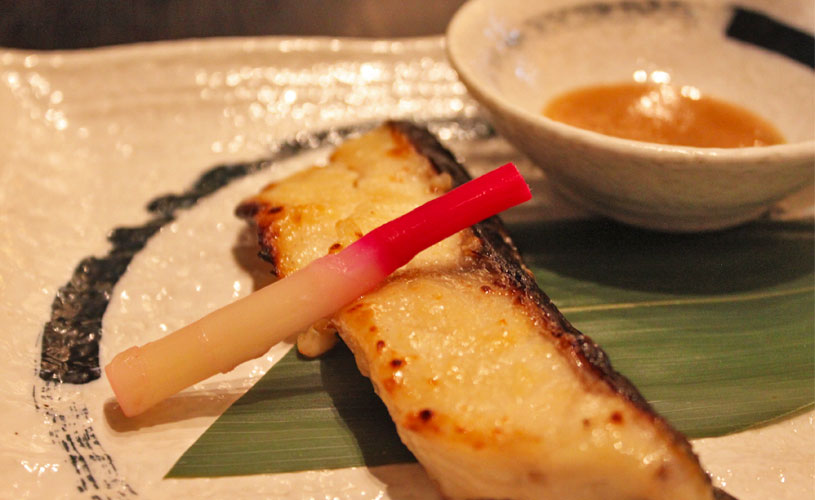 A dipstick for a good restaurant experience depends on the freshness of the ingredients.  Particularly for fish, the freshness will make or break the dish. However, this Seared Cod with Miso Sauce topped with white miso seasoning, is grilled to perfection. In the words of my dining mate, it is butter heaven that exudes a profound fragrance when eating it.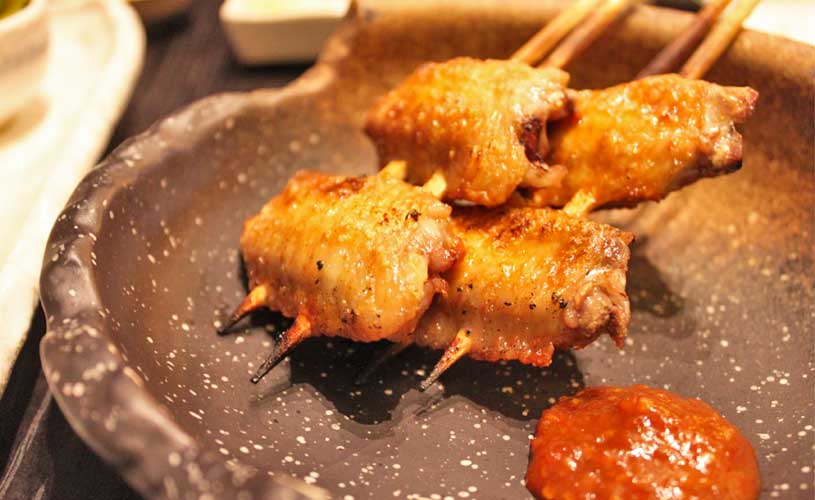 A proper Japanese restaurant has to serve decent yakitori dishes in order to get people in the mood of some bite.  These Yakitori Wings are pretty tasty and makes a good accompaniment with beer sake or even cocktails.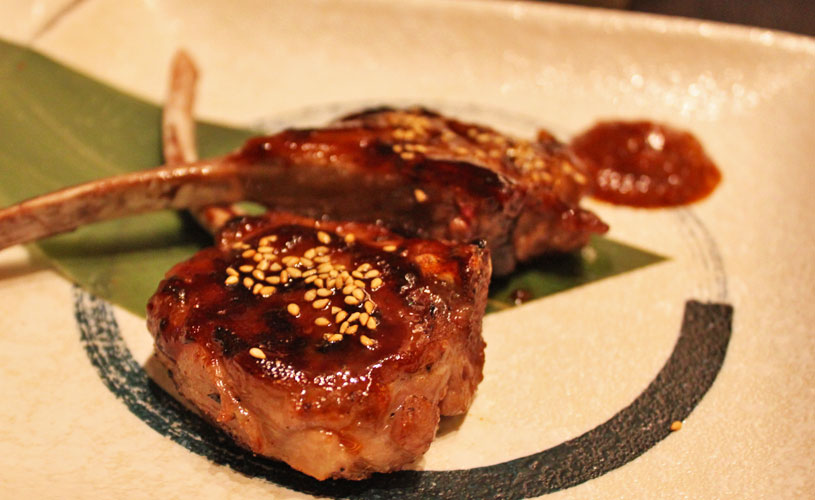 This Lambchops with Miso Sauce is very substantial and could be shared between 2.  Flavours were deep and strong.  A very well done miso BBQ dish.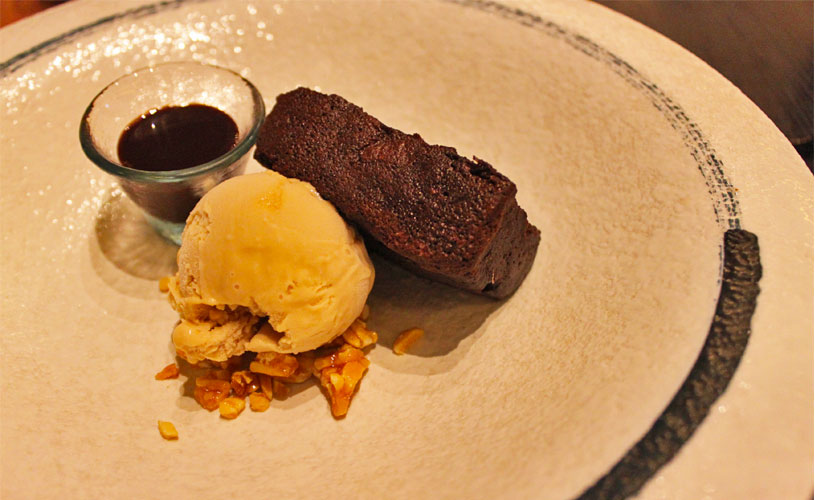 Time for the last …but certainly not least dish of this article… The dessert!
The dish is simply a Chocolate Cake with ice cream . It is however, more than just an amazing chocolate cake  with a uncanny moistness in the cake.  The dark chocolate contributed to the intense flavours that is so simple and good that this is the first time that i taste a piece of chocolate dish with so much honesty!
Verdict
Sorae is a dazzling place that is made up of not just a restaurant, a lounge, but even a whisky bar and also a cigar rolling room. As upmarket as the location and rooftop ambience gets, it's by no means unattainable.
A great place for a night out, with excellent Japanese food and an amazing drinks menu.
Restaurant Rating: 8/10
Sorae Sushi Sake Bar (Map)
76A, Le Lai, Ben Thanh Ward, District 1,
24th Floor, ABTower, Hồ Chí Minh, Vietnam
Tel: +84 8 3827 2372
Hours: Lunch 11:30 am to 03:00 pm | Dinner 05:30 pm to 1:00 am
Email: sorae@d1-concepts.com
Recommended Transport: Uber