Beach Road's an area that's rampant with change. Tonnes of stuff have popped out along with a lineup of new dining establishments, including the new South Beach.
The Armoury marks all the boxes for a gastro+bar
The gastrobar classification is not to be taken lightly. After visiting Massive Collective's Naughty Nuri's and VATOS,  The Armoury has more to offer, from satiating one's appetite to having a list of more capable lagers.
The starters and bites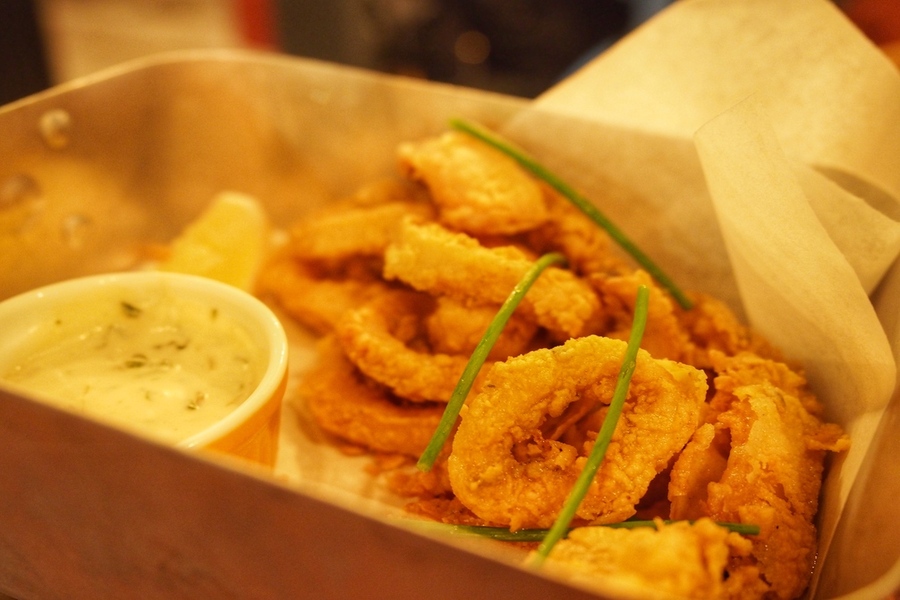 The crunchy calamari with zesty dip was a great introduction to the menu. The circles of calamari are coated with very crispy and fragrant batter, but it leaves the squid soft and tender. It went so well with the mugs of lager.
The mains selections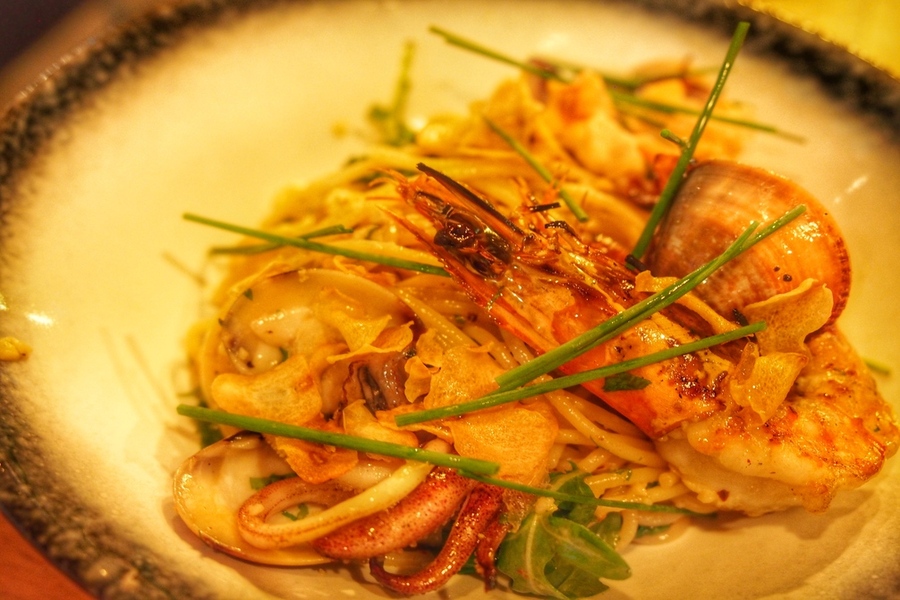 The seafood aglio olio was another great pick for mains. Comparatively more affordable among the other items in the menu, it offers a generous serving of seafood ingredients. It's definitely flavorful too.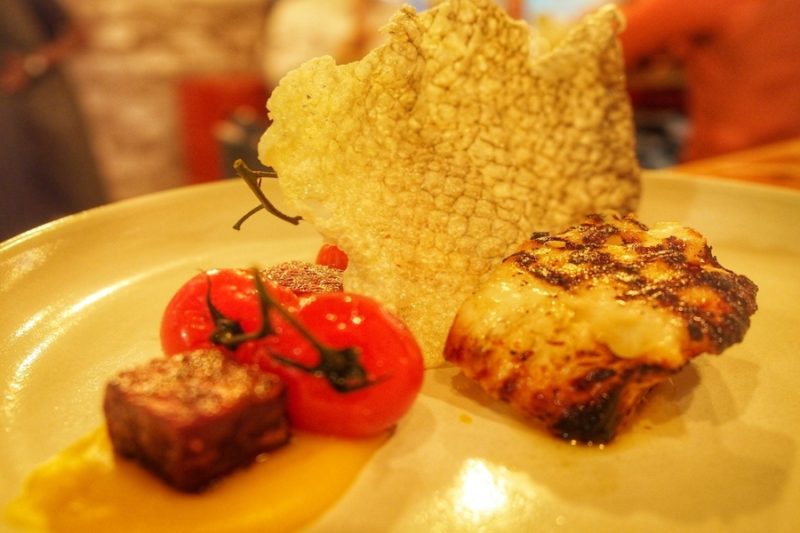 Personally, I loved this dish – seared fish with crisped salmon skin. Texture wise, it is really a great combo of having the crispy salmon skin with the slab of tender main fish meat. Everything is considered well balanced with textures and tastes, but the flavors can be brought out a little more.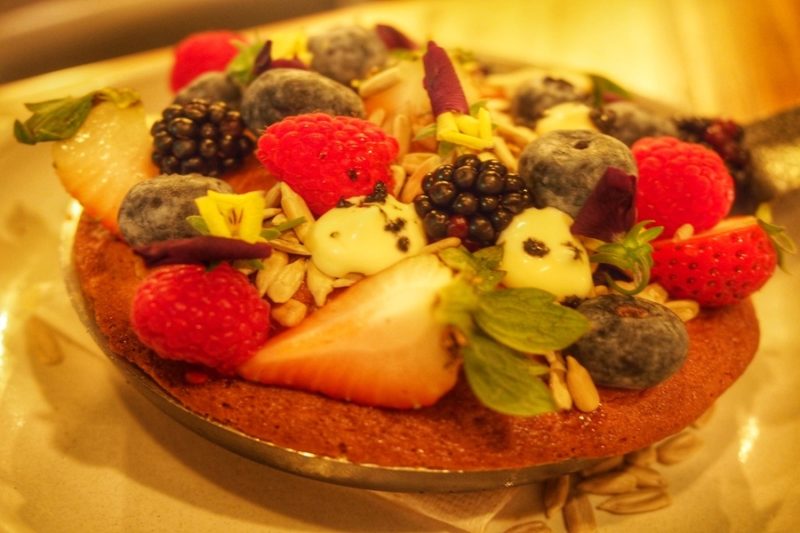 The dinner was ended with a happy note as sponge cake topped with seasonal berries, sweet mascopone cheese arrived at our table. The entire cake is served with strong notes of sweet and savory flavors, the colors made us happy.
Verdict
There are many other interesting gastrobars to go in Singapore, this will be added into my list. Unpretentious, hearty and good food, on top of a more than competent bar menu, The Armoury in South Beach is a great one to visit.
Review rating: 7/10
36 Beach Road, Singapore 189677
Tel: +65 6385 3173
Email: singapore@massiveint.com
Hours: Mon, Tue, Thur – 8am to 11pm, Wed, Fri, Sat – 8am – 2am, closed on Sunday
Nearest MRT: Cityhall MRT, Esplanade MRT