Sparkling Champagne Brunch in Singapore – The Line, Shangri-La Singapore
Sparkling Champagne Brunch in Singapore – The Line, Shangri-La Singapore with an enhanced spread is like going to a funfair over a weekend. With the newly appointed Chef de Cuisine Vincent Wong, the buffet game won our hearts over 16 happening kitchens, foie gras served in 10 different ways, 13 different types of fresh seafood, with unlimited Perrier-Jouet Grand Brut. Just go crazy.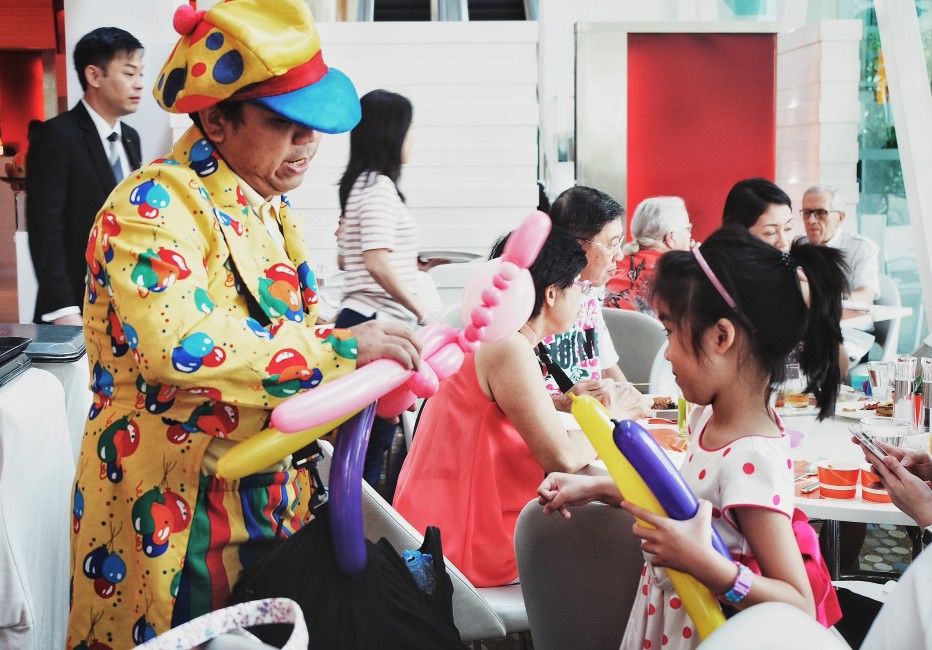 With modern influences across its furnishings, and bright orange tones to set the welcoming setting – a fun ambience ensues with the dining crowd as kids are spotted with a balloon sculpture artist.
Make space for these lobsters 
The spread of seafood on ice includes oysters from Ireland, Sydney and France, and crabs including Alaskan Red King Crabs  Alaskan Bairdi Snow Crabs. The lobsters are my favorite as they were superbly fresh, and sweet – without the need for any sauces.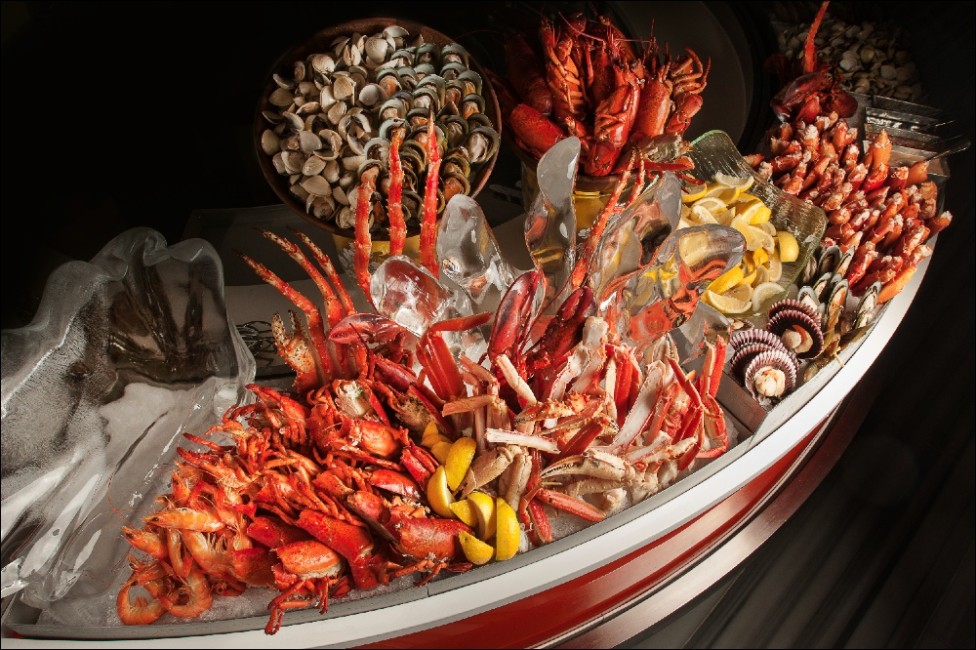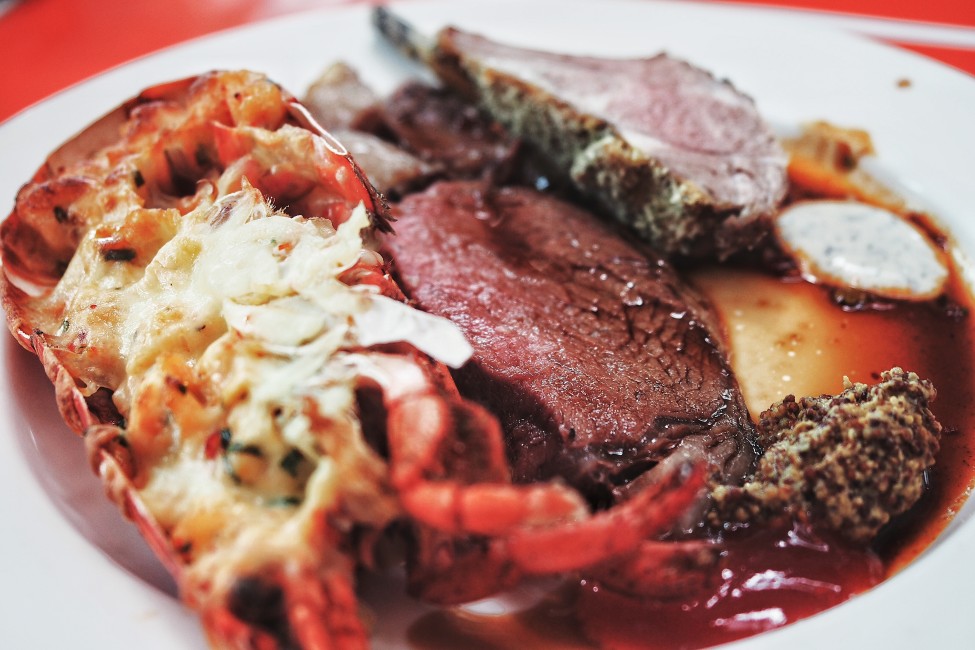 The Line has not just upped the ante on the seafood, but on its sashimi selection. I counted no less than 5 types of sashimi on display – salmon, tuna, yellowtail, swordfish and octopus.
Get crazy at the meat station 
Featuring a 48-hour Slow Roasted Wagyu Beef Leg with Mustard Crust, you can knock yourself out at the meat station. Though the meat is tad dry, you should indulge with the 200 Day Grain-fed Australian Stockyard Striploin with Truffle Jus or Herb-crusted Lamb Rack. They would have fared better if they were served hotter.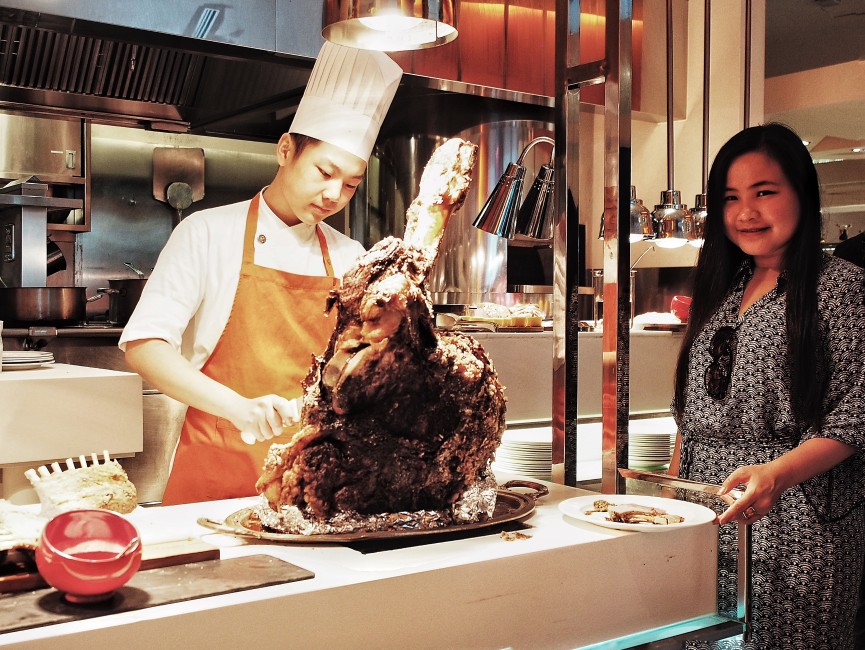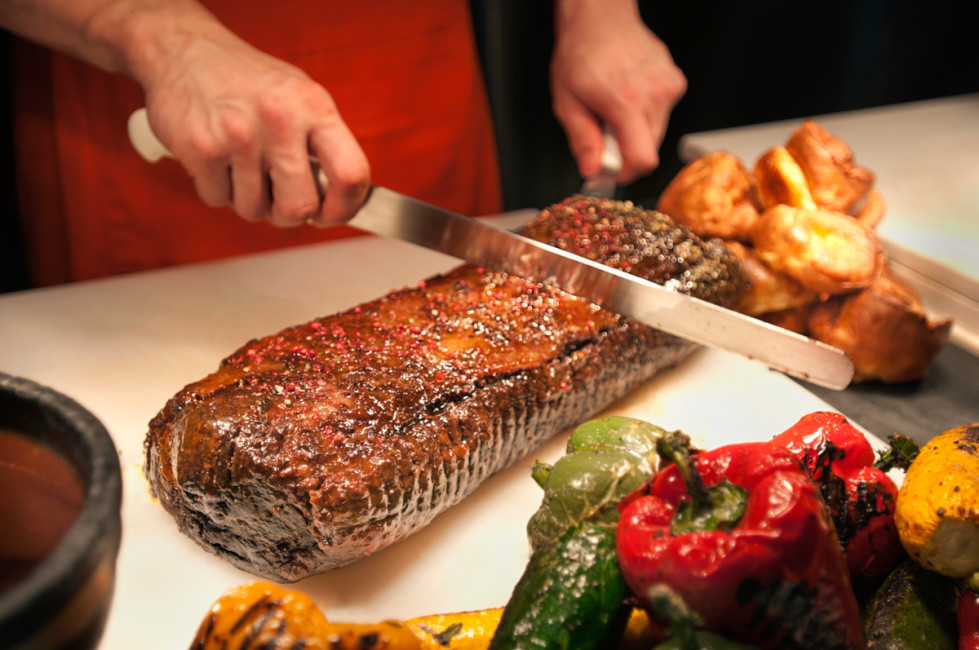 Share the servings with your friends, and save your tummy space for more varieties. The extensive offering of kebabs is indeed remarkable. What's more, Asian favourites like satay, and other ethnic cuisine are rather tasty and filling. There's another long list of freshly cooked warm dishes to go!
Be pampered with artisanal cheese and desserts
As a prelude to dessert, there are 30 varieties of cheese is available to spoil you! This includes artisanal aged cheeses from both New and Old World.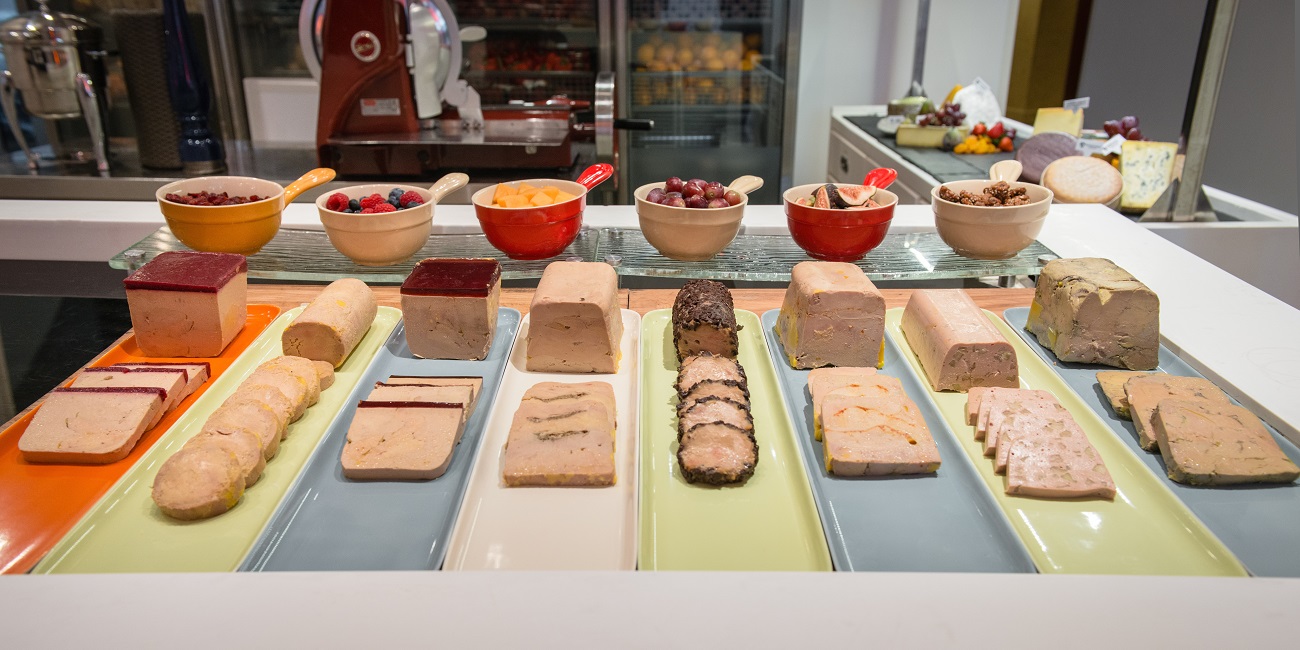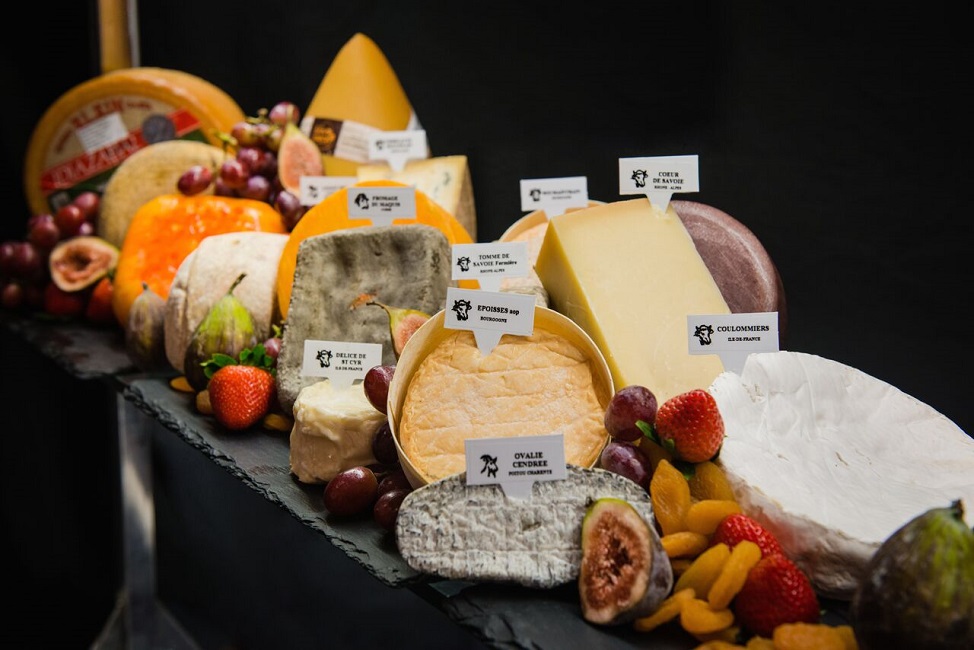 Decadence abounds with foie gras presented 10 different ways and paired with ingredients such as beech wood, figs, yuzu and more.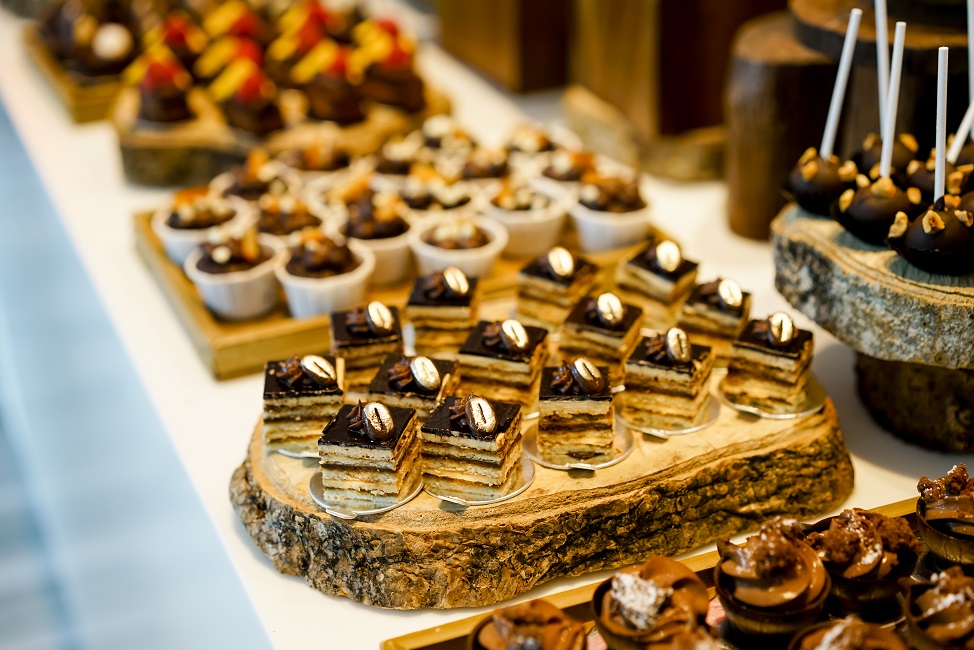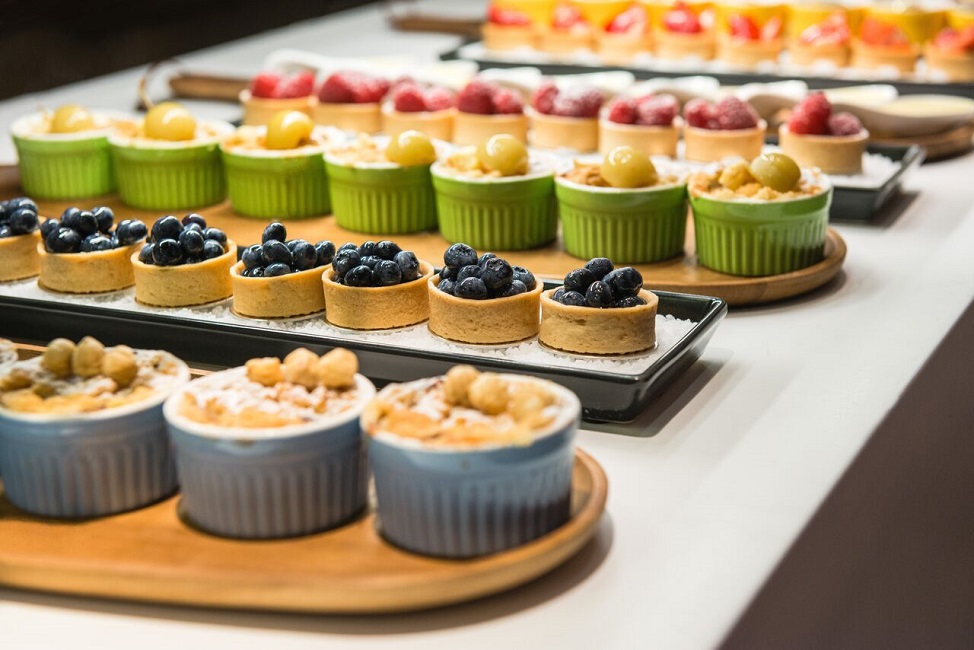 For a Sunday Champagne Brunch, it won't be complete with unabashed presentation of sweets. Colorful macarons, stellar chocolate selection, exquisite pastries and tarts made to the list. What's more, there is a frozen yogurt machine that allows diners to create their own yogurt with more than 20 condiments to choose from. The pastries are undoubtedly delicious.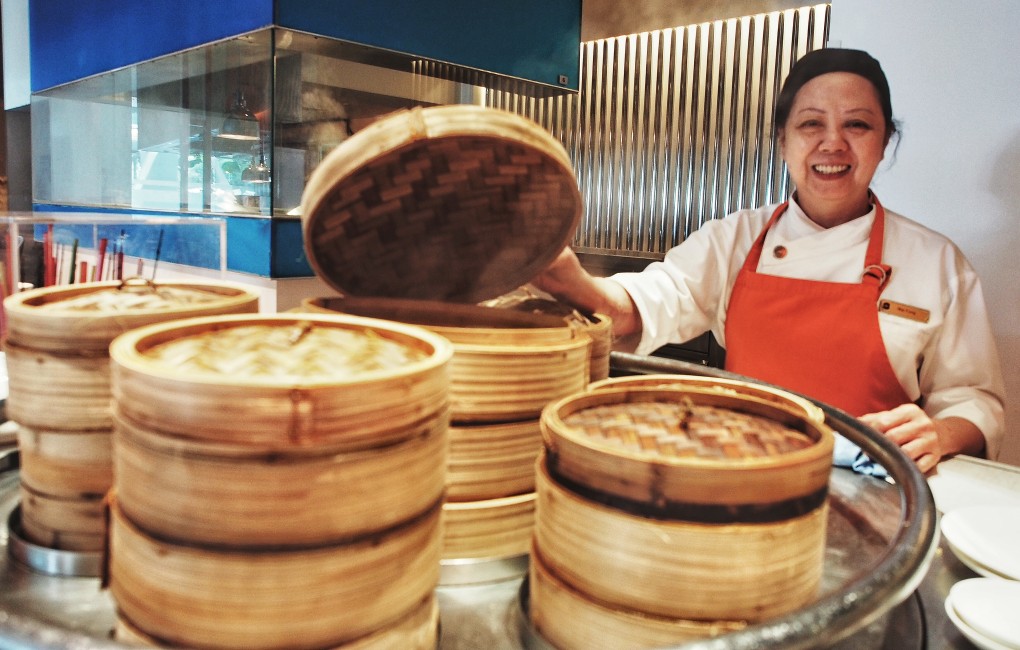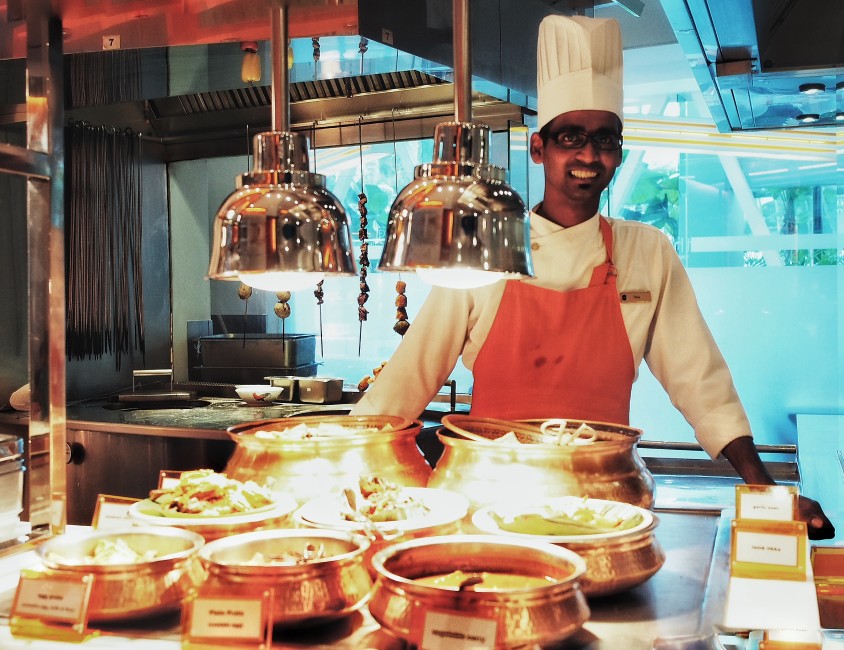 Verdict
Remarkably competent, Sparkling Champagne Brunch in Singapore – The Line, Shangri-La Singapore is not all about great food. The associates at The Line are amazingly attentive as well.
Sunday Champagne Brunch at The Line, Shangri-La Singapore is priced at $158++ per adult, including unlimited refills of Perrier-Jouet Grand Brut.
Restaurant rating: 8/10
22 Orange Grove Road, Singapore 258350
Tel: 6213 4398
Hours: Monday to Friday: Lunch 12noon to 2.30pm,  Dinner 6pm to 10.30pm
Saturday, Sunday and Public Holidays: Lunch 10.30am to 3pm,  Dinner 6pm to 10.30pm
Email: dining.sls@shangri-la.com
Website: http://www.shangri‑la.com/singapore/shangrila/dining
Nearest Station: Orchard MRT
Reservations: Via phone, email, website