Being noted for their Otah as one of the best 5 Otahs in Singapore, it has spurred a little interest for our Editor to find out more about Spice Village.
With a wide range of delectable Halal-certified foods, Spice Village spins up not just Asian Buffet, it entails goodness with the European Buffet, Party Platter. Oh, Spice Village is set up by a team of Muslim Chinese business owners too.
We have experienced the most flavorful and unique Asian Buffet being catered on the 4th day of Lunar New Year! Read on to know why you shall cater next time with Spice Village!
FRIED LAKSA
You may spot easily for Dried Mee Siam, this Fried Laksa is well noted for its fragrant spices, tangy noodles that are not too dry. It goes so well with their homemade sambal chilli!
IKAN TENGGIRI CHILLI GARAM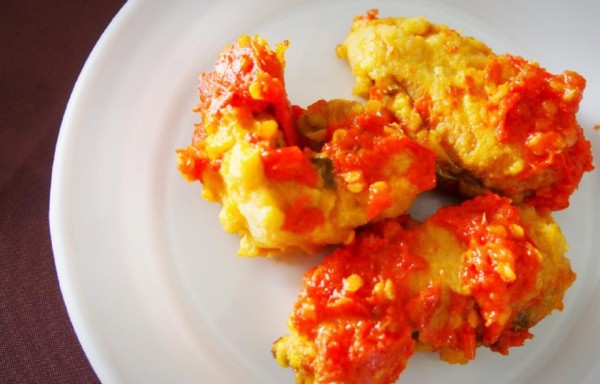 Garam means 'hot' as a Hindi word. Ikan refers to 'fish'. These were basically some well fried fish that covered well with the chilli paste. It was not too spicy, yet balanced with the savory taste.
TAHU GORENG CHILLI GARAM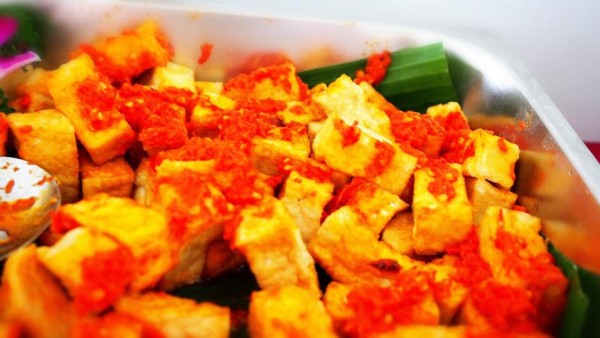 Another spicy hot item. These tahu looked so normal, but each bite came with a great 'WOW'! The spices just sparked up the tastes!
SI CHUAN BEEF STEAK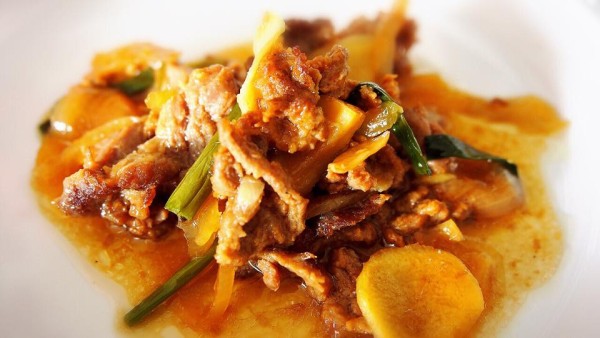 While some ordered dishes gone so 'Peranakan' Asian style, this specialty wins over its tender beef, that stewed so well in the Si Chuan sauce.
INDONESIA FRIED CHICKEN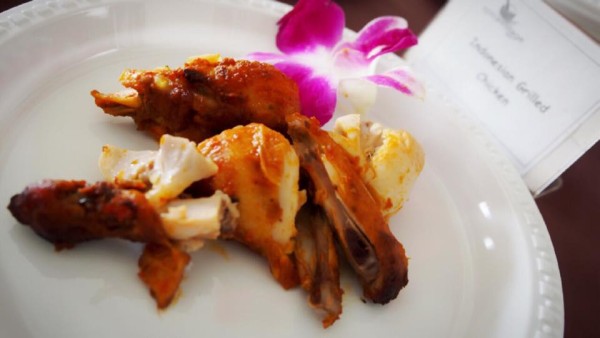 Next, it is a popular dish from Indonesia! Very crispy, yet not too dry! The herbs are well noted from the fragrance too.
CEREAL PRAWN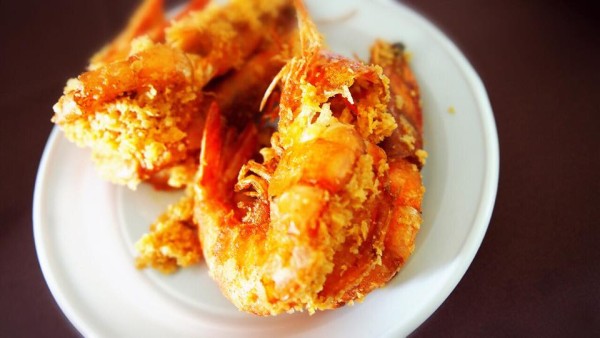 These prawns were so huge! The cereal servings were very generous too. Fresh, fragrant, crunchy.
There would be something good to mention about Spice Village. From initial to end stages of the order process, their sales staff provided such a personable level of service, and it entailed with good food knowledge to customize the food spread a little to your dining audience. A thumbs up for their services.
So, go for Spice Village! Something Halal!
Spice Village, call Hotline at 66028294 or visit their website athttp://www.spicevillage.com.sg/