Spring has come to Terra. Chef Seita changes his delectable Omakase of authentic Japanese Italian cuisine to celebrate the vibrant, fresh and unique flavours of the Japanese spring.
Diners can savour his creative and meticulous culinary flair through dishes that feature the Japanese spring treasures of the sea. From our epicurean adventure at Terra during October last year, Chef Seita's Japanese Italian cuisine is influenced by the four seasons of Japan and a trademark blend of Japanese nuances and foundation.
Sea Urchin Bruschetta with home-made preserved organic lemon was like a light snack to start away with the Spring Omakase menu. I was not a super big fan about sea urchin, but it gave a very refreshing touch with the hint of lemon.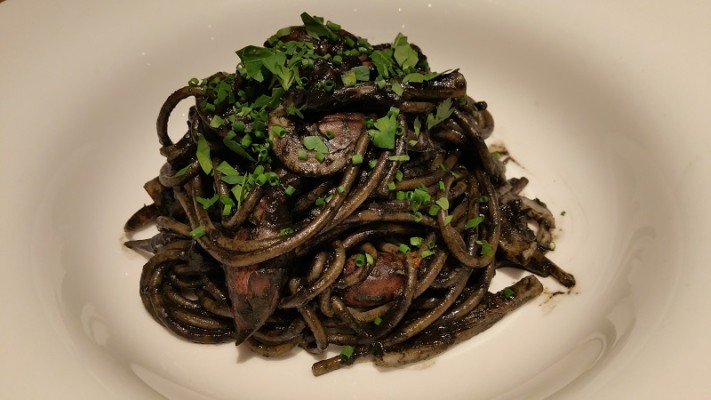 Including his newest signature, Spaghetti Nero, with fresh squid and Chef Seita's home-made squid-ink sauce, it was a definite yes that he put in more efforts to create handmade pastas. The squid-ink sauce added a salty ocean flavour to the dish.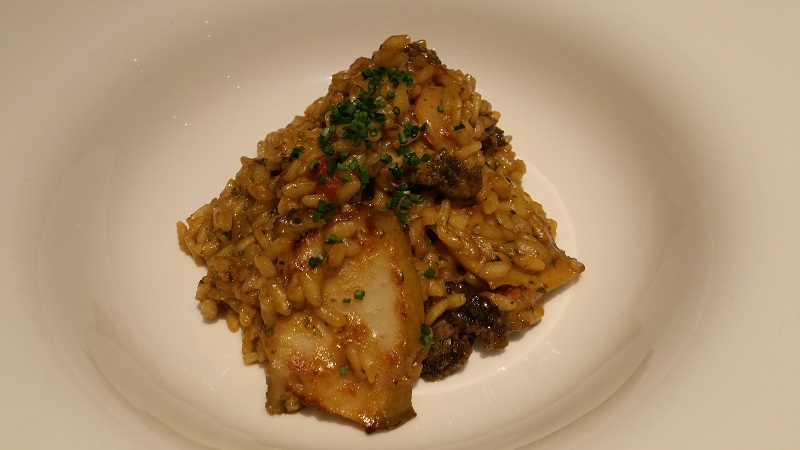 Next, there was a must-try Wild Black Hokkaido Abalone Risotto. It was rather a rare ingredient to use Wild Black Hokkaido Abalone as it was rather expensive to harvest. The textures of risotto were very impressive.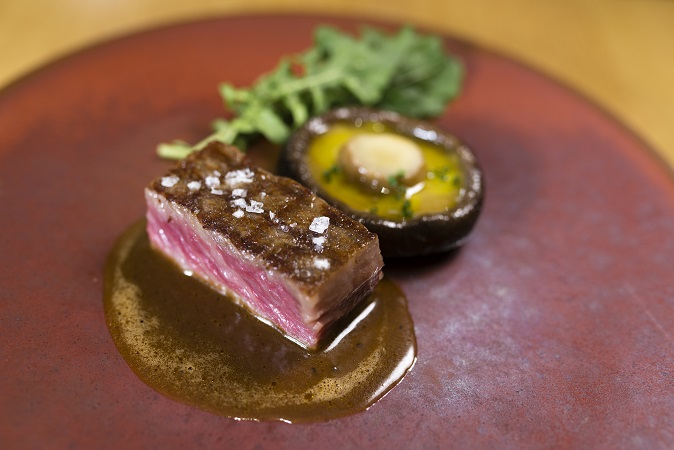 Also debuting in Terra's Spring Omakase and being the first restaurant to feature in Singapore is the Olive Beef. It was an exclusive and original brand of Japanese Wagyu from the Kagawa Prefecture.
Developed in 2011 as a high-grade, premium Japanese Wagyu, the secret to its uniquely succulent flavours comes from the feed, which consists of highly nutritious olives produced from Shodoshima Island, the birthplace of olive cultivation in Japan. The Olive Beef was a decadent mouthful. Nonetheless, I polished off the plate.
Chef Seita's Surprise in Bloom Omakase is priced from $128++ and is available for lunch from 12 noon to 3 pm (last order at 2 pm); and dinner from 6.30 pm to 11 pm (10 pm last order). At an additional $88++, a wine pairing can be tailored by Terra's Sommelier Sho.
Restaurant rating: 8/10
54 Tras Street, Singapore 078993
Tel: +65 6221 5159
Hours: Mon – Fri, 12pm -2.30pm, 630pm – 11pm, Sat, 6.30pm -11pm, Closed on Sun
Nearest Station: Tanjong Pagar
Reservations: Via phone, email