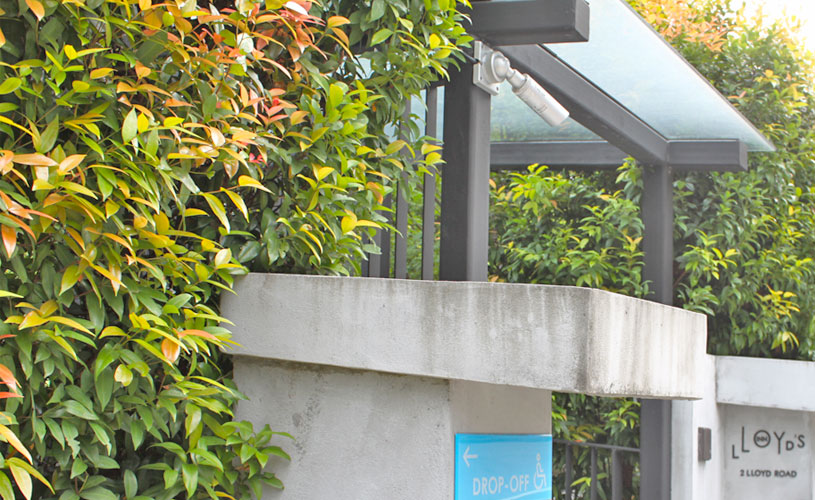 Nestled in a quiet neighbourhood but yet in the bustling heart of the Orchard shopping belt is Lloyd's Inn. A staycation for couples that is unlike others, Lloyd's Inn feels more like a resort getaway from its lush green landscapes against a cool, urban backdrop.
A tranquil setting against the bustling Orchard Road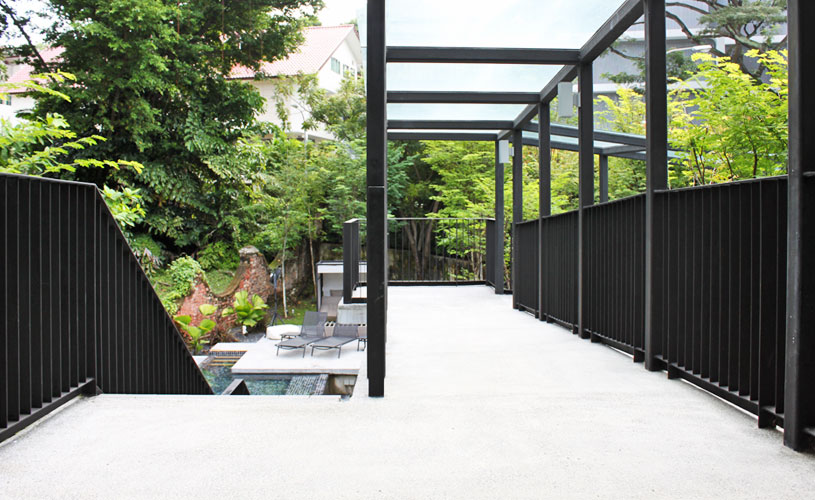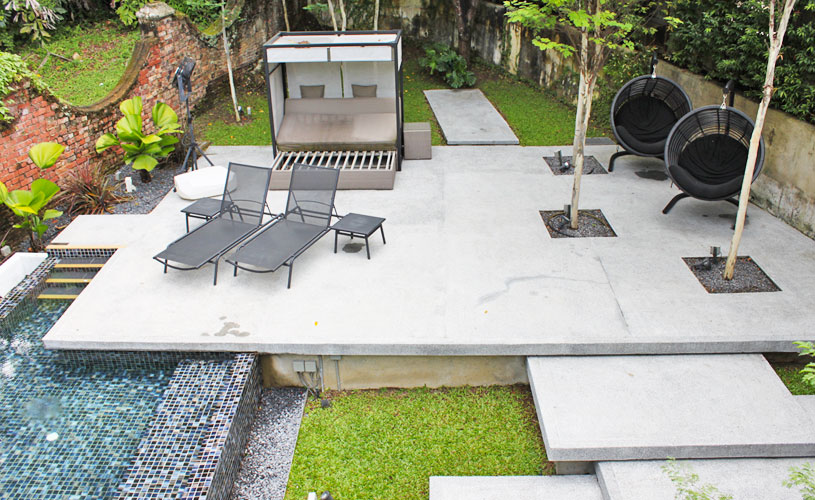 Entering Lloyd's inn, you feel a bit of a disconnect from the city. In a neighbourhood that's rather quiet, leading from an ironically busy Killiney Road, it genuinely feels like an escape. Despite that, it's a few minutes walk from Orchard Central, and if you are feeling adventurous, the River Valley belt where there are plenty of F&B options available.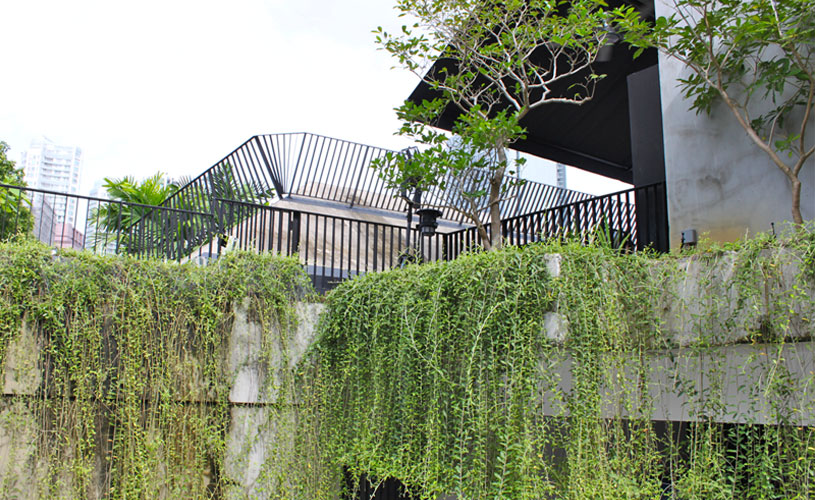 The Skyroom was one of my best decisions to upgrade in my staycay experience. Although if you're really looking for a larger one for special occasions just to impress, The Patio and Big Skyroom gives plenty of room – even for friends to come by if you like.
Clean lines, with a white-washed minimalist demeanour, the Sky Room felt almost like home. Unlike other hotels with light flooding all possible corners, Lloyd's quite specific with what it wants to feature and they do it really well. Although I must say some parts could have been a little brighter to make my photos pop – ha.
The Skyroom – a staycation for couples in a private sanctuary
A floor to ceiling glass pane sets the backdrop for the warm, gorgeous wood-grained bed post. And that, overlooks the most important feature of the room. The garden lounge opens up from the bathroom, right after the amazing rain shower that I couldn't get enough of. That's my mark of any decent hotel, a great pour of endless water over my head.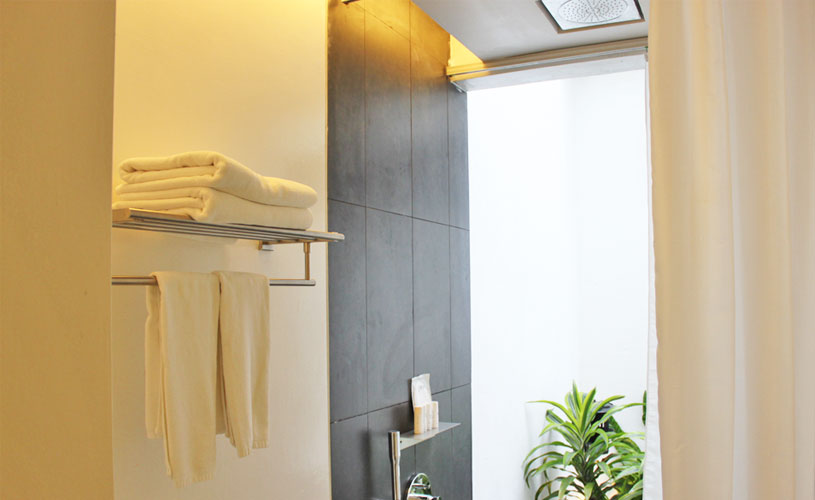 So back to the outdoor tub, a high column of four walls enclose the area, making it perfectly private to do anything you like – almost like a private Balinese villa. But the sound does project upwards though, probably to the neighbouring area so that's something to consider.
But yes, unless an unauthorised drone is encircling the area, the enclosed outdoor tub is very private, and set up for a romantic time. The tub is large enough for two with room to spare, and the loofah that comes with the toiletries set can only be put to one good use – scrub my back, and I'll scrub yours too.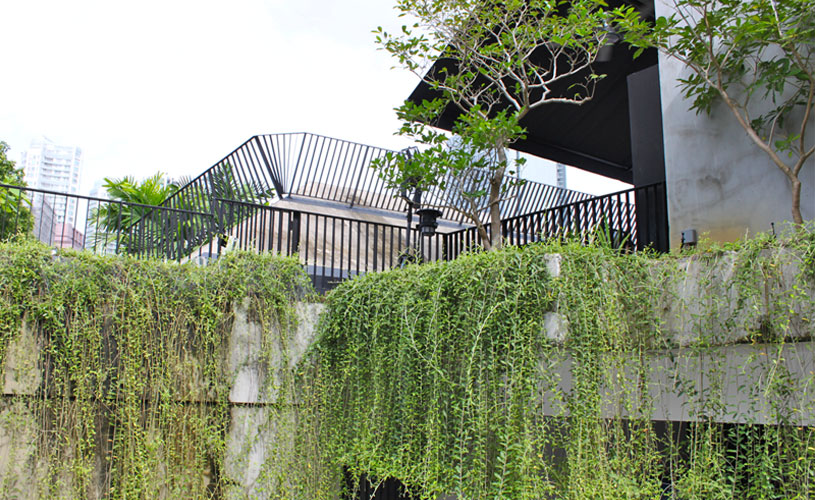 What struck me most about the place is the greenery. Extremely thoughtfully placed, against a minimalist urbanized expression, the creepers and plants take all forms and shapes to perpetuate a calm and relaxed atmosphere. Pictured above is the lounge area which overlooks Lloyd Road where there's a vending machine, and some other pantry amenities that you might need for the night ahead.
Things to do in the area:
Take a slow stroll to Orchard Road for a nice candlelight dinner

Check out KPO bar and take advantage of the Entertainer app offers

Pick a nice show to surprise her at The Cathay

Take a morning jog (some 5km away only) to the Botanical Gardens and have breakfast at Casa Verde
The morning after a great night
If you're not a morning person, the jog may be on the last thing on your agenda. Lloyd's Inn has tied up with Killiney Kopitiam and Freshly Baked for breakfast coupons that you can use. Despite being a Sunday morning, Killiney's packed full of people, but not so much so that you can't grab a seat.
We opted for Freshly Baked instead and topped up S$7 because I like my Western breakfasts with scrambled eggs. The food was hearty, deliciously satisfying, and we ended up having to turn away large portions of freshly baked bread.
Verdict
With rates starting from S$220 (rates depend on seasonality) for the Skyroom, Lloyd's Inn is an interesting alternative to with its green architecture and amazing proximity to Orchard Road. What really sold it for me is how 'obscure' it was, yet extremely accessible to most of my favourite dining enclaves including Robertson Quay.
The comfort and privacy is definitely a plus, although I heard faint chattering from across the door from people walking across the corridor. Not something that affected me much anyway.
If you are looking for a staycation for couples, this is one that I'll recommend not just for them, but even friends who are travelling from outside of Singapore to stay in.
Lloyd's Inn (Map)
2 Lloyd Road
Singapore 239091
Tel: +65 6737 7309
Email: mail@lloydsinn.com