Spending his childhood in his parents' restaurant, it set the backdrop of his life journey as a Chef. His dad asked if he would want to learn and become a Chef at the age of 9.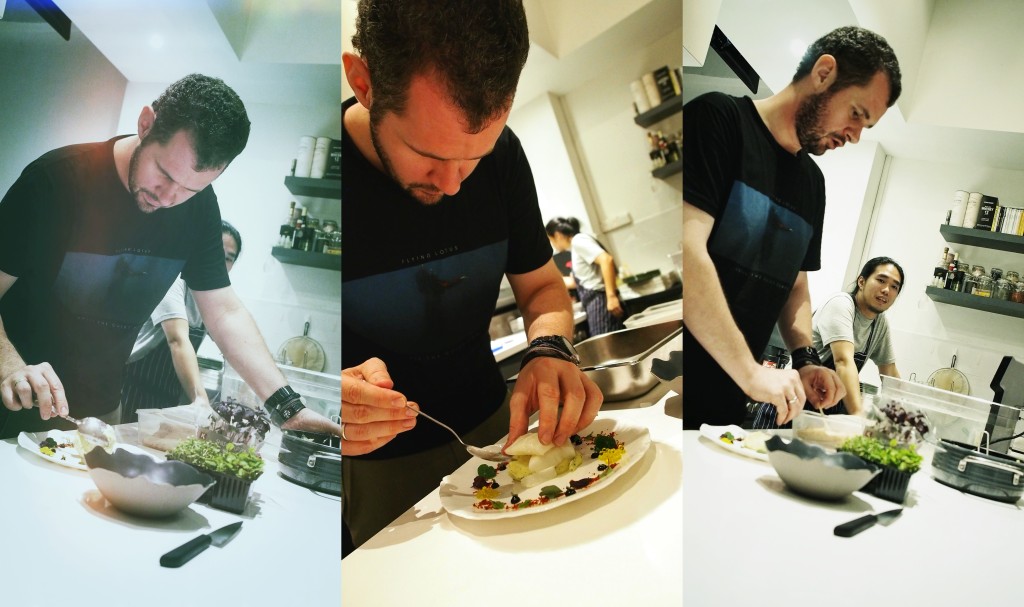 His professional chef career started with a 3-year apprenticeship at the five-star Grand Hotel Europe in Innsbruck. He was 15. Since then, Chef Stephan worked at some of the world's best restaurants, such as the 2 Michelin star Steirereck in Vienna and the 2 Michelin star Villa Joya in Portugal.
Fast forward, he was given the great opportunity of becoming the Executive Chef at a brilliant age of 26 years old.
While we gathered the historic bits of his learning journey, we were also keen to know about his definition of good FOOD.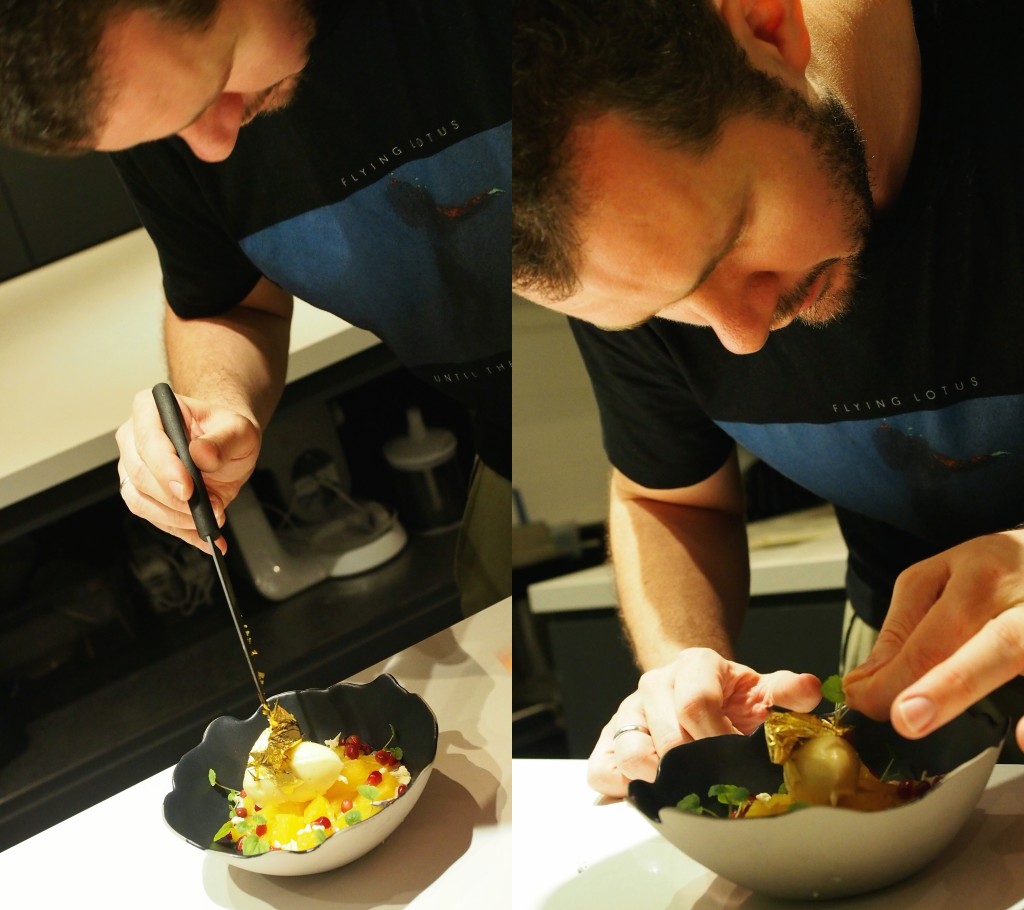 Stephan added, "Food is not just food. It is just as idea generation, to create something. As a Chef, I take some time to learn how a food creation or food brand is successful. I have ever met up with a medical professional who explains about how Western or Asian human produces saliva in different form. This depicts how an individual tastes about food."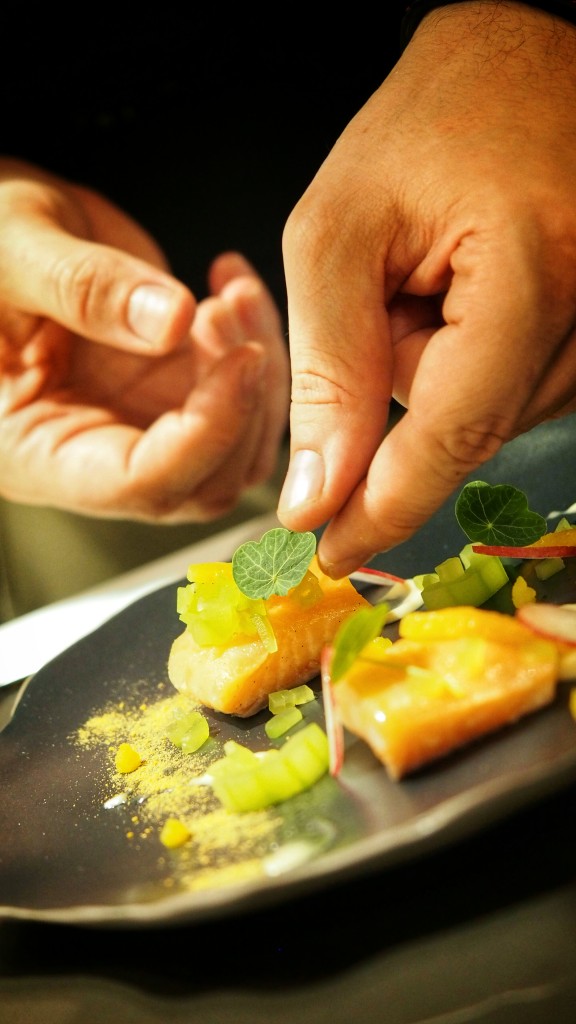 If you follow his website well, he is well noted for his pop up dining concepts under Nutopia. In each concept (usually a 10-day dining event), Stephan conducts it with a particular dining theme, that encompasses with great music, visuals to complement with the dining adventure.
Stephan stepped back to the kitchen and whipped out 3 latest contemporary gastronomic creations for us.
'Lo Hei' Salmon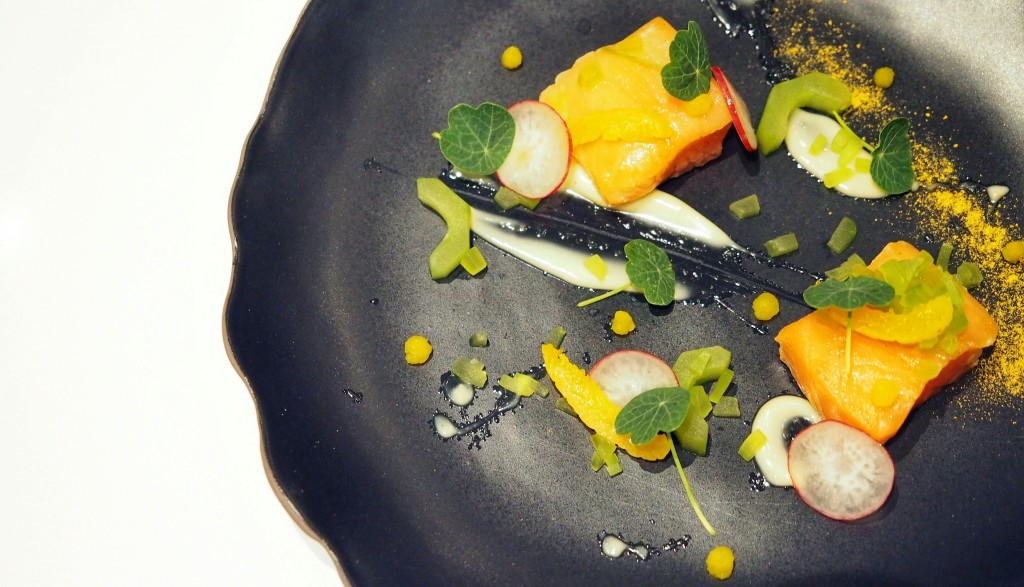 This dining creation sets you in a garden picnic. With the salmon, you shall have compressed and pickled cucumbers, marinate apricots, wasabi mayonnaise, nasturtium leaves, blanch grapefruit skin and mandarin orange bits. A collective mouthful bite with different food elements brings out the different taste altogether.
Brandade With Lardo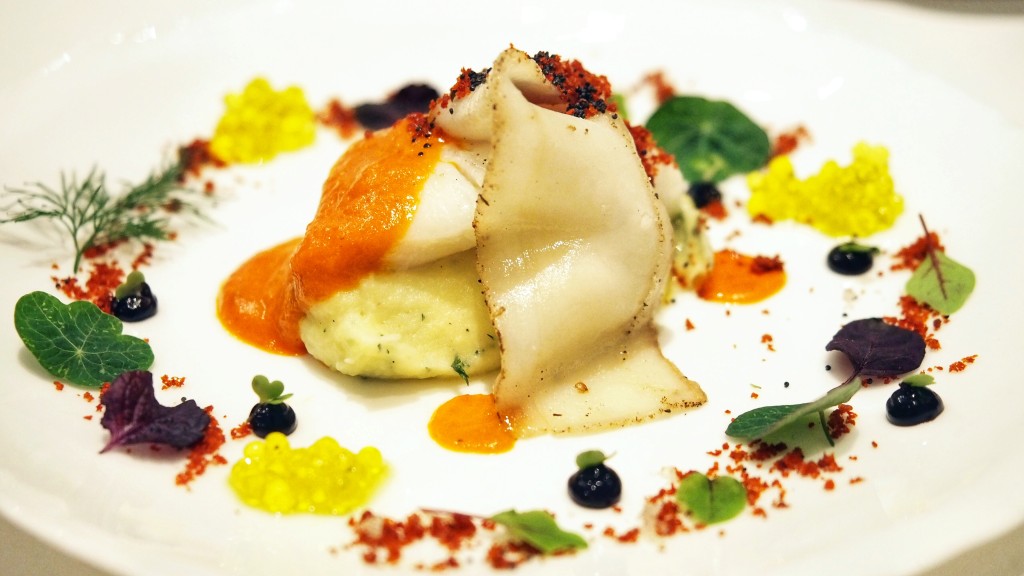 Brandade is an emulsion of salt cod and olive oil eaten in winter with bread or potatoes. In this dish, Stephan adds Lardo (a kind of salumi), dill leaves and Chorizo sausage crumbs. You can spot yellow bits (olive oil caviar) and black dots (fermented garlic). Fresh, tender, with a fusion of elevated tastes.
The Pineapple & Coconut Ice-Cream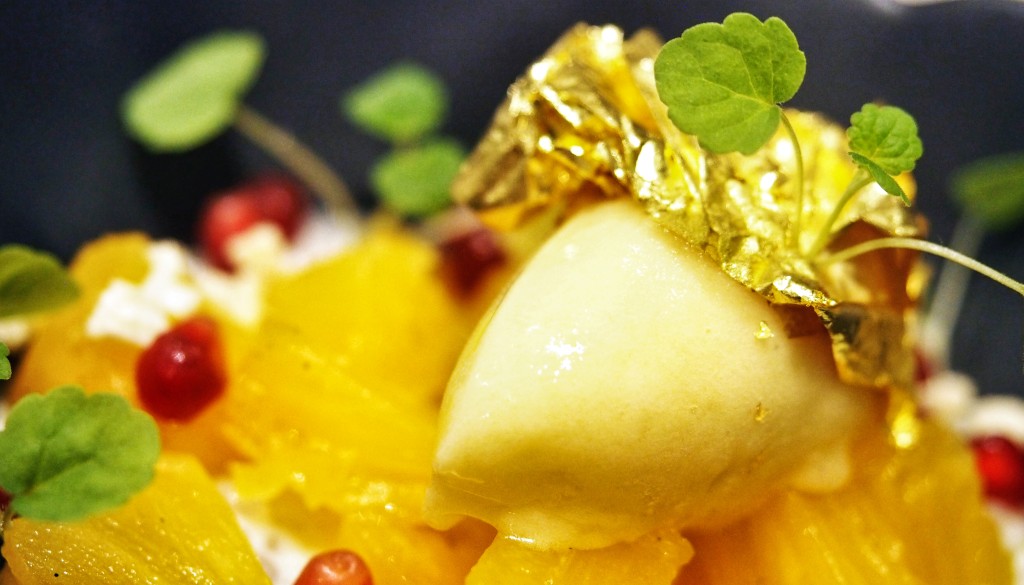 With some gastronomic imagination, the dish sets you into a Hawaii beach and it brings you back into a peranakan dining table again. That's the feeling. With milky and fresh crunchy coconut bites, they complement with freeze pineapples. The ice-cream infuses with lemon grass and pineapple taste, but the astina crests give away the minty flavor.
That's the end of our whimsical food adventure! To highlight, Stephan is setting up his creative bar soon at the same location! Do pop by and say 'Hi' to him!
For alternative dining concepts, do visit Nutopia website at http://nutopia.asia/
For corporate dining collaborations, do visit My Private Chef website at http://www.myprivatechef.com.sg/
Location: 61 Tras Street Singapore 079000
If you ever tried his whimsical gastronomic adventure 'A Tribute To Roald Dahl' or heard of 'The Private Chef', you know Stephan Zoisl.